Harley-Davidson riders rejoice, for there is a new Screamin' Eagle Stage IV crate engine. For just $7,999.95, the 135 cubic inch Stage IV Performance Crate Engine promises a 28 percent bump in torque and 41 percent bump in power. Additionally, there are two versions of this engine. One for 2021-later Touring models with air/oil-cooled Milwaukee Eight engines and one for 2021-later Touring models with a twin-cooled Milwaukee Eight engine. What's even better is that you won't be losing your warranty with this installation.
Google Ads
But, that price, though. Now, we aren't saying more power isn't better, but – and hear us out here – What about another motorcycle? That $7,999 price tag may only get you an upgrade for the Harley, but that same price range could bag you another bike, too, especially when you factor in the labor and additional cost of parts that are required for the upgrade. So, we've compiled a list. These don't follow any strict segment or any particular order of power and torque, but instead pricing. More precisely, a price of range of $7,000 to $9,000. Here are 10 bikes that you could add to your collection for the same price as the Harley-Davidson Stage IV Upgrade.
Related: 10 Best High-Performance Harley-Davidsons For Speed Demons
10
Yamaha MT-07
$8,199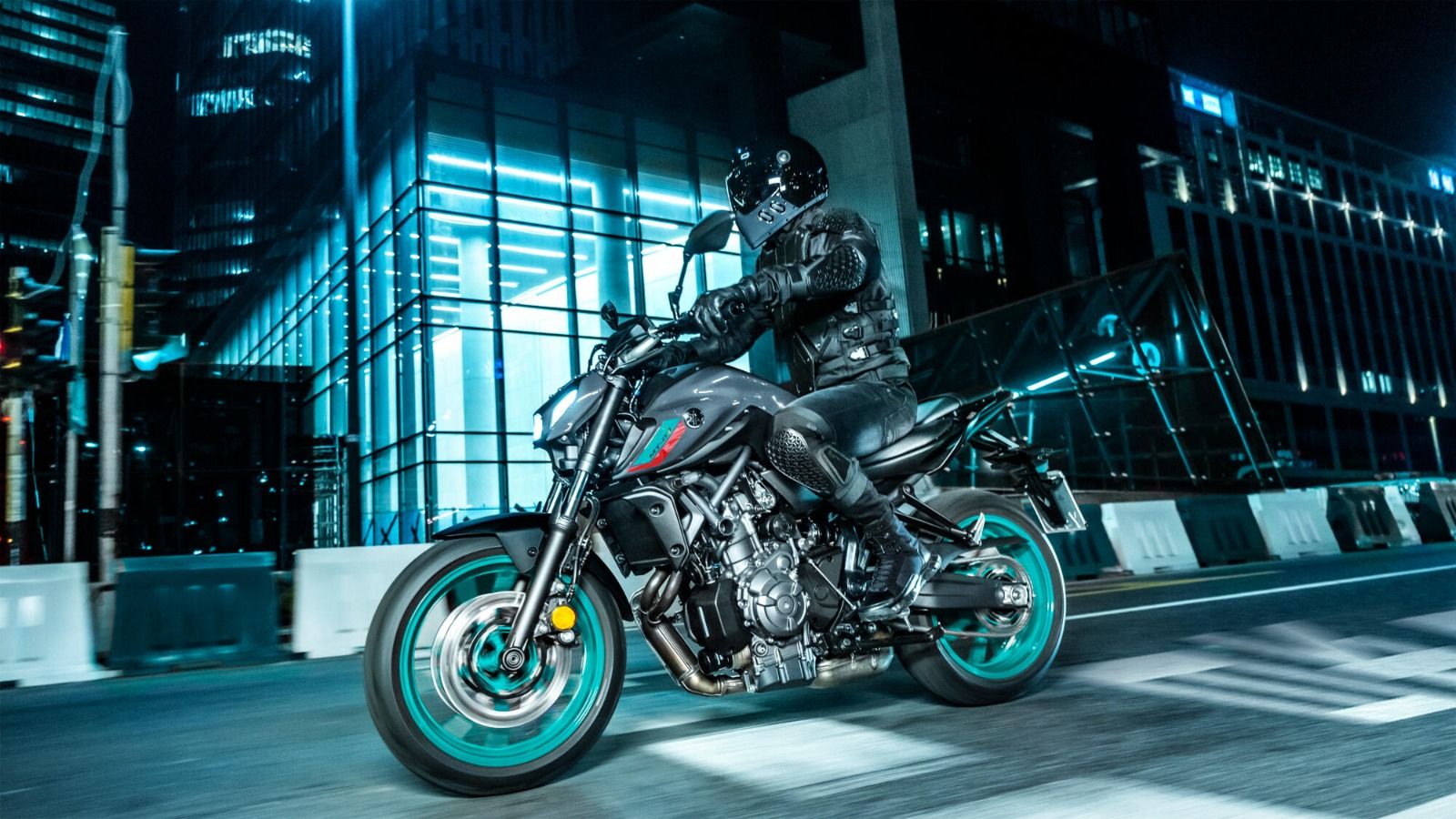 An action shot of the Yamaha MT-07 riding through the city streets
Google Ads
The MT-07 has proved to be one of Yamaha's most loved bikes. Now, while the MT-09, is considered the true hooligan's bike, the MT-07 is more refined and feels like it has been tailored for riders upgrading from lower displacement motorcycles. The 689cc liquid-cooled engine is nothing to be scoffed at, however, and you have to remember that it powers other bikes in the Japanese manufacturer's lineup including the YZF-R7. Now, while previous iterations of the bike had some problems, the new bike with the upgraded suspension handles brilliantly and allows you to push harder and faster into corners.
9
Yamaha XSR700
$8,899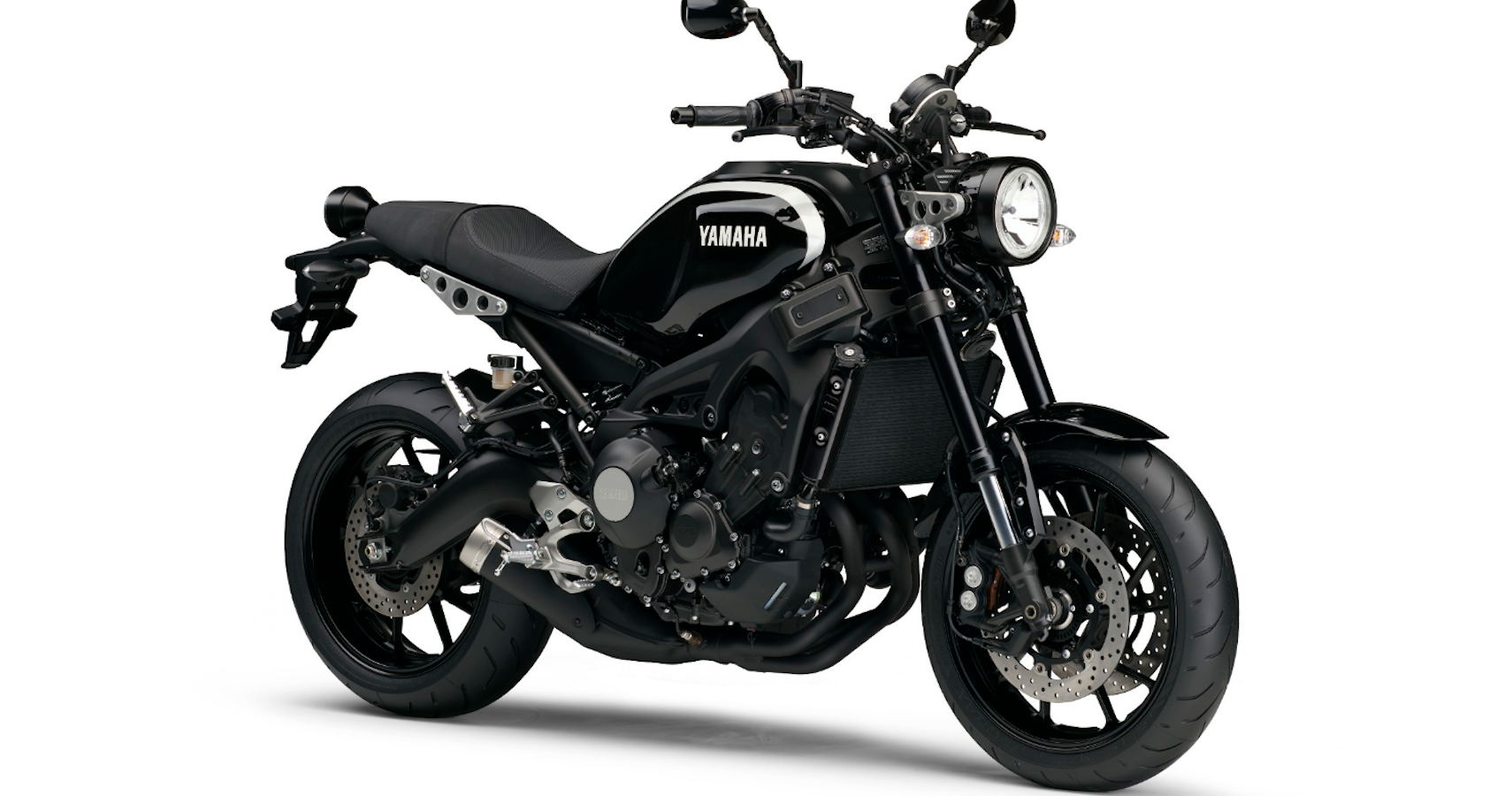 Stock studio image of a black Yamaha XSR700 facing right on a white background. 
Now, the XSR700 is essentially a retro-rework of the MT-07 and uses the same engine as well as the diamond-type tubular steel frame chassis. What this means is that the XSR700 has the same kind of road-going abilities as the MT-07 but with a slightly more comfortable riding stance. This difference has come thanks to the retro styling of the bike. It has a round headlamp and tail light, a rounder, a more old-school fuel tank, higher handlebars, and a one-piece seat. The one downside, and we are just nitpicking at this point, is that the seat foam is a little too mushy which could result in discomfort after half an hour in the saddle.
8
Triumph Trident 660
$8,595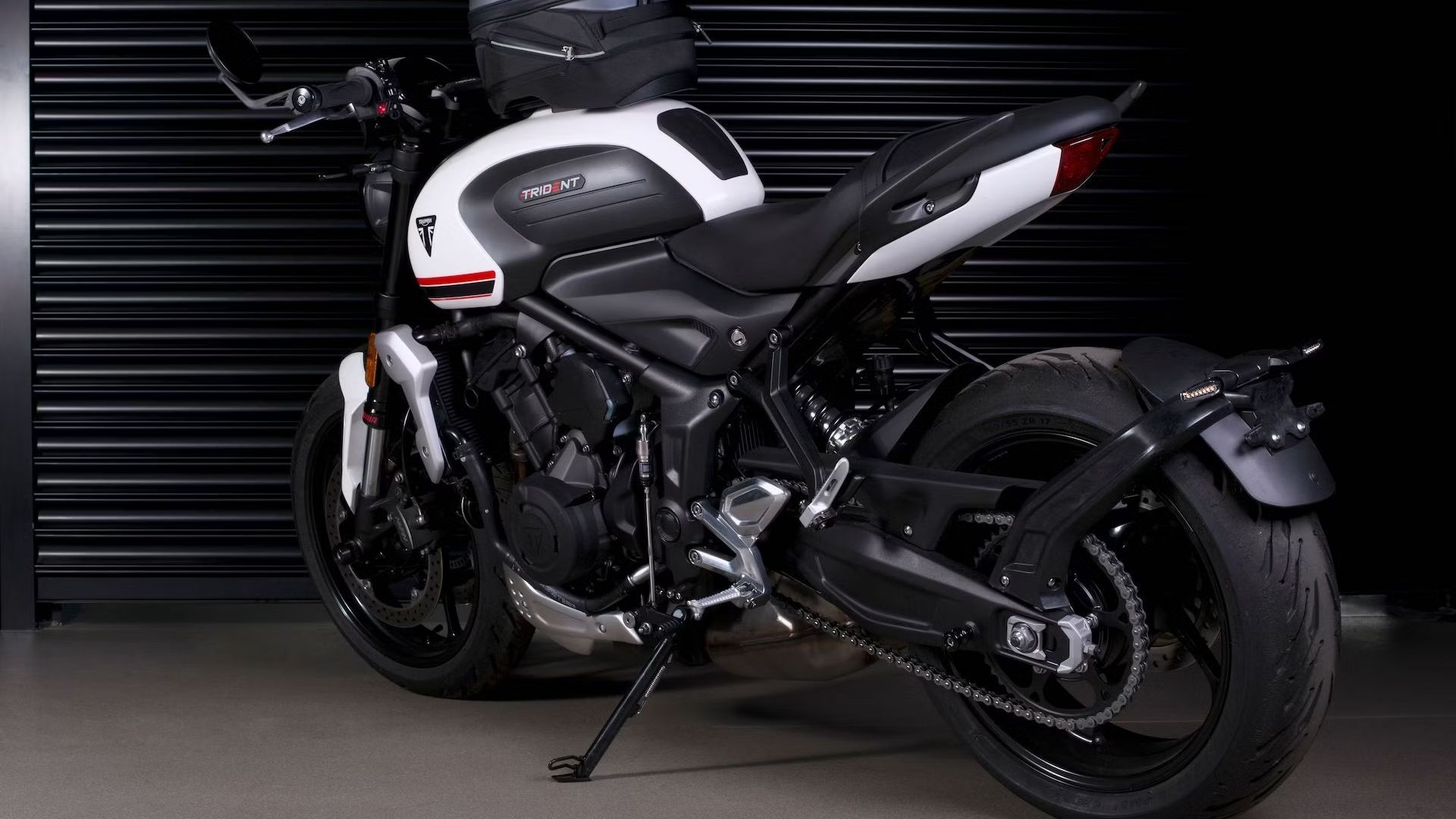 Rear three-quarter shot of a white Triumph Trident 660
Of course, Triumph is known for its retro Bonneville series of bikes, but they also have naked bikes in the form the Street Triple and Speed Triple. But there was never an amalgamation of the two at least till the Trident came around. From the way it looks to the way it sounds the Triumph Trident 660 is a beautiful combination of what a retro-modern bike should be. But that's not all it can do. The Trident is just at home commuting on a day-to-day basis as it would be carving up mountainsides. The new rider will find it to be a mellow, forgiving bike while the experienced among us know how much better than its rivals it is.
Related: 10 Reasons Why the Triumph Trident 660 Is The Only Bike You'll Ever Need
7
Honda Shadow Aero
$7,949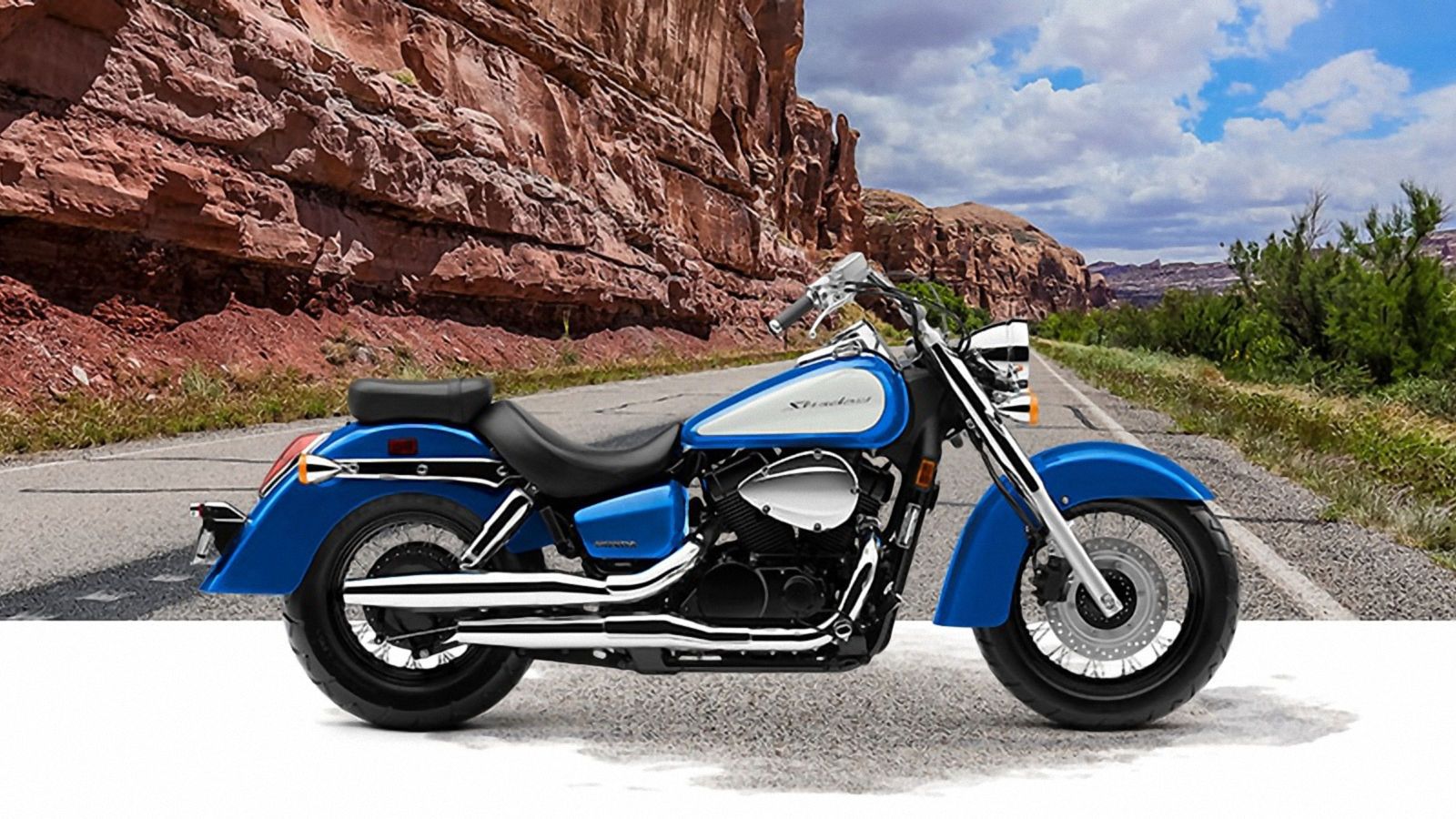 Ultra Blue Metallic 2023 Honda Shadow Aero profile shot.
Now if you're still looking for a cruiser, the Shadow Aero is definitely worth checking out. Honda's Shadow line dates back to 1983, designed as an affordable cruiser for the American market. Now, there are two Shadows in Honda's stable -Phantom and Aero – the latter designed with old-school cruisers dating back to the forties in mind. It has full-length front fenders, a fat rear fender, and a low-slung seat, and enough chrome to blind the haters. Even the rear seat is detachable for times when you want to ride solo. Powering the Aero is a 44.6 horsepower producing 745cc liquid-cooled V-twin engine that produces 47.9 pound-feet of torque.
6
Honda CBR500R
$7,299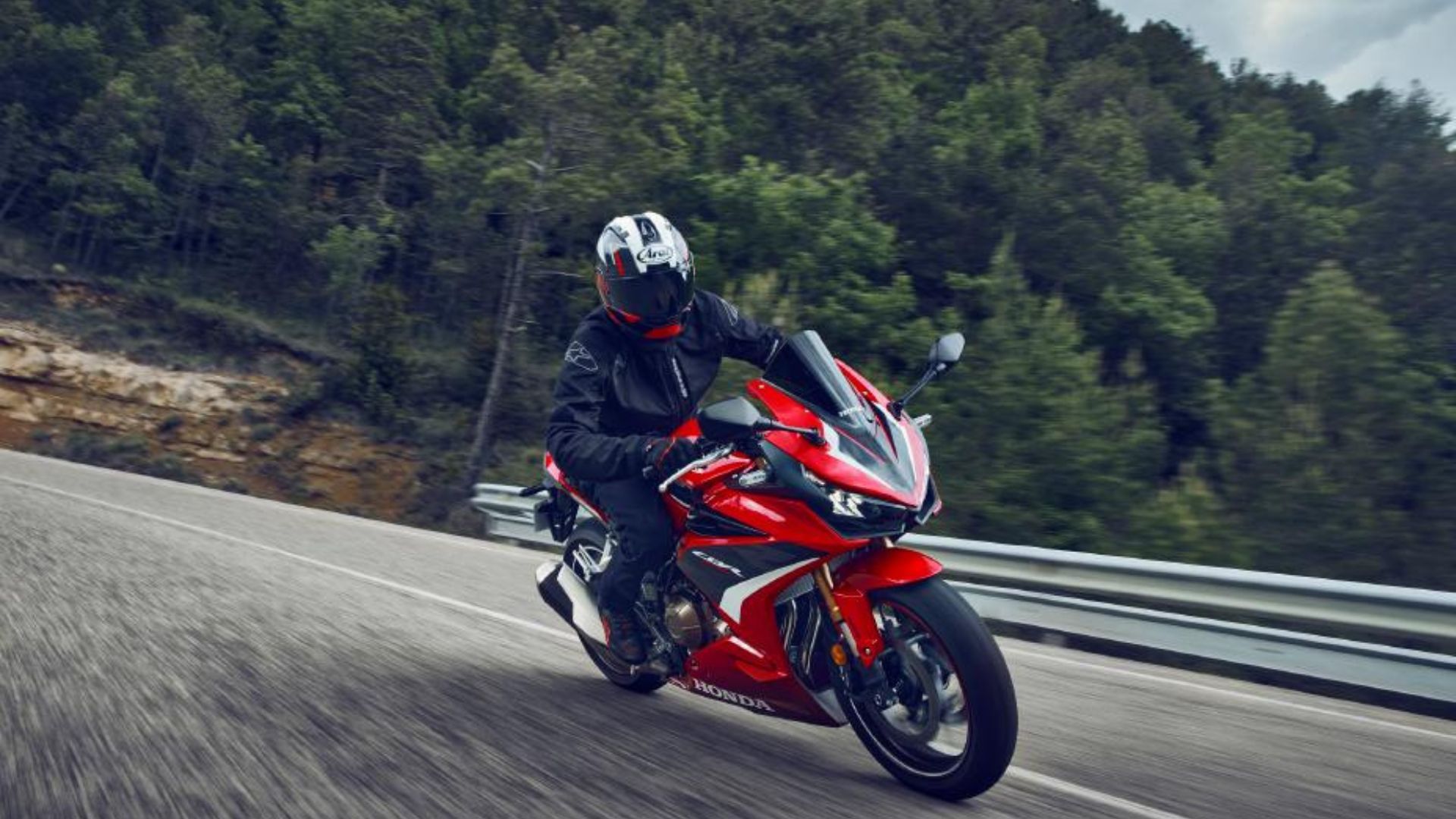 2023 Honda CBR500R Cornering
The CBR500R is an enjoyable little pocket rocket that combines superbike styling with everyday ergonomics for that perfect balance between the racetrack and day-to-day use. The clutch is light, the seat is low and cushy, and the handlebars are high enough that longer saddle times aren't too exhausting. The CBR500R can be ridden straight to the track and then raced on it without the need to change anything and that's the kind of bike, not just a novice, but any rider wants. This is also made possible thanks to the 471cc parallel-twin engine. Paired with a beautifully balanced suspension setup, the CBR500R is extremely agile on any kind of road.
5
Honda CB500X
$7,299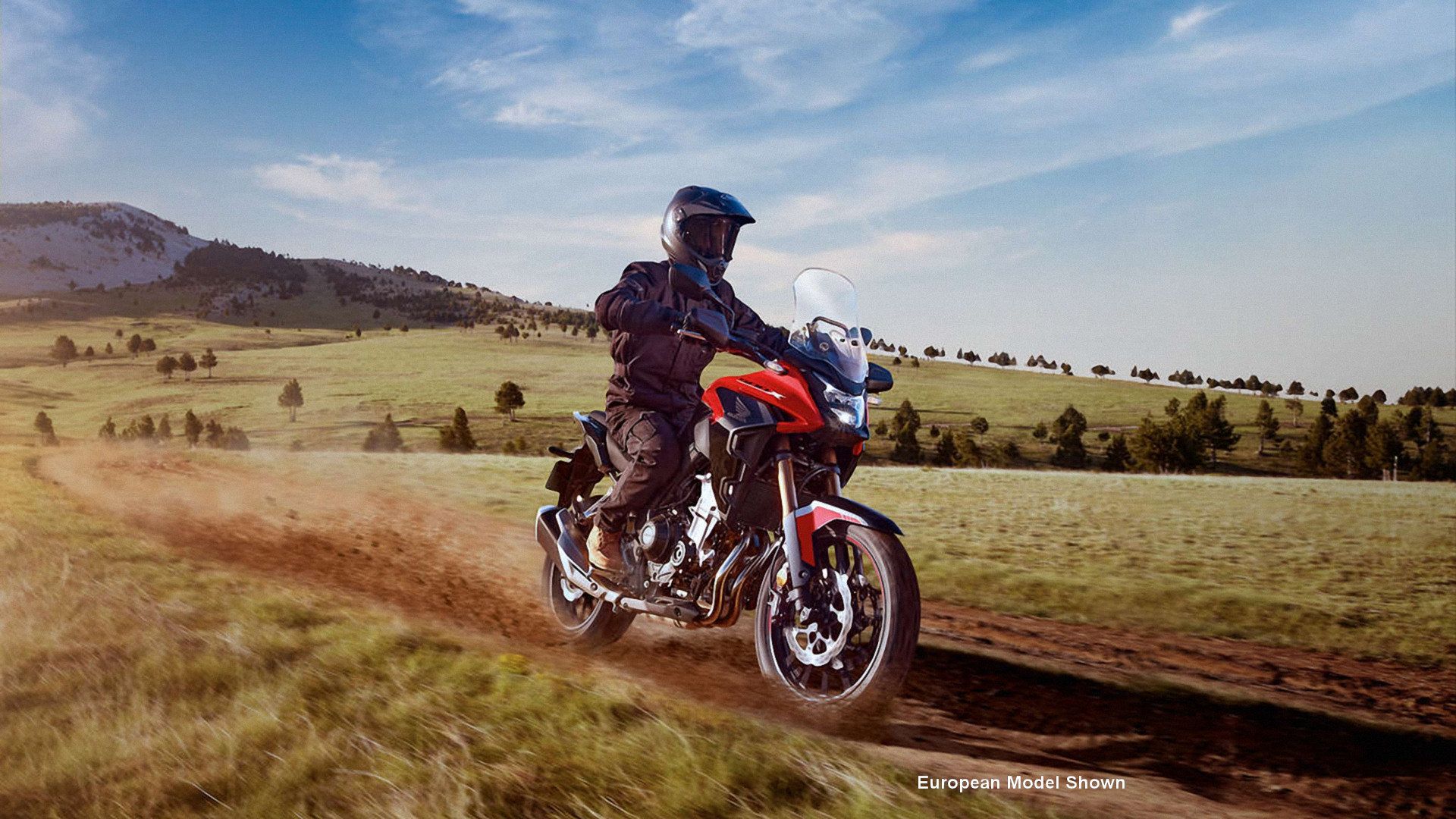 Grand Prix Red 2023 Honda CB500X cruising through a field
The same 471cc parallel twin that does duty on the CBR500R also powers the CB500X, Honda's middle-weight adventure tourer. The ADV is arguably the most versatile of Honda's trio of CB500 bikes. While it won't do track days like the fully-faired CBR500R or make you look cool like the CB500F, the CB500X can take you where neither of these bikes can. A tall stance, long-travel suspension, and dual-purpose tires on a 19/17-inch rim set will see you riding off on adventures where the road ends. The 500X does ride a little better on asphalt thanks to a slightly lower-than-desirable handlebar height, but it is capable of handling gravel roads too.
Related: 2023 Honda CB500X: Performance, Price, And Photos
4
Kawasaki Ninja 650
$8,299
Gray Kawasaki Ninja 650 being ridden on a city street 
Kawasaki's motorcycles have always been extremely comfortable to ride, especially when you look down at the entry-level and middle-weight segments. The Ninja 650, too, in its own way makes a lot of different riders happy. It does have a slight lean, but the reach to the handlebars ensures the right balance between sporty and comfy. The engine, too, is tuned in such a way that most of the grunt sits in a broad range at the center of the rev counter allowing newer riders to take full advantage of the 649cc parallel-twin. The Ninja 650, with all of its modern technological doodads, makes for one of the most forgiving yet fun motorcycles to ride.
3
Kawasaki Z650
$7,749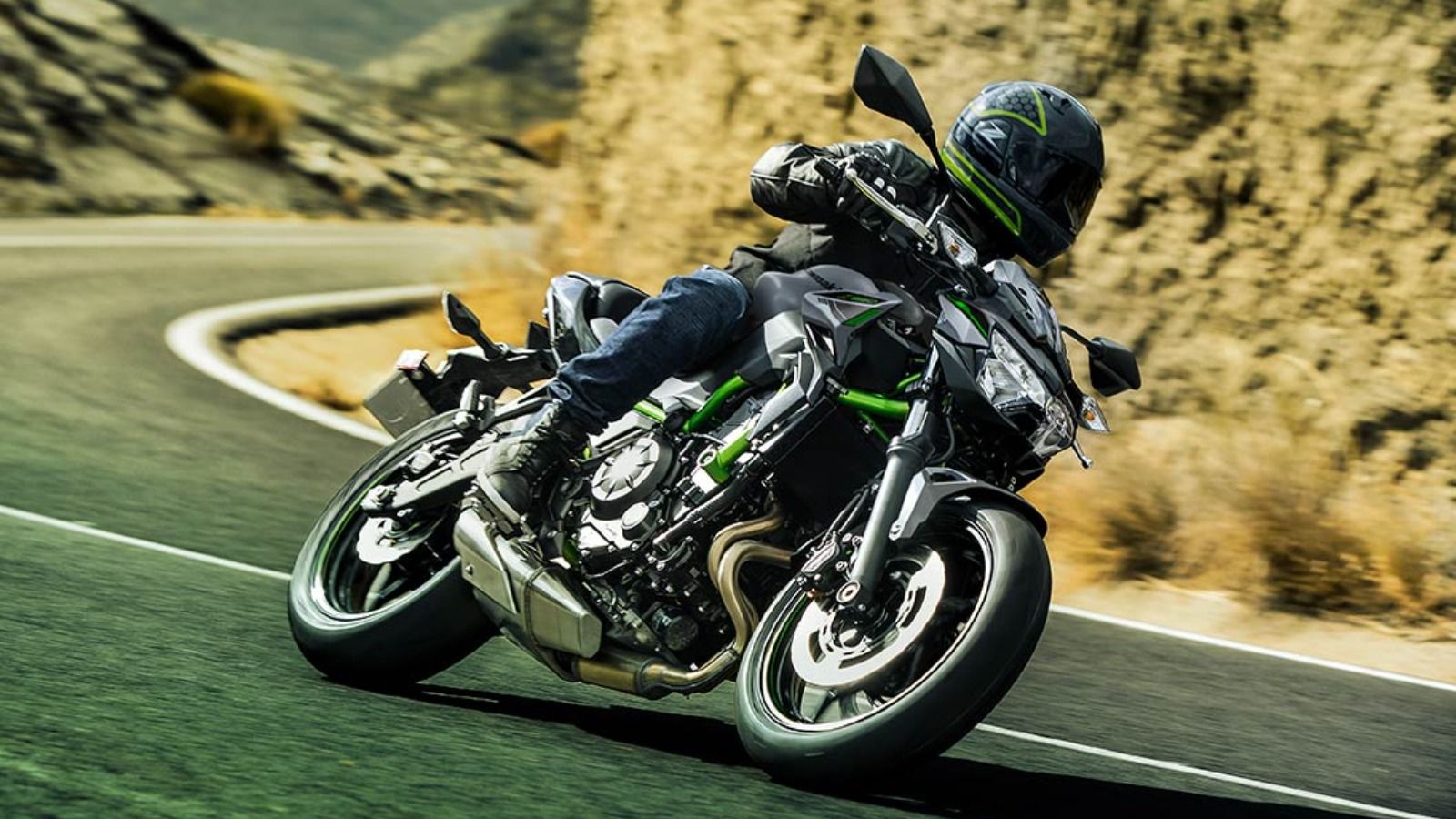 Kawasaki Z650 cornering on a mountain road
From the same 649cc liquid-cooled parallel-twin engine of the Ninja 650 comes the Kawasaki Z650, the naked sibling to the full-faired sportbike. The Z650 is arguably more comfortable than the Ninja. It has a more upright riding stance, softer suspension, and even a cushier seat. But, unlike the Ninja, the Z650 doesn't have any fairing to funnel air around you which means faster riding is just a tad more annoying. In the city and around town, however, the Z650 is an absolute gem of a bike with sporty madness just a throttle twist away.
2
Suzuki SV650 ABS
$7,849
2023 Suzuki SV650 static quarter shot in Glass Sparkle Black and Solid Iron Gray
The SV650 is one of Suzuki's longer-lived motorcycles. Starting its life back in 1999, the SV650 has been one of the most fun naked motorcycles throughout. The SV650's design is fairly basic just like its features list. It has ABS, sure, but that seems to be all of it. The SV650 however has always been praised for rideability catering to riders of all heights. The low 785mm seat height is couple with a narrow saddle and that means shorter riders will feel most at home here. The engine, too, is a 650cc liquid-cooled V-twin that feels very refined and balanced.
1
Suzuki GSX-8S
$8,849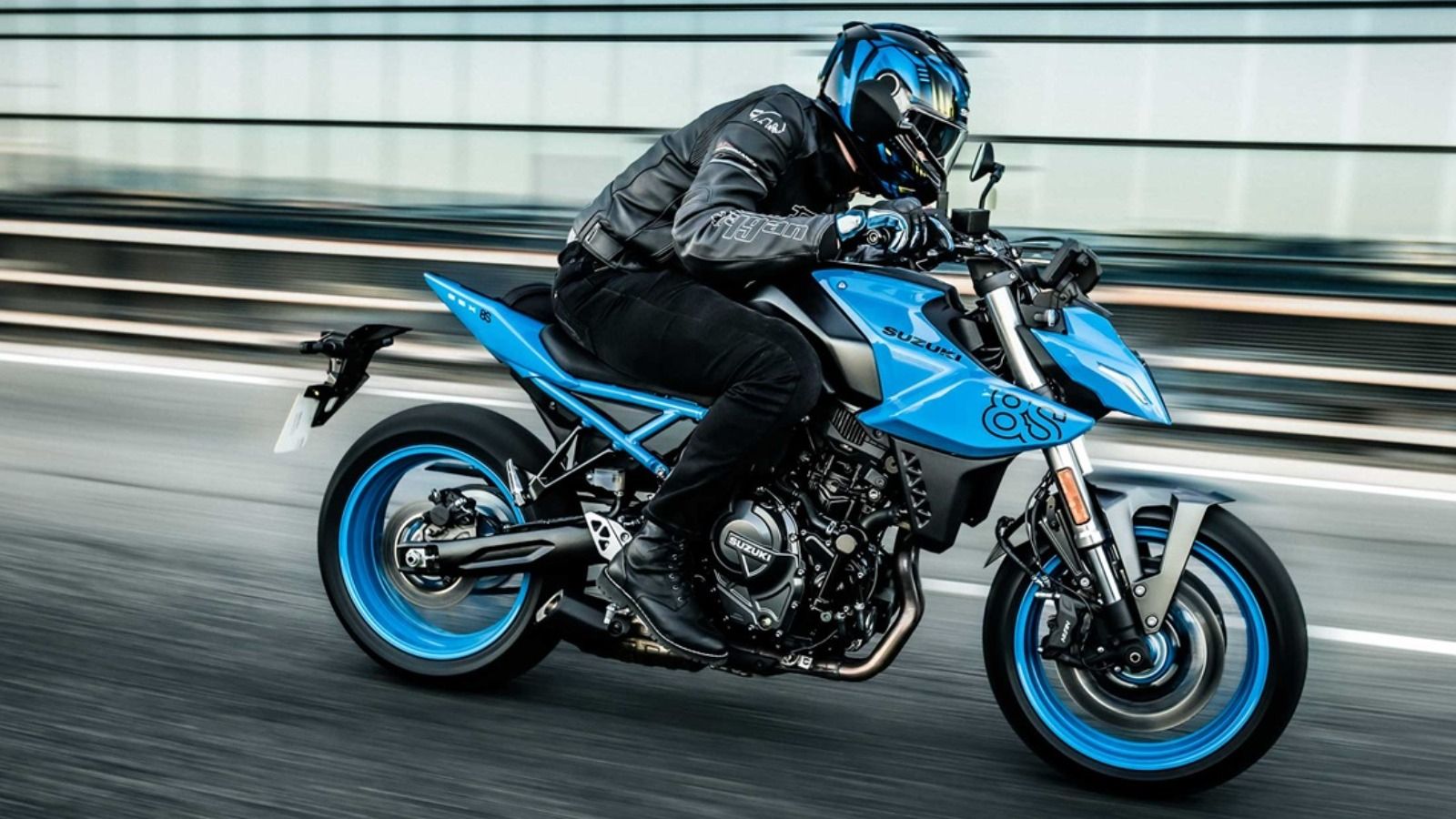 Suzuki GSX-8S with rider, travelling left to right
The GSX-8S is Suzuki's more technologically updated SV650 and for just $1,000 more. It has an all-new parallel-twin engine, name-brand brakes and suspension, and even a bidirectional quick-shifter as standard. But the 8S is more than that. With the new naked, Suzuki hopes to build on the success that the SV650 already achieved and in doing so produced a bike balancing the engine's performance with that of the rest of its components. Of course, the sharp angular design of the GSX-8S may not appeal to tall, but for the rest of us, that stacked headlamp looks pretty cool.
Google Ads