Imagine this: you are excited about the Apple Vision Pro, and during its launch, you visit your local Apple Store. But as soon as you pick up the device, you realize how expensive it is. Yes, agreed, it is something that changes how we interact with technology and others, but it is still in its infancy and not the best purchase. The tech will improve with time, but what do you do until then?
Google Ads
Well, take your $3,500 to your nearest motorcycle dealership and pick up a brand-new bike for the same price as the Apple Vision Pro. Your options may be limited to puny mopeds, small dirt bikes, or mini-motos, but imagine the blast you can have on a motorcycle compared to the Apple Vision Pro. You can save money on your commute, learn to tackle the trails, or spread chaos in parking lots without breaking traffic rules. And with some of these motorcycles, you'll even have some money left over for riding gear!
Related: Top 10 Mini Motos Money Can Buy
10
Honda CRF E2: $2,950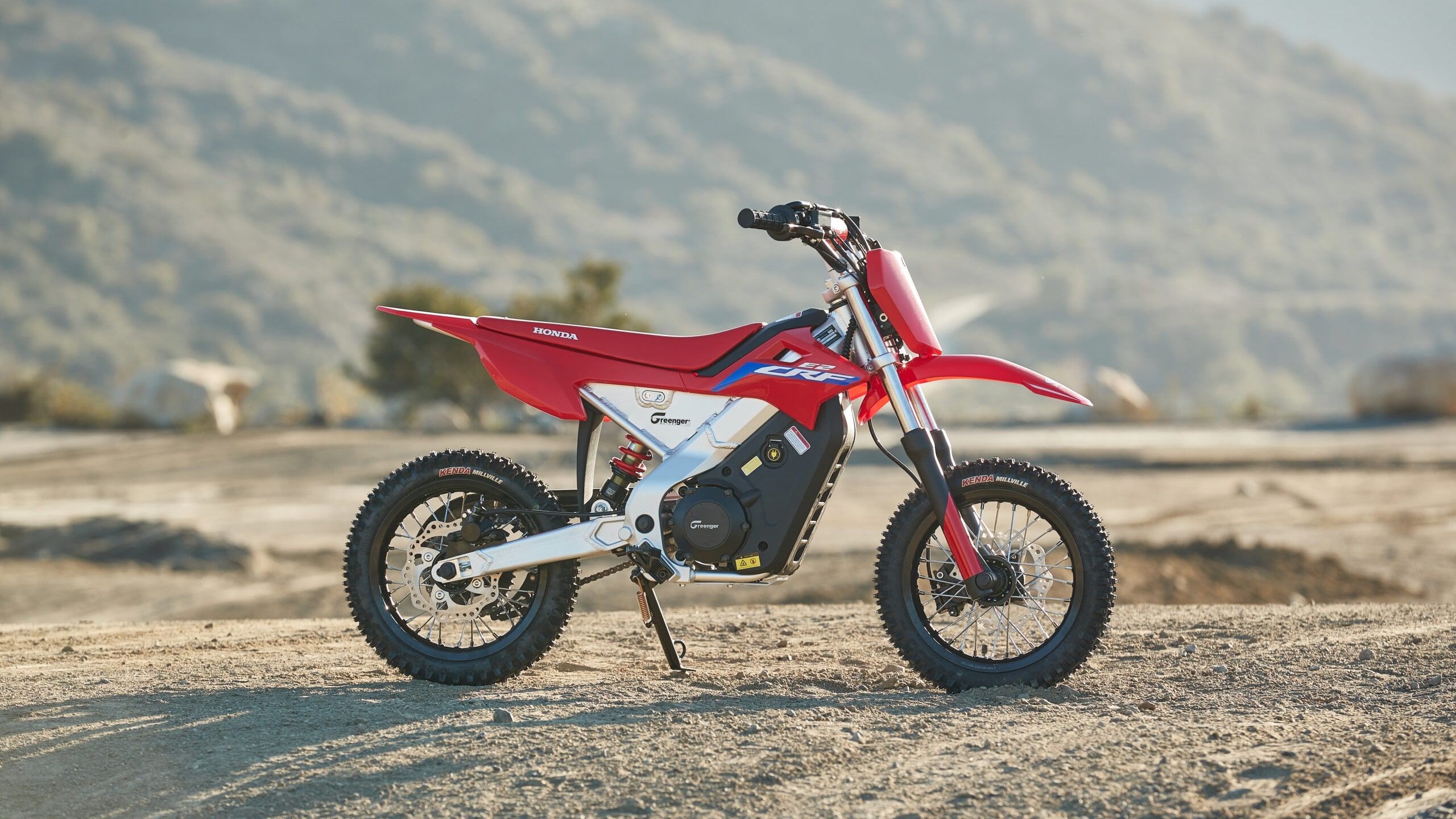 A static shot of the Honda CRF E2 on a dirt track
The Honda CRF E2 is perhaps a future classic, not in terms of its performance but what it represents for the Japanese brand — it is Honda's first-ever electric dirt bike developed in partnership with Greenger Powersports. This electric mini-bike houses a 48-volt motor capable of producing 3.4 horsepower, equivalent to a 50cc dirt bike, and the battery lasts about two hours between charges — about the same as the Apple Vision Pro. The CRF E2 is the perfect stepping stone for young riders getting started in the dirt since it is super easy to ride, and being an electric bike, it's also just as easy to maintain.
9
Kawasaki KLX 110R L: $2,849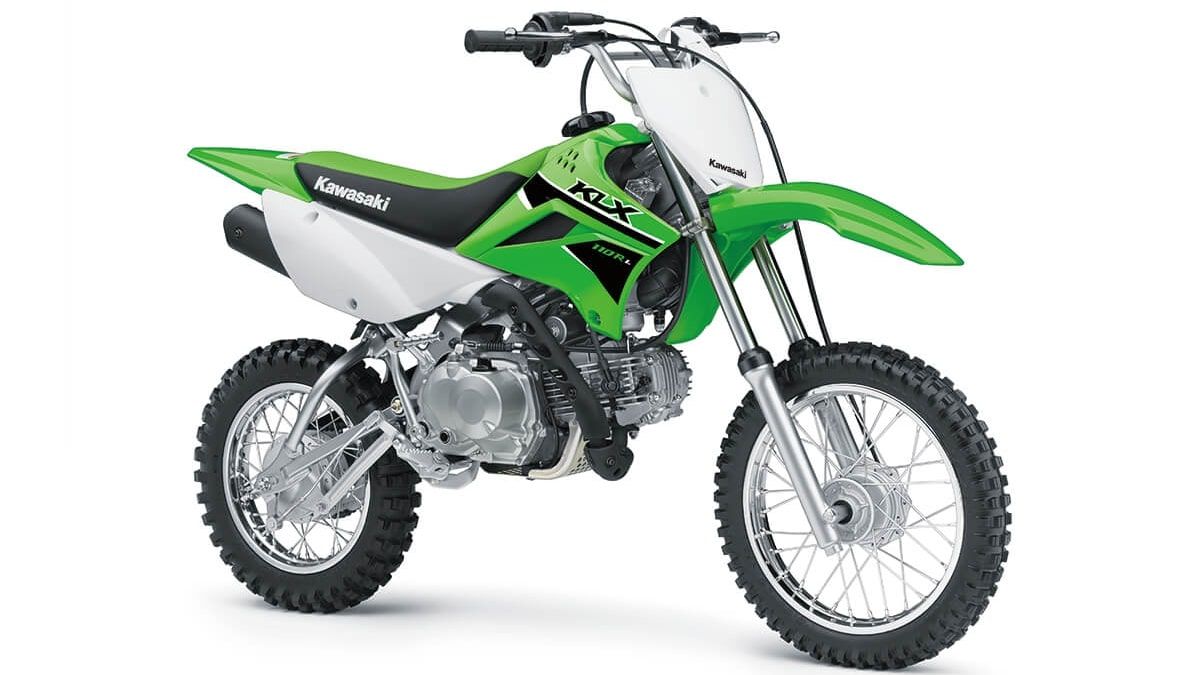 Google Ads
A studio shot of the Kawasaki KLX 110R L in green color
Another motorcycle perfect for beginner junior riders is the Kawasaki KLX 110R L. With 7 horsepower and 6 pound-feet of torque, the KLX 110R L is the bike you should get if you want to learn big-bike techniques without owning a big displacement dirt bike. You also get the 110 R base model for a lower price, but the 110R L is the ideal option as it offers a higher seat height and ground clearance along with a four-speed manual transmission. The Kawasaki KLX 100R L is a durable, reliable mini dirt bike that won't disappoint you!
8
Yamaha TT-R125LE: $3,200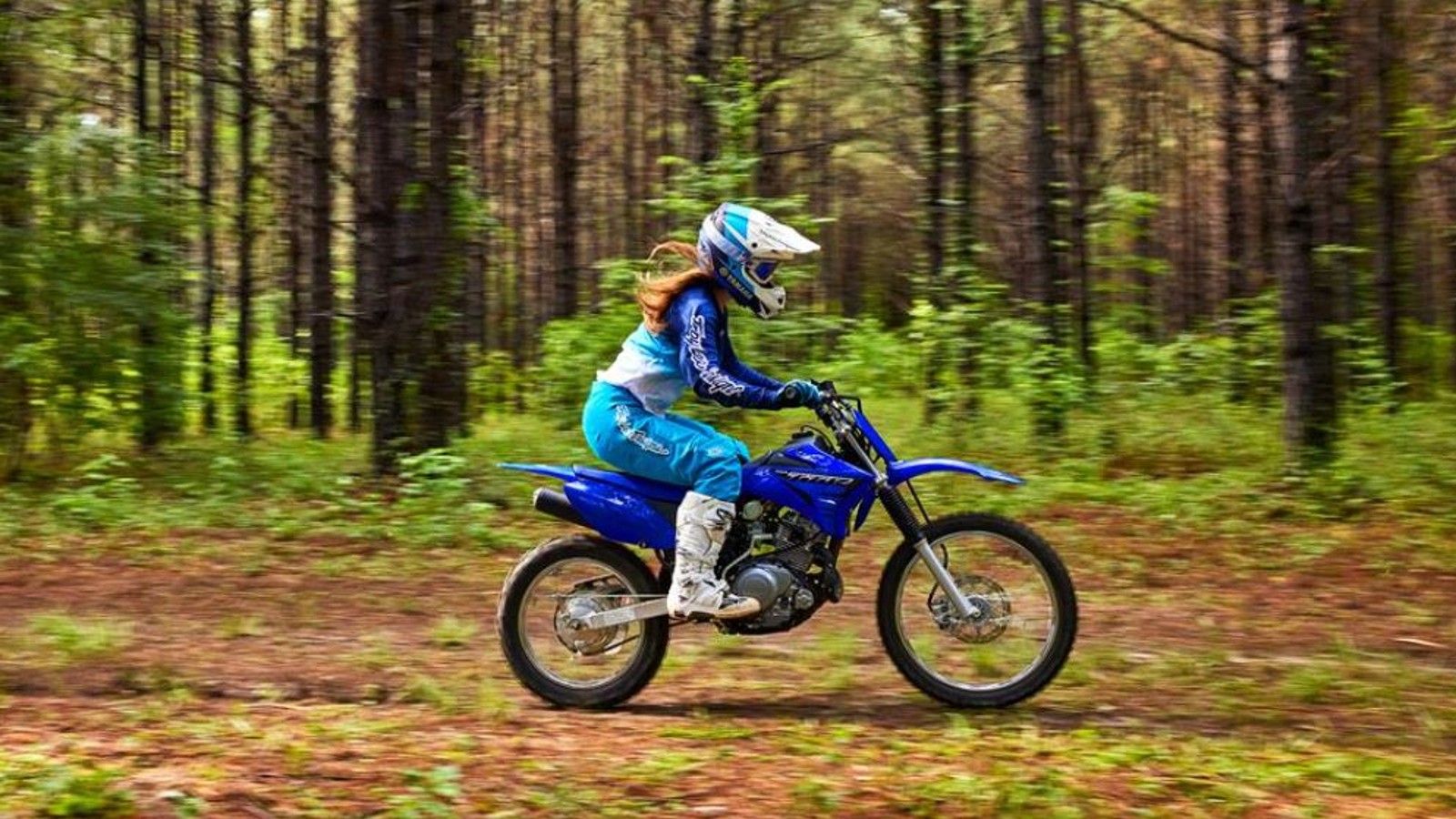 A girl riding Blue Yamaha TT-R125LE in forest
If you want a serious trail bike for youngsters, consider the Yamaha TT-R125LE, which offers the exciting experience one expects from Yamaha. This bike is ideal for beginner dirt riders who want a bike that will slightly challenge them but not intimidate them. The TT-R125LE has a potent 125cc engine with a strong mid-range, decent suspension, and agile chassis dynamics that keep you entertained in all riding conditions. But you will miss out on EFI and disc brakes, but it's not a dealbreaker.
Related: 10 Best Trail Bikes For Beginners
7
Kawasaki KLX 140R: $3,499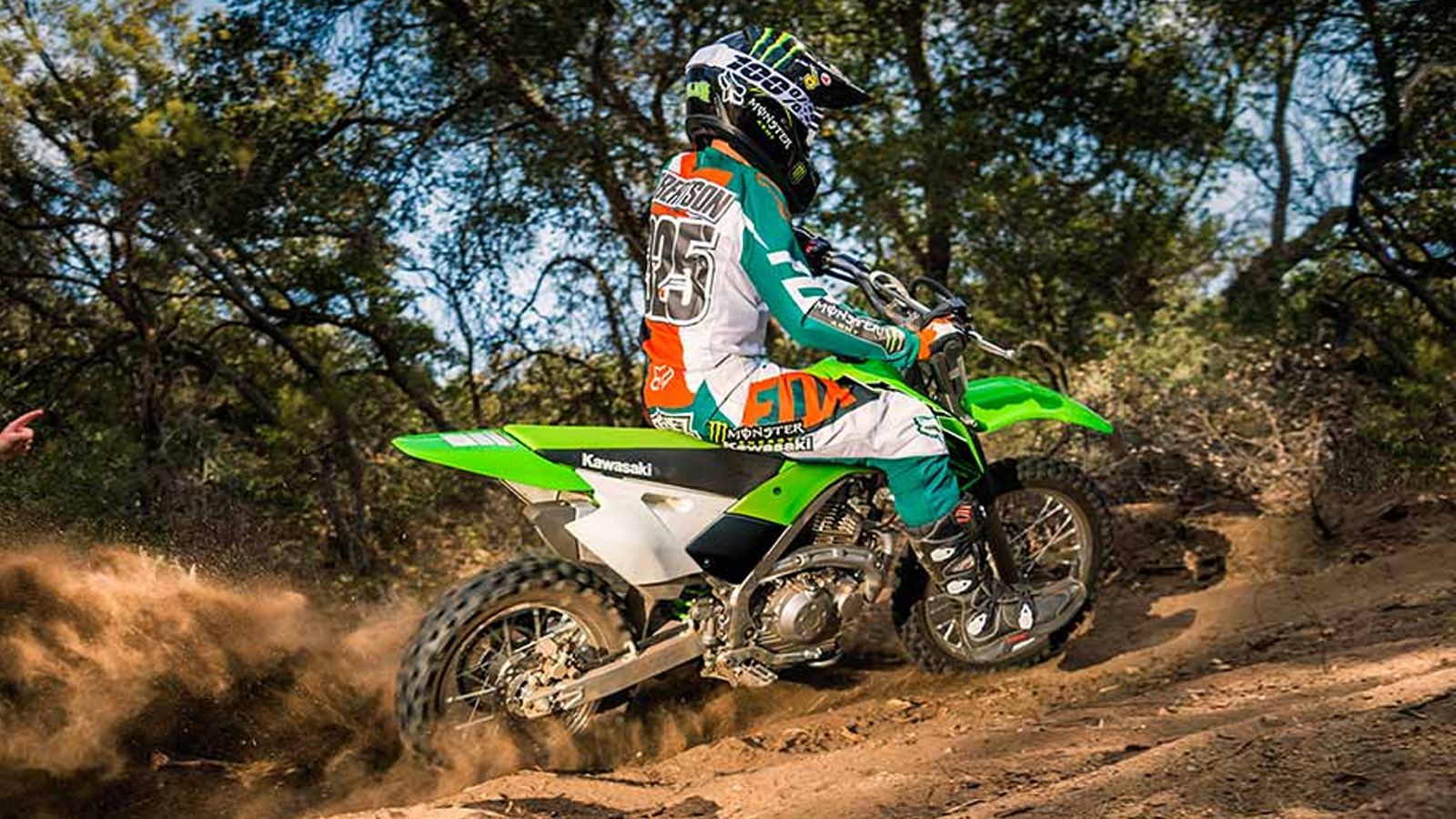 An action shot of the Kawasaki KLX 140R tackling an off-road trail
The Kawasaki KLX 140R is a fantastic trail bike that you can get for $3,500, and thanks to its powerful 144cc engine and a light clutch, this bike sits right under more serious, full-sized trail bikes. And with 7 inches of suspension travel and respectable ground clearance, good luck bottoming this bike out on the trail. The 140R is the base variant of the bike aimed at young riders, but if you want something a bit bigger, you can choose the KLX 140R L, which comes with larger wheels.
6
Honda Ruckus: $2,799
Black 2022 Honda Ruckus cruising on the street
The Honda Ruckus stays true to its name — it created a ruckus in the industry with its utilitarian looks, extreme efficiency, and seemingly endless potential for modifications. In fact, this bike has built a tightly-knit community, the likes of which you'd often see with superbikes. What makes the Ruckus a terrific beginner motorcycle is how easy it is to ride and maintain, and you can ride it with a learner's permit in most states. And did we mention just how efficient (and easy on your wallet) this bike will be? It can go up to 114 miles on a gallon of fuel!
5
Honda Metropolitan: $2,599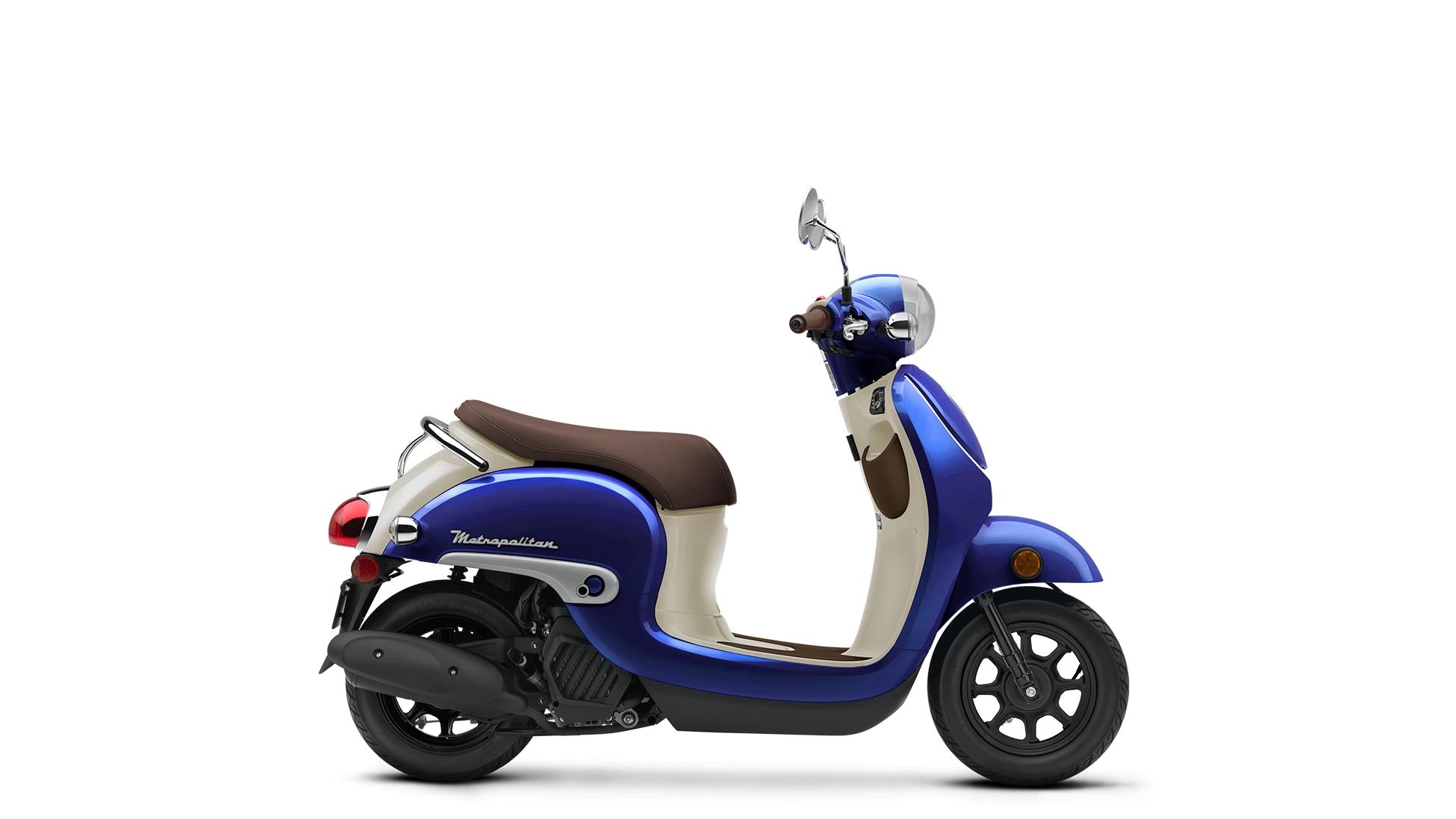 Side view studio shot of the Honda Metropolitan.
The Honda Ruckus is not the most subtle moped — its design is loud — but if you want something more understated or "traditional," you should consider the Honda Metropolitan. This moped is an elegant approach to the 50cc moped segment with its European-inspired design, but it offers a lot more than just style and comfort. The CVT transmission and CBS braking system mean riding this is as easy as a bike can get, and since it shares the same underpinnings as the Ruckus, it is ridiculously efficient in the city. Also, the 22-liter sealed storage makes the Metropolitan an excellent grocery-shopping companion.
4
Honda Navi: $1,807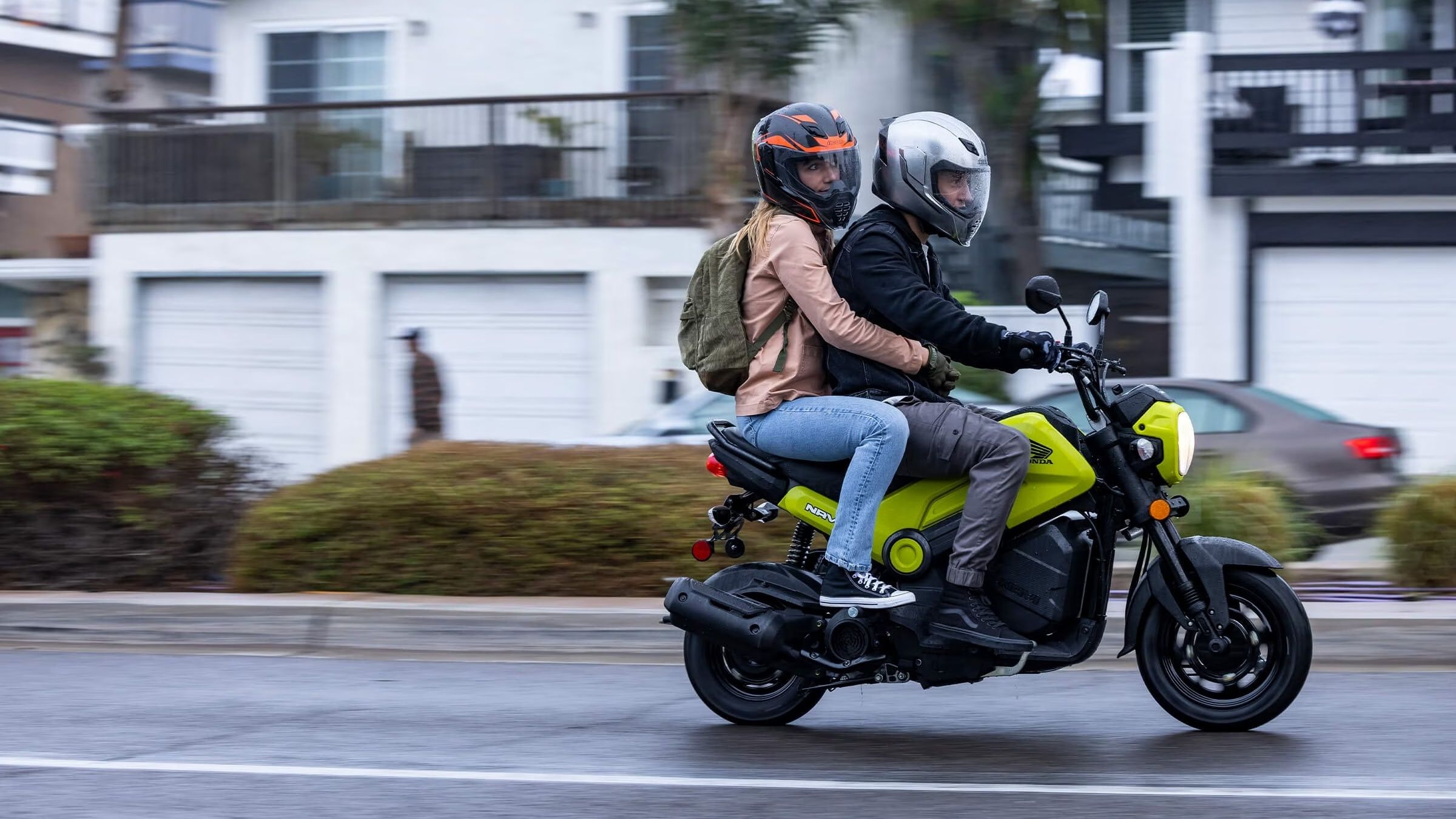 Passenger, and pillion riding comfortably on a 2022 Honda Navi MiniMoto
Honda is using its expertise from the Asian markets to populate the sub-$3,500 segment with an array of bikes, and the newest one of the lot is the Honda Navi. This bike started as a Grom copycat for the Asian markets, but it surprisingly fits into the American market, sitting right under Honda Grom and Super Cub. The Navi is a moped disguised as a mini-motorcycle, but the 109cc engine produces enough power to putter comfortably around the city. Just don't expect features like LED lights or ABS. But for what it's worth, the Honda Navi is honestly hard to beat.
Related: Here's Everything We Know About Honda's MiniMoto Lineup
3
Honda Grom: $3,499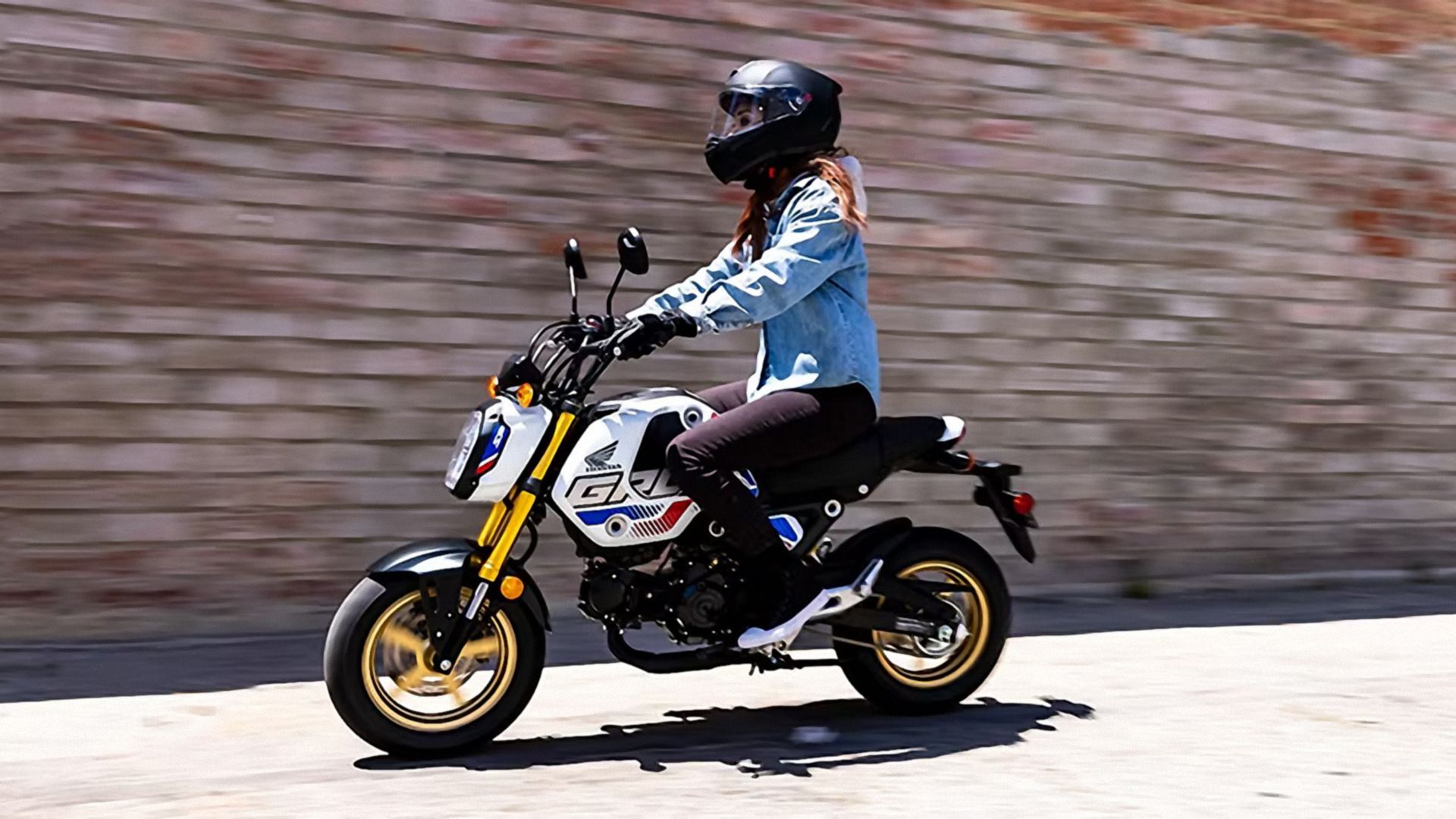 Pearl White 2022 Honda Grom cruising up the road
The Honda Grom is a mini-moto that has achieved cult status among riders of all kinds for its unparalleled potential. It can be your partner in crime whether you want to cover moderate trails, wheelie your way to college, or drag your knees on go-kart tracks, even though it may not be designed for any of that. Nothing on the Honda Grom is worth mentioning when you consider just how ridiculously fun this machine is to ride — so much so that even the most experienced riders find themselves letting loose on this bike.
2
Kawasaki Z125 Pro: $3,399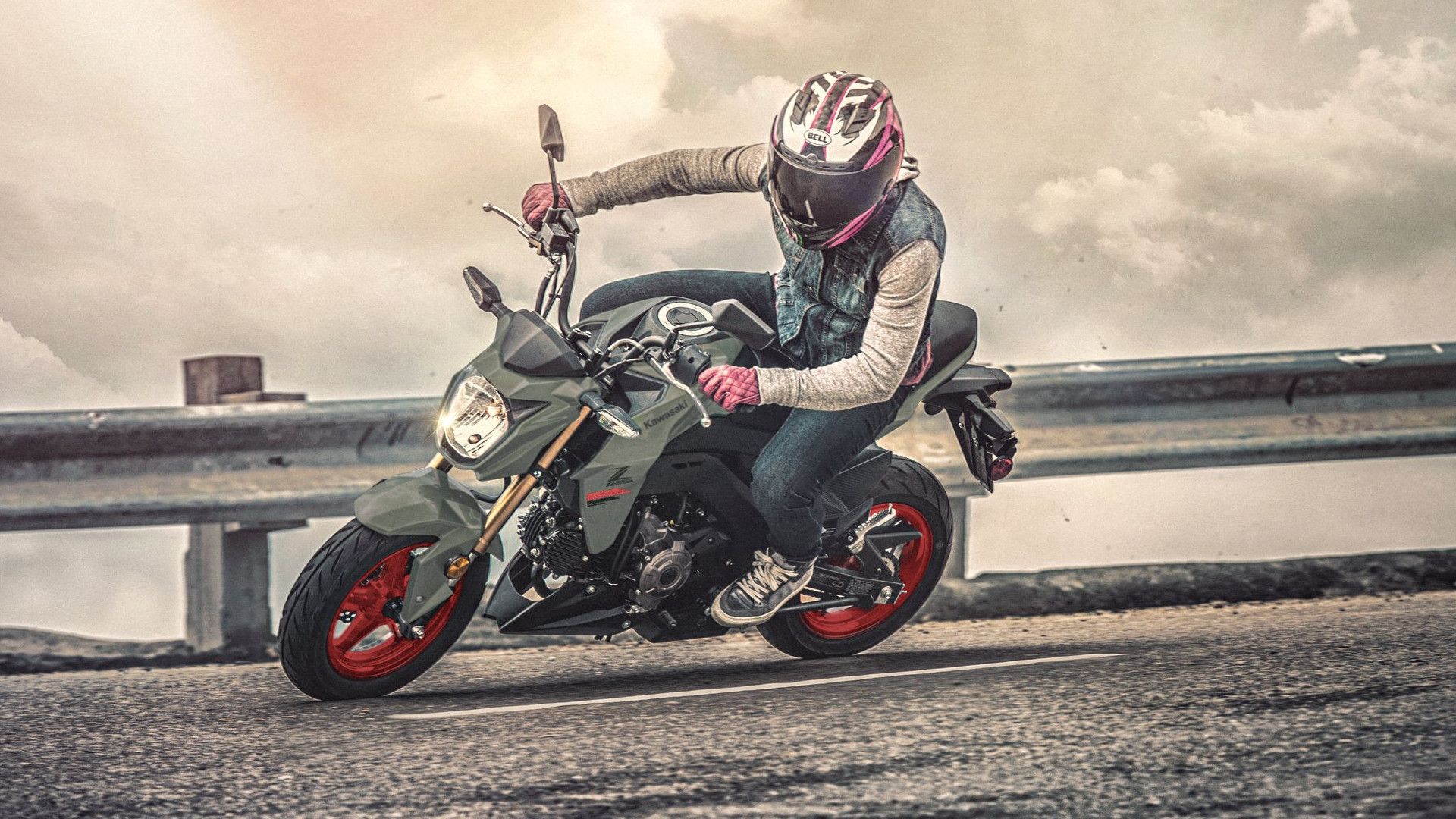 Pearl Matte Sage Green 2023 Kawasaki Z125 PRO leaning into a curve
The Honda Grom grabs all the attention, but the Kawasaki Z125 Pro is the better bike in many ways. This little Kawasaki is slightly faster than the Grom, and since it is a lot lighter than Grom, it feels much quicker. Even the seat height is taller, so taller riders can find comfort on this bike. Also, the Z1250 Pro has a slightly shorter wheelbase, which makes a massive difference, making this more flickable and sharper. And let's be honest, the Z125 Pro is a better looker than the Grom in its latest avatar. The Z125 Pro can do everything the Grom does but better.
1
Honda XR150L: $2,971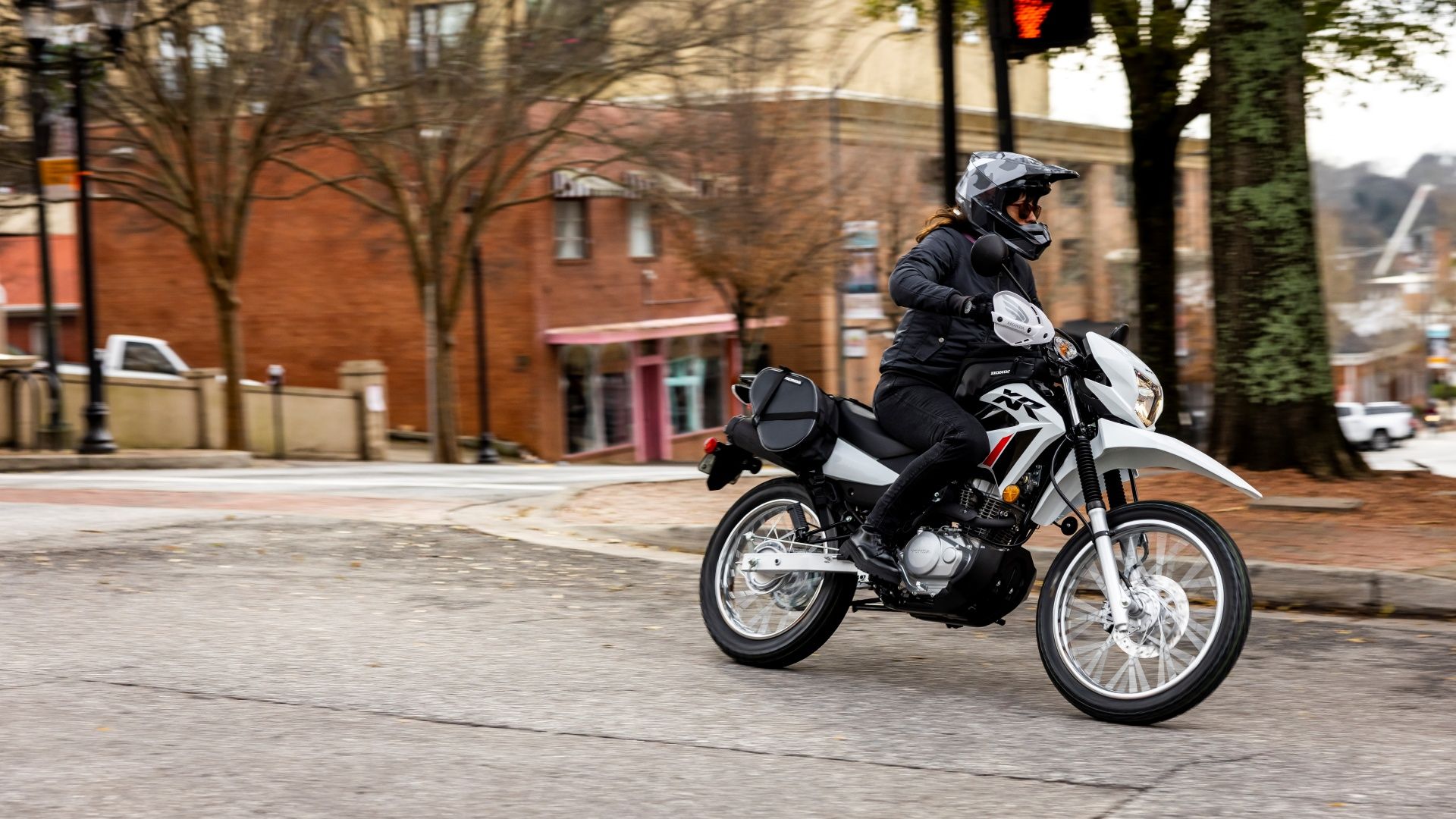 The 2023 Honda XR150L riding on the street. 
The most versatile motorcycle on the list that you can get instead of Apple Vision Pro is the Honda XR150L, one of the most iconic dual-sport motorcycles in the world. The XR150L is an excellent off-roading machine that is affordable and approachable thanks to its basic design, but it can still punch above its weight if handled correctly. But even on smooth tarmac, the XR150L is a worthy companion; it is ultra-reliable, aftermarket support is tremendous, and it is a comfortable city bike that soaks up potholes unlike anything else.
Google Ads