The Lexus TX is one of the newest models that will soon be joining the Lexus line-up in 2024. This is a three-row SUV that is aimed at replacing the old RX L and will be available across three trim specifications, along with a hybrid and plug-in hybrid variant. Underpinned by the GA-K platform, the Lexus TX is produced in the U.S., at Toyota's Princeton plant in Indiana.
Google Ads
The TX will also be the first U.S.-built plug-in hybrid from the Lexus brand. It also marks the next innovation from the brand, bringing it to the modern era, this is visually seen through the all-new Spindle design, which is not only aesthetically appealing but greatly helps with the aerodynamic handling and stability of the vehicle.
Although the TX is yet to be released, a lot of information has been uncovered about it, from its impressive performance across all three trims to its interior features. With an expected price north of $50,000 for the base model, it is important to know all the facts. Here are 10 things the Lexus TV SUV gets right.
RELATED: Here's Why The 2024 Lexus TX Is So Much More Than A Posh Toyota Grand Highlander
10
Exterior Design Evolution From Lexus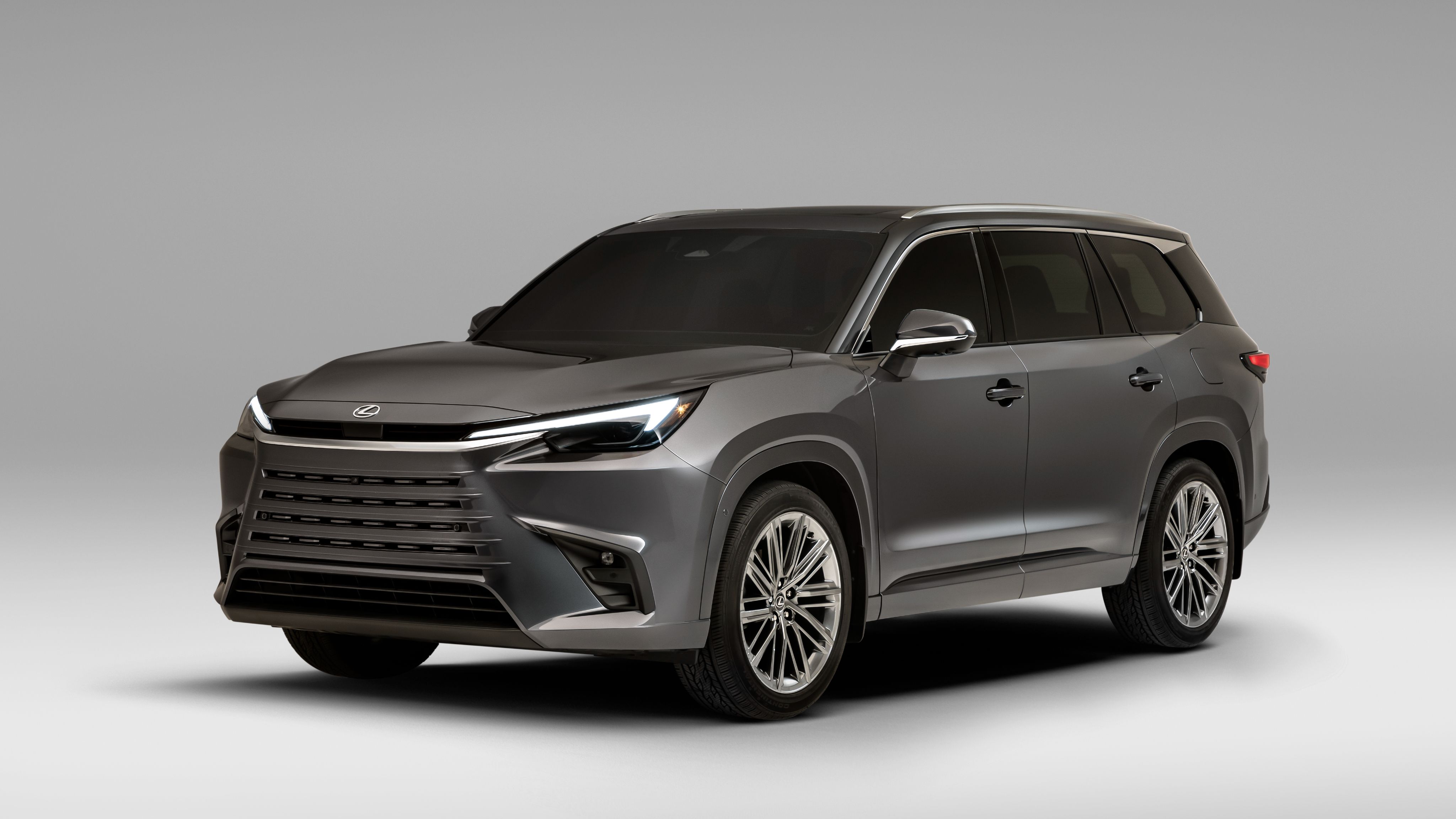 2024 Lexus TX front-three quarter view 
The exterior styling of the Lexus TX is sure to turn heads. Built on theTNGA-K platform, it is a large and muscular design choice from Lexus, showing its performance and functionality capabilities through its exterior, with sharp lines and contours that accentuate its size and power.
This grill is part of the brand's new unified spindle design philosophy. Gone is the massive spindle grille seen across Lexus crossovers and in its place comes this far more sophisticated and sleeker form. This is also the all-new signature feature of future Lexus vehicles, providing a futuristic look with functional means. This is contrasted with sleek LED headlights, overall adding to the attractive appearance. At the rear, the Lexus TX features a strip brake light that adds to its modern look and provides additional safety.
Google Ads
9
The Lexus TX Is The Perfect Size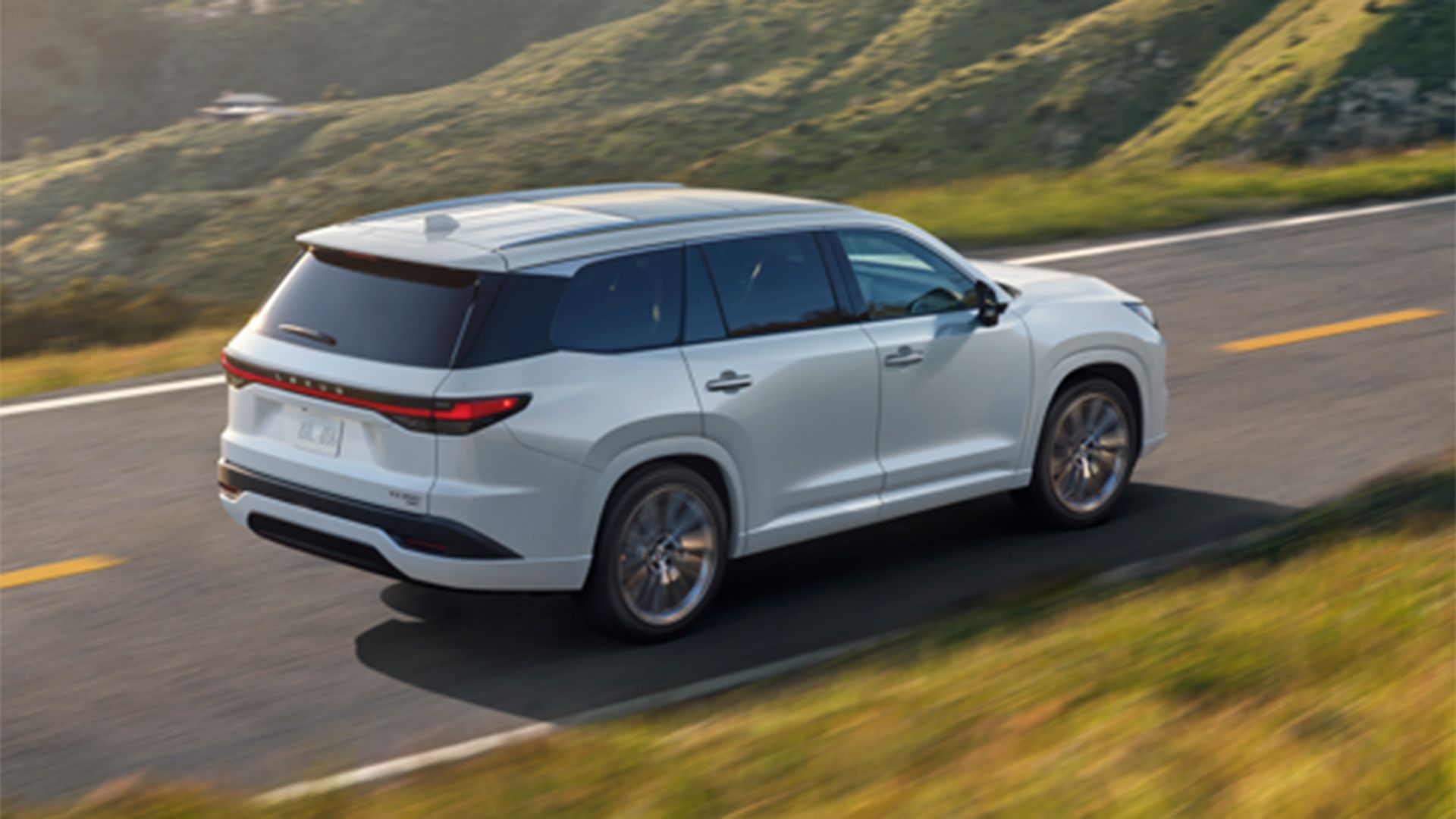 A rear 3/4 view of the 2024 Lexus TX
The 2024 Lexus TX will be available across four trims
Standard
Premium
Luxury
F Sport Performance
The Lexus TX brings a new size to the Lexus SUV line-up, being the largest Lexus SUV to date and being considered the first Lexus, with a proper adult-sized third-row. This means that the Lexus LX is no longer the automaker's biggest vehicle. The Lexus TX TX350 features a length of 203.1 inches, a width of 78.3 inches, and a height of 70.1 inches.
It is no question that this vehicle is considered large, but comparing it to the flagship Lexus LX, it is very similar in size, however potentially is a better choice for drivers needing the interior space. The Lexus TX also has a wheelbase of 116.1 inches, giving it some additional stability.
8
Features A Plug-In Hybrid Trim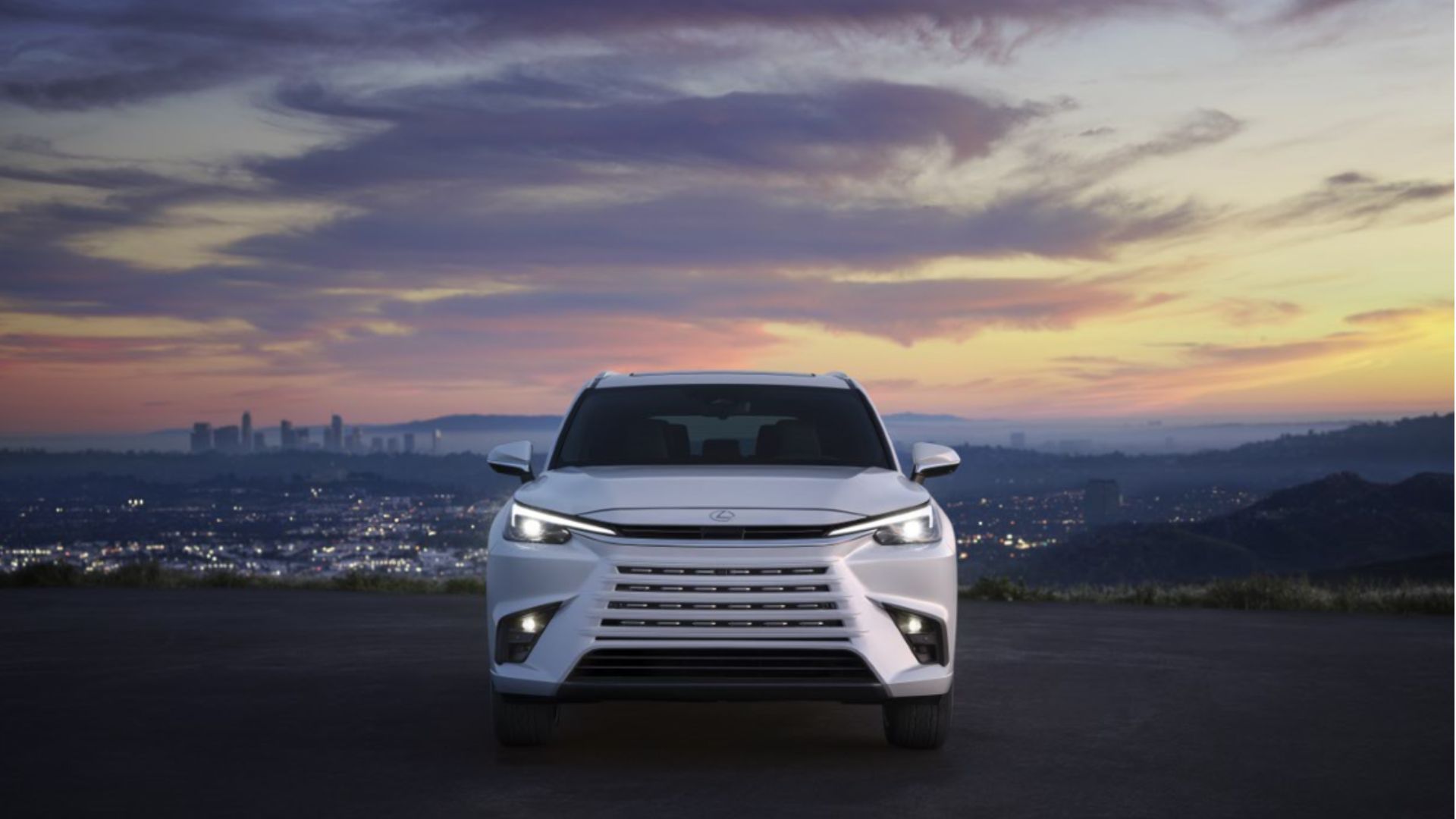 A front profile shot of 2024 Lexus TX
The Lexus TX comes in three different trim options to choose from. Each trim option offers its own unique features and benefits, allowing drivers to find the perfect vehicle to meet their needs and preferences, with two hybrid options available. First is the TX350 is the base model. This trim option comes equipped with a 3.5-liter V-6 engine that delivers 275 horsepower and 257 pound-feet of torque.
It also features an eight-speed automatic transmission and rear-wheel drive. The second option is the TX500h F Sport Performance Hybrid. This trim level offers a hybrid powertrain that combines a 3.5-liter V-6 engine with an electric motor to deliver a total of 366 horsepower. It also features an all-wheel drive and a continuously variable transmission.
The TX550h+ Plug-In Hybrid is the top-of-the-line trim option. This trim level offers a plug-in hybrid powertrain that combines a V-6 engine with a high-performance 2.4-liter turbocharged hybrid engine to deliver a total of 406 horsepower. This top-of-the-line trip also comes standard with the F Sport Performance package.
2023 Lexus TX Available Powertrains
| | | |
| --- | --- | --- |
| Trim | Engine | Horsepower |
| TX350 | 3.5-liter V6 engine | 275 hp |
| TX500h | 3.5-liter V6 engine | 366 hp |
| TX550h+ | V6 engine, 2.4-liter turbocharged hybrid engine | 406 hp |
RELATED: 2024 Lexus TX: Getting The Three-Row Luxury Crossover Formula Right
7
Electric Range And EPA Are Expected To Be Great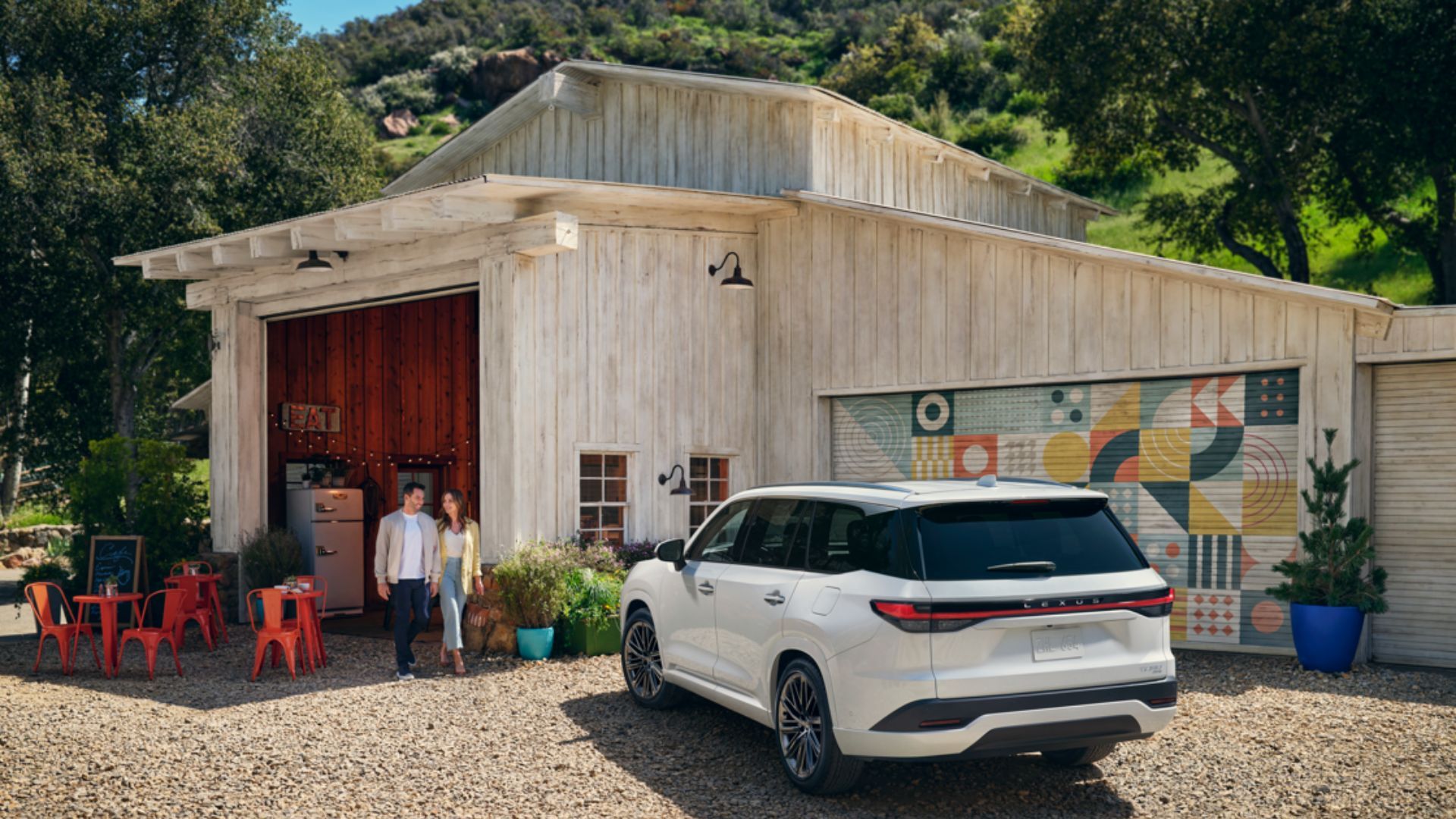 A back 3/4 profile shot of 2024 Lexus TX
Although the gas mileage of the Lexus TX are yet to be tested for city and highway, the brand has purposed that the TX350 will achieve a 21 MPG combined rating, while both hybrid trims are expected to earn 24 MPG and 30 MPG combined ratings. Along with this, the projected range for the plug-in hybrid variant of the Lexus TX is 33 miles, which is plenty for quick commutes. These predictions mean that the Lexus TX will be a great commuter for both short and long trips.
6
Room For Up To Seven Passengers With Plenty Of Cargo Space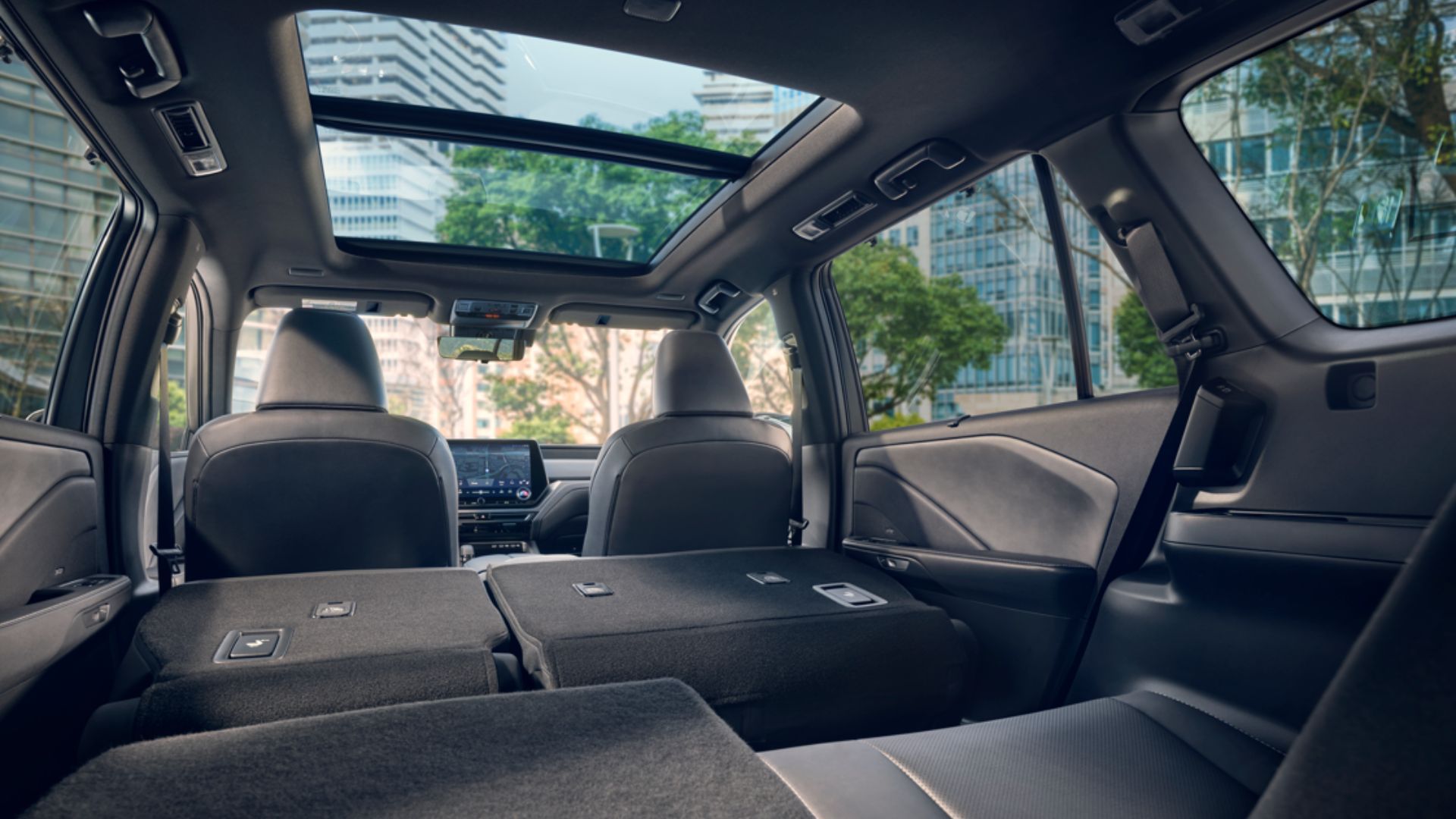 An inside shot of 2024 Lexus TX
The Lexus TX offers buyers ample seating and cargo space, making it a great choice for families. The Lexus TX's interior is true luxury, with features like premium materials, heated and ventilated seats, and advanced climate control, all compacted into a minimal but functional design. It holds up to seven people, spanning three rows. The first and second rows offer ample legroom and headroom, while the third row is best suited for children or smaller adults.
Lexus TX vs. Competition
| | | | |
| --- | --- | --- | --- |
| Model | Third Row Headroom | Third Row Legroom | Cargo Capacity Behind Third Row |
| Lexus TX | TBA | TBA | 20.1 cubic feet |
| Kia Telluride | 40.9 inches | 41.4 inches | 21 cubic feet |
| Mazda CX-90 | 36.9 inches | 30.4 inches | 14.9 – 15.9 cubic-feet |
| Acura MDX | 29 inches | 36.2 inches | 18.1 cubic-feet |
Space for passengers doesn't affect the space for cargo in the Lexus TX, with 20.1 cubic feet of cargo space available with all seats up. If more cargo space is needed, individuals can fold down the third-row seats increasing the cargo space to 57.4 cubic feet. Additionally, folding down the second-row seats as well gives a maximum luggage capacity of 97 cubic feet.
5
Every Seat Is A Comfy One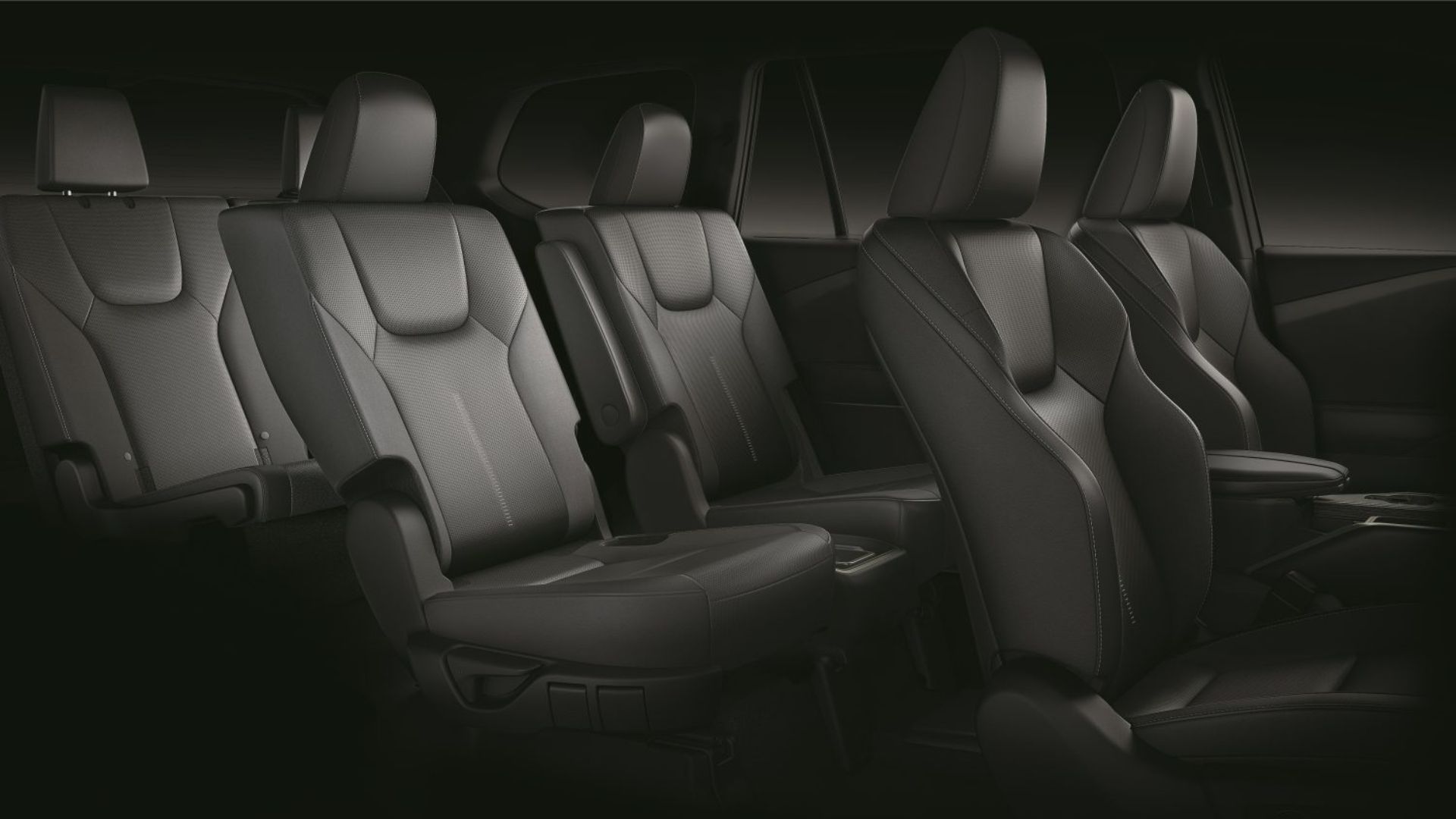 Inside shot of 2024 Lexus TX
The Lexus TX comes standard with NuLuxe®-trimmed seats, which offer a high-end look and feel without the need for animal-based materials. These seats are also available in a range of colors. The TX also comes with heated and ventilated front seats, which allow drivers and passengers to stay comfortable no matter the weather.
Exclusive on the TX550h and plus trims, are power-folding third-row seats, which can be easily stowed away to make room for additional cargo. Additionally, Lexus Memory System is included in the driver's seat and the second-row seats get a heating functionality. Captain seats are available at an extra cost.
RELATED: Here's Why The Three-Row Mid-Size SUV Market Is On Fire Today
4
The Infotainment Is Tech-Ridden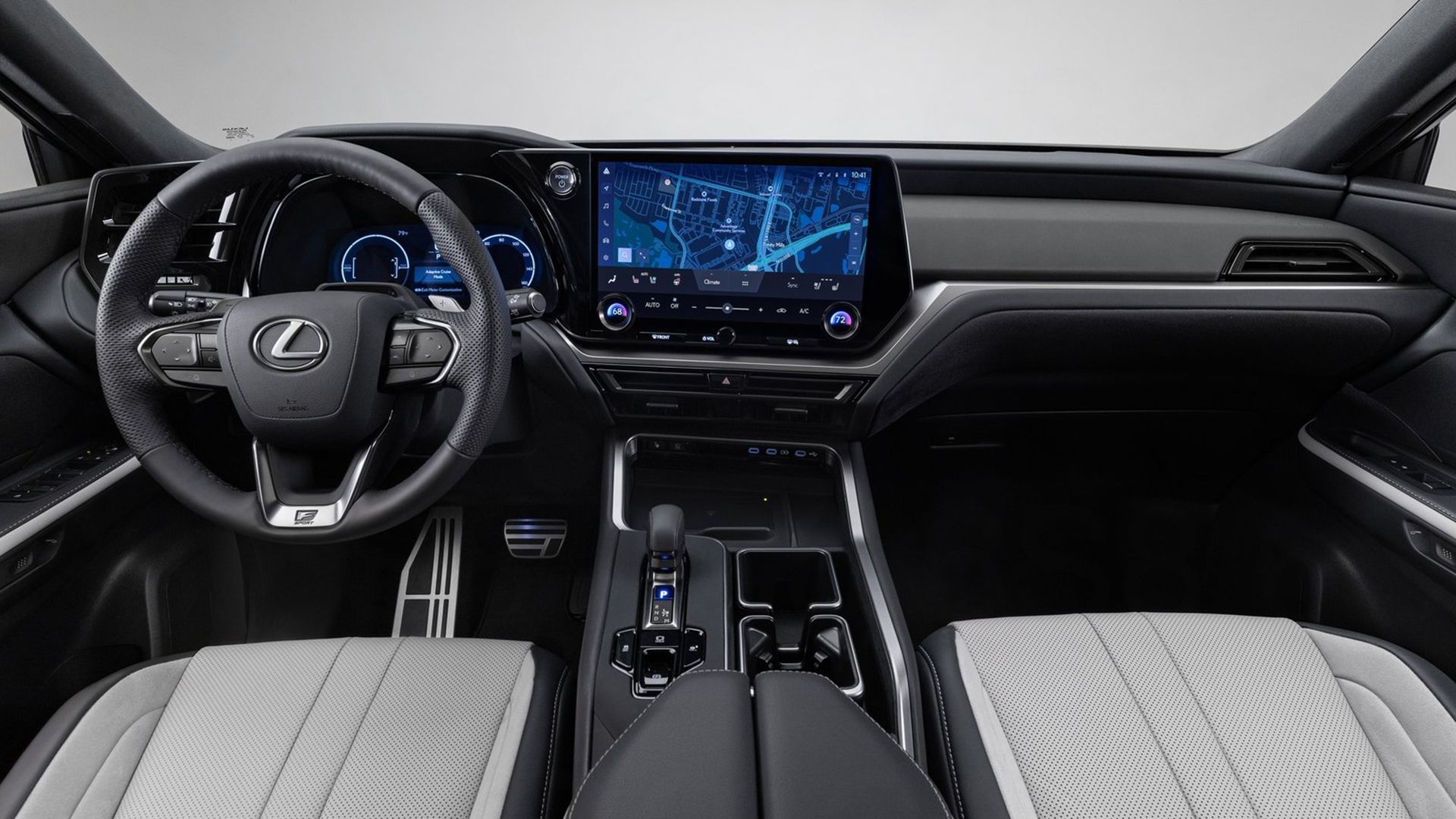 A dashboard shot of the 2024 Lexus TX
Keeping in line with more recently refreshed models in the Lexus lineup, a range of impressive features are included across the cockpit of the Lexus TX and the infotainment system is one of these, with a large 14-inch display in the center of the dashboard that provides easy access to a range of features and functions. Wireless CarPlay and Android Auto are standard in the Lexus TX, allowing drivers to seamlessly connect their smartphones to the vehicle's infotainment system, for a smooth experience.
Also featured is a large 12.3-inch digital gauge display that can be customized to show the information that drivers need when they need it. This includes things like speed, fuel level, navigation information, and more. Finally, the Lexus TX comes equipped with a 21-speaker Mark Levinson Premium Surround Sound System that is tuned for the TX cabin, perfect for music enthusiasts.
3
Lexus Safety System+ 3.0 Comes Standard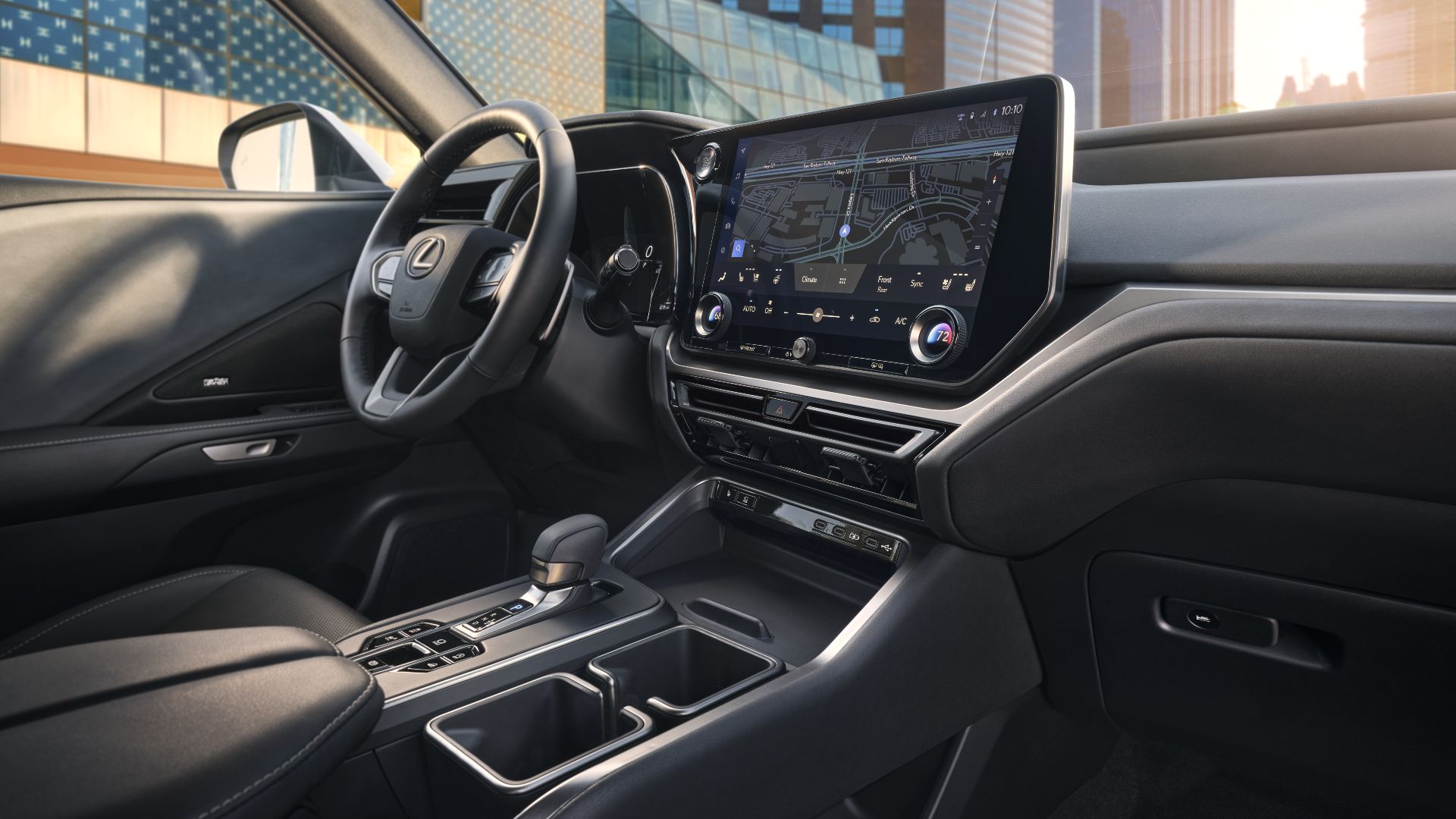 2024 Lexus TX center stack
The Lexus TX includes Lexus Safety System+ 3.0 as standard, this is a huge upgrade from the 2.0 predecessor which will provide drivers with additional safety assistance on the road. Some of these new systems include;
Pre-Collision System with Pedestrian Detection
Dynamic Radar Cruise Control
Lane Tracing and Lane Departure Steering Assist
Road Sign Assistance
2
Built In The U.S.A.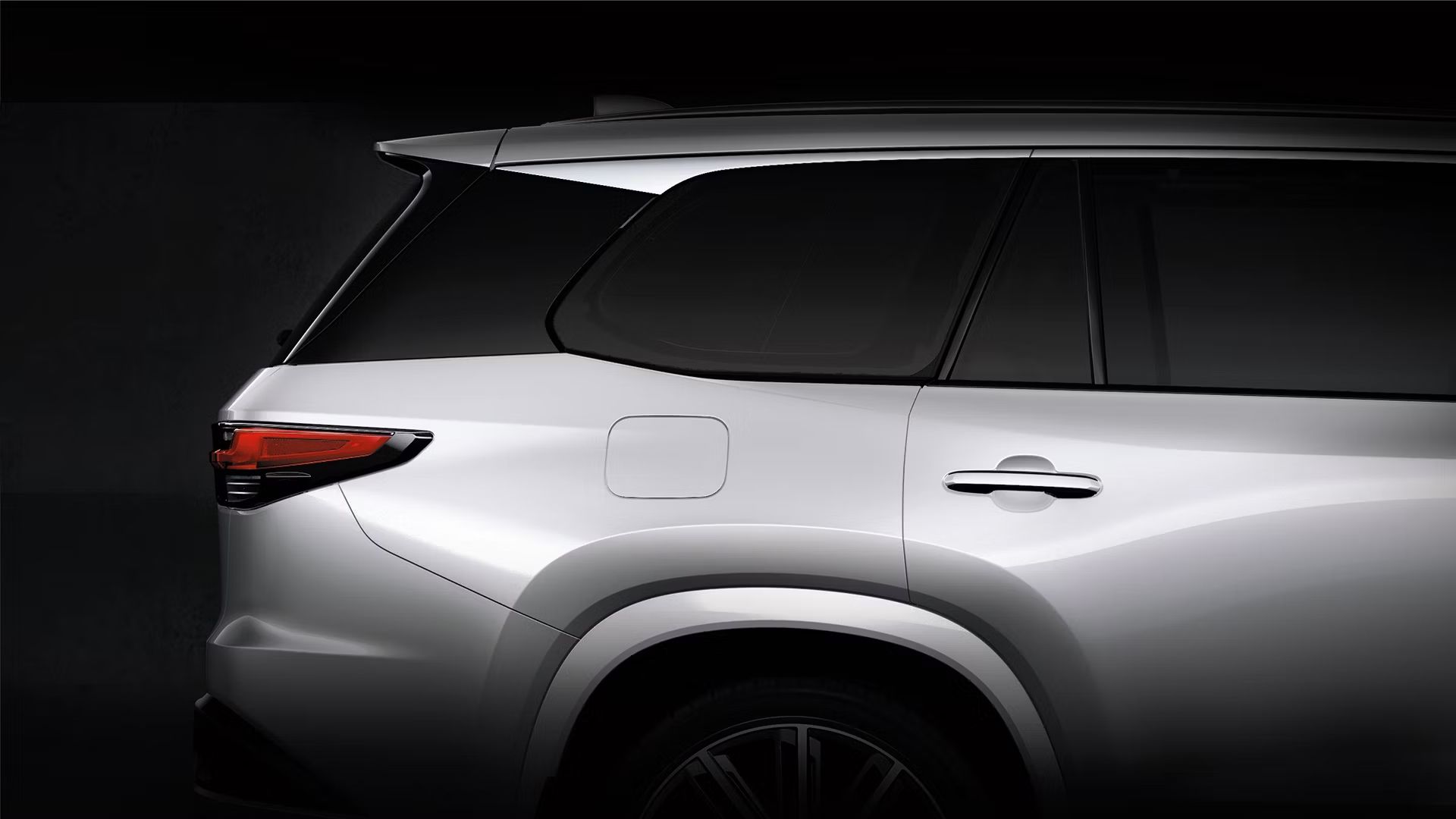 A teaser shot of the upcoming Lexus TX
The Lexus TX is being produced in the U.S. The production of this vehicle will be located in Princeton, Indiana. Developed on the GA-K platform alongside other SUVs, such as the Toyota Grand Highlander. This also marks the first plug-in hybrid vehicle being developed in the U.S. by Lexus.
Although it is being developed alongside the Toyota Grand Highlander, the luxury is aimed at well beyond that of the Grand Highlander, along with better performance. The GA-K platform is all new and aims to cater to the issue of little space in the rear seats, clearly seen on the LX model.
RELATED: 2024 Mazda CX-90 Vs. 2023 Acura MDX: The Better Three-Row Midsize SUV?
1
The Lexus TX Is For Anyone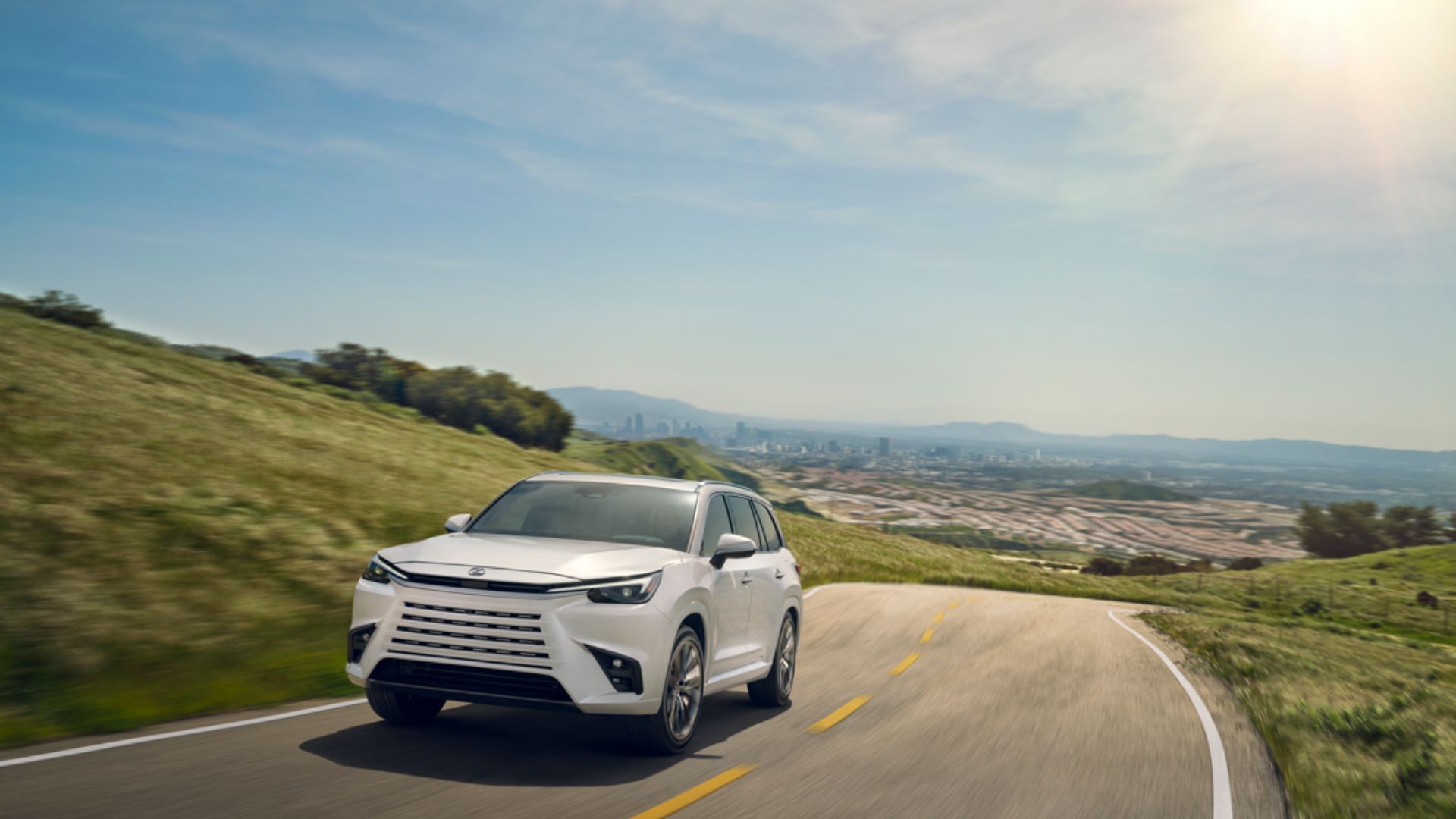 A front 3/4 action shot of 2024 Lexus TX
Whether you're looking for a comfortable family vehicle or a high-performance luxury crossover SUV, the Lexus TX has something to offer for everyone. One of the things that makes the Lexus TX so versatile is the range of optional extras available. From captain's chairs to a panoramic moonroof, there are plenty of ways to customize your Lexus TX to suit your needs and preferences.
In addition to optional extras, the Lexus TX also offers a range of customization options. With a variety of exterior and interior colors to choose from and the different options in trims, it really broaden the market for this vehicle. From having a plug-in hybrid option, this will be great for individuals who want an inexpensive vehicle for short commutes, to the traditional ICE models.
Google Ads