We all want our noggins to be safe when we are out on our motorcycles, and we are willing to spend a hefty amount on our helmets. After all, it is the most important piece of our riding gear. Fortunately, various government and private organizations care about our squishy bits just as much as we do, and many have come up with various regulations and testing programs. One of the most popular of them is ECE 22.05.
Google Ads
But ECE 22.05 is old news now. It's two decades old, and bikes have changed drastically. The bikes are now faster, the risks are newer (drivers didn't use fax machines while driving back then), and recent studies have our understanding of impacts on our brains. And ECE has responded by updating to ECE 22.06. Don't let the slight decimal difference bother you; ECE 22.06 brings many changes to make your lid safer than ever.
Related: Essential Beginner Riding Gear (And Some Essential Gear If You Want To Travel)
10
Say Hello To ECE 22.06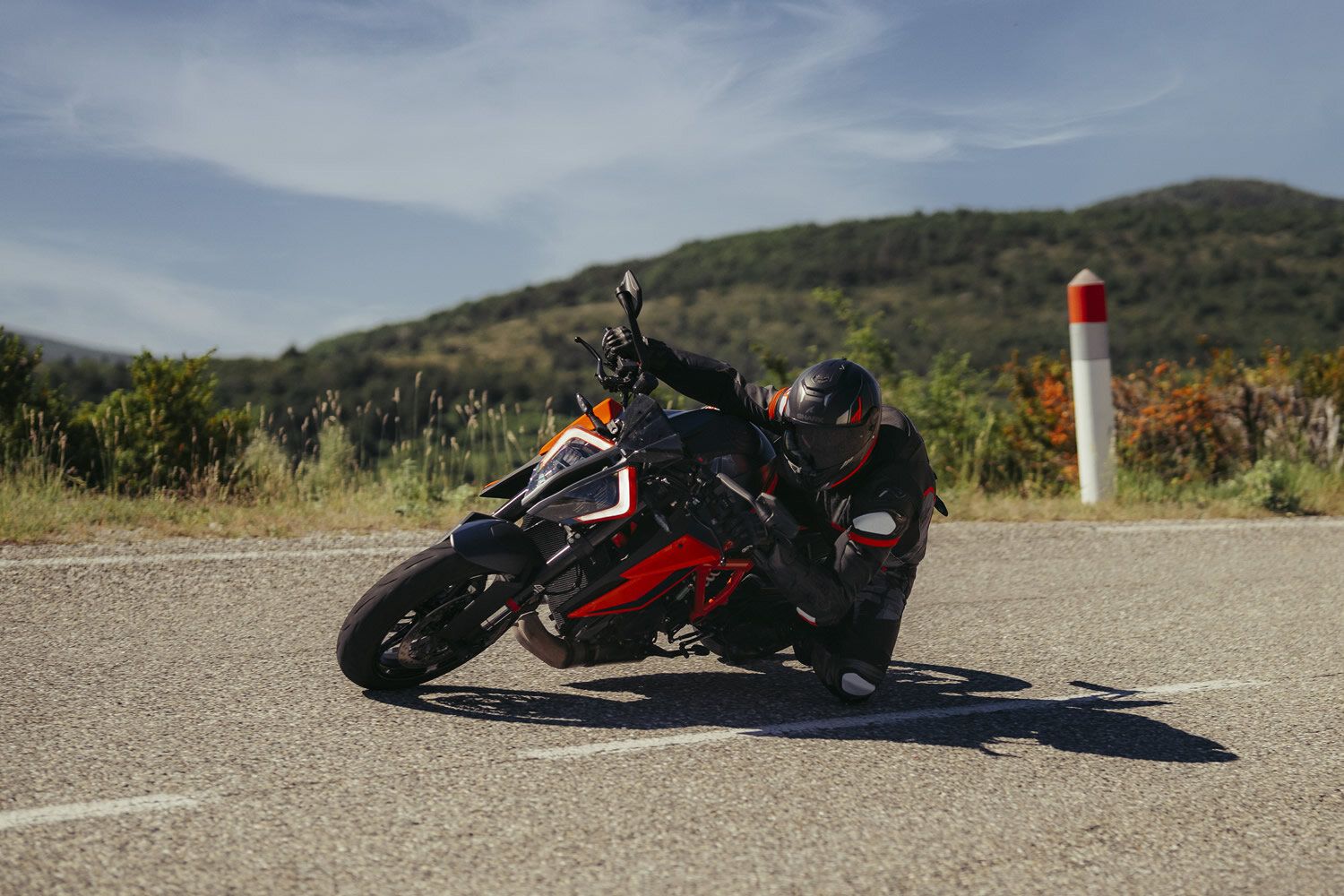 A biker cornering on a KTM Super Duke while wearing a Shark Spartan RS helmet
Google Ads
Let's go to the other side of the ocean, Europe, where any helmet sold in a store must have an ECE stamp of approval. ECE stands for the UN Economic Commission for Europe, which sets the regulations for motorcycle helmet safety. For the past two decades, this administration tested helmets under ECE 22.05 homologation, adopted by over 50 countries globally. But as you will soon learn, 22.05 is outdated, and ECE 22.06 is the updated version of the regulation that is more comprehensive and stringent. By January 2024, every manufacturer must get their helmets ECE 22.06 certified to sell them in Europe.
9
ECE 22.06 is Way Better Than ECE 22.05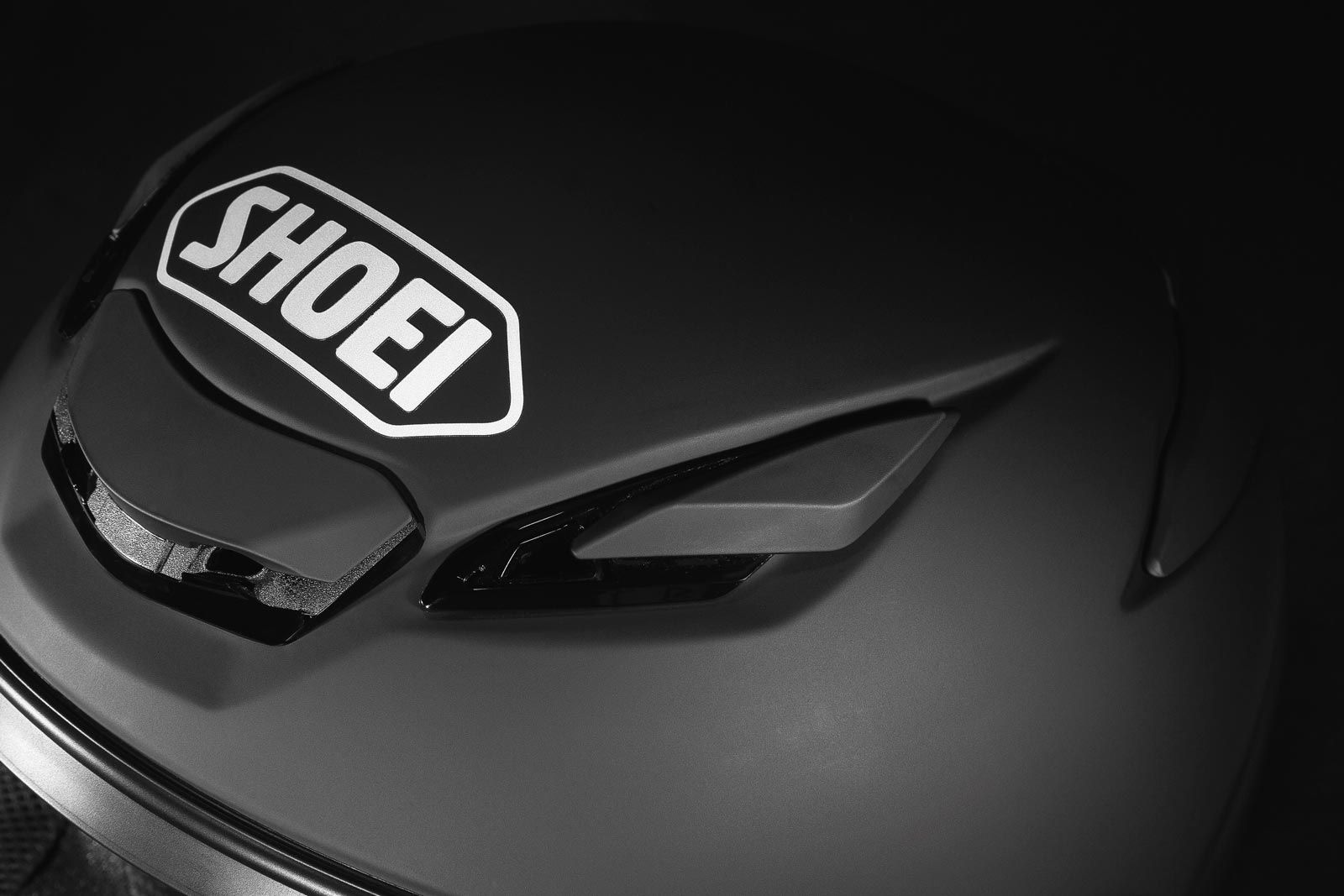 A closeup shot of the Shoei NXR2, an ECE 22.06 certified helmet, in matte black color
ECE 22.05 was already one of the most reliable and versatile helmet certifications for consumer-grade helmets, but this certification was based on a study conducted in 1996. Essentially, ECE 22.05 tests included the following:
Impact test from 7.5 meters at 7.5 m/s velocity on a flat anvil
Abrasion resistance test against fast, rough surfaces
Deformation test under a weight of 143.3 pounds
Chin strap strength test with a load of up to 672 pounds
Strength and impact tests for the face shield (without penetration test)
Of course, this is an oversimplification, but this is the gist of it. But ECE 22.06 will be way more comprehensive than this, thanks to new studies that show other types of impact can also cause significant injuries. The tests now include harder and softer blows, a more extensive range of impact points, and angled and direct blows. With ECE 22.06, the idea is to ensure the helmet is safe in a broader range of scenarios.
8
ECE 22.06 vs The Rest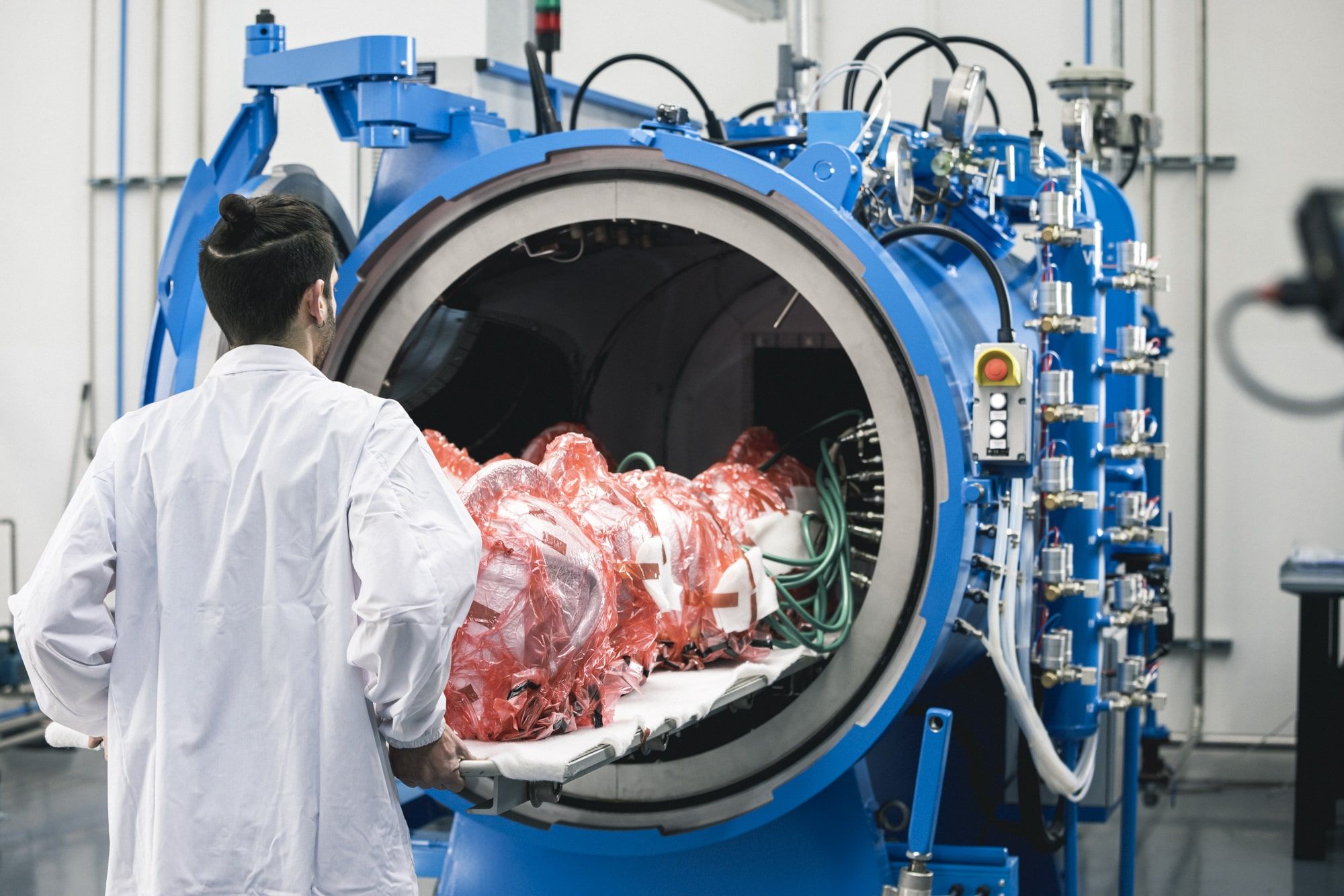 A technician loading a batch of ECE 22.06 certified Schuberth C5 Carbon in a machine 
ECE 22.06 is a European certification, but it isn't the only one. Visit your nearest motorcycle accessories store, and you'll see a variety of certifications from across the world. Here is a TLDR version of the most popular helmet certifications in the world:
Considering these helmet certifications, ECE 22.06 is the clear winner. ECE 22.06 tests helmets for everyday use, isn't as niche as SNELL or SHARP and does not work on an honor system like DOT or ISI. ECE 22.06 is what every other certification should aim to be.
Related: 10 Coolest Retro Motorcycle Helmets
7
ECE 22.06 Tests For Impact At Different Speeds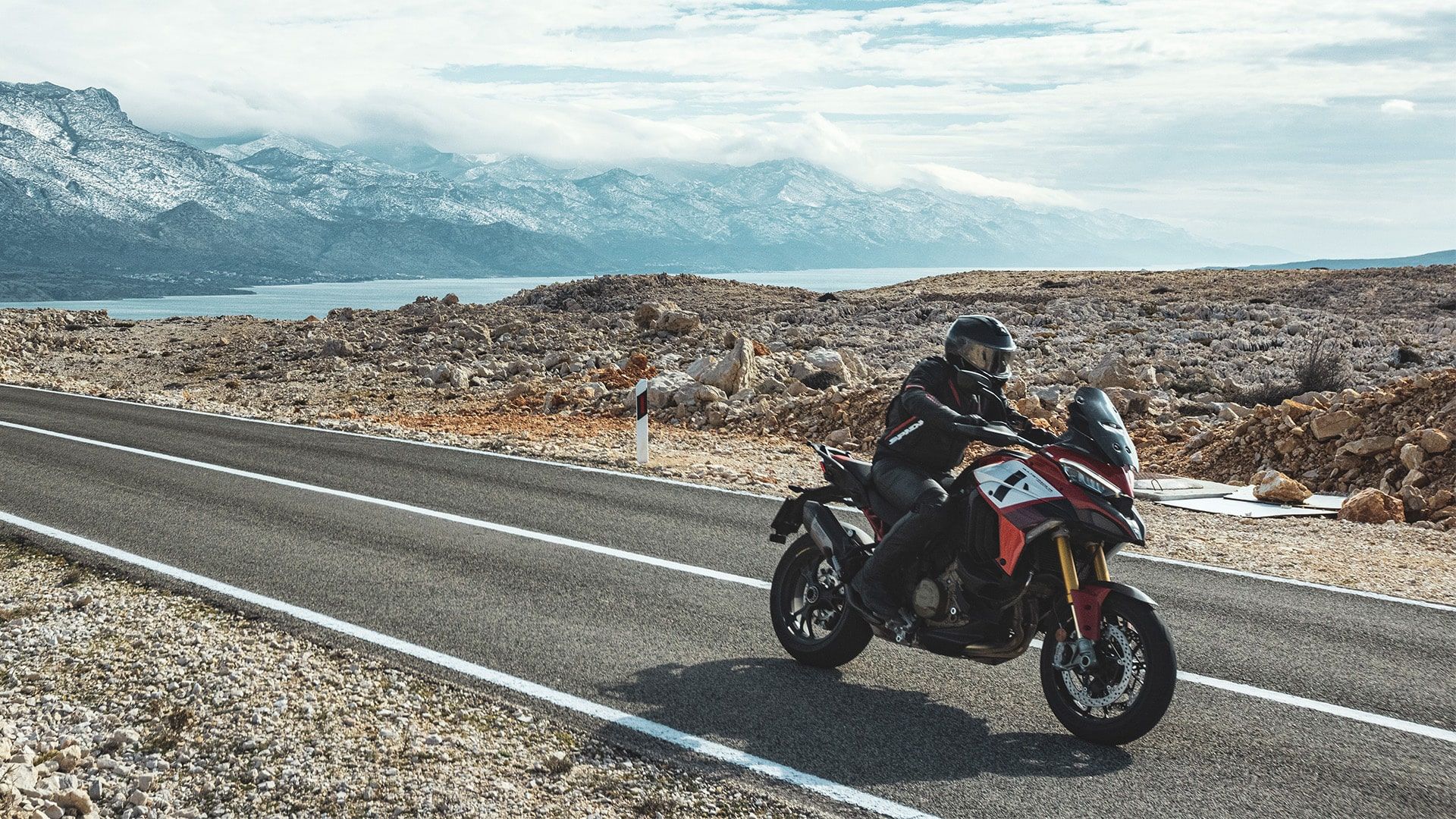 An action shot of a biker wearing the Schuberth C5 Carbon and riding a Ducati Multistrada V4 on a mountain road
The primary thing ECE 22.06 tests for is impact resistance, and now, the helmets will be tested for both low- and high-energy impacts. If the helmets are tested against high-energy impacts, the shell may not withstand low-energy impacts and vice versa. Yes, physics is weird.
The new impact tests are carried out from a height of 5.5 meters and 8.5 meters, and as for the speed, the helmets are tested at 7.5 m/s for general impacts, 6 m/s for low-energy impacts, and 8.2 m/s for high-energy impacts. Plus, ECE 22.06 identifies 12 impact points on the helmet, and the unit must be tested for at least three of them during the test. This is not new; SHARP already does this, but when did you last see a SHARP-rated helmet?
6
Testing For Rotational Impacts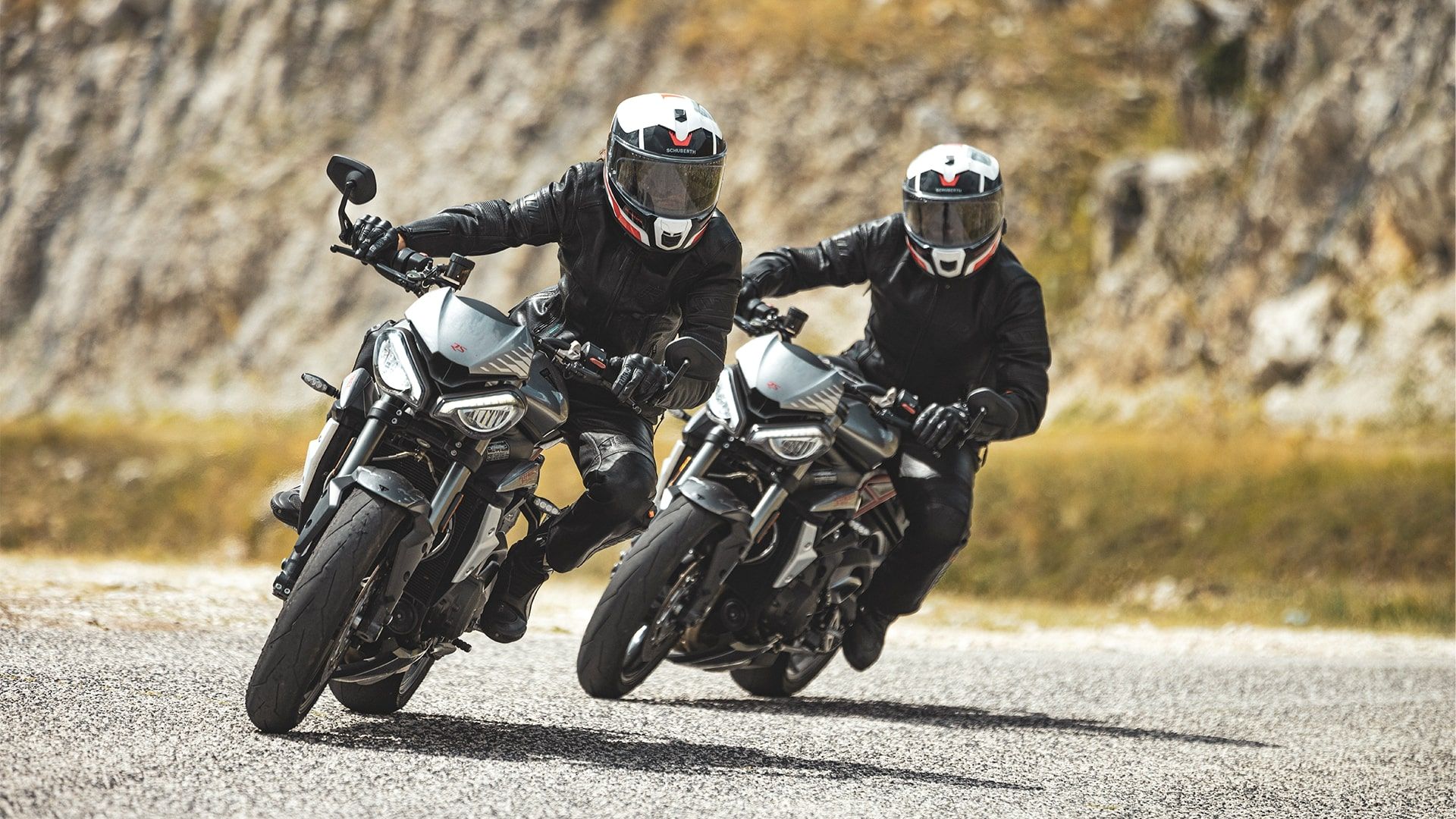 Two bikers riding Triumph Street Triple on a mountain road while wearing Schuberth S3 helmets
ECE 22.05 used to test helmets against a flat anvil, but that's not enough; recent studies show that your nugget can suffer significant damage even if it hits something at an angle. Remember, brains are squishy. So, ECE 22.06 now tests for impacts against angled anvils to measure rotational forces acting on the head during an accident. Thanks to this, newer ECE 22.06 helmets are a smidge rounder since this shape deflects rotational forces better than hard angles.
5
Helmet Accessories Need To Pass ECE 22.06 Testing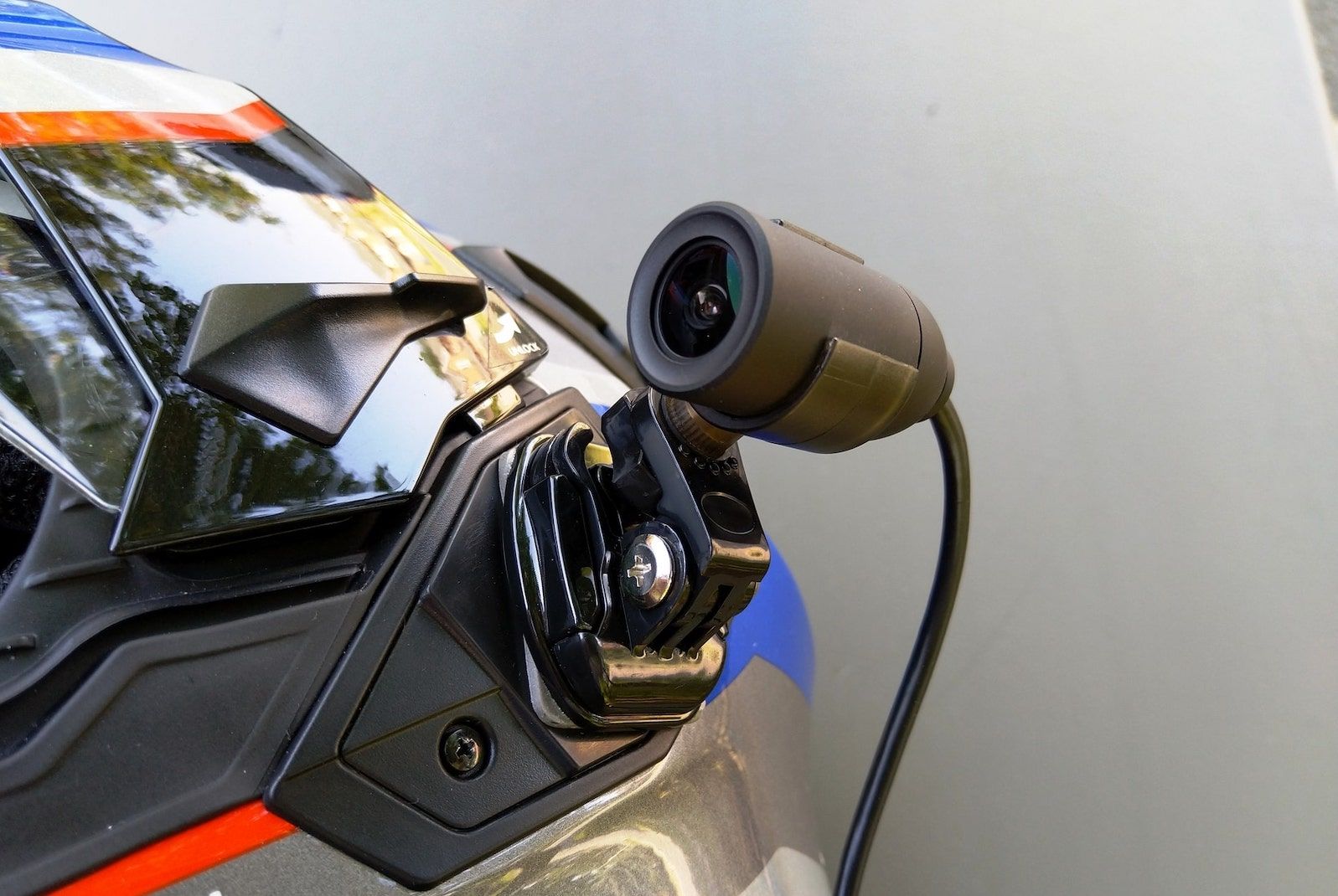 A close-up shot of an action camera attached on a helmet to record ride videos
ECE 22.06 is ruthless; it doesn't spare helmet accessories, either. If a helmet comes with accessories from the factory, like a sun visor, Bluetooth systems, or internal sun visors, these accessories also need to pass various kinds of testing. Here are a couple of examples:
Visors undergo shatter and penetration resistance.
Bluetooth systems and other add-on projections must ensure they don't compromise the helmet's structural integrity; every helmet attachment must be pre-approved by UN ECE, too.
Internal sun visors undergo much higher regulation and testing to ensure they don't compromise the shell's rigidity.
Each helmet ships with reflective stickers that improve visibility in the dark.
The helmet is tested with and without the accessory attached to the unit during the testing. This may seem overkill, but it's something that we can't complain about. There's a reason why many states have banned action cameras on helmets — they can catch onto something and snap the neck in case of a crash. Ouch.
4
Modular Helmets Are Now Safer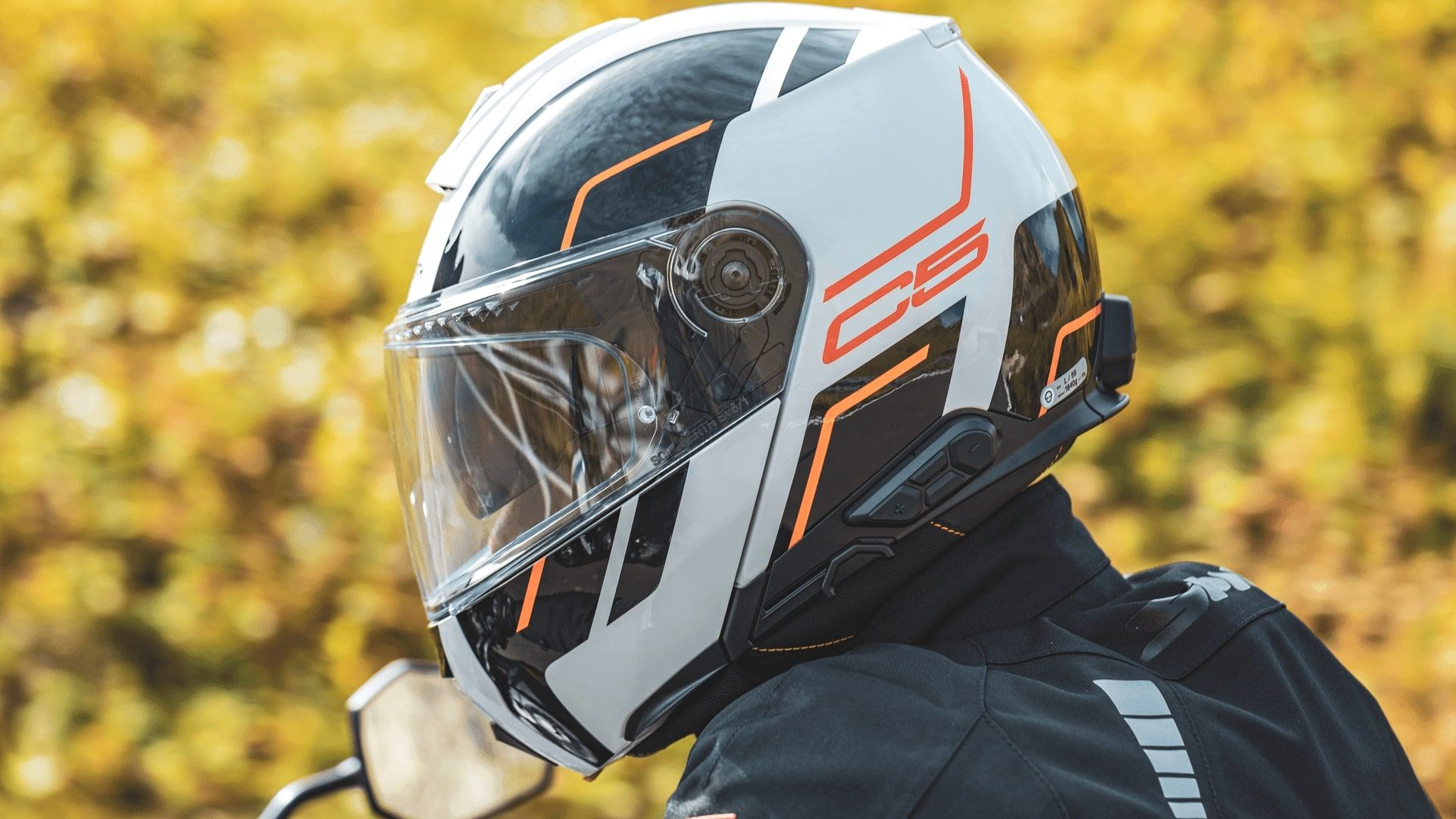 A profile shot of the ECE 22.06 certified Schuberth C5 modular helmet
Modular helmets are excellent, aren't they? Think again; modular helmets are versatile and comfortable but are usually less safe than full-face helmets. This is because, under ECE 22.05, modular helmets were only tested with the chin-bar lowered. Now, ECE 22.06 tests helmets with the chin bar in both lowered and raised positions. And each modular helmet features a marking stating whether its chin bar has passed the test. Finally, you can catch a breath while sitting duck in traffic without compromising your head's safety on the track with ECE 22.06 modular helmets!
3
ECE 22.06 Tests An Array Helmets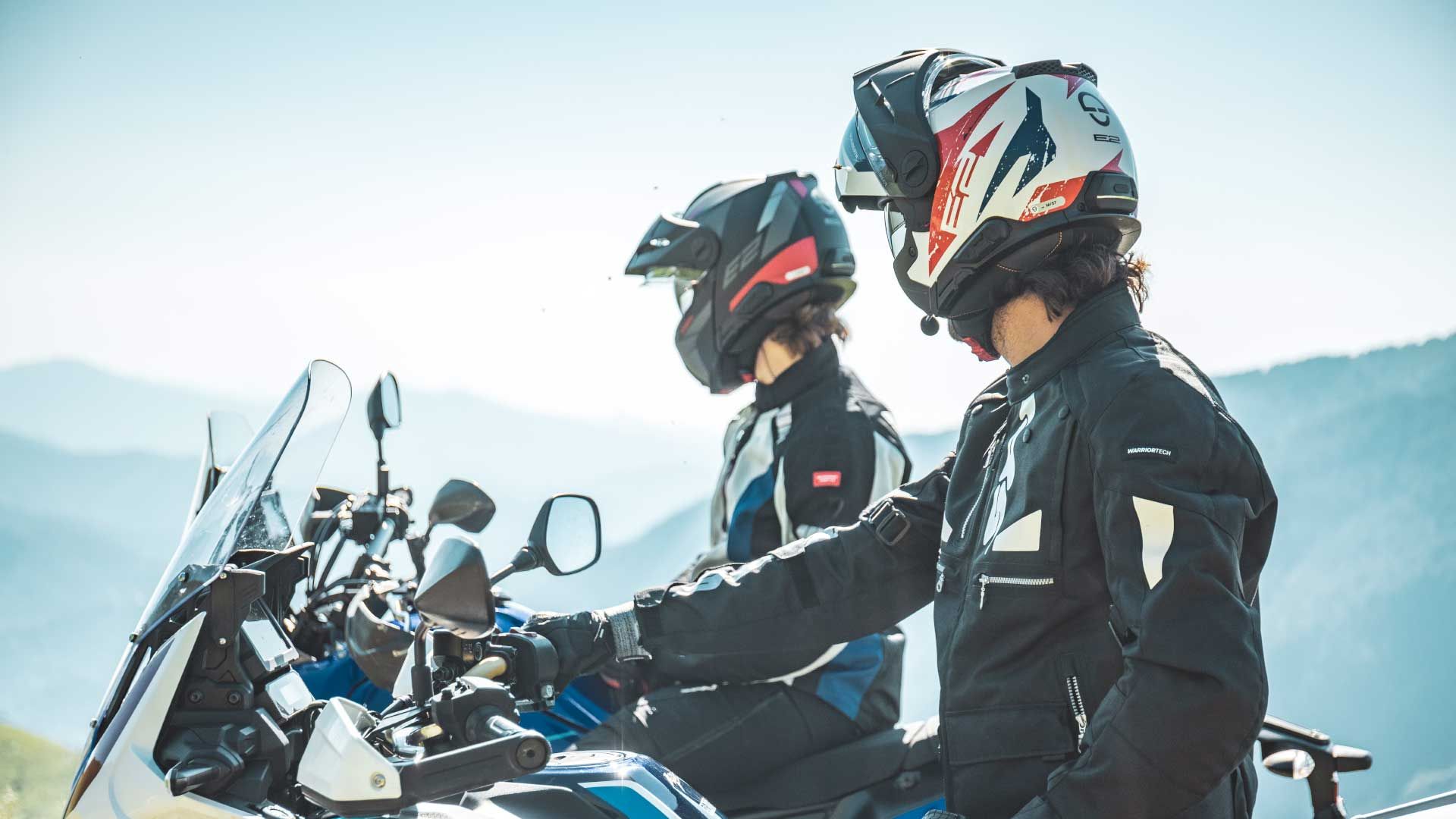 Two riders wearing the Schuberth E2 helmets admiring the view
ECE 22.05 was basic, and manufacturers only had to submit 50 units for testing. But testing is about to get expensive for them since ECE 22.06 breaks down testing into shell sizes, retention mechanisms, and other variations. For example, for helmets that come in single shell size, 55 units are tested, and for helmets that come in three shell sizes, 135 units are tested — the more variations of a single model, the more units are tested.
Related: MotoGP-spec Alpinestars Helmet Deserves Your Attention
2
This Is Making Helmets More Expensive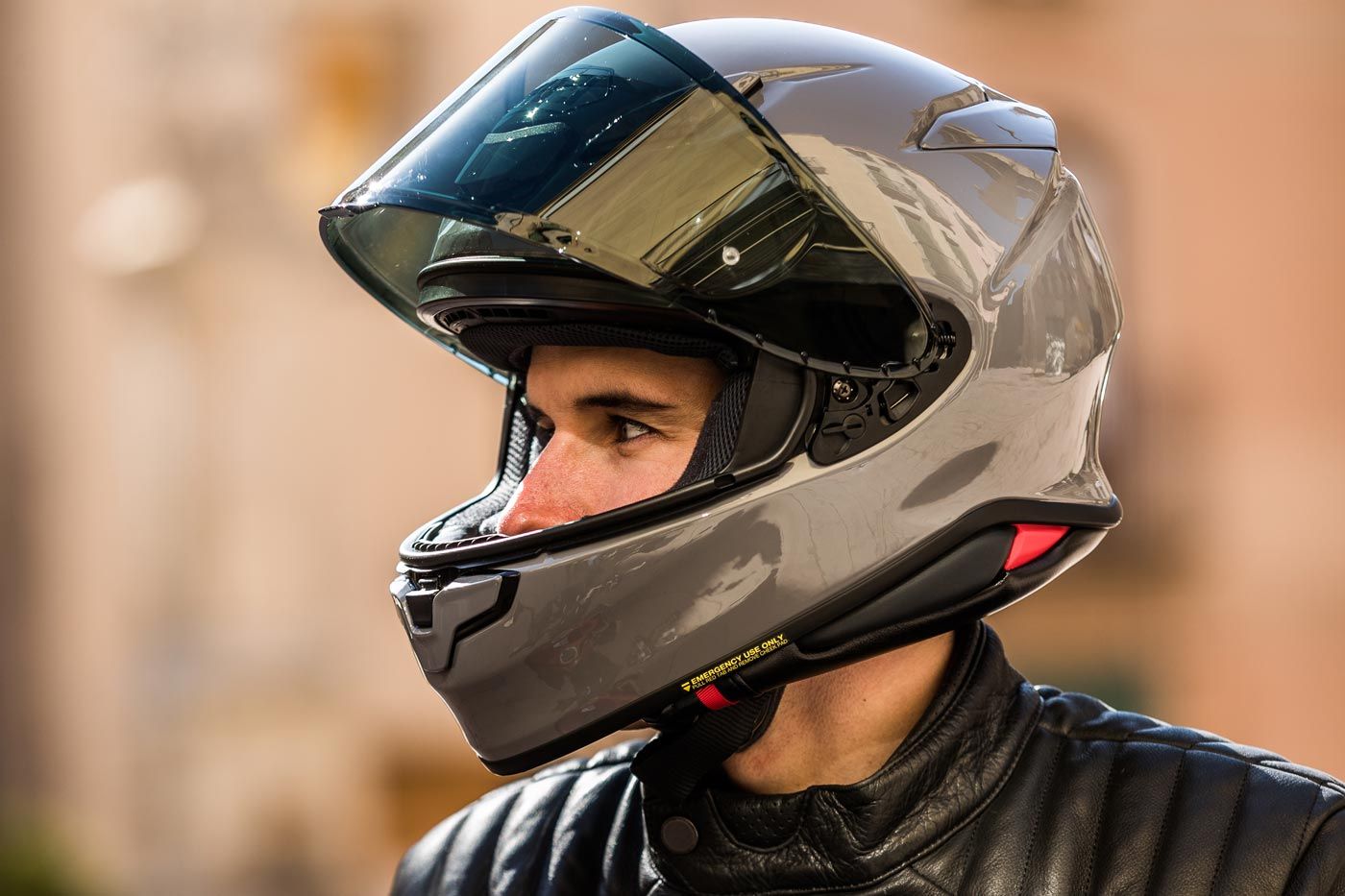 A portrait shot of a biker wearing the Shoei NXR2 in gray color
All brands that sell helmets in Europe are expected to adapt their lineup to ECE 22.06, which means more R&D, better materials, and more test units. This is making ECE 22.06 helmets more expensive than their ECE 22.05 counterparts. Yes, the price difference is marginal, but it is worth it, and give it a couple of years, and the prices will correct themselves. Paying a few dollars extra for better safety shouldn't be an issue, anyway!
1
An ECE 22.06 Helmet Should Be Your Next Choice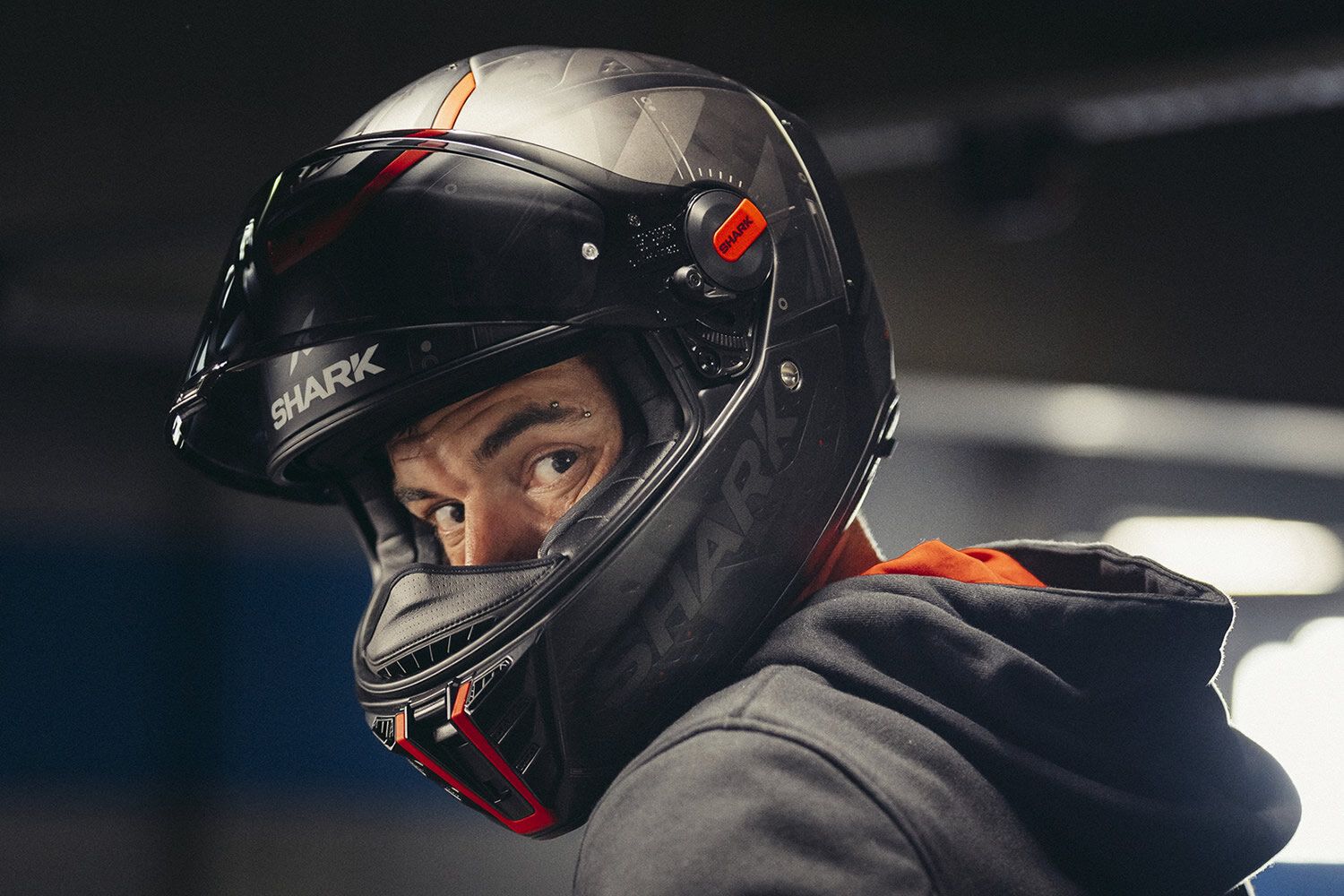 A close-up shot of a biker wearing the ECE 22.06 certified Shark Spartan RS helmet
Whether you live in the States or on the other side of the ocean, ECE 22.06-certified helmets are the best option right now. Fortunately, most ECE-certified helmets also sport a DOT sticker, so you shouldn't worry about legality. So, if you want a new helmet, we urge you to pick an ECE 22.06-certified helmet. Most manufacturers have started adopting this regulation, including the likes of AGV, Shoei, MT, LS2, Nolan, and Arai.
Some of the Best ECE 22.06 Helmets
Google Ads