America has its own way of personalizing things and cars are no different! American sports cars are and have always been hugely favored across the world. The impact of American sports and muscle cars inspires pop culture assimilation. Whether it is the iconic Mach I Ford Mustang from Gone in Sixty Seconds in 1974 or the sleek and cool Chevrolet Camaro from Transformers in 2007, we can see glimpses of iconic American vehicles across the silver screen.
Google Ads
Having to compete with the likes of technologically advanced Asian automakers and stylish automotive manufacturers from Europe, America couldn't afford to step off the gas pedal. The result? It became home to some of the most iconic sports cars ever! Needless to say, sports cars from across these countries radiate their own culture and traditions, marking a unique identity. That leaves us to wonder what about these mean machines scream AMERICAAAA!? Well, here are 10 facts that belong to American sports cars and them only!
Related: 10 Sedans That Can Outrun The C8 Corvette Any Day
1
Been In The Game Since Forever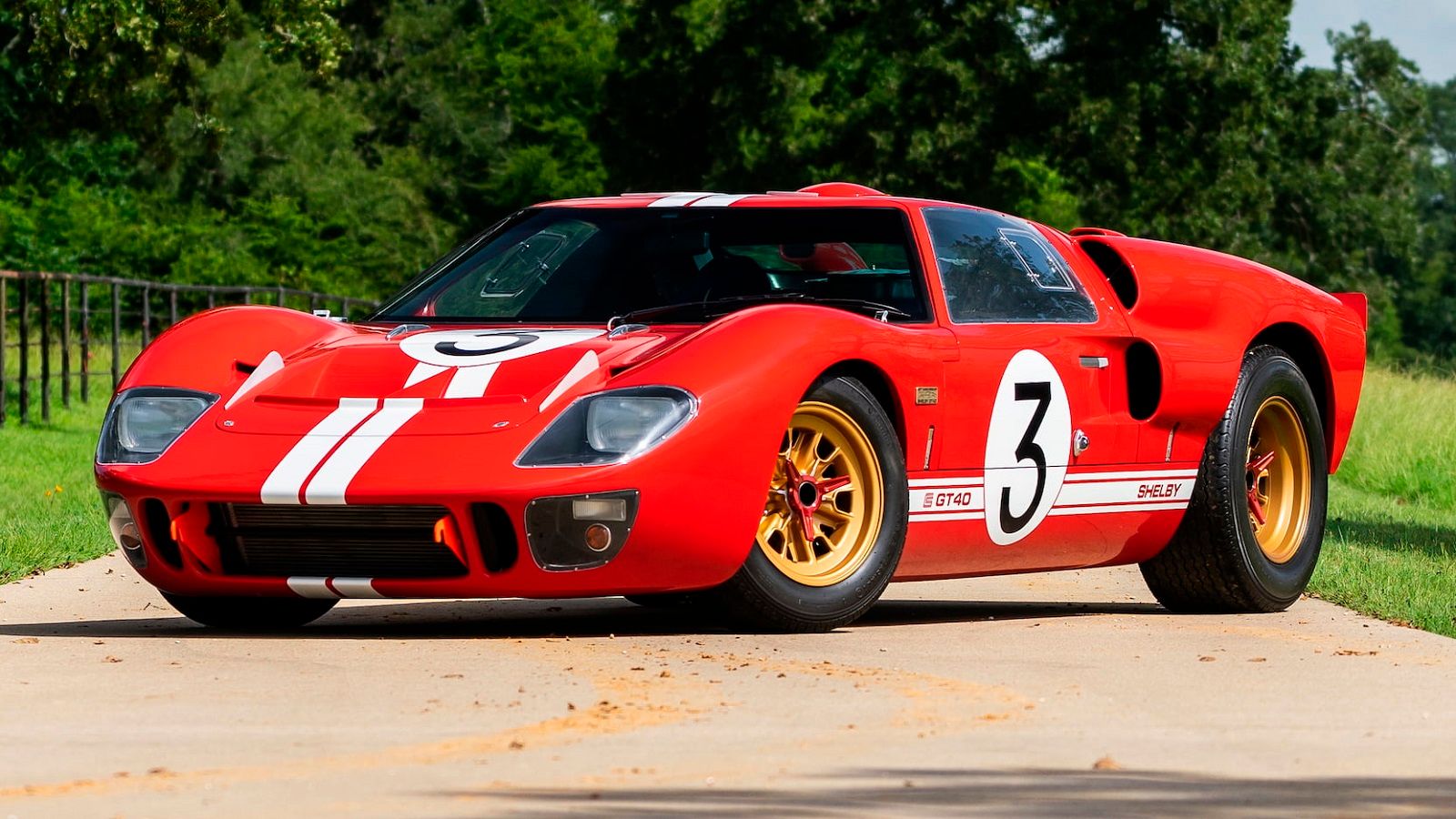 Side and front view of a 1966 Shelby GT40
In the 1950s and 1960s, American automakers like Chevrolet, Ford, and Dodge began producing cars that were designed for straight-line speed and power. This marked the beginning of something great. These vehicles quickly became icons of American culture and helped establish the country's dominance in automotive performance. Around the same time, the rise of sports car racing also played a significant role in shaping American sports car history.
Racing legends like Carroll Shelby and Dan Gurney helped bring international attention to American-made race cars like the Cobra and GT40. As technology advanced throughout the years, so did American sports cars. The introduction of modern supercars like the Ford GT and Chevy Corvette C8 has pushed boundaries even further with their cutting-edge design and engineering. The love affair between America and sports cars is growing only stronger.
Most Popular American Sports Car From Every Decade
DECADE

MODEL

Google Ads

1940s

Oldsmobile Rocket 88

1950s

Chevy Corvette

1960s

Shelby Cobra 427

1970s

Plymouth Superbird

1980s

Buick GNX

1990s

Dodge Viper GRS

2000s

Chevy Corvette ZR1

2010s

Dodge SRT Challenger Demon

2020s

Dodge Challenger Demon 170
2
Muscle Power Like No Other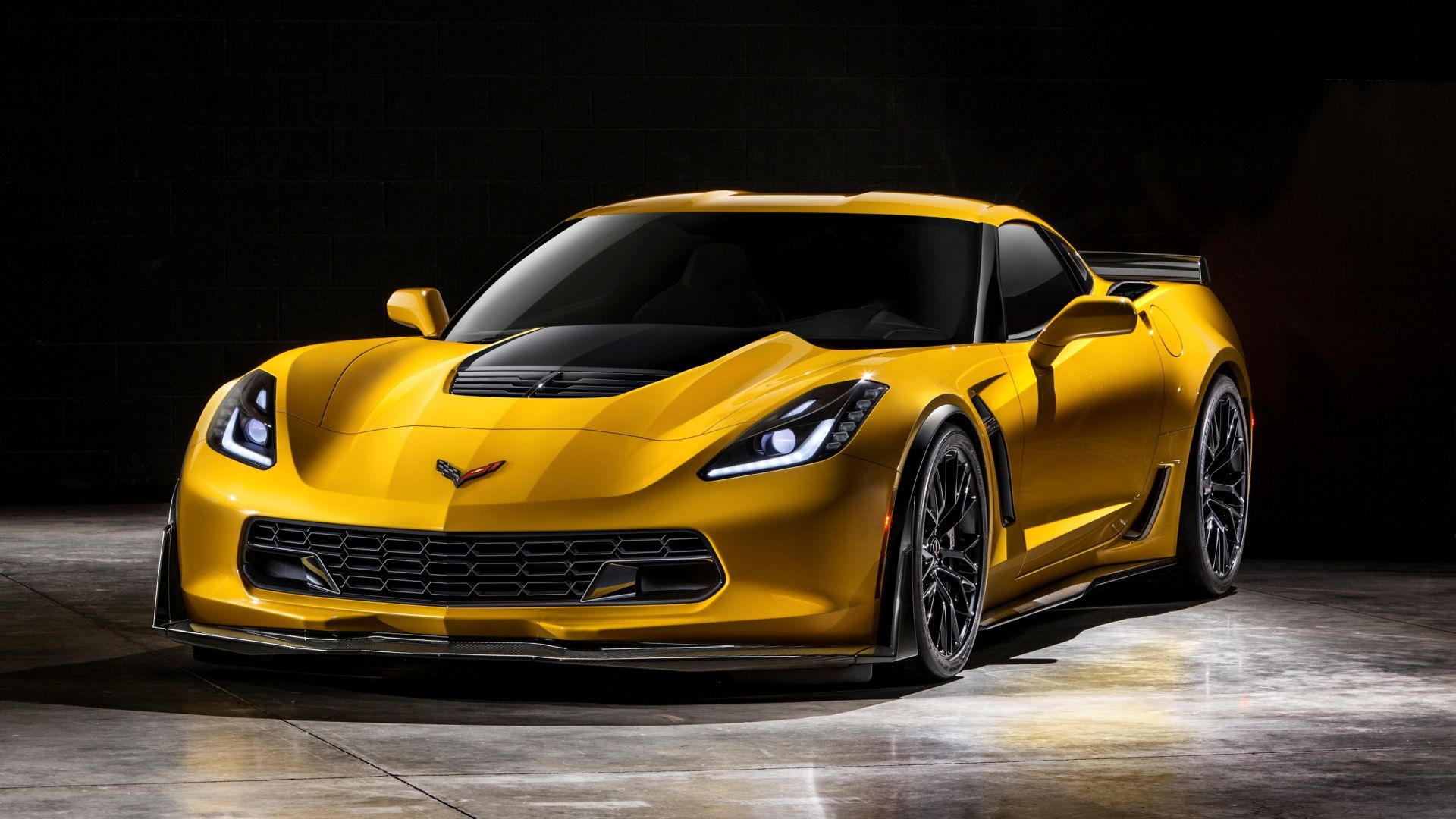 front 3/4 view of a yellow 2015 Chevrolet Corvette C7 Z06 in a studio
When talking about American sports cars, one of the things that come to mind is muscle power. These vehicles are known for their impressive engine capabilities and raw power that can leave anyone in awe. The term «muscle car» came into existence in the 1960s to refer to high-performance vehicles designed for drag racing. Typically featuring a V8 engine with large displacement and high horsepower, these cars provided unparalleled driving experiences. The Ford Mustang GT500 which boasts a supercharged 5.2-liter V-8 engine producing over 700 horsepower is a classic example.
This beast can go from 0 to 60 miles per hour in just over 3.6 seconds! However, muscle power isn't limited to just classic models like the Mustang or Camaro. Even modern American sports cars such as Dodge Challenger Hellcat or Chevrolet Corvette C7 Z06 are equipped with powerful engines capable of delivering breathtaking speeds. In short, power and performance are synonymous with American sports cars.
Noteworthy Powerful American Sports Cars
| | | | | |
| --- | --- | --- | --- | --- |
| CAR | ENGINE | HORSEPOWER | 0 to 60 | TOP SPEED |
| 1967 Shelby GT500 | 7.0 L V-8 | 355 HP | 6.5 seconds | 128 MPH |
| 1969 Chevrolet Camaro SS | 6.5 L V-8 | 325 HP | 6.8 seconds | 198 MPH |
| 1970 Plymouth Barracuda | Hemi V-8 | 425 HP | 5.8 seconds | 95 – 110 MPH |
| Dodge Charger SRT Hellcat | 6.2 L V-8 | 707 HP | 3.6 seconds | 196 MPH |
| Hennessey Venom F5 | 6.6 L Twin Turbo V-8 | 1817 HP | 2.5 seconds | 300 MPH |
| 2017 Chevrolet Camaro ZL1 | 6.2 L V-8 | 640 HP | 3.5 seconds | 198 MPH |
Related: The Fastest Sports Cars Under $60,000
3
Iconic Models And Timeless Classics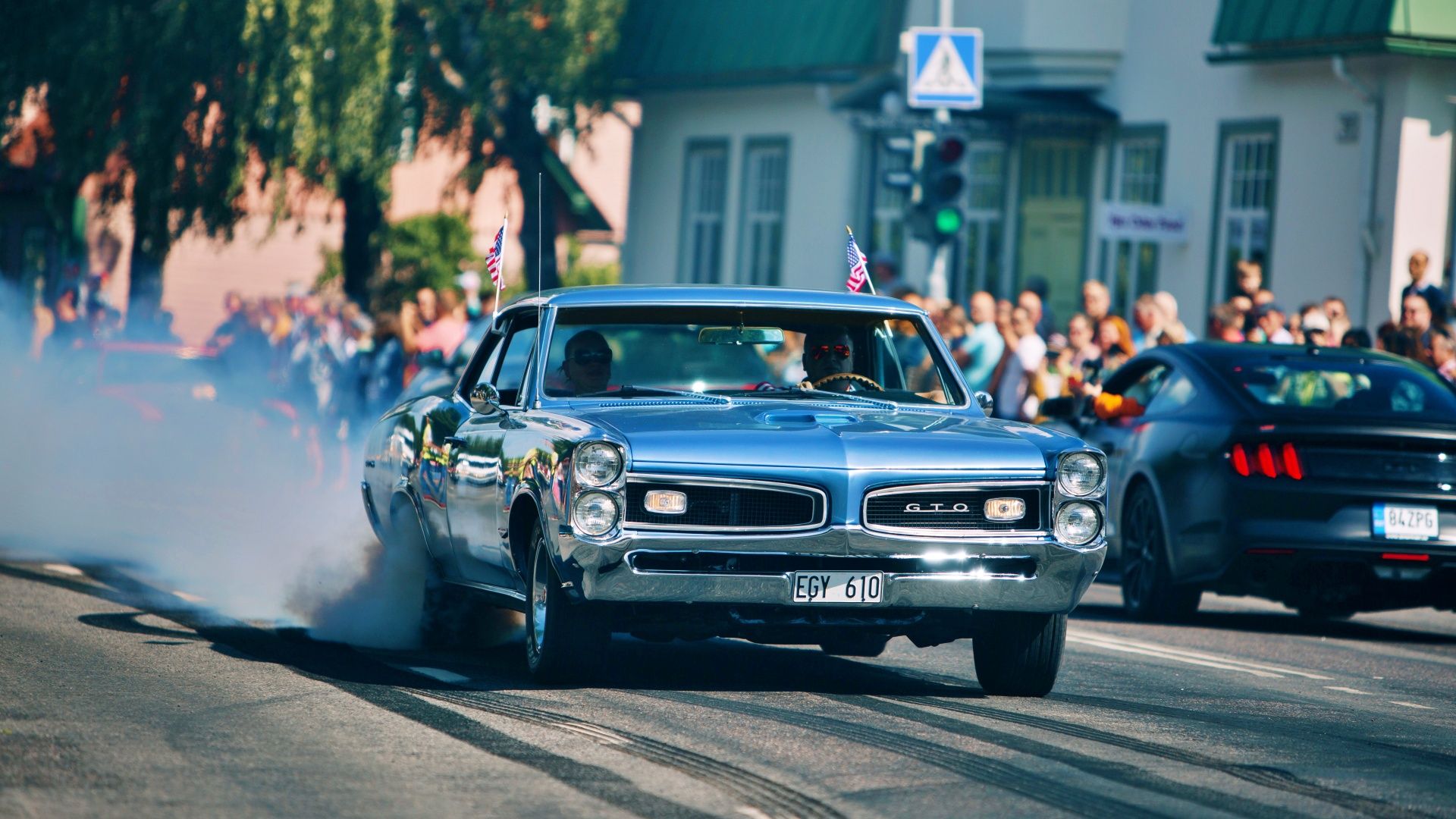 A shot of an old-school Pontiac GTO pulling a burn out on the street
The Italian and German automotive manufacturers are often lauded for their unique and iconic car models. Which made the Americans level up and manufacture vehicles at par or even above their overseas competitors. American sports cars do have a long and rich history of producing some of the most iconic models in automotive history. The Ford Mustang, which was first introduced in 1964 is a prime example. This car revolutionized the industry with its unique design that provided an exhilarating driving experience. The Mustang has gone through several generations since but remains a timeless classic.
Another noteworthy mention is the Chevrolet Corvette. First introduced in 1953, the Corvette has become synonymous with American super-performing cars due to its powerful engine and aggressive styling. Over the years, numerous variants of this classic have been produced that offer different levels of performance depending on the driver's needs. We can also add to the list the Dodge Viper and the Camaro SS. Check out some of the most popular timeless American sports cars.
1965 Ford Mustang Shelby GT350 — With a 289ci V8 engine that spews 270 HP, this mean machine is revered even today!
1968 Dodge Charger — 1968 Charger packs a 5.2 L V8 engine under its hood and delivers 375 horses.
1963 Pontiac GTO — The Pontiac GTO is another car ahead of its time. It has got a 389ci V8 engine that delivers 325 – 348 HP.
1963 Chevrolet Corvette Stingray — Arguably the most iconic car from the list, this car boasts a 327ci V8 with 250 HP worth of output.
1966 Ford GT40 — The 7.0 L V8 engine of the 1966 Ford GT40 delivers 463 HP. Even today this car remains a collector's item.
4
Offers Performance Variants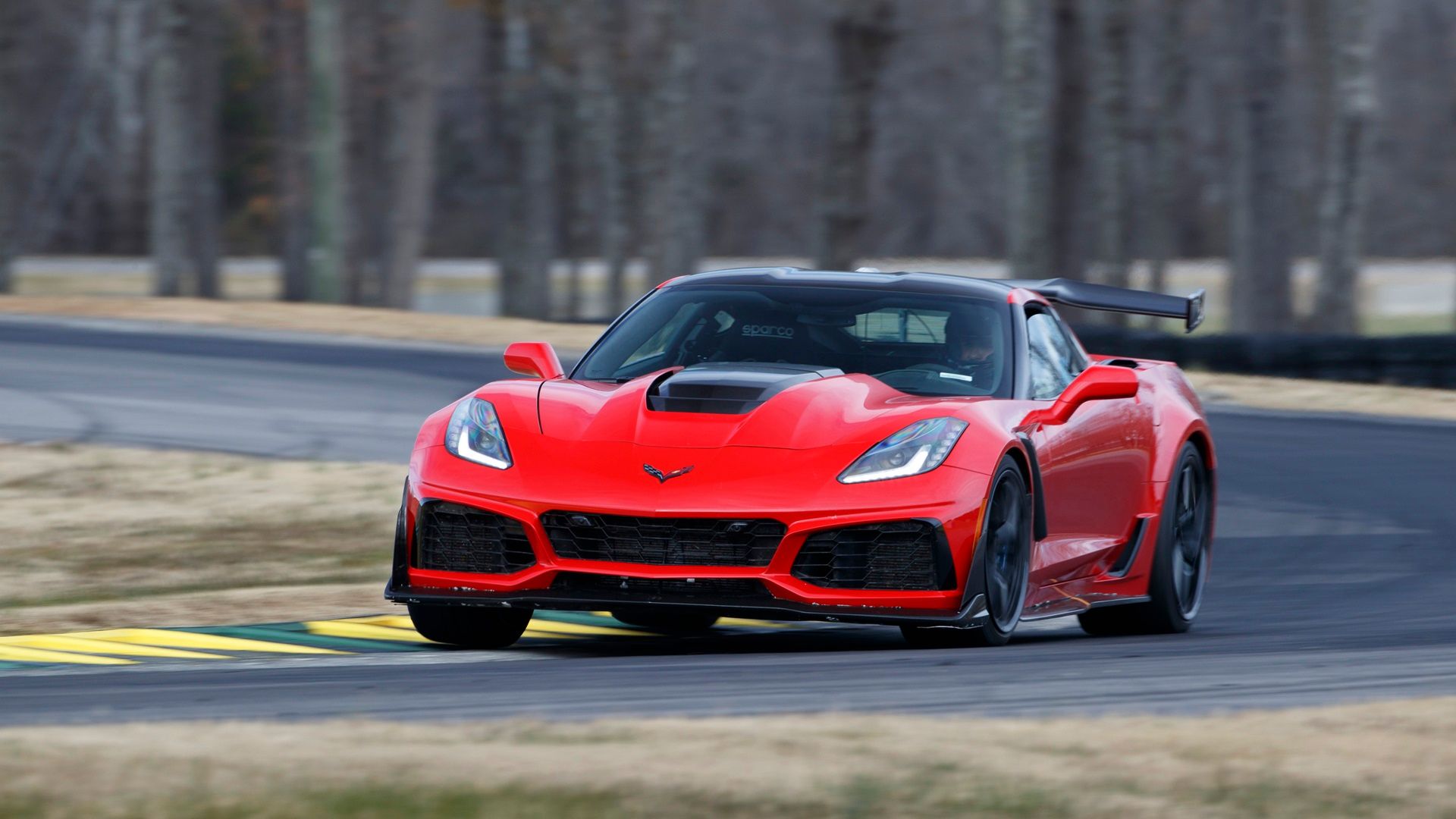 Sebring Orange C7 Corvette ZR1 at Virginia International Raceway
Numerous iconic American sports car models have had variants specifically designed for maximum performance on the road or track. The Chevrolet Corvette is one such car that has seen numerous high-performance variants over its long history. These include the Z06 and ZR1 models, which boast powerful engines and advanced suspension systems for improved handling. The Ford Mustang also offers several performance-oriented options, such as the Shelby GT350 and GT500. These models feature upgraded brakes, aerodynamics, and engine components to deliver blistering acceleration and top speeds.
The Dodge Challenger Hellcat takes things to the next level with its supercharged V8 engine that delivers over 700 horses. Performance variants are not limited to just these brands. The Cadillac CTS-V sedan features a supercharged V-8 capable of reaching 200 MPH while delivering luxury-level comfort and style. In short, American sports cars offer some of the most exciting performance variants available in the automotive world today.
Related: 2026 Toyota Supra: Everything We Know So Far
5
Convertible Options To Make It More «American»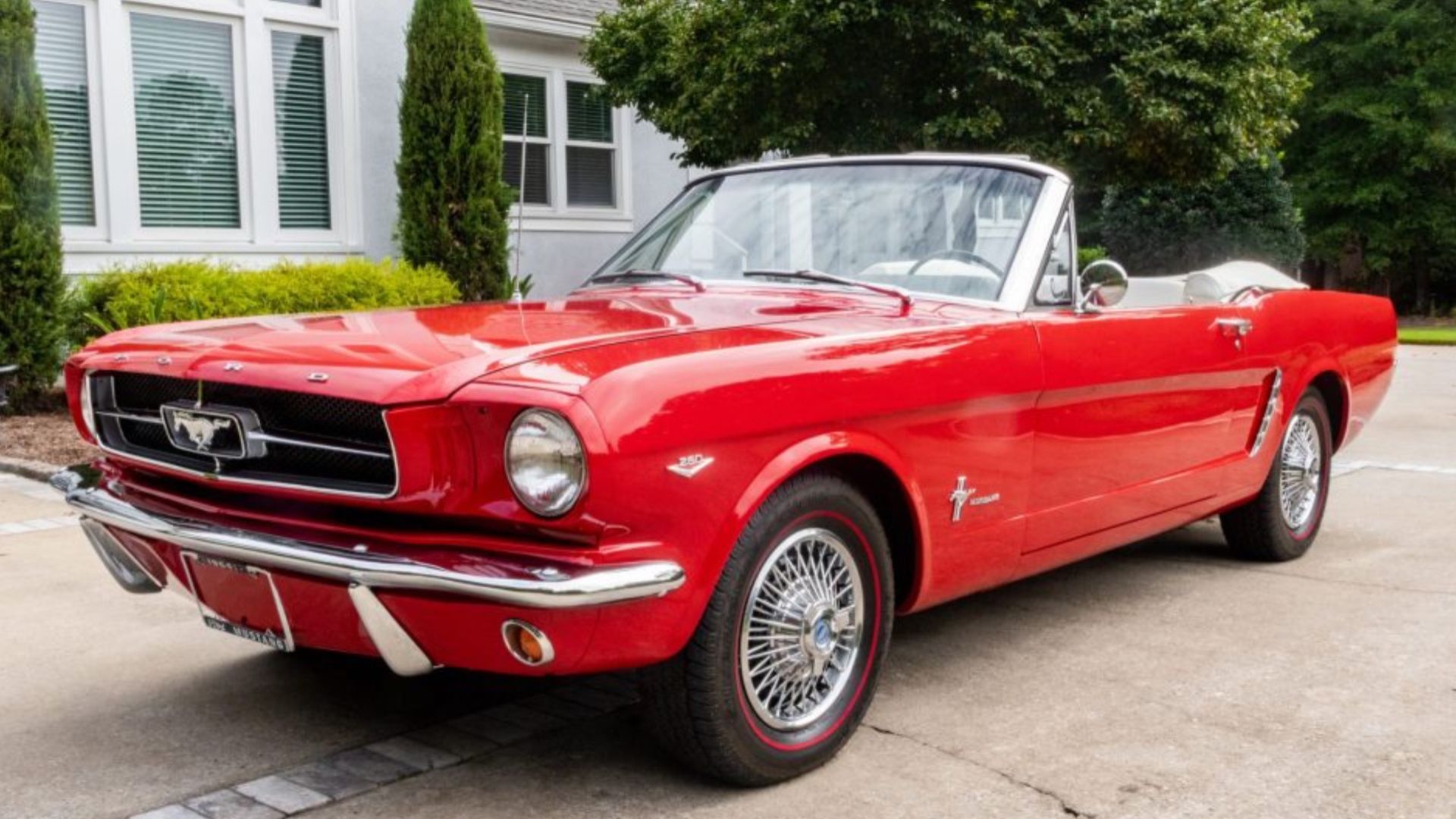 Red 1964 Ford Mustang convertible
As we discussed, American sports cars are known for their sleek designs and powerful engines but no factor comes as close as the convertible option when you talk about the «American touch». There's nothing quite like cruising down the highway with the wind in your hair and sun on your skin. Many popular American sports car models, such as the Chevrolet Corvette and Ford Mustang, offer convertible options. Though the engineering adds to the cost, convertible tops not only add to the overall aesthetic of an American sports car but also provide drivers with an exhilarating driving experience. Scaling long roads with an open sky above at thrilling speeds is surely an American way of driving!
6
Modern Technologies To Compete With The Asian Competitors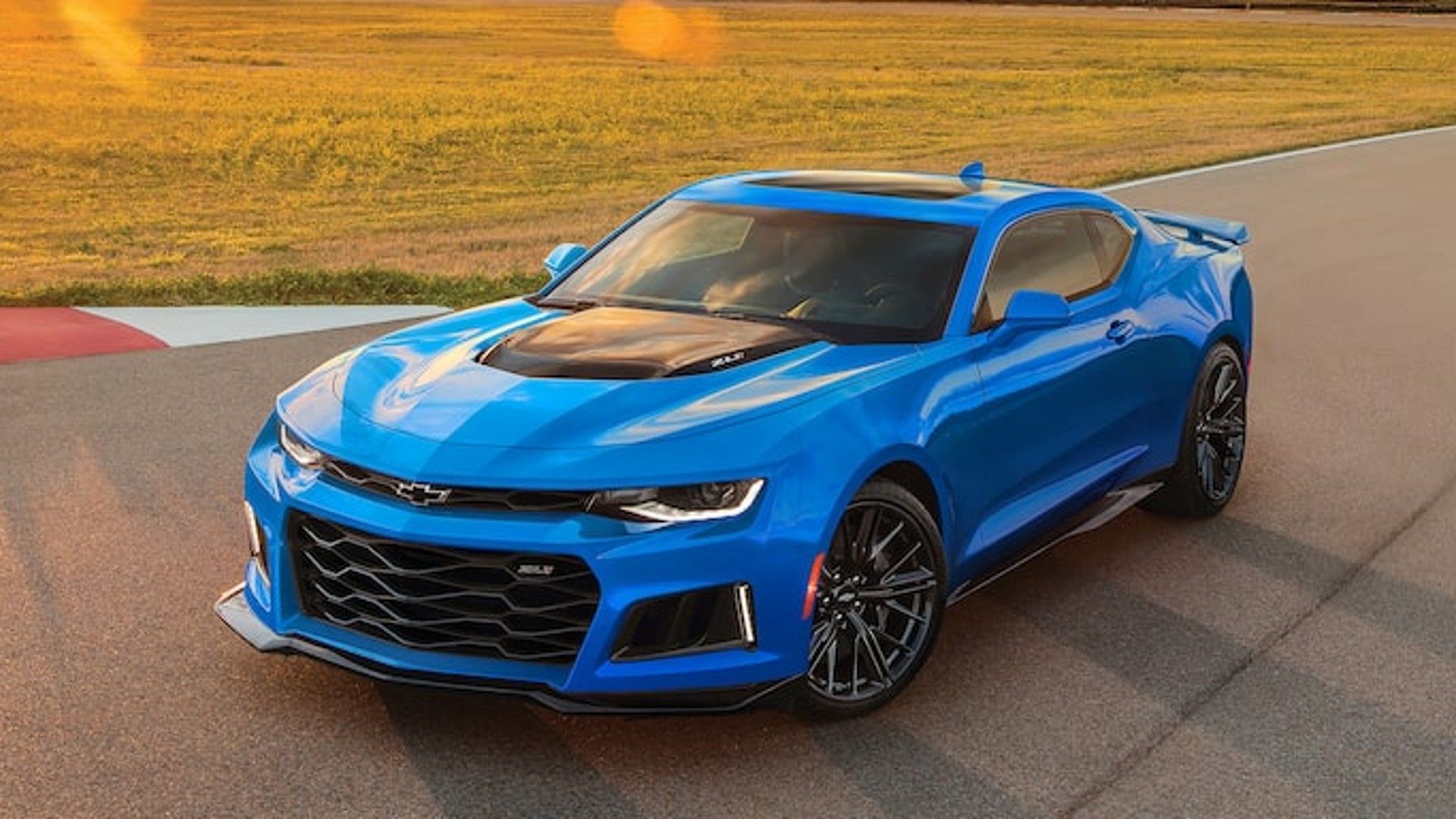 Shot from above of a blue 2022 Chevrolet Camaro ZL1
Japanese and Korean automobile manufacturers are often revered for their technologically advanced sports cars. However, the American sports car industry is no less. Having always been at the forefront of innovation and technology, American carmakers in recent years have evolved to meet the demands of consumers who are looking for more than just horsepower and speed. Modern American sports cars got no dearth of advanced driver assistance features. Lane departure warning, adaptive cruise control, blind-spot monitoring, and automated emergency braking are innate in nearly every American car.
Another notable technological advancement in modern American sports cars is engine efficiency. Thanks to stern fuel economy regulations imposed by authorities worldwide, manufacturers have developed engines that can deliver impressive power output without sacrificing fuel efficiency.
Related: The Fastest Muscle Cars Of The 1980s
7
Deep-Rooted Customization Culture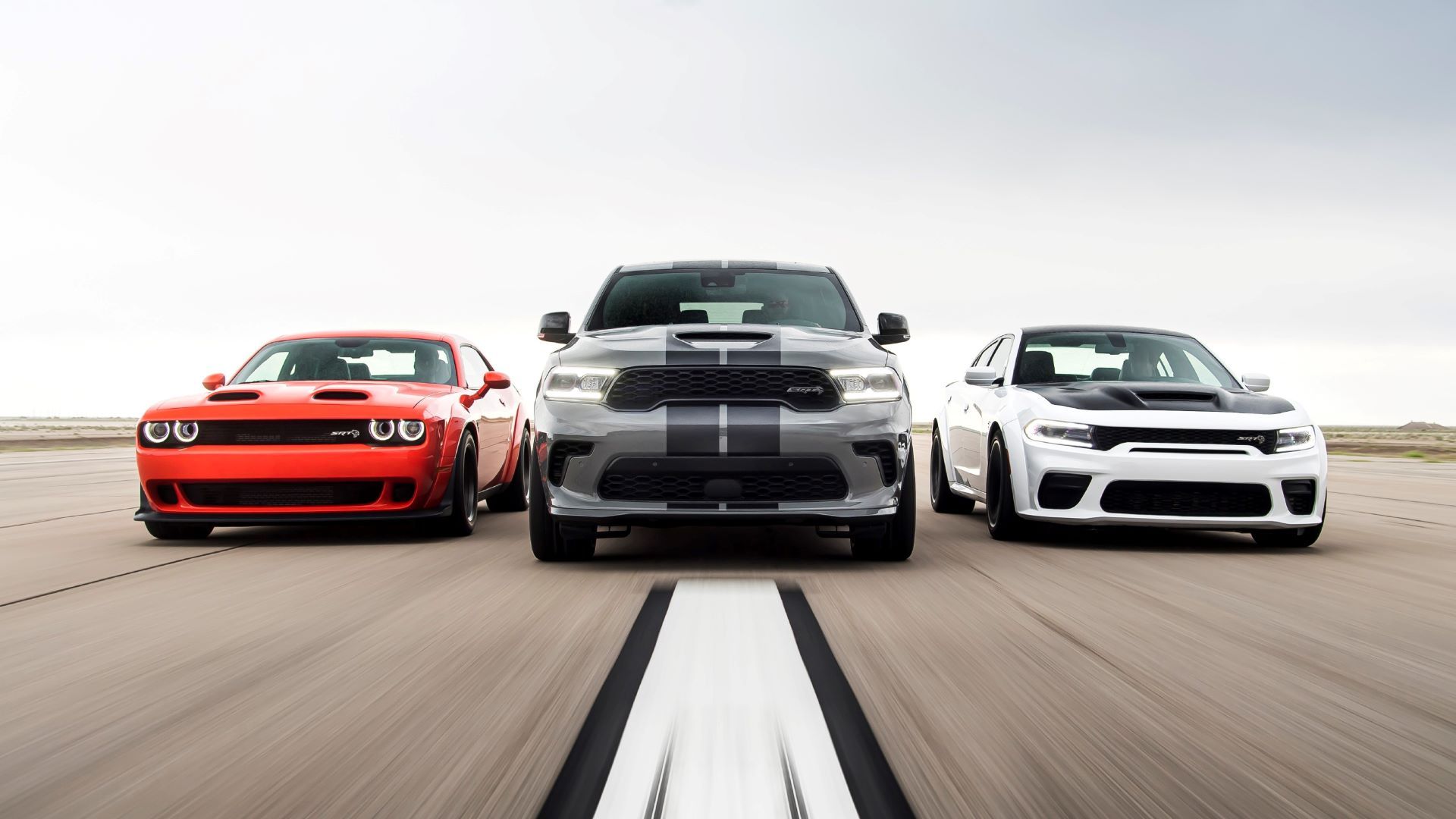 Wide shot of the 2021 Dodge Durango SRT Hellcat, 2021 Dodge Challenger, and 2021 Dodge Charger SRT Hellcat
From performance upgrades to aesthetic modifications, the love for customization in the American sports car culture is unmatched. Many American car manufacturers offer their own line of accessories and customization options for their vehicles. Nevertheless, the true customization culture lies in independent shops and garages that specialize in modifying cars from top to bottom. These customizations range from simple cosmetic enhancements such as new rims or body kits, all the way up to engine swaps and turbocharger installations.
One popular trend in American sports car customization is resto modding – restoring classic muscle cars while incorporating modern technology into the build. This results in vehicles that maintain their vintage looks but perform like modern-day machines. Whether it's simply adding a spoiler or dropping an LS motor into an old Camaro, each owner has something unique they bring to their ride making them truly one-of-a-kind on the road.
8
Track Capabilities For More Race Feel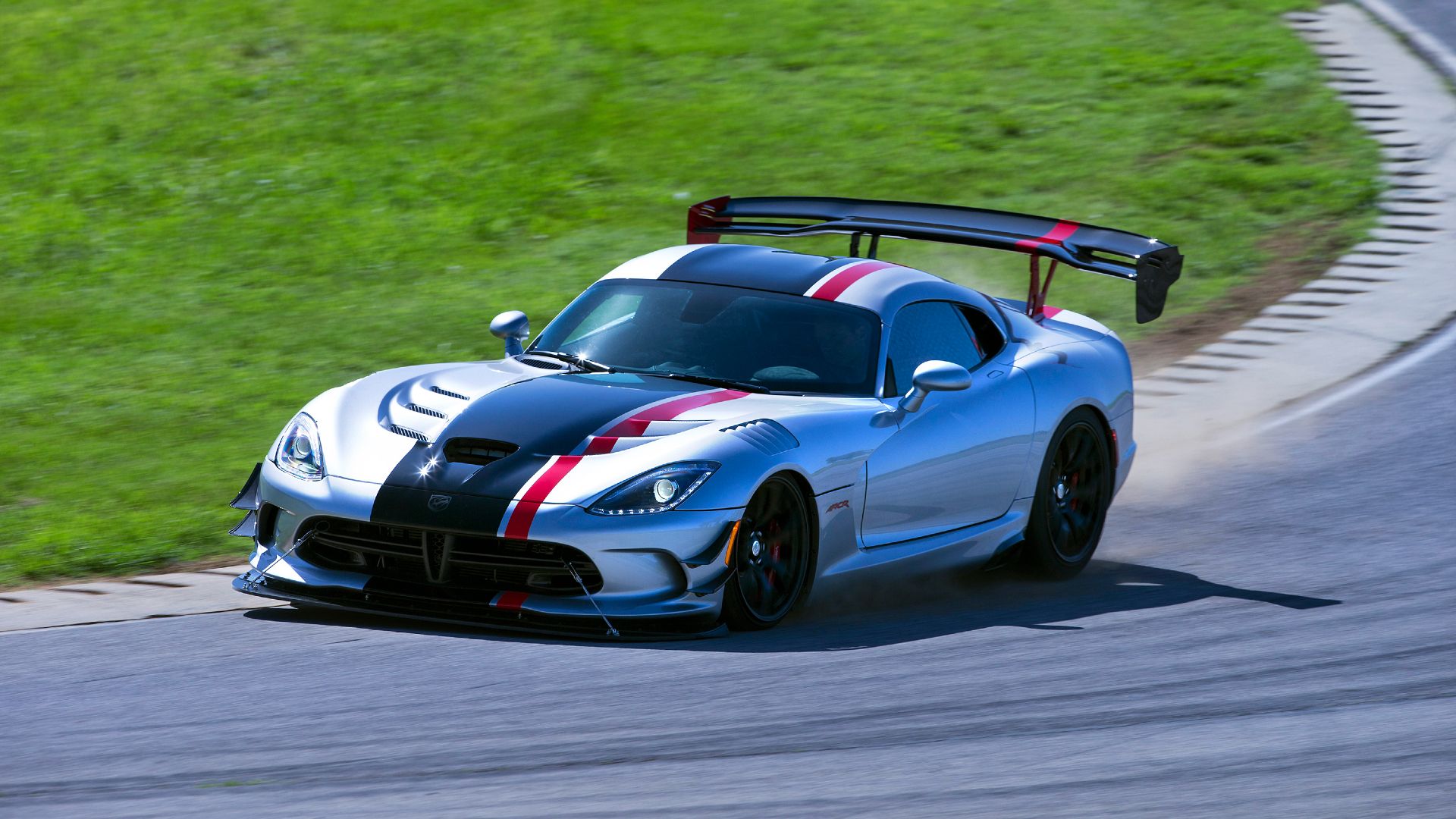 2017 Dodge Viper ACR drives on a racetrack 
American sports cars are not only built for the streets but also designed to dominate the racetrack. These vehicles are engineered to deliver impressive speed, handling, and performance on a closed circuit. Not many cars from around the globe boast the best of two worlds as such. With powerful engines and advanced suspension systems, these cars can handle sharp turns and challenging terrain without breaking a sweat.
From classic cars like the Chevrolet Camaro and Ford Mustang to modern supercars like the Dodge Viper ACR and Corvette Z06, American manufacturers have produced some of the most capable track machines in history. In addition to raw power, modern technology such as aerodynamic features and active damping systems help keep these vehicles planted on the road at high speeds. Many models also offer adjustable driving modes that allow drivers to customize their vehicle's behavior based on track conditions.
Related: The Past, Present, And Future Of The Mid-Engined Chevy Corvette
9
Available Across Different Price Points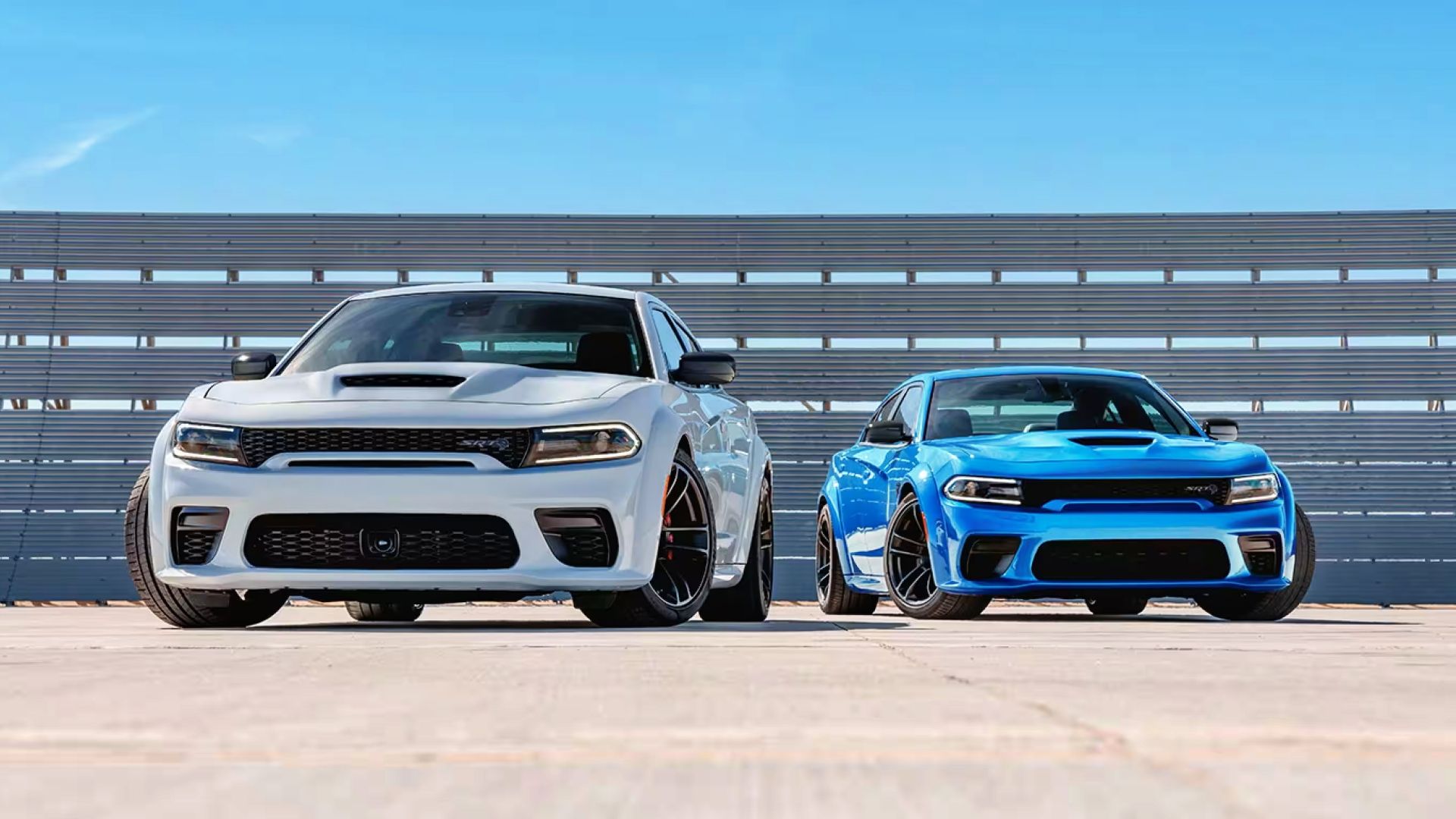 We often associate BMW, Mercedes, and Ferrari sports cars with huge price tags. Rarely do we find these car manufacturers offering super sports cars across all price ranges. But with the American carmakers, the case is a little different. Depending on your budget, you can find an American sports car that suits your needs and preferences. On one end of the spectrum, there are affordable options such as the Ford Mustang or Chevrolet Camaro that sit around the $30,000 region. These models offer great value for money and provide a thrilling driving experience without breaking the bank.
However, if you have deeper pockets and are looking for something more high-end, then iconic models such as the Dodge Viper or Chevy Corvette could be perfect choices for you. These cars often cost well over $60,000 or $100,000 but deliver unparalleled performance and unique styling that is sure to turn heads wherever they go. Ultimately when it comes to pricing, American Sports Cars truly offers something for everyone.
Price Comparison
| | |
| --- | --- |
| MODEL | PRICE |
| 2023 Corvette Stingray | $65,895 – $83,840 |
| 2023 Dodge Charger | $35, 825 – $57,920 |
| 2022 Ford Mustang | $28,845 – $57,645 |
| 2022 Chevrolet Camaro | $26,395 – $43,845 |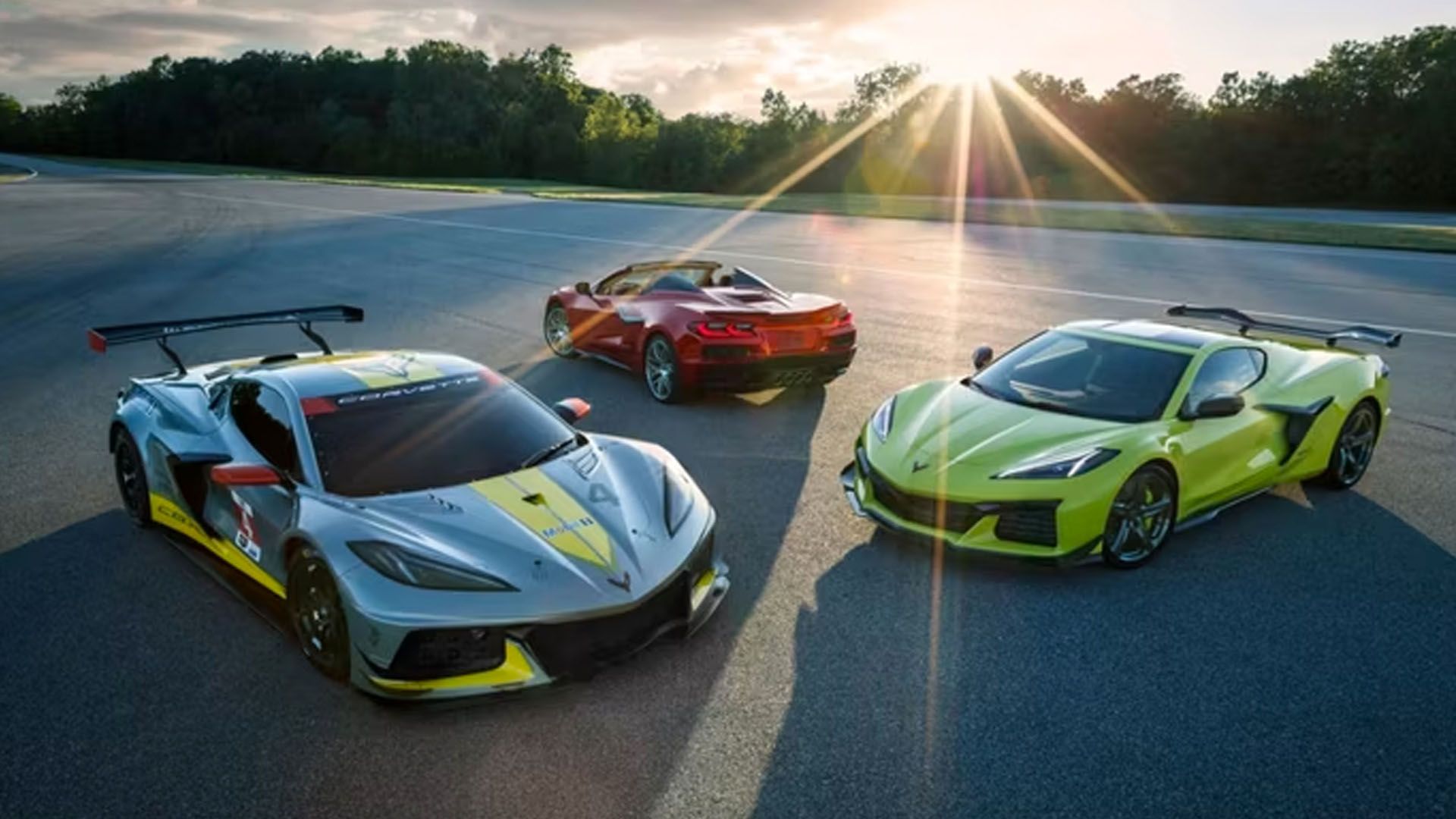 An aerial shot of the current Chevrolet Corvette line-up.

 
American sports cars represent a lifestyle and culture in itself. From car shows to racing events, American sports car enthusiasts come together to celebrate their passion. Owners often form clubs or groups where they can share their love for these vehicles with other like-minded people. These clubs often organize events such as cruises, meet-ups, and charity drives. You can even find several Reddit communities full of active American sports car users/lovers. Moreover, many owners take pride in showing off their unique rides at local car shows or even bigger national events like SEMA (Specialty Equipment Market Association). These gatherings provide an opportunity for individuals across different states and regions to showcase their customized models while sharing information on restoration techniques or performance upgrades. The community and enthusiast culture surrounding American sports cars serves as a testament not only to their power but also to how much they mean beyond just transportation.
Google Ads