The Indian Scout Bobber is the stripped-down version of the Indian Scout, the smallest model in the current Indian range. Because it's not designed with long-distance touring in mind, it's small, light, and brilliantly suitable for everyday riding in and around town. However, it still feels great on the open road, with an engine and chassis that are dynamic and entertaining up to a point.
Google Ads
Updated July 2023: The Indian Scout Bobber is an excellent daily rider that deserves as much recognition as possible. So, instead of letting this article get buried in the multitudes of other dead articles online, we have decided to refresh and update it with more information to keep you informed. Enjoy!
Small Can Be Beautiful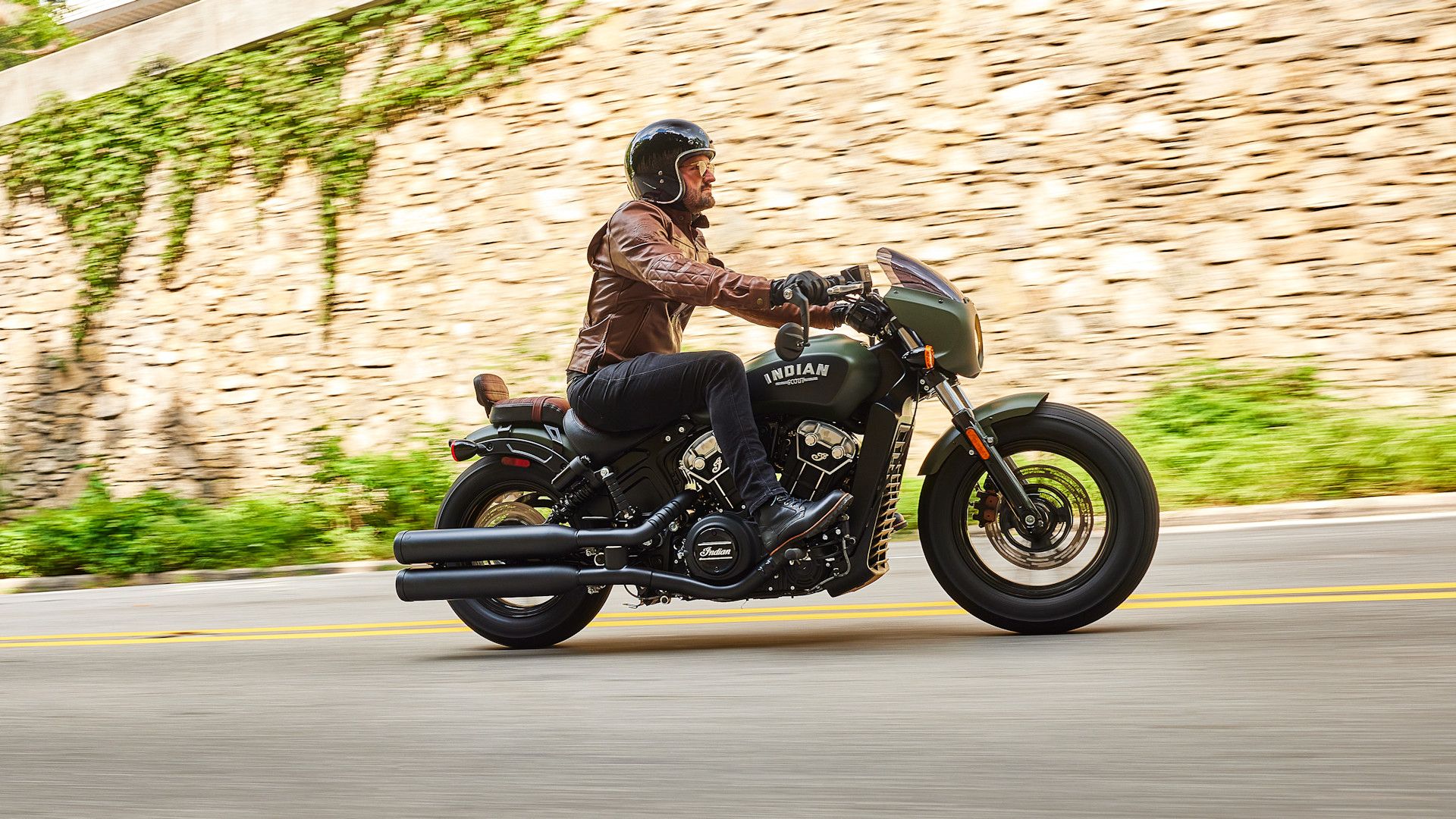 Accessorized Sagebrush Smoke 2023 Indian Scout Bobber cruising on the road
The Indian Scout Bobber is the smallest model in the Indian range regarding its physical size. Lacking the bulk of the larger Indian cruisers and tourers, it is perfect for riding around town but also possesses a sportiness that is entertaining out on the open road. The low seat height helps with low-speed maneuvering, as does the light weight. Above all else, it looks great!
There Are Three Indian Scout Bobbers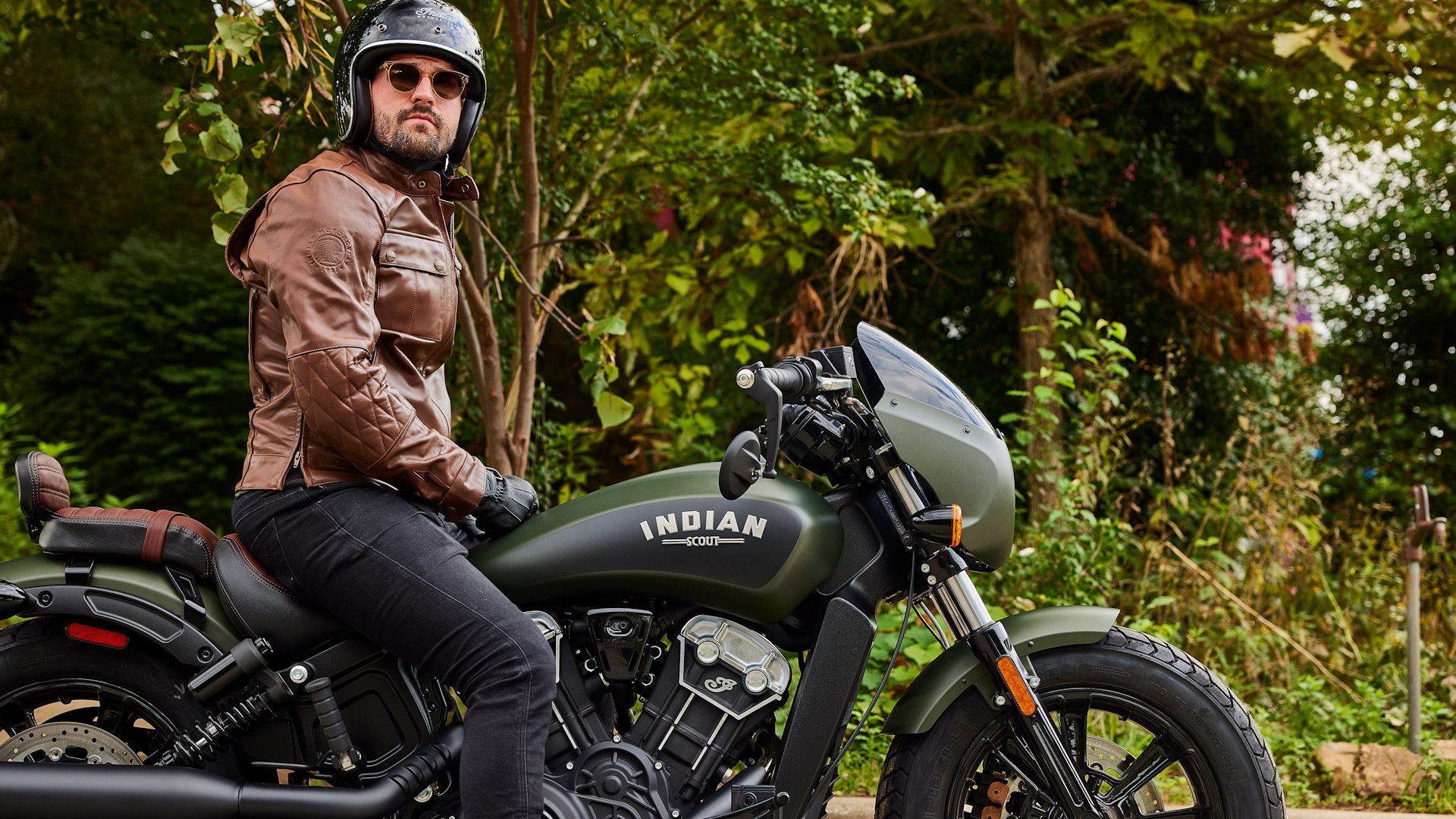 Rider sitting on an accessorized Sagebrush Smoke 2023 Indian Scout Bobber
Google Ads
The Scout Bobber comes in three versions. The Scout Bobber with the low bars, chopped fenders, and low stance offers riders the same low profile as the Bobber Sixty but with more power. The Scout Rogue gives power with a higher profile in seating, but the front lowered suspension gives it a low stance when riding.
Indian Scout Bobber:
1133cc engine, 100 horsepower, 72 pound-feet of torque

Indian Scout Bobber Sixty:
1000cc engine, 78 horsepower, 65 pound-feet of torque

Indian Scout Rogue:
1133cc engine, 100 horsepower, 72 pound-feet of torque
That means that there is an Indian Scout Bobber perfect for your size and preference.
Great Straight Out-Of-The-Box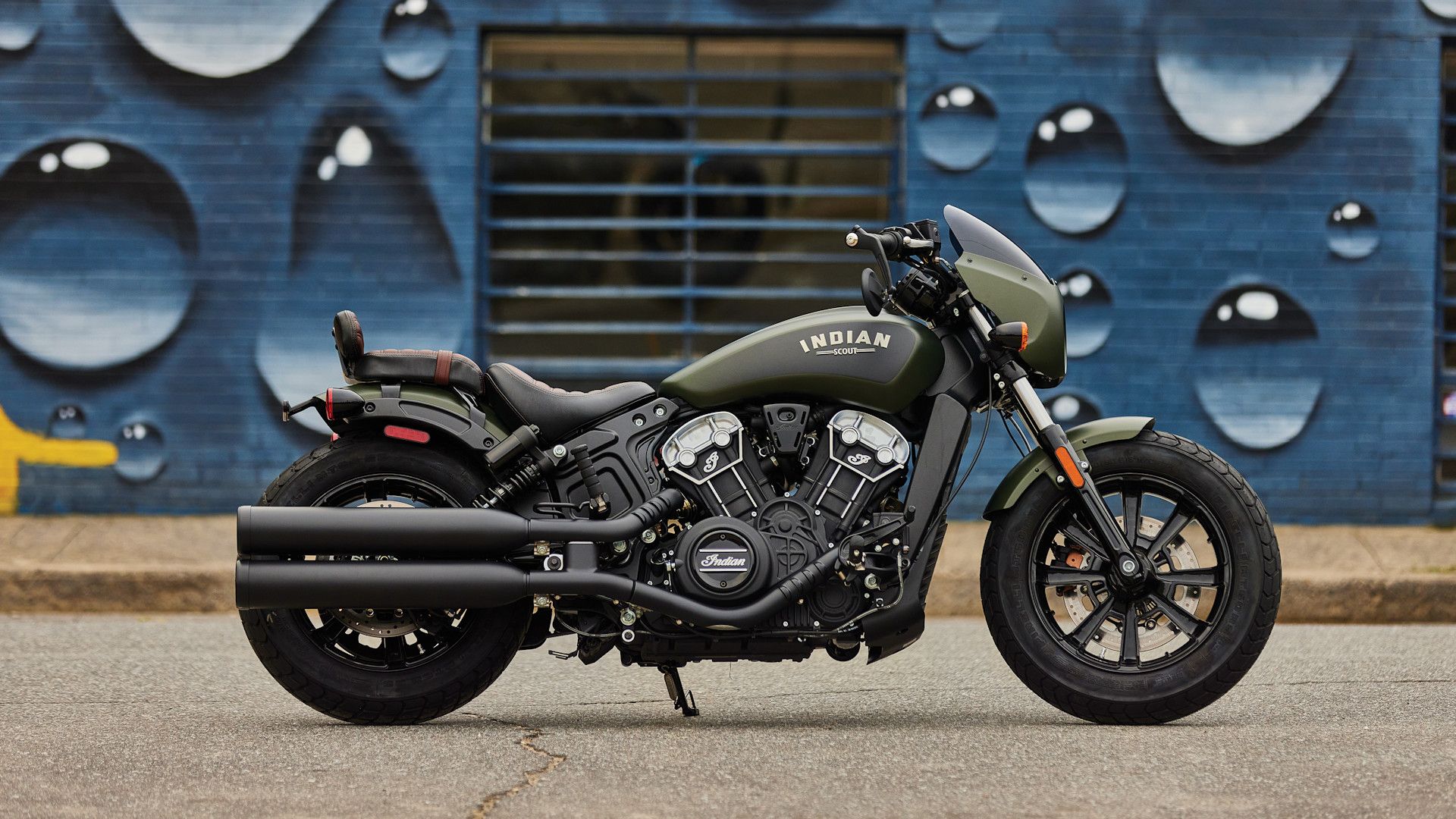 Accessorized Sagebrush Smoke 2023 Indian Scout Bobber parked on the kickstand
Indian's accessories catalog is extensive, but the Scout Bobber doesn't need anything added to it to make it good: it's already that! The standard seat is comfortable, and the forward foot controls are perfectly positioned for a comfortable riding position. While large, even the stock exhaust mufflers have a great sound and aren't too loud to make everyday riding painful for the rider or bystanders.
The Engine Is A Beauty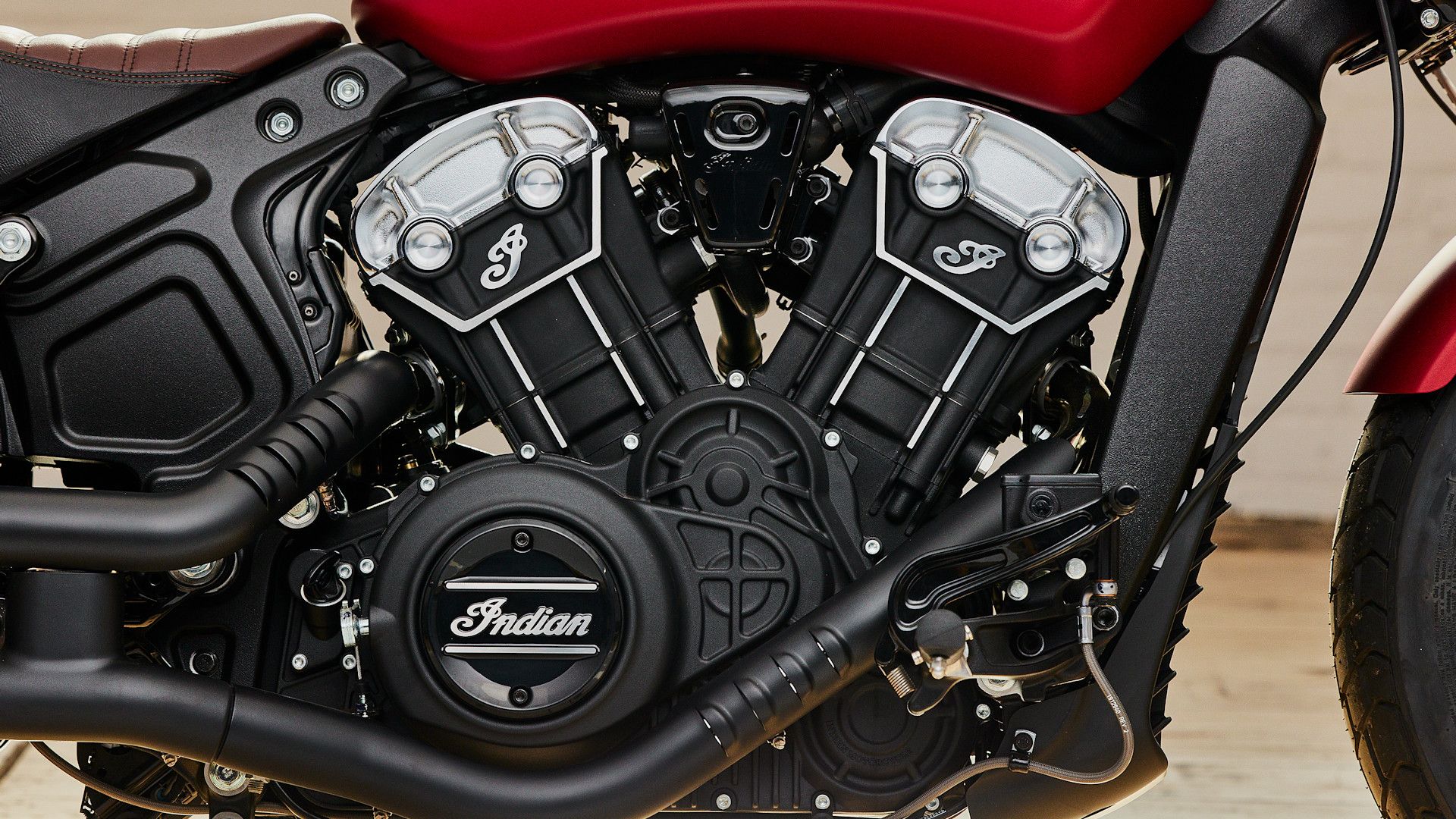 The water-cooled 1133cc V-twin engine produces 100 horsepower and 72 pounds-feet of torque, giving the 553-pound Scout Bobber excellent performance. The 999cc v-twin of the Scout Sixty produces 78 horsepower and 65 pound-feet of torque, although the bike weighs as much as the 1133cc Scout Bobber, so the performance will be blunted a little.
Whichever engine you choose, it is a beautifully smooth engine with just the right amount of vibration to give it great character. Even the 999cc version gives punchy performance: more than enough to satisfy even experienced riders, while the torque is delivered nice and low in the rev range, so no matter what gear you are in, just twist the throttle and enjoy the acceleration!
Related: Top 10 New Motorcycles From Indian's 2023 Lineup
Cheap To Maintain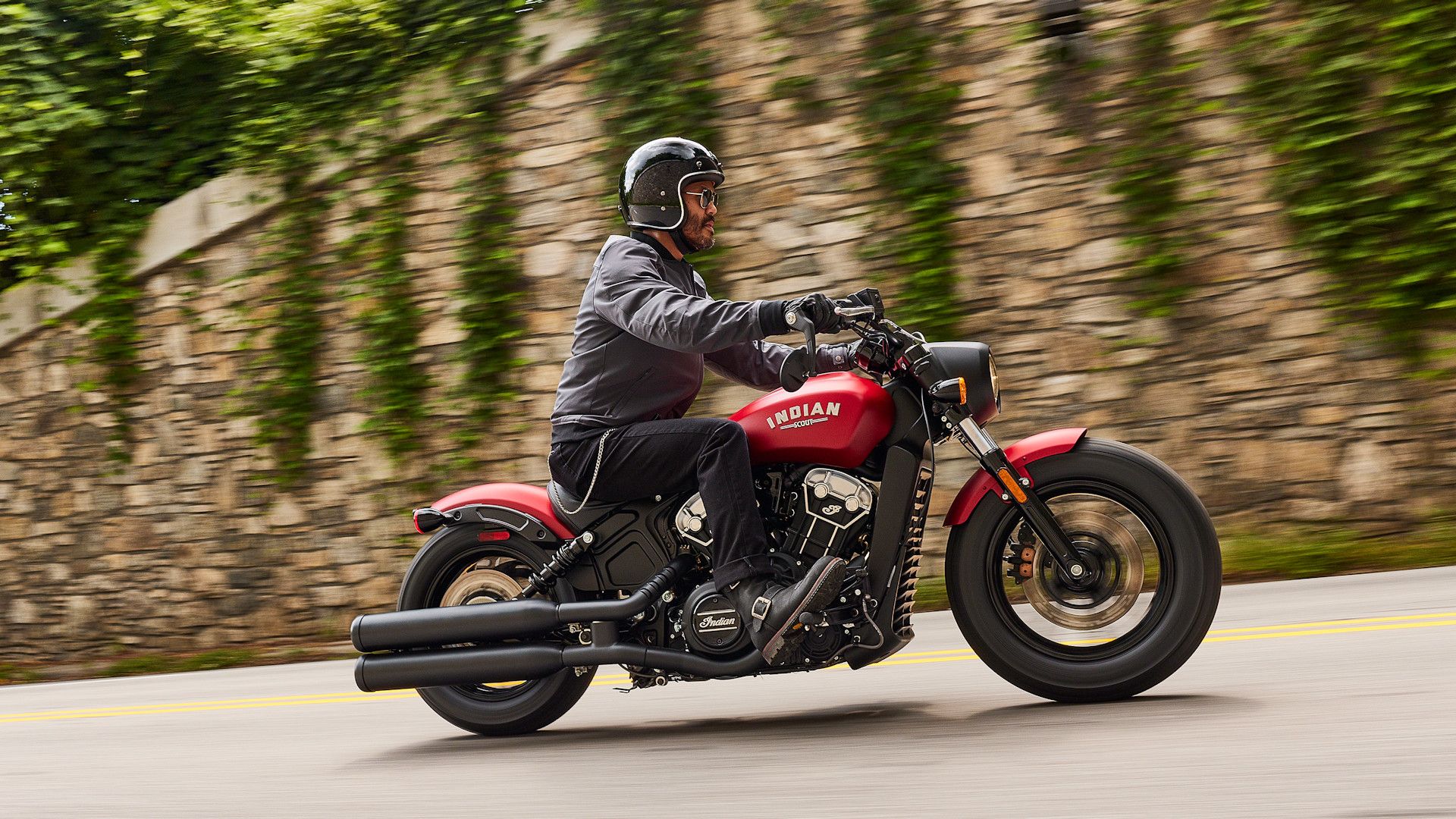 Ruby Smoke 2023 Indian Scout Bobber cruising on the road
All the Scout Bobber models have belt final drive, which is virtually maintenance-free – maybe a bit of adjustment is needed. Even better, the service intervals are 10,000 miles for oil and 16,000 miles for valve clearances. If you own more than one bike, it could take you years to get to the point where you need to check the valve clearances. Oil should be changed every year, no matter what mileage you have done: oil deteriorates and becomes acidic, so leaving it sitting in your engine for too long can cause damage that will affect the engine's life.
The Indian Scout Bobber Holds Its Value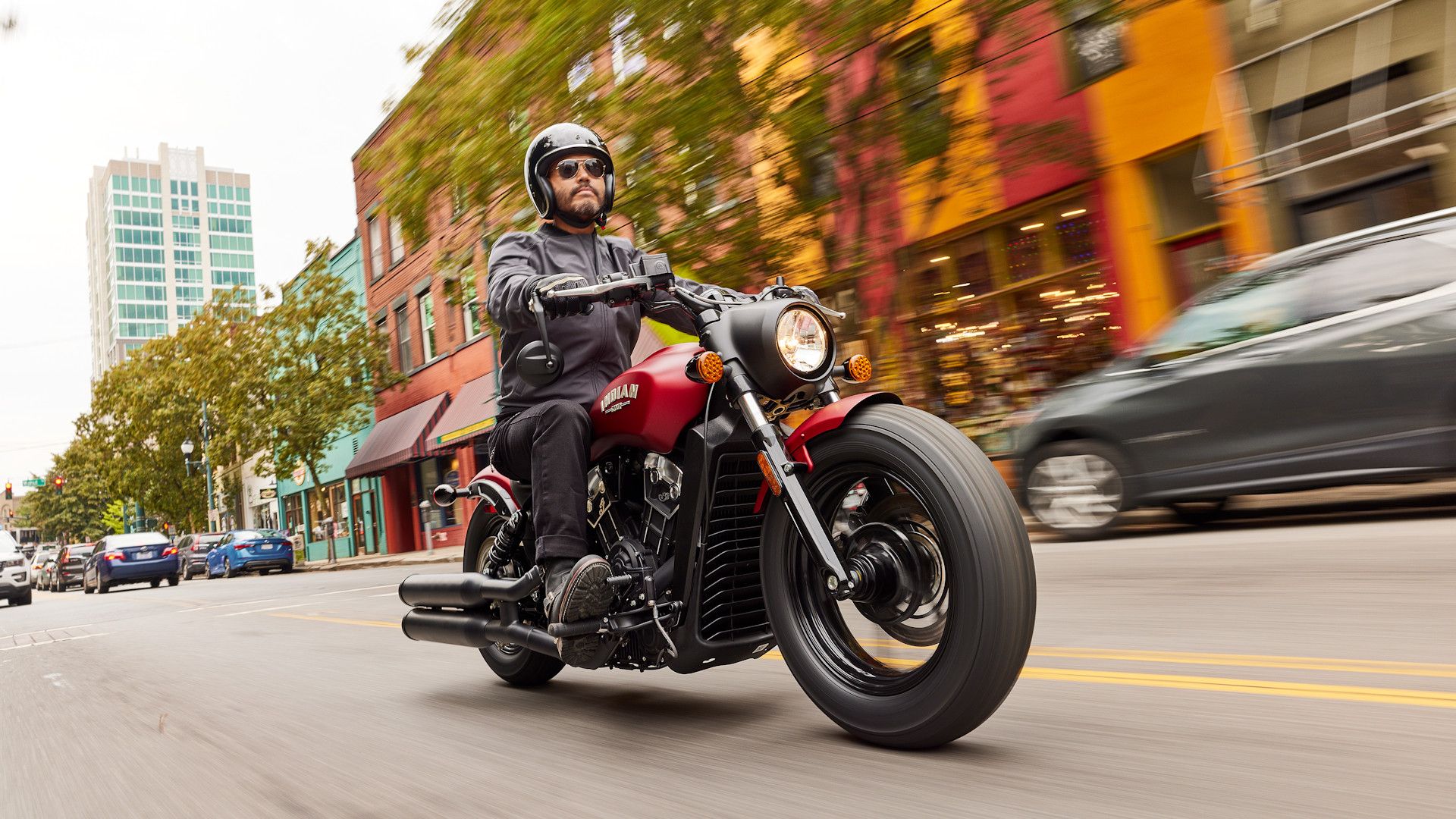 Ruby Smoke 2023 Indian Scout Bobber cruising through town
Much like the BMW and Harley-Davidson line of motorcycles, Indian bikes always seem to hold their value. This is great news for you since you want to buy an Indian to use as a daily driver. Once you have used the Scout Bobber for a few years, you can sell it off and upgrade to a new model without losing much money on your investment. For example, let's take a quick look at the Indian Scout Bobber Sixty:
2023 Indian Scout Bobber Sixty:
$10,749

2017 Indian Scout Bobber Sixty:
$8,005
So according to Kelley Blue Book values, a 5-year-old Indian Scout Bobber Sixty is worth just over eight thousand for a bike in average shape. This is just a couple grand less than a brand-new model, and that is not for a used bike in pristine condition. If you take care of the model you have, by the time you turn around and sell it, you may be able to cover the cost of a new model and have a few bucks left in your pocket for upgrades.
The Weight Is Perfect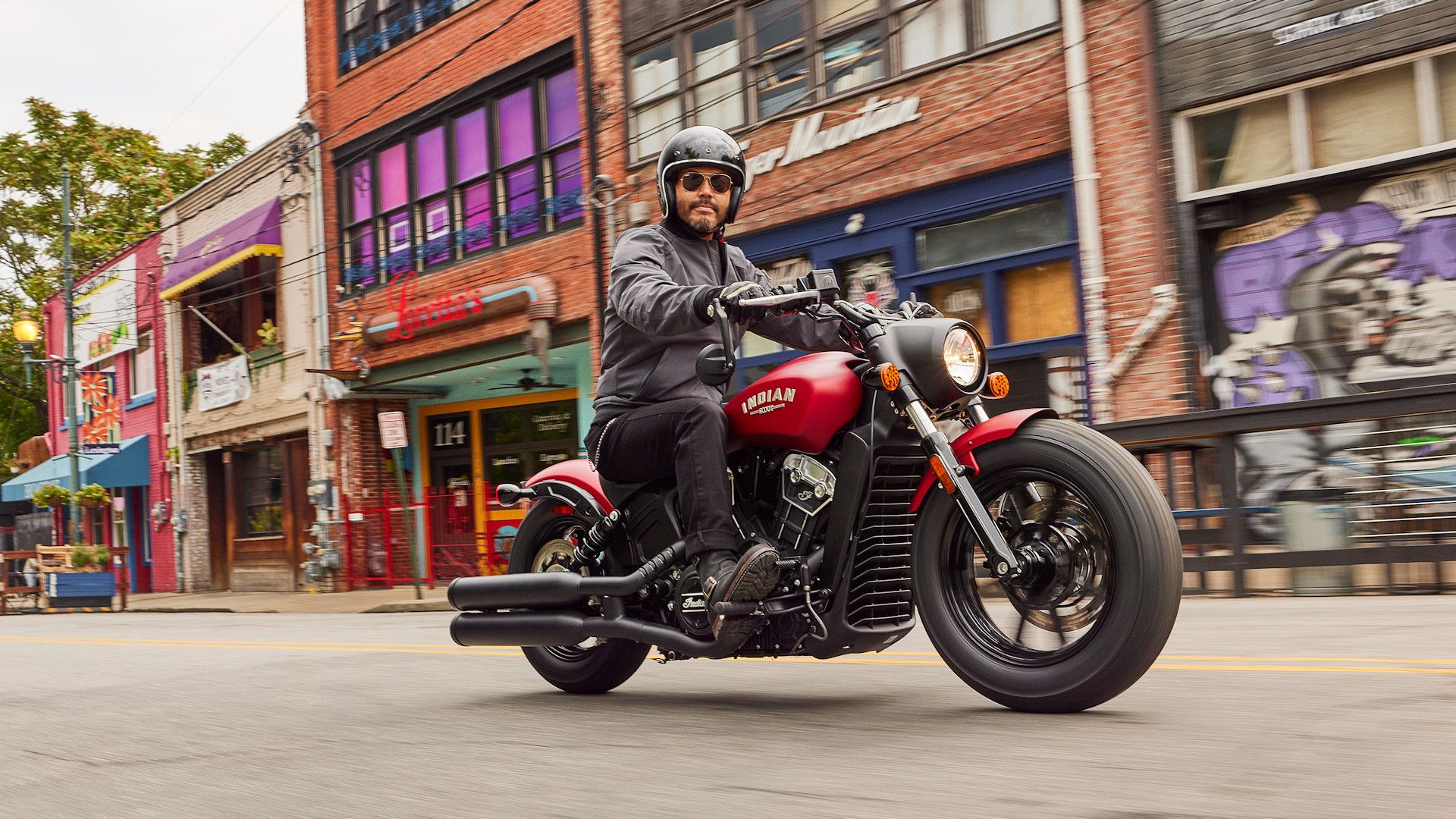 Ruby Smoke 2023 Indian Scout Bobber cruising through town
The Indian Scout Bobber for 2023 has a curb weight of 553 pounds and a dry weight of around 533 pounds, which may be slightly more than bikes like the Harley-Davidson Sportster S, which has a curb weight of only 502.7 pounds. The extra weight may be more challenging for a new rider to handle, but when on the open road, it is helpful when countersteering around sharp curves in the street. If you don't know what countersteering is, you need to look it up or take some motorcycle riding classes before you get on your Indian Scout Bobber because you must know how to ride a motorcycle properly.
Great For All Riding Levels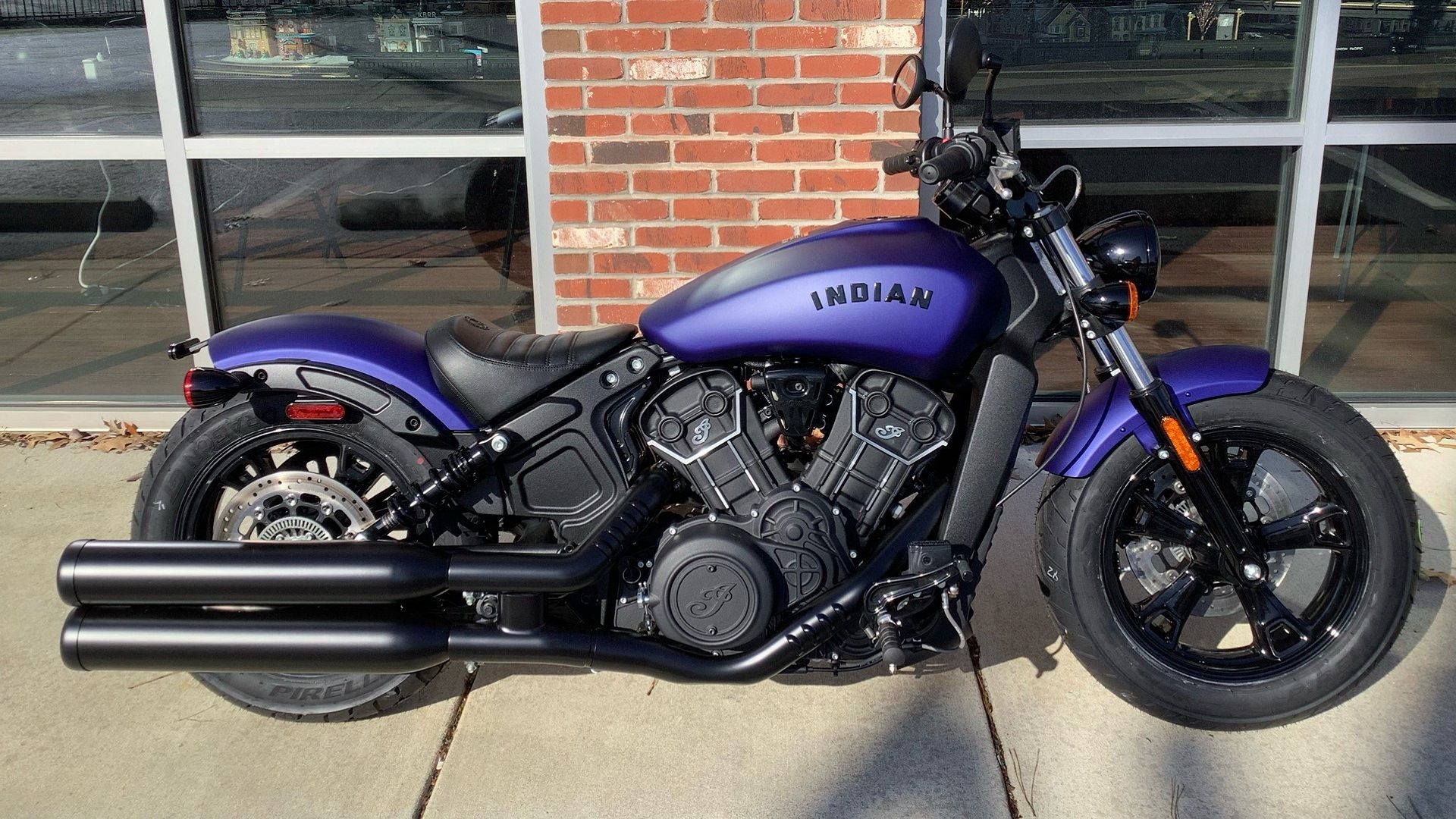 Side view of a 2023 Indian Scout Bobber Sixty
Some of the bigger street bikes can be very intimidating if you are a new rider. Just hearing that the Indian Scout Bobber has 100 horsepower can make you weak in the knees when climbing onto the seat. Still, the bike maker had things in perspective when they designed it. The clutch and the throttle are smooth and easy to use, matched perfectly to the powertrain that shifts without jerking or hesitating. All controls are within easy reach, and the turn signals turn themselves off if you forget. Whether you are a new rider or a seasoned veteran, that is a great bonus option to have as standard because it is easy to forget that the blinker is on when you are riding.
Related: 10 Great Entry Level Cruisers And Retro Bikes
Perfect For Daily Use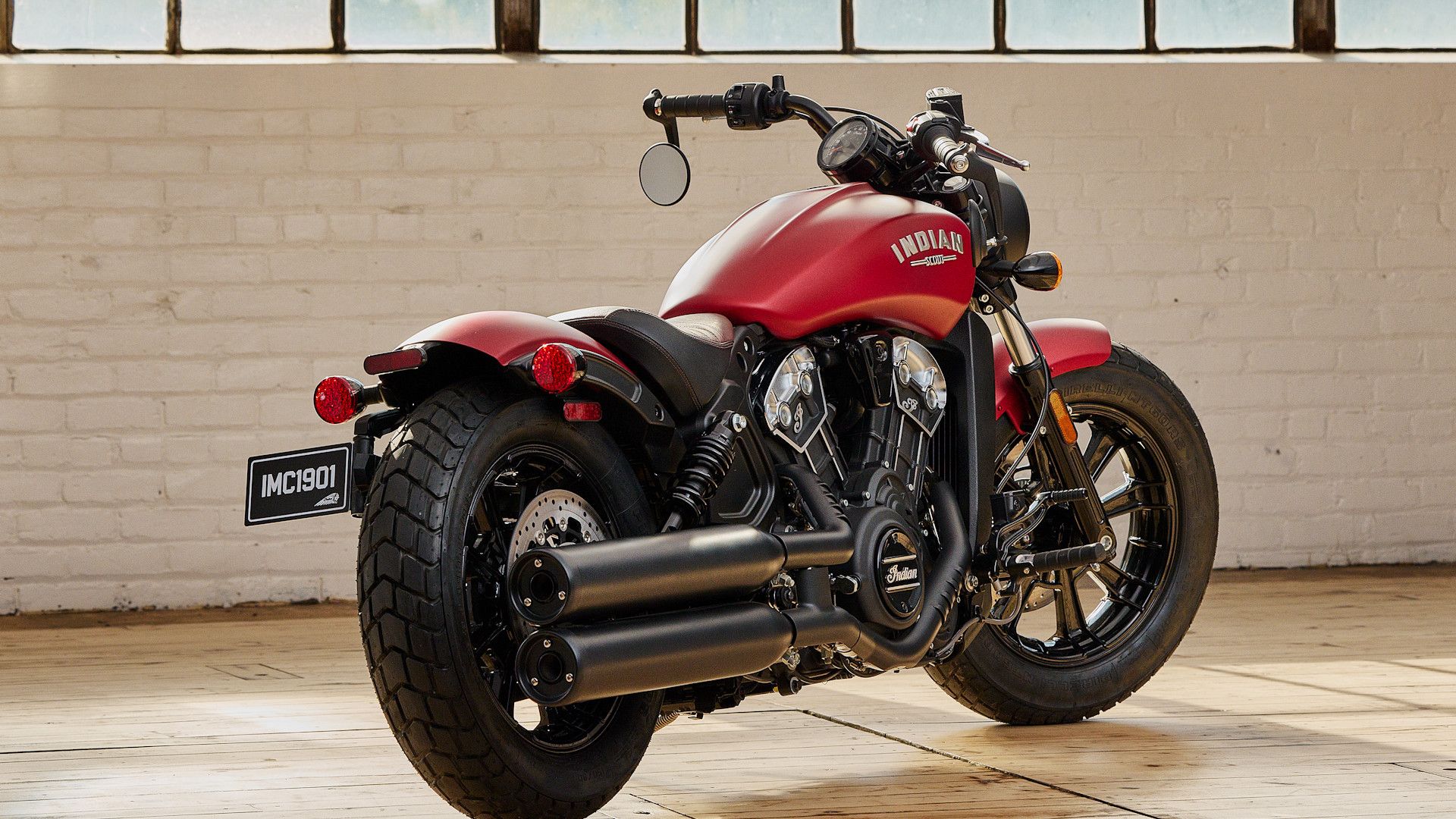 Ruby Smoke 2023 Indian Scout Bobber parked in a warehouse
The 3.3-gallon fuel tank may not seem too big in the grand scheme of things, but when you compare it to the rivals like the Triumph Bonneville Bobber, which has a 3.17-gallon tank, you can see that it is about average. Since the Indian Scout Bobber averages 33 miles per gallon, one tank of gas can get you up to 150 miles, which is a lot of trips back and forth across town. This makes the Indian the perfect motorcycle for daily driving, even if it is only so you can zip through traffic without getting stuck at the red light traffic jams.
The Indian Scout Bobber Has Floating Rotors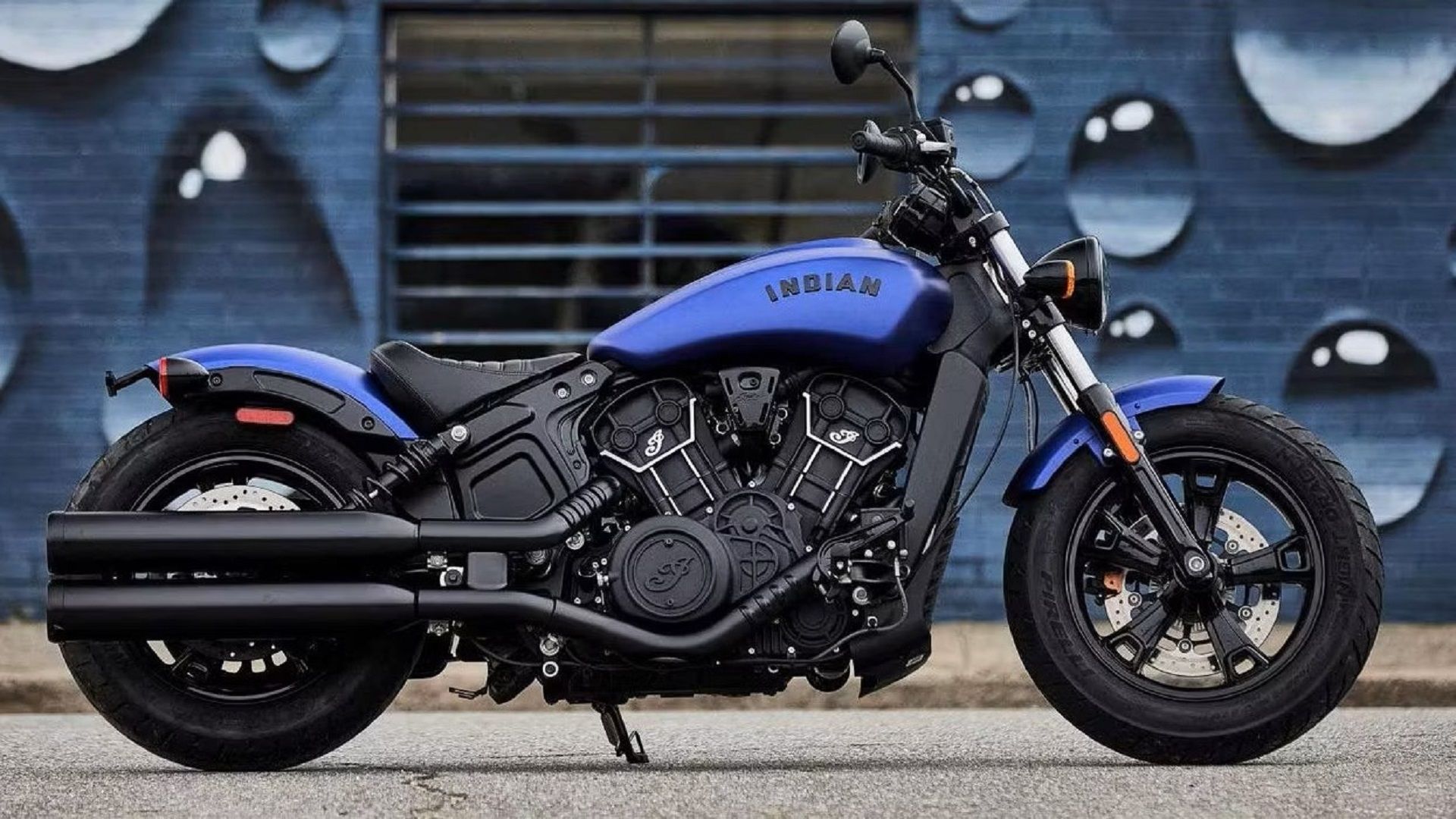 Side view of a 2023 Indian Scout Sixty
If you work on your own bike, you are familiar with the old-school brakes that were fixed in place. Engineers and manufacturers had found that this style of brake leads to warping and instability when braking, so they had to come up with a change. Almost all bikes are now produced with floating rotors, including the Indian Scout Bobber, which helps reduce brake warping and instability while riding when using the brakes. That means better stopping power and improved safety, which is important when using any bike for a daily driver.
It Has A Few Rivals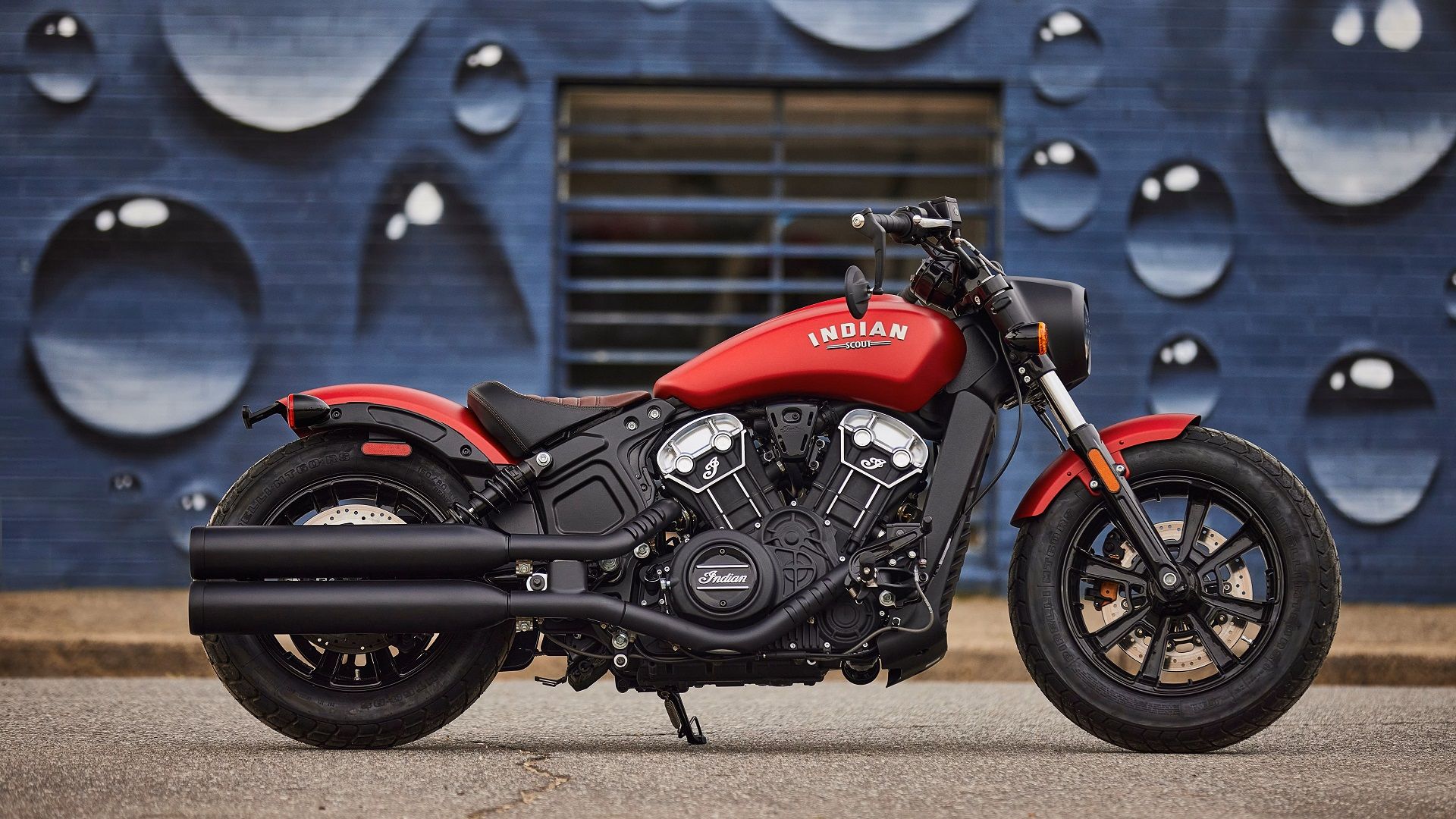 Side view of a 2023 Indian Scout Bobber Sixty
The Indian Scout Bobber does have some great rivals, and it is down to personal taste as to whether you think any of them look better. Certainly, none of them ride better or are better made, so it really does come down to looks.
The most obvious rivals are the Harley-Davidson Sportster S, with the new water-cooled Revolution Max engine, and the Triumph Bonneville Bobber.
Harley-Davidson Sportster S:
The Harley produces a lot more power (21 horsepower) and torque (22 pound-feet) but needs an oil service in half the miles (5,000 miles). However, the hydraulic valve tappets will never need looking at. The Harley's suspension is fully adjustable, while the Indian's has no adjustment, and the Sportster S's front brake is larger and clamped by a top-spec Brembo caliper. The Harley features cornering ABS and traction control – the Indian has only single-channel ABS (front wheel only). The Harley is around $2,000 more than the Scout Bobber in the 1133cc guise.

Triumph Bonneville Bobber:
The Triumph Bonneville Bobber is powered by a parallel twin engine of 1200cc, but the power is down against the Indian (77 horsepower for the Triumph against 100 horsepower for the Indian). However, the torque is about the same. The Triumph is chain drive and has the same oil service interval as the Indian but less for the valve clearance distance (10,000 miles against 16,000 for the Indian). The suspension on the Triumph is much better, and it comes with twin front discs and Brembo calipers. Both the Triumph and the Indian weigh and cost about the same.
Something Different
Press photo of the 2023 Indian scout bobber twenty
While sales of the Indian Scout Bobber have been very good, there are still a lot fewer of them on the road than Harley Davidson Sportsters (either the old air-cooled models or the new Sportster S), so you won't feel like you're riding the same bike as everyone else. Also, the old air-cooled Sportster is a bit of a dinosaur and can't really be classified as a proper rival to the much more modern Indian.
Indian Is One Of The Oldest Motorcycle Brands In The World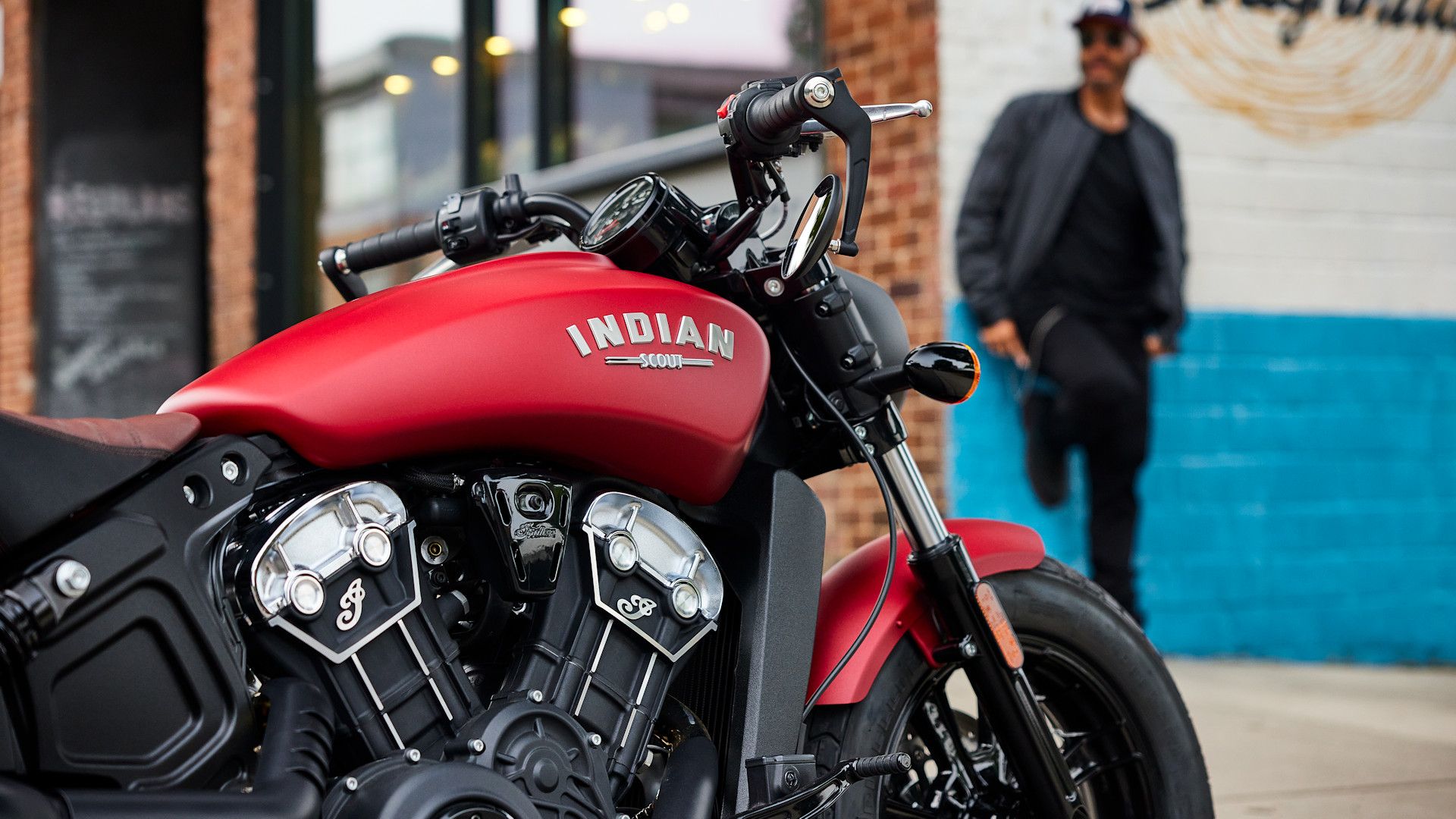 Ruby Smoke 2023 Indian Scout Bobber front quarter close-up detail
The foundations for the Indian Motorcycle Company were laid in 1901, two years before Harley Davidson took its first faltering steps toward becoming a manufacturer. The company's name was changed from The Hendee Manufacturing Company to Indian Motorcycle Manufacturing Company in 1923, and production continued until 1953, when it went out of business, only to be resurrected by Polaris Industries in 2011. This makes Indian one of the oldest motorcycle manufacturing companies in the world, let alone America.
The original Scout was introduced in 1920 and continued until 1949, so when you ride your Indian Scout Bobber, you are riding a vital piece of motorcycling history.
Are There Any Problems With The Indian Scout Bobber?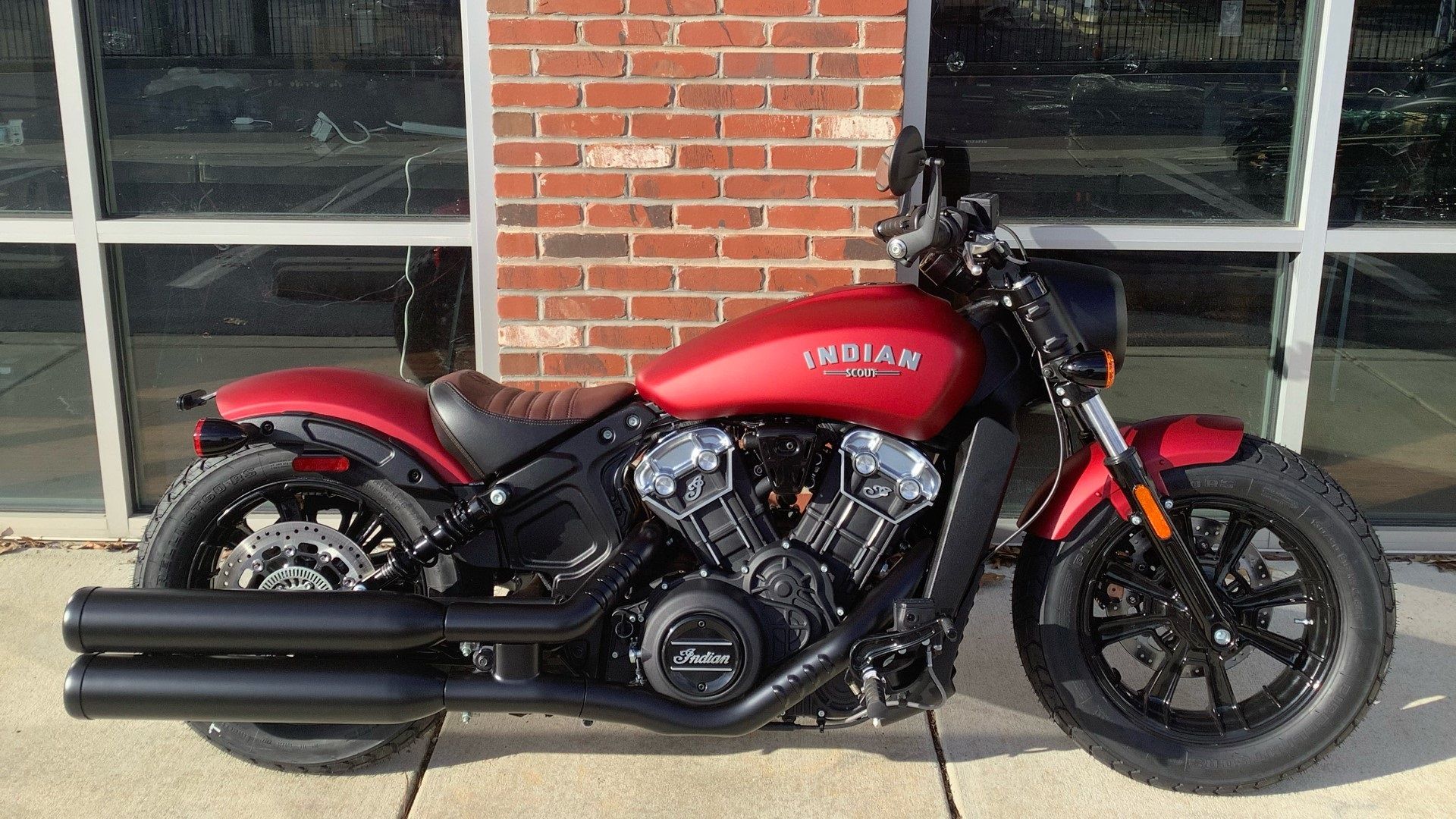 Side view of a 2023 Indian Scout Bobber
There are no problems with the design or build quality or performance. Still, there is limited space to put any luggage, so you might struggle to pack enough for a weekend away unless you are willing to wear a backpack. The Scout Bobber doesn't come with a pillion seat or pillion-foot pegs, so you must buy those if you wish to carry a passenger. The standard rear tire is not great in terms of tire life, with some owners reporting having to change it after only 4,000 miles or so.
Is The Indian Scout Bobber For You?
With an exceptionally low seat height, it's great for shorter riders, but if you are over six feet tall, it might start to feel a little on the small side. Similarly, if you are particularly heavy, the very short two inches of rear suspension travel might simply not be enough to prevent your backside from becoming the rear suspension, something that is very likely with the feet-forward riding position, which puts your upper body weight onto the base of your spine.
If you are after a sporty ride the Scout Bobber might not be for you either. While the handling and brakes are fine, if you start pushing the bike through the turns, you will find the foot pegs scraping very early. The suspension is not up to it, and the single front disc must work hard to slow things down.
FAQ
Q: Is the Scout Bobber a good bike?
Yes! The Indian Scout Bobber is a great bike, whether you are a beginner rider or experienced.
Q: Is the Indian Scout Bobber fast?
With 100 horsepower for the 1133cc engine and 78 horsepower for the 999cc engine, the Scout Bobber is plenty fast, although the simple suspension and single front disc brake prevent you from riding it like a sports bike!
Q: What is the difference between Indian Scout and Scout Bobber?
The Indian Scout Bobber has flat, low 'bars and chopped fenders compared to the Scout. The Scout Bobber Twenty adds spoked wheels and mini ape-hanger 'bars.
Q: Is the Indian Scout Bobber discontinued?
No. The Scout Bobber is still in production and, so far, there are three different versions: the Scout Bobber and the Scout Bobber Twenty with the 1133cc engine and the Scout Bobber Sixty, which has the 999cc engine.
Google Ads