With impressive offerings from long-time heavy hitters such as Mercedes and Audi, the BMW 5 Series has long been the choice for drivers needing a little more than a 3 Series and not quite as much as a 7 Series. Although it received a substantial refresh just two years ago, the decision-makers at BMW felt it was time to step things up with the upcoming new generation.
Google Ads
That said, 2024 will see the complete redesign treatment inside and out for the eighth-generation 5 Series. Powertrains will carry over, albeit tweaked, from the previous generation starting with the entry-level 530i and moving up to the 540i xDrive trim. Two all-electric i5s will also be available with the performance-oriented M5 said to be on the horizon.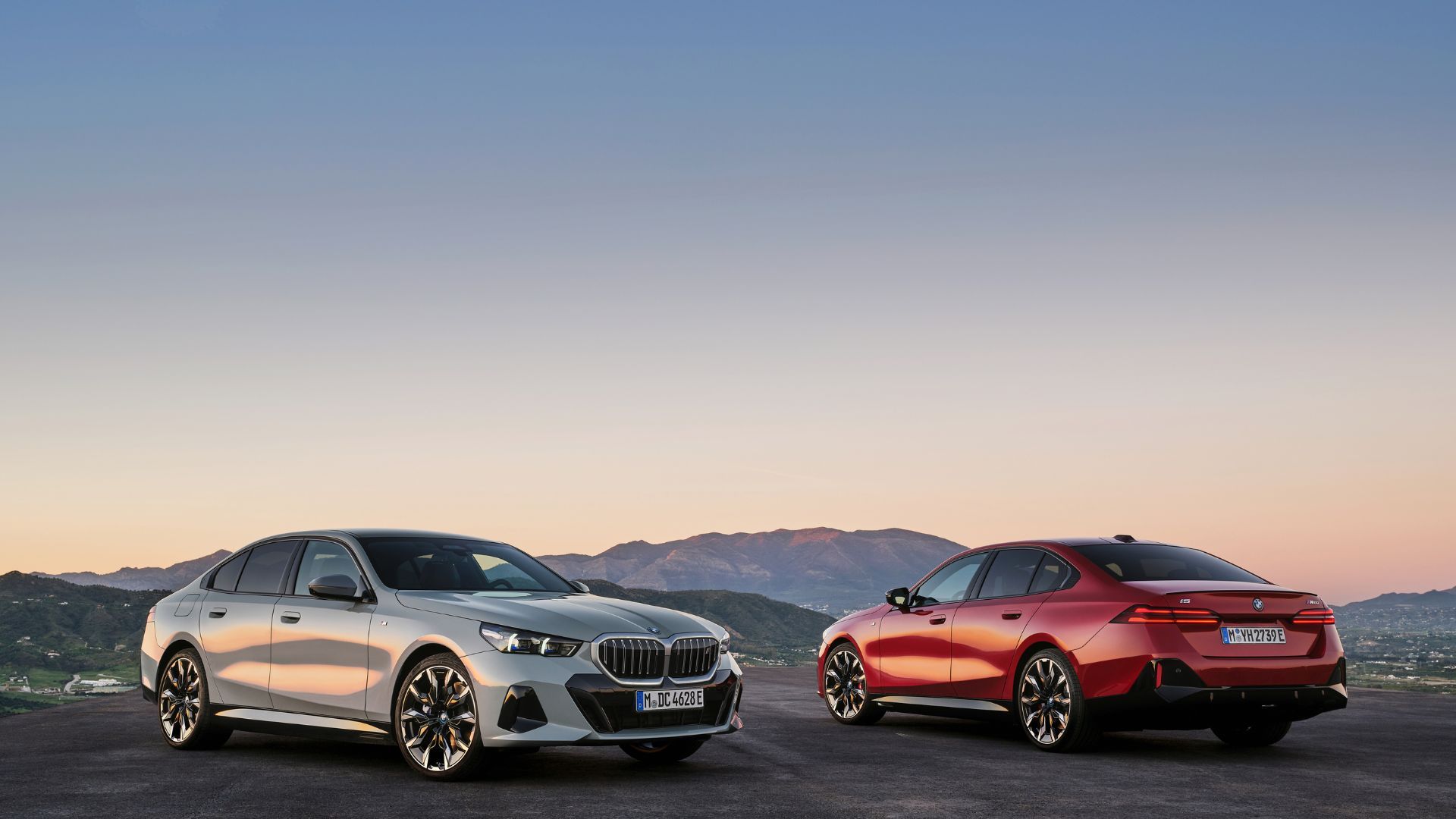 The 2024 BMW 5 Series elevates performance, elegance, and innovation to unprecedented levels.
2024 BMW 5 Series
Model

5-Series

Engine:

2.0 liter turbo four-cylinder/3.0 liter turbo inline-six cylinder

Power Output

255hp/375hp

Torque

295 lb-ft/398 lb-ft

Transmission

8-speed automatic

Google Ads

Driveline

rear-wheel drive/all-wheel drive

MSRP

$58,895 – $65,895
Pros
Larger Interior
Powerful Engines
Attractive Styling
Cons
BMW Subscriptions
Complicated Infotainment
No M5 just yet
RELATED: How The BMW i5 M60 Just Made The BMW M5 Obsolete
2024 BMW 5 Series Performance And Capability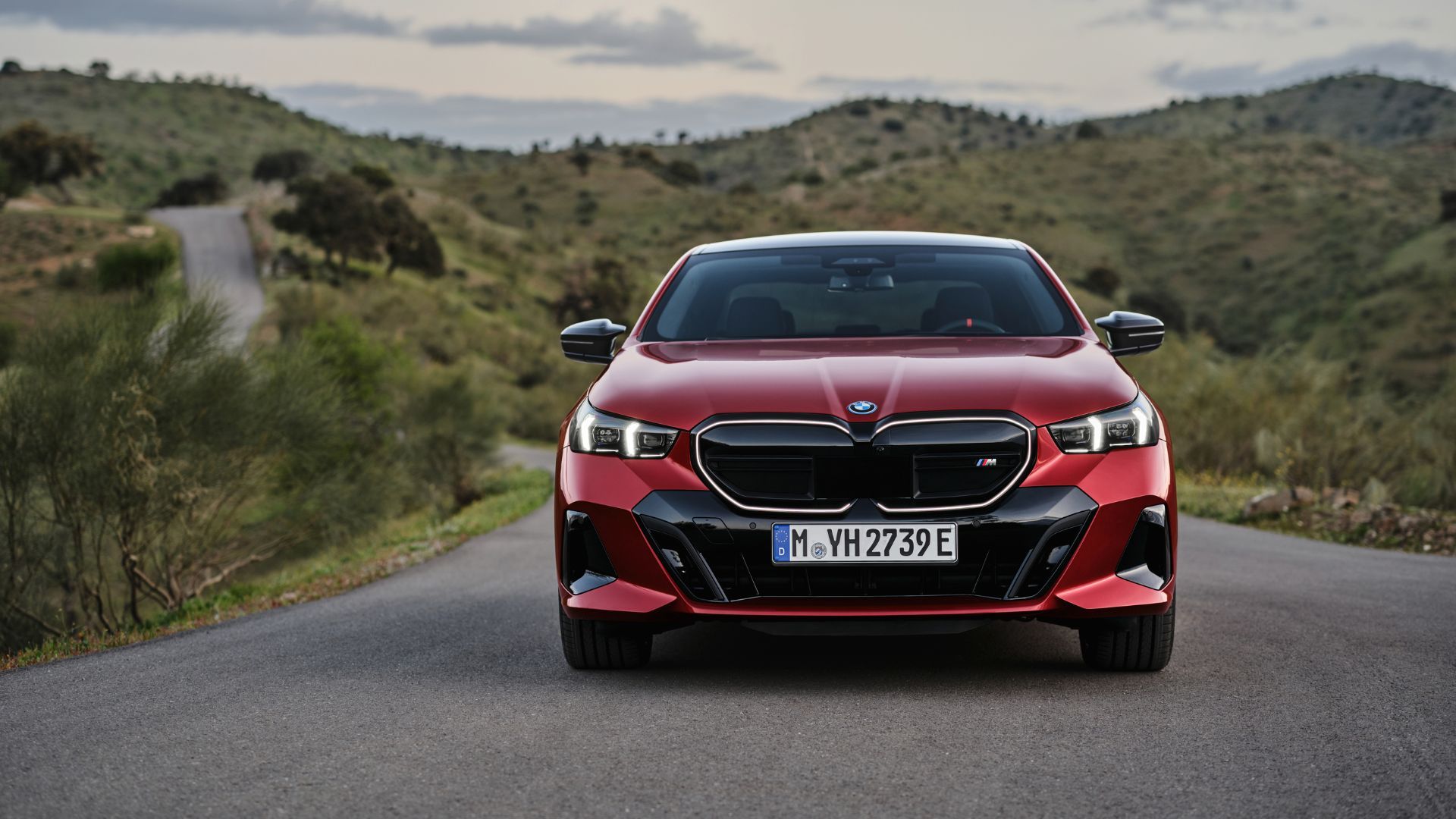 Immerse yourself in the realm of automotive innovation with the state-of-the-art technology and intuitive features of the 2024 BMW 5 Series
The 2024 BMW 5 Series will be available in multiple trims with the 530i and 540i for 2024. The base car comes standard with the peppy turbocharged 2.0-liter four-cylinder 255-horsepower and 295-pound feet of torque, an increase of seven horsepower and 38-pound feet of torque from last year's car. 60mph arrives in just under six seconds.
The 540i gets the turbocharged inline-six that creates 375-horsepower, 40-horsepower more than 2023. It sends the car to 60mph in 4.5 seconds. Power is sent to the rear wheels via an eight-speed automatic transmission. Both are available with BMW's xDrive all-wheel drive system. In a trend that's becoming more commonplace, each gets an extra boost in power from a 48-volt hybrid drive system. A plug-in hybrid powertrain will be available in 2025.
Also, available at launch will be the all-electric i5 eDrive40 which delivers 335 horsepower and 295 pound feet of torque. Representing the top of the model range is the i5 M60 xDrive. Until the M5 arrives in 2025 or 2026, the M60 is the most powerful 5 Series available as well producing 590 horsepower and 586-pound feet of torque from dual electric motors. It's enough to send it to 60mph in 3.7 seconds.
Mileage for 530i and 540i is comparable to the 2023 with both seeing similar range at 25mpg city and 33mpg highway. Move into either of the two i5 EVs and drivers can expect 295 miles and 256 miles of range respectively.
RELATED: The Pros And Cons Of The BMW i5
Exterior Design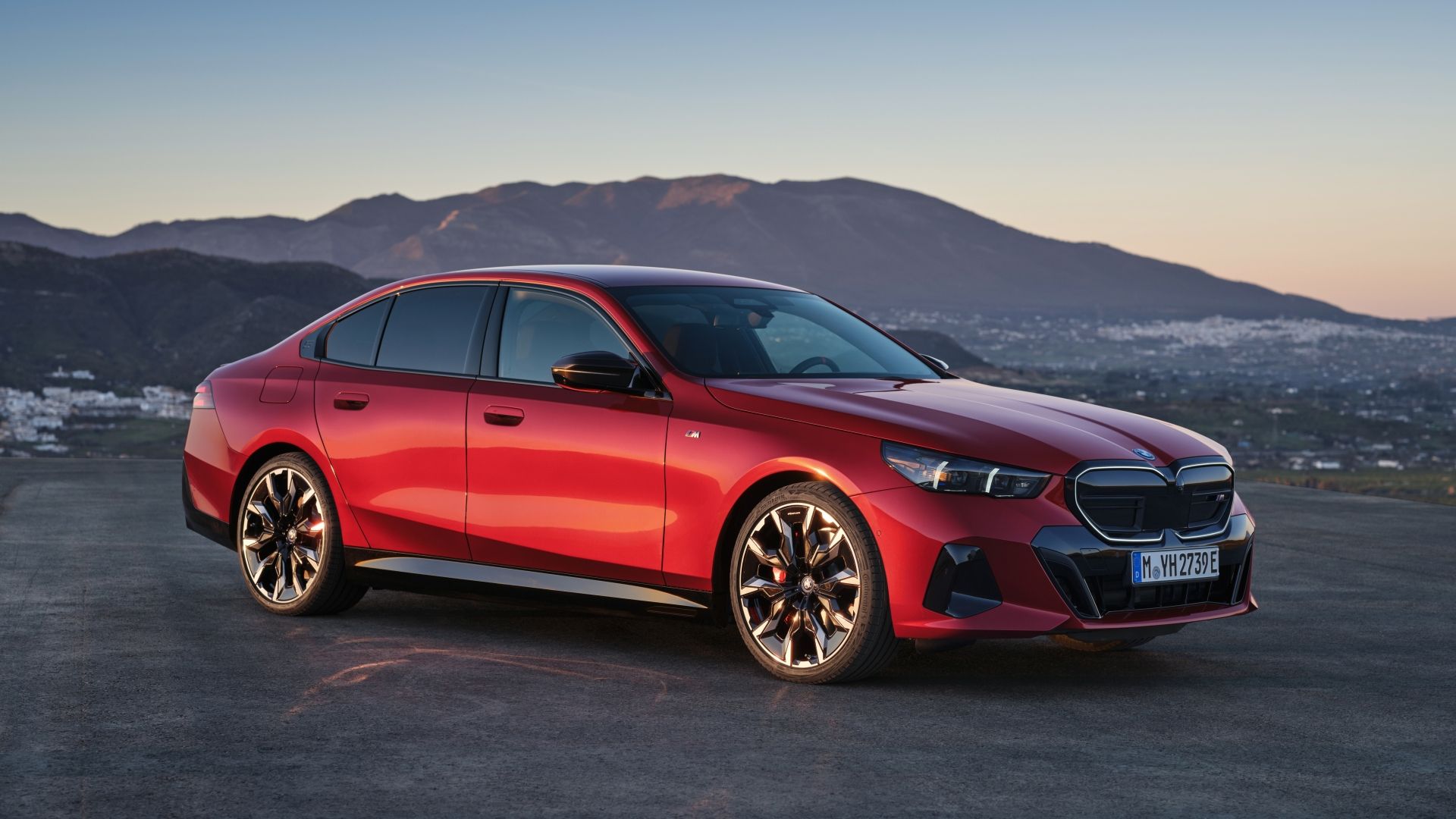 A front 3/4 shot of a 2024 BMW 5 Series
The all-new 2024 BMW 5 Series will be bigger in every direction. At first glance, drivers will notice that the car seems longer than the 2023 model. That's because the new model is 3.4 inches longer. Its also 1.3 inches wider and 1.4 inches taller than the outgoing model. Wheelbase has also increased by nearly an inch at 0.8. The growth in every direction translates to more interior room along with extra cargo space.
Those who weren't fans of BMW's polarizing front end which debuted a few years ago will be a lot more unhappy this time around as most of the 5 Series styling changes take place up front. This year's grille is more upright.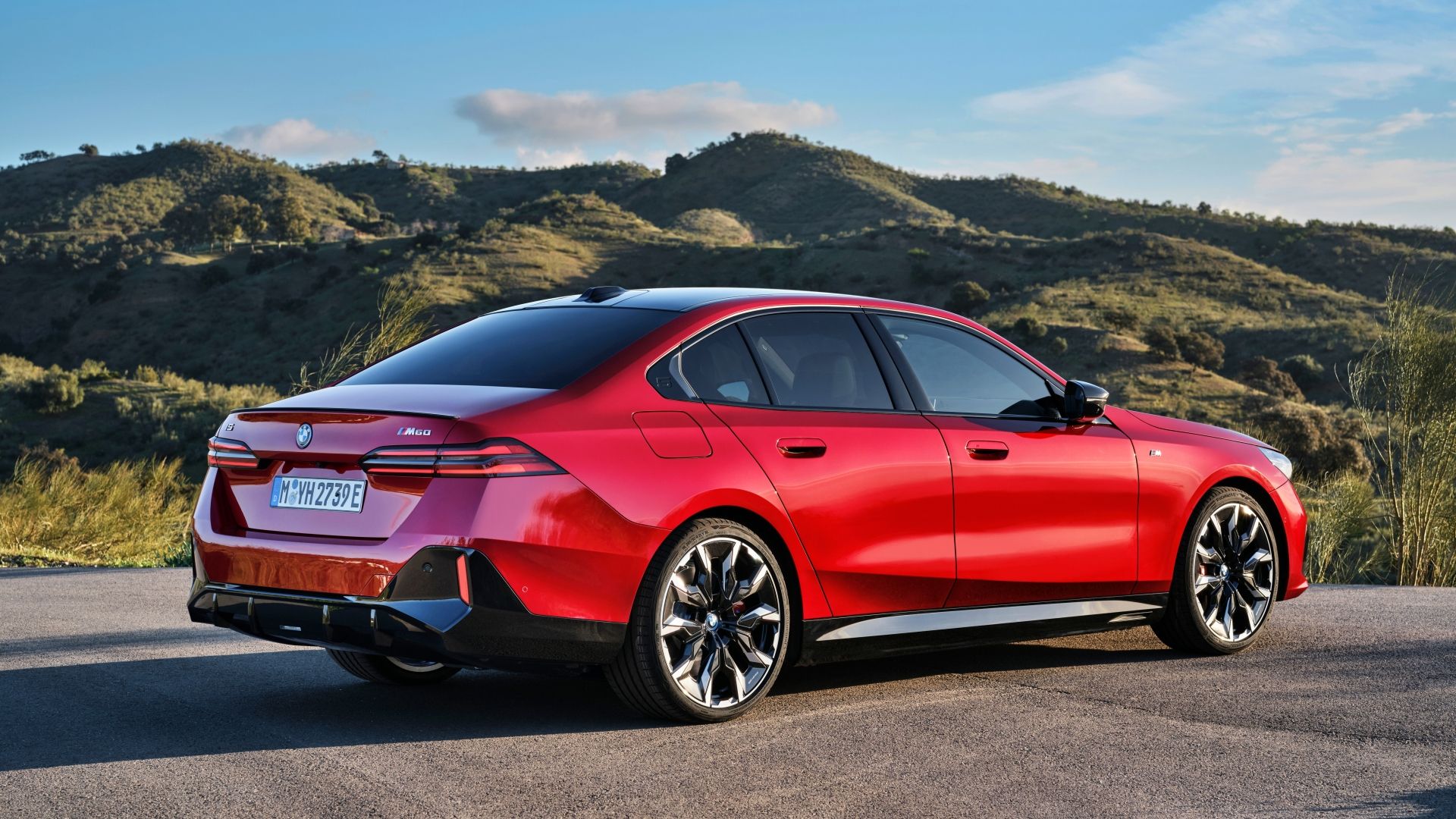 A rear 3/4 shot of a 2024 BMW 5 Series
Vertical daytime running lights can be found on opposite sides of the "Kidney Grille". i5 models will feature additional gloss-black styling features such as large air intakes, a grille featuring horizontal slats, and an M logo along with 19-inch light alloy wheels and a more pronounced diffuser at the rear.
2024 BMW 5 Series Dimensions

| | |
| --- | --- |
| Length | 199.2 inches |
| Width | 74.8 inches |
| Height | 59.6 inches |
| Wheelbase | 117.9 inches |
| Ground Clearance | 6.1 inches |
| Weight | 4079lbs |
RELATED: Here's How The 2024 BMW 5 Series Is Setup For Success
Interior Quality And Technology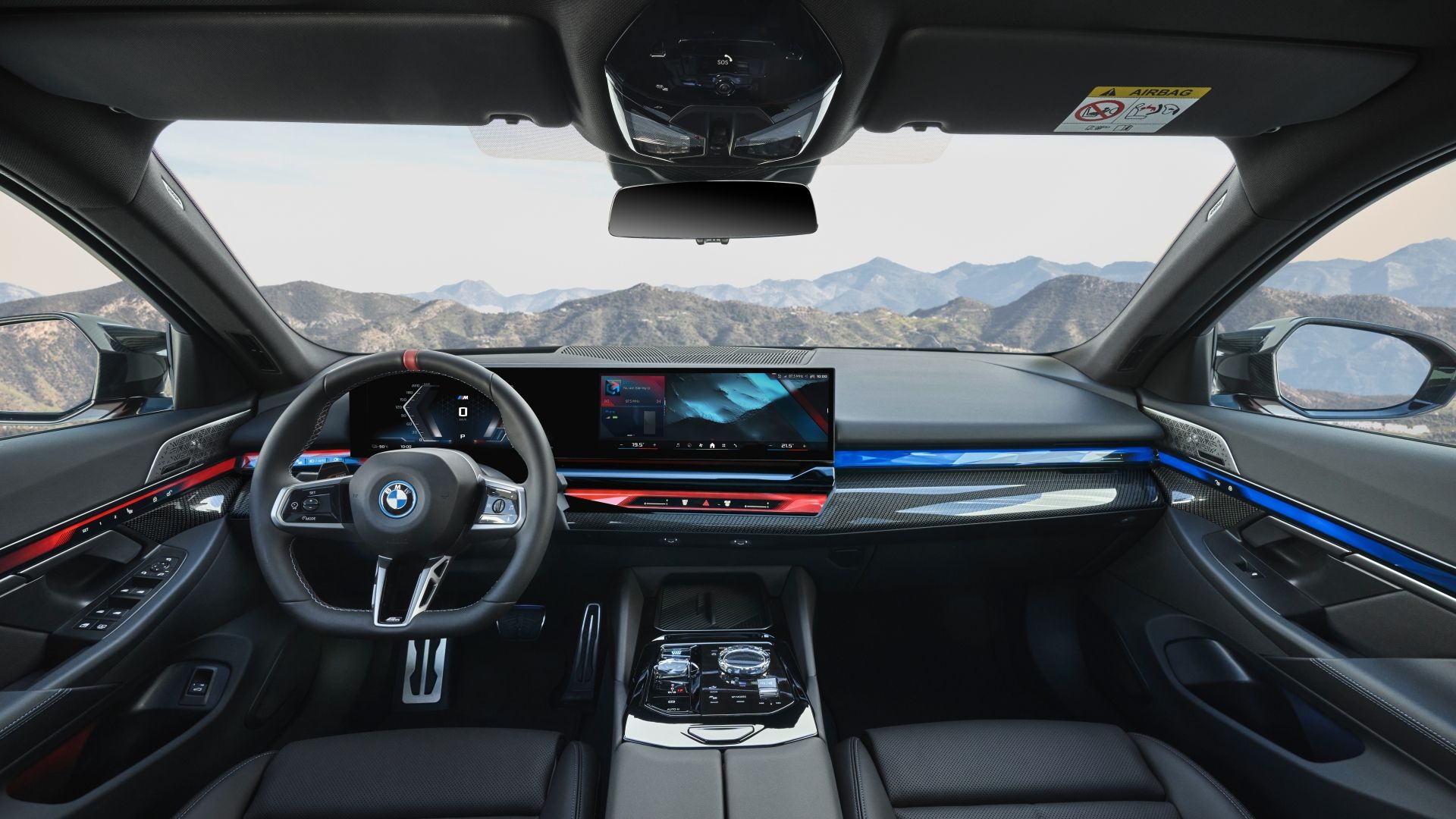 A shot of the dashboard in a 2024 BMW 5 Series 
One thing for certain and that's BMW has never left its buyers feeling short-changed on interior quality and technology. A genuine leather seating surface remains an option, a new and likely popular option will be BMW's vegan-friendly seating surface called Veganza. Once inside things feel more 7-Series than 5 as passengers will notice more room inside.
All 5 Series models come standard with the large 12.3-inch curved display and the 14.9-inch infotainment touchscreen that's been brought over from the flagship 7-Series sedan. Apple CarPlay, Android Auto along with a Harman/Kardon stereo system are standard.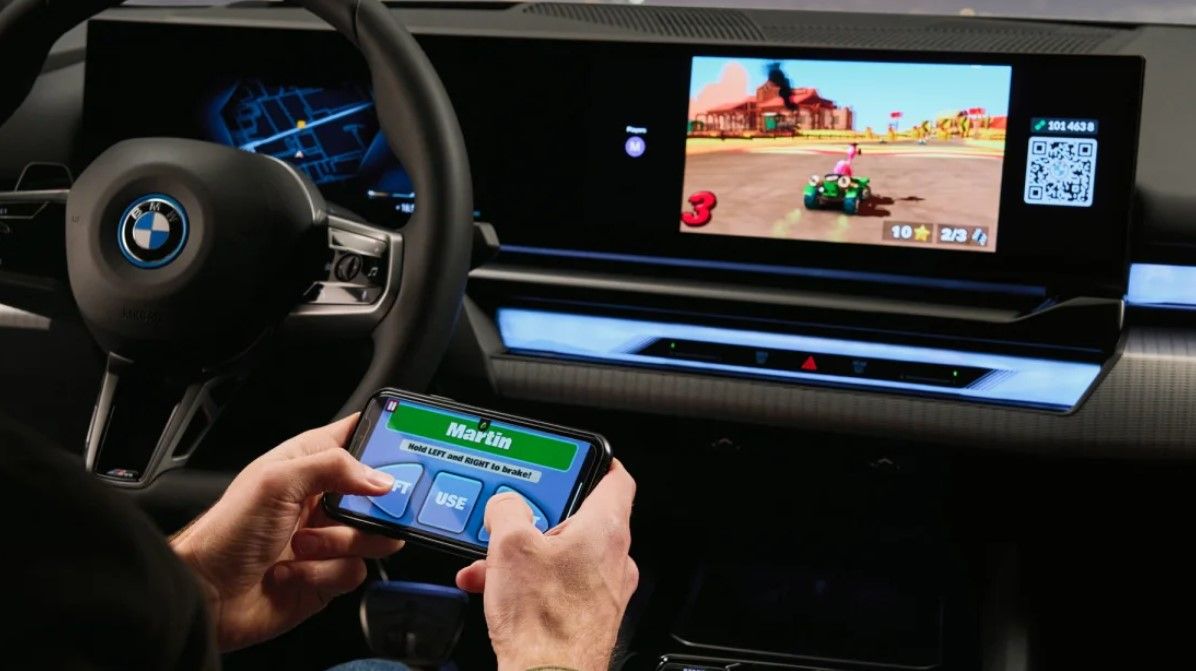 2024 BMW AirConsole
Most interesting and exciting for drivers with teenagers is a new feature BMW calls AirConsole. This is an in-car gaming system that allows drivers and passengers to stream content or play video games while the vehicle is stationary via a smartphone connection. Games currently available include racing, sports, and quiz games as well as simulations. BMW says the content will be continuously expanded.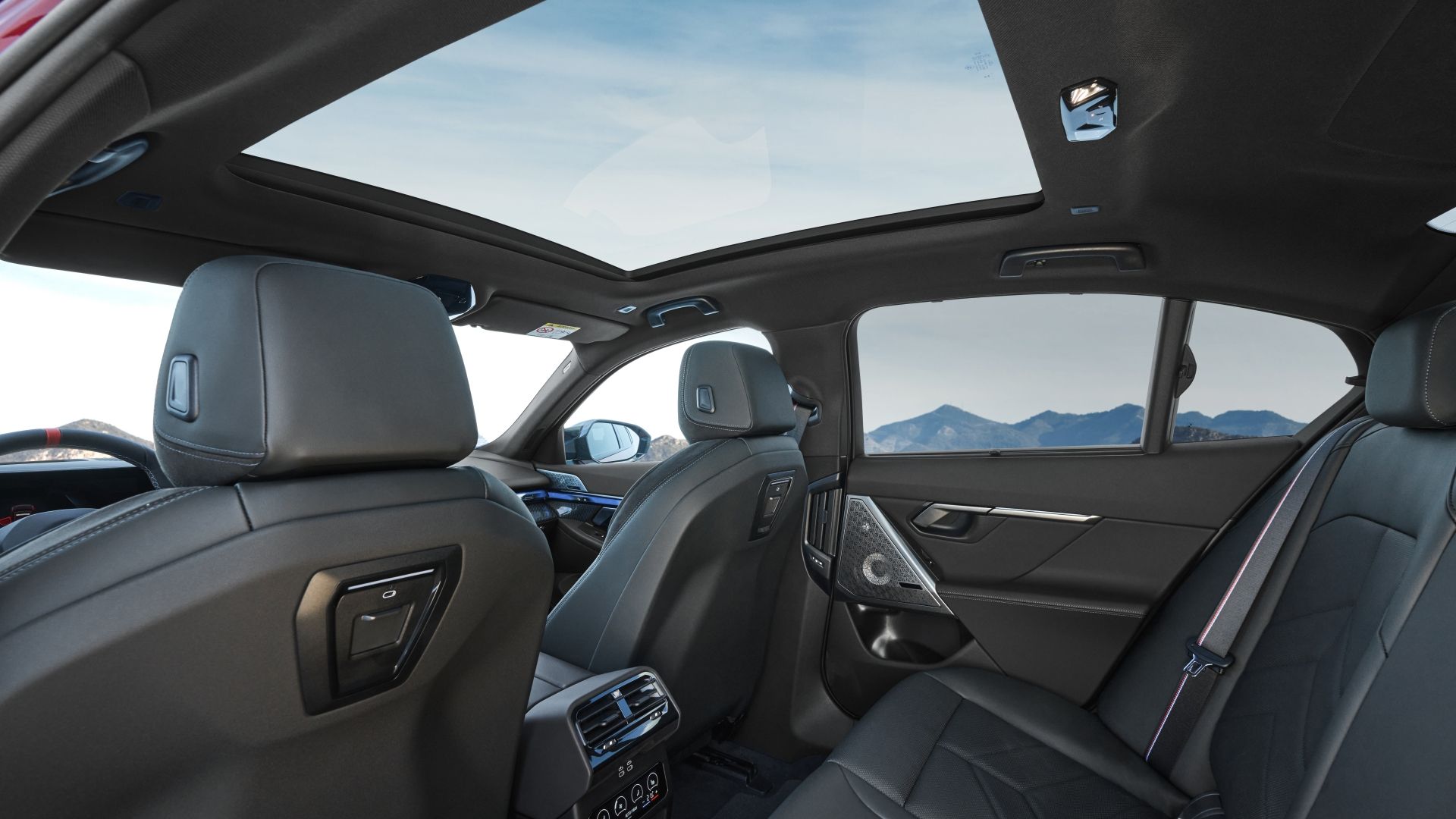 A shot of the rear seats in a 2024 BMW 5 Series 
Thanks to the car's overall increase in exterior dimensions, things in the cabin have gotten more spacious while the fit and finish are what you would expect from the German automaker. Those looking to step up to the optional Luxury Seating package will get heated and ventilated seats, more power adjustments, and a massage feature. Additional options include heated steering wheel, head-up display, panoramic glass roof, and an interior camera.
RELATED: Why The BMW i5 M60 WiIl Never Replace The M5 Sports Sedan
Price And Availability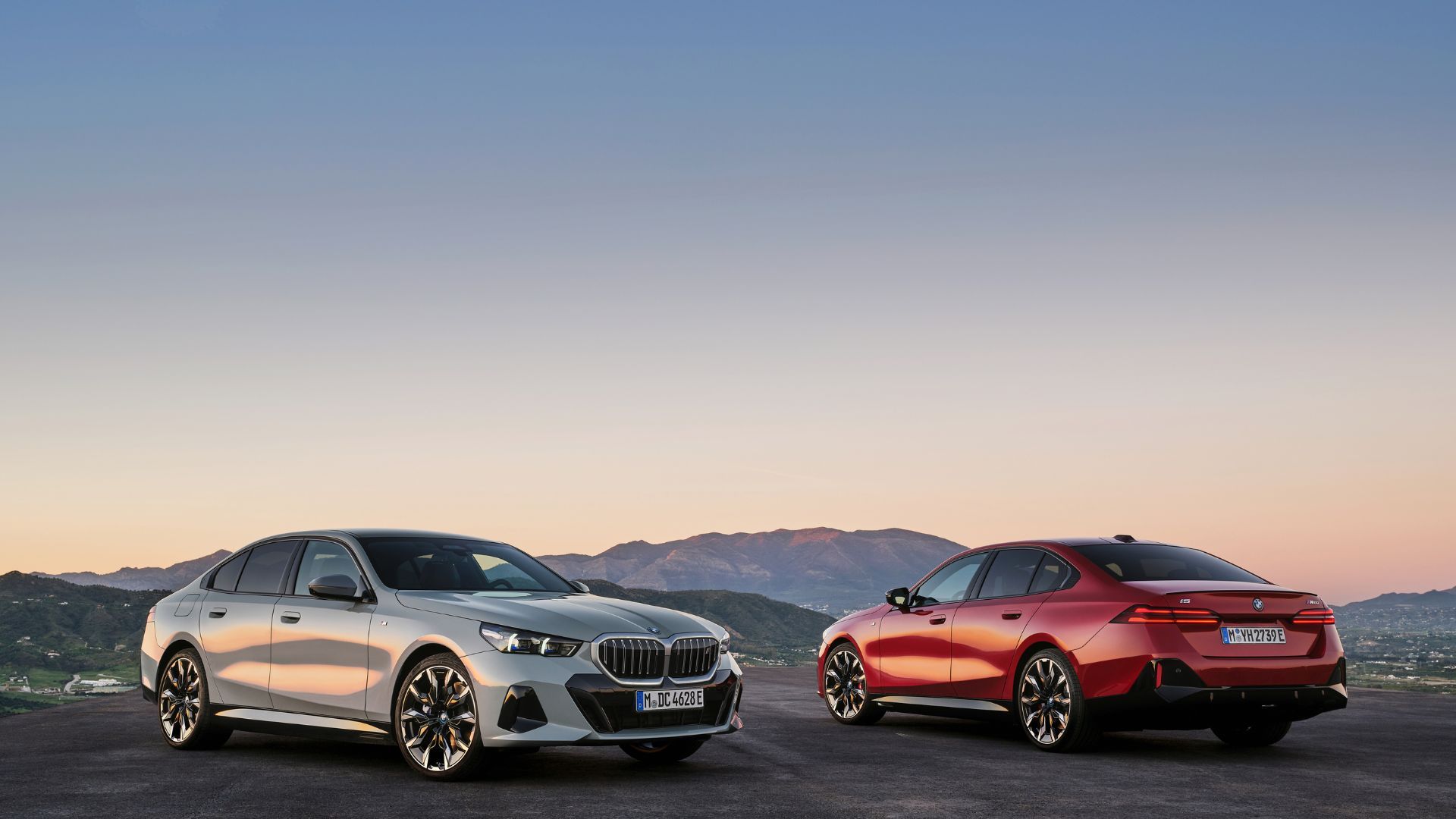 The 2024 BMW 5 Series elevates performance, elegance, and innovation to unprecedented levels.
BMW says shoppers can expect to see the new 5 Series in the fall with its official release coming in October. Expect to see price hikes of just under $2,000 across the lineup starting with the 530i and 530i xDrive along with the 540i xDrive. Prices will range from $58,895 to $65,895. Expect to pay up for the i5 EVs with prices ranging from $67,795 to $85,095.
While nothing has been confirmed, BMW is rumored to be releasing the popular and powerful M5 sports sedan next year as a 2025 model. For the first time ever, it will feature a plug-in hybrid drive train. According to Car And Driver, the next generation M5 is expected to deliver around 735 horsepower, but the automaker has not yet confirmed these numbers. And for those car culture conspiracy theorists, there are murmurings of the M5 Hybrid Wagon possibly coming to the North American market.
2024 BMW 5 Series Pricing

| | |
| --- | --- |
| 530i | $58,895 |
| 530i xDrive | $61,195 |
| 540i xDrive | $65,895 |
| eDrive40 | $67,795 |
| M60 xDrive | $85,095 |
RELATED: An AI-Designed Car In The Real World? BMW Says Yes!
Safety
Like the current car, the upcoming 5 Series will offer an impressive package of standard safety features include
Automated emergency braking with pedestrian detection
Lane departure warning with lane-keeping assist
Blind spot monitoring.
More advanced optional safety features include BMW's Highway Assistant hands-free driving mode which enables hands-free driving at speeds up to 85mph. The driver's attention is continuously monitored via an interior camera. A new feature that BMW claims is a world first is Active Lane Change with eye activation – when the vehicle suggests a lane change, the driver can confirm by looking in the outside rearview mirror.
RELATED: 2024 BMW 5 Series Vs. 2024 Mercedes-Benz E-Class
Main Competition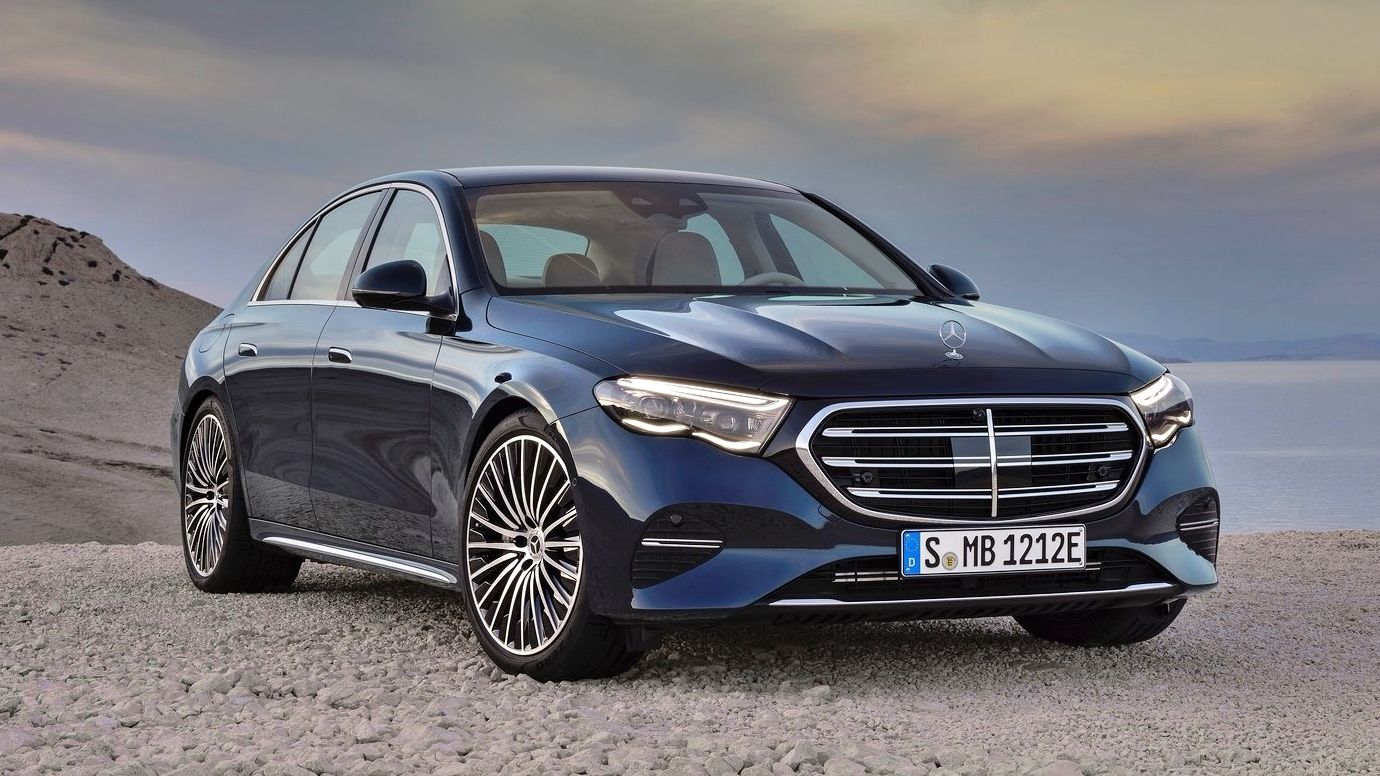 A front 3/4 shot of a 2024 Mercedes-Benz E-Class
The class, while not overly crowded, has gotten even more competitive. What has been BMW's strongest competitors in Mercedes and Audi continue to keep the heat on BMW. Solid offerings by way of the new 2024 Mercedes E-Class and Audi's A6 sedan and A5 Sportback are strong options for shoppers in this segment.
Meantime, the Genesis G80 has managed to take a substantial bite out of each of its German rivals market share offering attractive styling and a luxury feel while being a lighter on the wallet. Expect things to get tighter across the segment as EV versions of each model become available in the coming model years.
FAQ
Q: How much is the BMW 5 Series 2024?
Prices for the 2024 5 Series will start at $58,895.
Q: Is BMW coming out with a new 5 Series?
The new BMW 5 Series will be available in the fall of 2023.
Q: What new BMW is coming out in 2024?
BMW will release two new EVs for the 2024 Model year. The eDrive40 and the i5 M60 xDrive.
Q: What is the 2024 530i specs?
The 530i will come standard with the 2.0-liter turbo four cylinder which creates 255 horsepower and 295-pound feet of torque.
Q: Will there be a 2024 M5?
There will not be an M5 in 2024. M5 is rumored to make its debut late next year as a 2025 model.
Google Ads