When the C8 Corvette made its debut in 2019, everyone was amazed by the brand-new mid-engine sports car with a starting price of $60,000 and the orders flooded in. Of course, no one kept their car at the base price but even fully optioned vehicles were just above $90,000. Even with crazy dealer markups and parts supply shortages due to the pandemic, it did not stop people from getting one in any way they possibly could.
Google Ads
Fast-forward to 2023, and the new C8 Z06 is the hottest car on the block and the Chevrolet Corvette is celebrating its 70th birthday. Now, the idea of autonomous and electric vehicles going mainstream has led to an appreciation of older cars that deliver unique driving experiences and an analog feeling with classic sports cars, and old-school muscle cars reaching collector statuses.
The Chevrolet Corvette is certainly in that space with special editions of earlier generations going up in value, as the C8 has gone mid-engined. While this may be a departure from the traditional Corvette, it also marks a new beginning for the bow-tie brand. This has now given rise to speculations from today's buyers on which variants of the C8 will be future collectibles.
RELATED: The One Thing That Kills The C8 Chevy Corvette's Appeal
2020 Corvette Stingray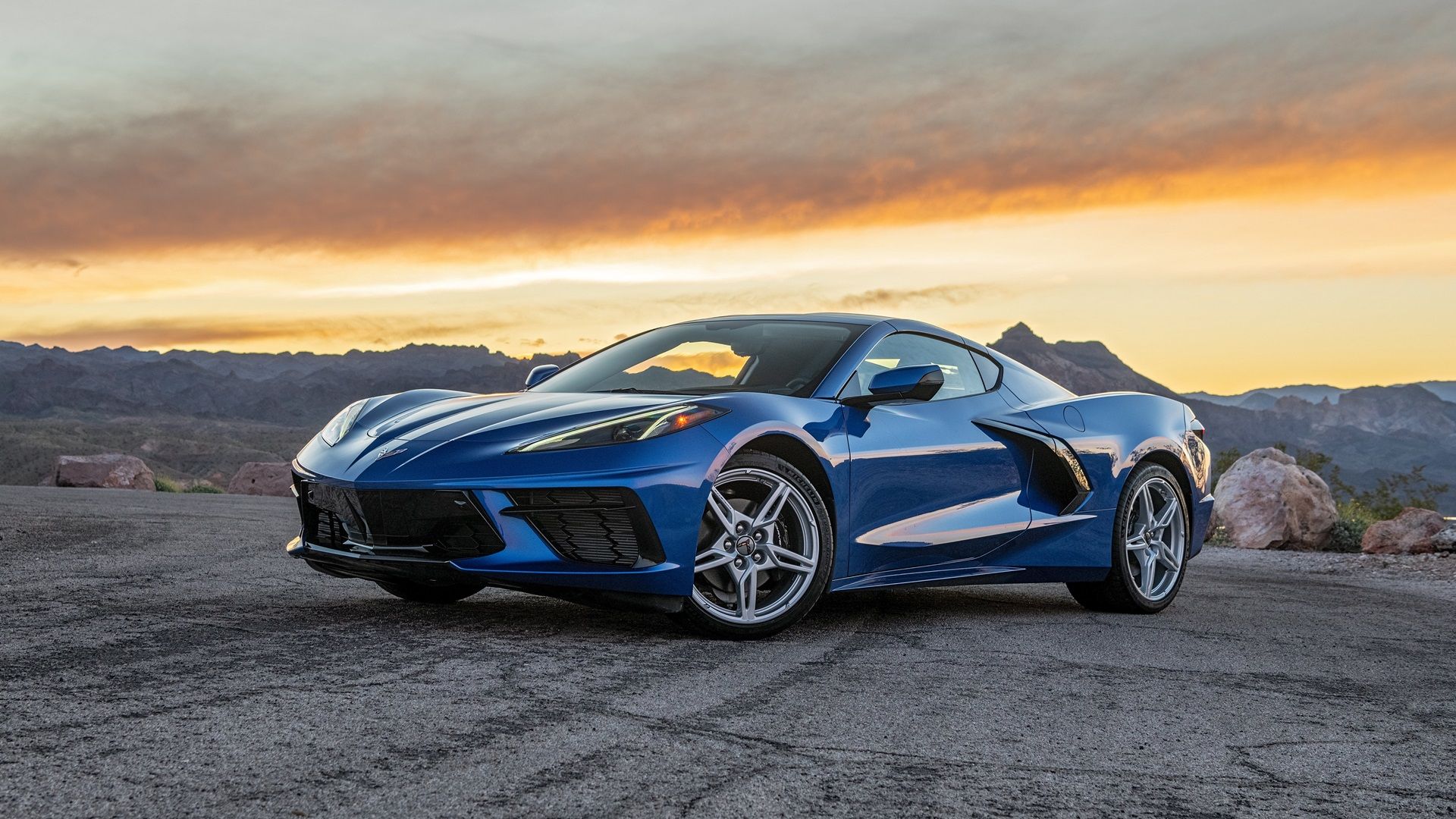 Front 3/4 view of a blue 2020 Corvette Stingray
The first year and last year of most special vehicles are the most desired among car collectors. The 2020 Corvette is the first production year of a mid-engine Corvette decades after the project was first conceived. Not only was it a fantastic sports car, it was a bargain for a mid-engine platform as you had to spend six figures to get a similar vehicle with European brands. It was the first mid-engine car with proper performance that didn't cost a fortune to buy.
Google Ads
In addition to being the first year of production, there were a lot of challenges surrounding that production. The pandemic, parts supply shortage, and the 2019 GM workers' strike caused a big delay in the production of 2020 Corvettes. History has shown that cars with the least production year tend to get sought after even if they're not special. But in this case, 2020 is the first year of production and the last year of production. Hagerty also mentioned the 2020 C8 Corvette in its list of future collectibles.
RELATED: Why Chevy Will Never Do Better Than The C8 Corvette
2023 C8 Z06 (Z07 Package)
Special versions of good sports cars have always been sought after, look at the 911 GT3s, Ferrari 458 Specialé, and even the Corvette Z06s. These are special versions of already great cars and people want them even more and in most cases they become collectible from the beginning. The Z06 is the more hardcore version of the regular C8 stingray and it got a new engine to further drive that point. Over the years, only five of the seven generation corvettes got a Z06 model; C2, C5, C6, C7, and the latest C8 generation.
The 5.5-liter flat-plane crank engine is the most powerful naturally aspirated V-8 in history. That fact alone made headlines and piqued people's interest in the Z06 even more. In an era, where forced induction or hybridization is being used to gain more power and pass emissions, the Corvette stands out. Not only was a new engine built for this car, but it is the most powerful unit of its kind. As if the Z06 was not an already special vehicle, the Z07 package is even more special.
Back in the day, if you wanted to race your Corvette, you opted for the Z07 package. This wasn't even an option you could get for your car unless you were going to race with it, you had to express interest in racing to know it existed. It became a factory option in the C6 generation and introduced more track-focused parts to the Corvette. The latest generation C8 Corvette still offers the Z07 package but has taken it to another level.
With the C8 Z07 package, almost every exterior performance part is carbon fiber. You get carbon fiber wheels which is a first for the Corvette, an aggressive carbon fiber aero kit, sticky Michelin Cup 2 R tires, carbon ceramic brakes, etc. Some mechanical adjustments are even made like changes in spring rates to accommodate for the lighter components.
All of these changes are meant to improve the car's performance on the track. While customers can opt for the aero package, the other options like the carbon wheels and mechanical changes cannot be gotten unless you opt for the full Z07 package. Now, this is a collectible already since you have a special car with a special engine and race package.
RELATED: Cheap Mods Every C8 Chevy Corvette Owner Should Get
70th-Anniversary Corvettes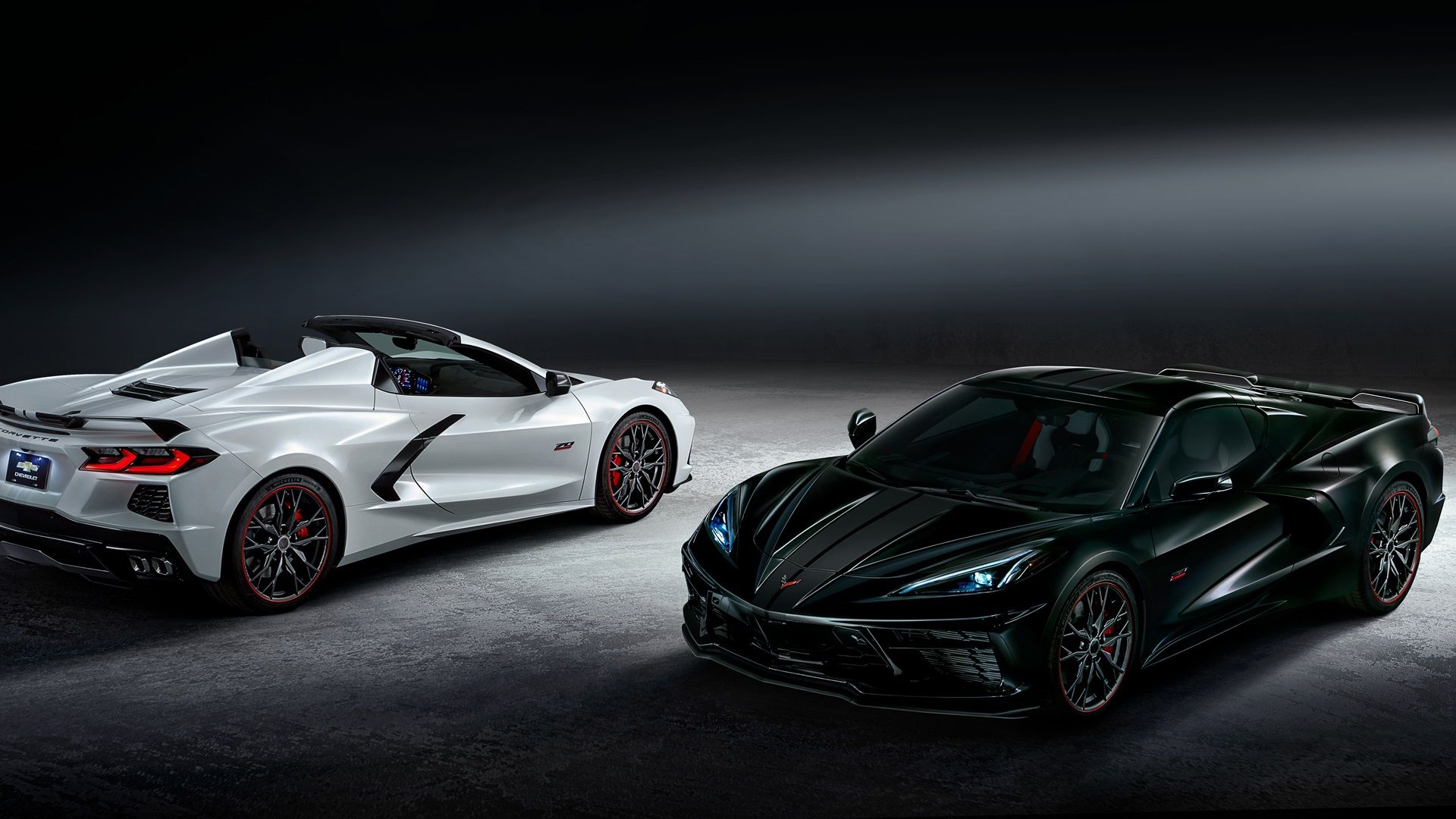 2023 Chevrolet Corvette Stingrays 70th-Anniversary edition
Celebration models are also collectible since those options and combinations can only be gotten in that year. 2023 marks seven decades since the production of the C1 Corvette and the Corvette lineage as a whole. To celebrate, Chevy has introduced a 70th-anniversary package available for 2023 Corvettes only which includes the Z06.
As mentioned before, special cars with special packages become collectibles. The 70th-anniversary package is a $6,000 option on top of a 3LZ-equipped C8 Corvette which is the top trim. Only two colors are available with the 70th-anniversary which are White Pearl Metallic and Carbon Flash Metallic with the option of racing stripes. The white color makes total sense since the C1 Corvette only came in Polo white so the first mid-engine celebration needs to come in white also. You also get special wheels, 70th-anniversary badges, and a lot of red trim inside and out. A custom luggage set with red stitching and a new logo is also available with the car.
RELATED: Should You Buy A 2023 C8 Chevrolet Corvette Or Wait For The '24?
C8 Corvettes With Rare Colors
2023 Corvette C8 Z06 in mint green
This may sound strange to non-car people, but this is seen in every industry. If a certain item is made in a rare color it raises interest and desire for that product. An example is the yellow Ferrari F50s and Porsche Carrera GTs commanding more prices because fewer cars were produced in that color. Porsche's PTS (Paint to sample) cars are more sought after than ones with regular colors. Even the modern era has seen funky and special colors make a comeback.
But in every model, there always seems to be a color that is most popular and least popular and the least popular colors tend to become desirable later. The most sold C8 color is Torch Red which makes sense since red is a popular Corvette color. But Zeus Bronze and Caffeine are the least sold with only 509 and 385 cars respectively which are just 894 cars between them. Zeus Bronze looks like brown and Caffeine looks like a car dipped in hot chocolate which aren't colors people would readily go for.
Rare colors like the Copper Corvette, Cascade Green, Honduras maroon, Saddle Tan metallic, etc. may not have been popular color choices, but they are desired vehicles. Lack of sales has even led to Chevy canceling Zeus Bronze as an option so if you want one then you have to pick from the 500+ vehicles available. Zeus Bronze and Caffeine may not be desirable colors and some may even call them ugly, but cars with rare colors like that do become desirable over time because only a handful of them exist.
Google Ads