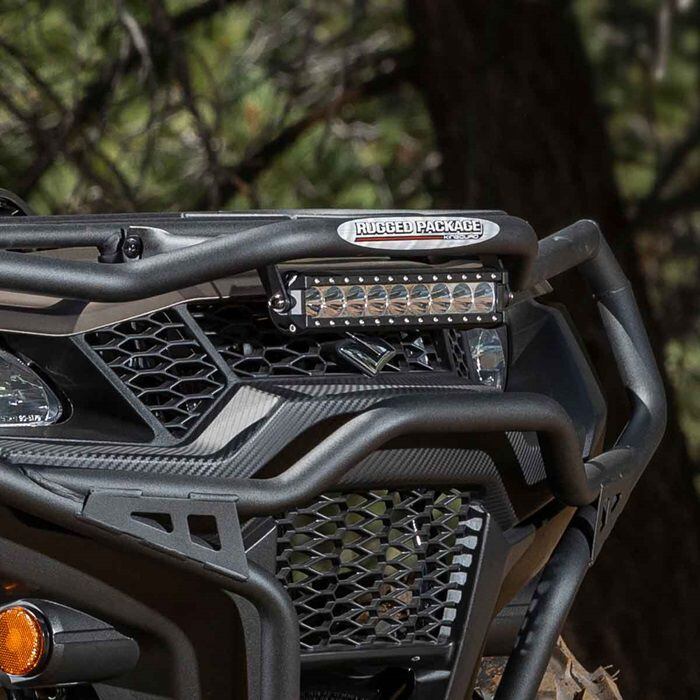 Deck your KingQuad out with parts from Suzuki. (Suzuki/)
Are you the type of powersports enthusiast who loves loading up on accessories and parts to make your ATV the best do-it-all machine it can be? Manufacturers have what you need right on their accessory websites, so you don't even have to go into the dealer to get them if you don't want to. This list includes a selection of products that we found on Suzuki's website that you may not have realized you wanted to put on your ATV.
Google Ads
Related: Can-Am ATV Accessories You Didn't Know You Needed
LED Light Bar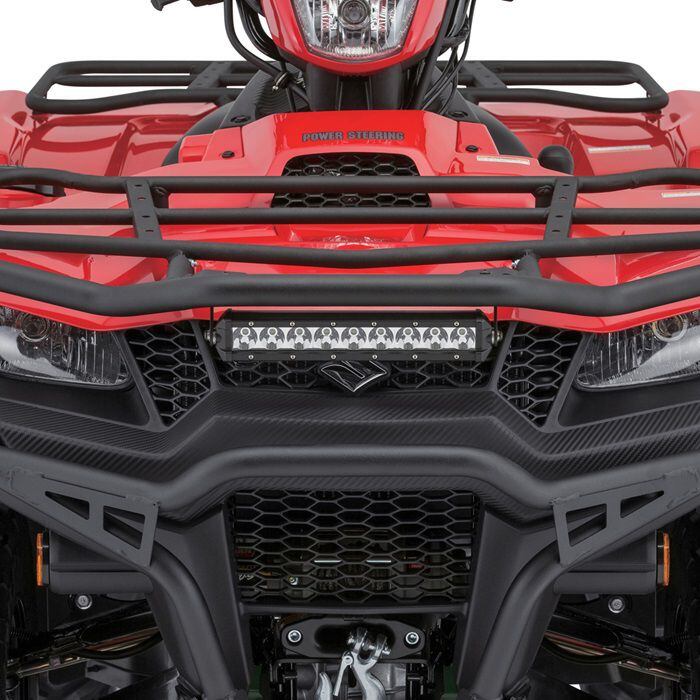 See and be seen. (Suzuki/)
The KingQuad has a trio of halogens up front, but if you want to bathe the path ahead in more light Suzuki has a 10-inch LED light bar available as an accessory. This bar offers 2,700 lumens and will draw minimal power. It's waterproof so you can feel confident riding through wet weather. The light bar needs to mount onto a front bumper (part number 990A0-45085, $419.95), so be sure to take that into consideration. Once the bumper's equipped you can add the light bar to 2019–2022 KingQuad 500 or 750s.
Price: $219.95 | Click here for more information or to order online.
Warn VRX 25 KingQuad 750/500 Winch Kit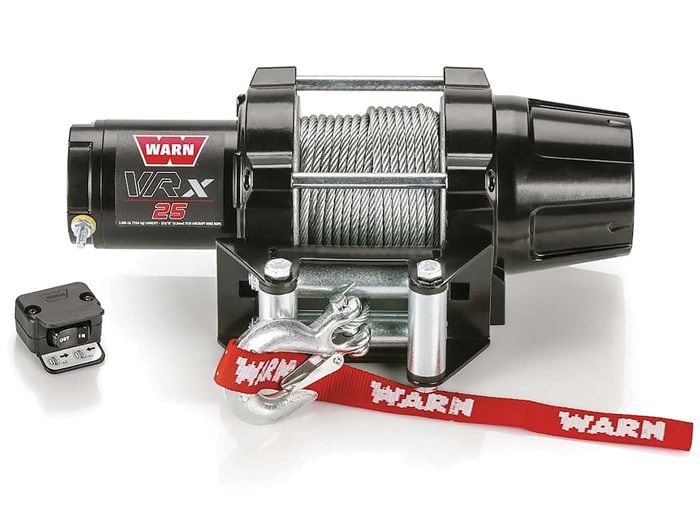 A winch could help get you out of a sticky situation while you're out on the trail. (Suzuki/)
The KingQuad can be more useful on the trail or around the property with a winch. This tool can help pluck an ATV out of the mud or yank out that old fence post. Suzuki has already prepped the KingQuad 500/750 for a winch; mounts and a wiring are in place. All that's left to do is the final install. This kit comes with the Warn VRX 25 winch, a wing mount, and wiring. It's waterproof powder-coated to keep corrosion at bay. There's a three-stage planetary gear train for smoothly reeling in the steel cable and a mechanical brake for control.
Price: $599.95 | Click here for more information or to order online.
Horn Kit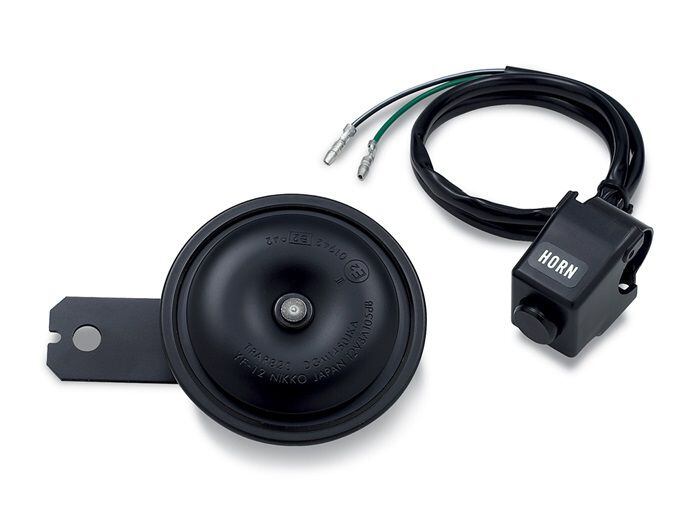 Adding a horn to your quad can be helpful for getting attention in construction zones or on the trail—just be considerate with your usage. (Suzuki/)
It can be difficult to get other riders' attention over the sound of engines or the general cacophony of a jobsite. A honk of the horn can help others know you're there or ready to get a move on. Suzuki sells this horn kit for 2008 to 2022 KingQuad 400s. It comes with the necessary installation hardware and can be plugged into the KingQuad's original wiring harness for power.
Price: $49.95 | Click here for more information or to order online.
Google Ads
KingQuad 400 Front and Rear Mud Guards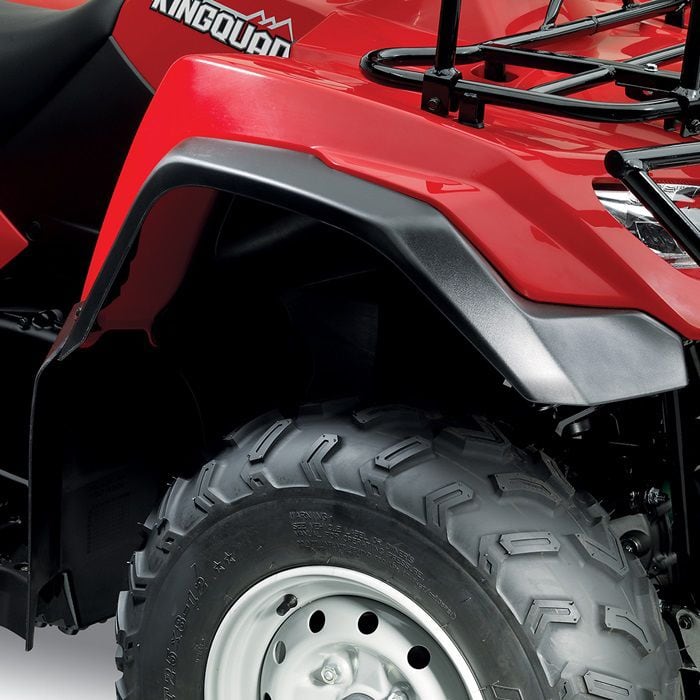 Wide fenders like these provide extra protection. (Suzuki/)
Slinging mud is part of the fun of riding, but you may want to boost up the defenses against rocks and other debris that gets flung up. That's where mud guards come in. Suzuki sells the front and rear mud guards separately, so you can choose to add one or the other—or both, for ultimate protection. These sets are designed to fit the 2008–2022 KingQuad 400.
Front Mud Guards Price: $49.95 | Click here for more information or to order online.
Rear Mud Guards Price: $89.95 | Click here for more information or to order online.
GPS Tank Bag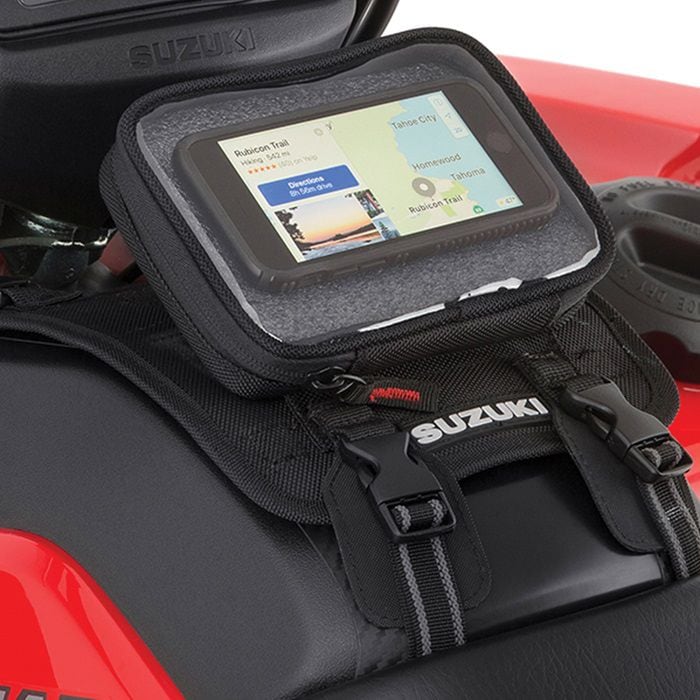 Find your way back home with your navigation in view. (Suzuki/)
Going somewhere? This GPS tank bag helps hold your phone or GPS device in view thanks to the window pocket. The bag is made of UV-treated ballistic nylon to withstand daily use. It can be equipped on the range of KingQuads, 2019–2022 KingQuad 500 and 750, or the 2011–2022 KingQuad 400. This product was also mentioned in our "9 Hunting Accessories to Get ATV Riders" story, so take a look at that list if you want more accessory ideas.
Price: $39.95 | Click here for more information or to order online.
Want to stay up to date on the latest UTV Driver news and reviews? Sign up for our weekly newsletter!
Google Ads