We all have the perfect vision of our favourite cars. For some, it's totally clear-cut. For others, the perfect vision is something not set in stone; it evolves over time as fresh ideas come to mind and new opportunities present themselves.
Google Ads
Jay, the owner of this street/drift-spec C33 Nissan Laurel, definitely subscribes to the latter.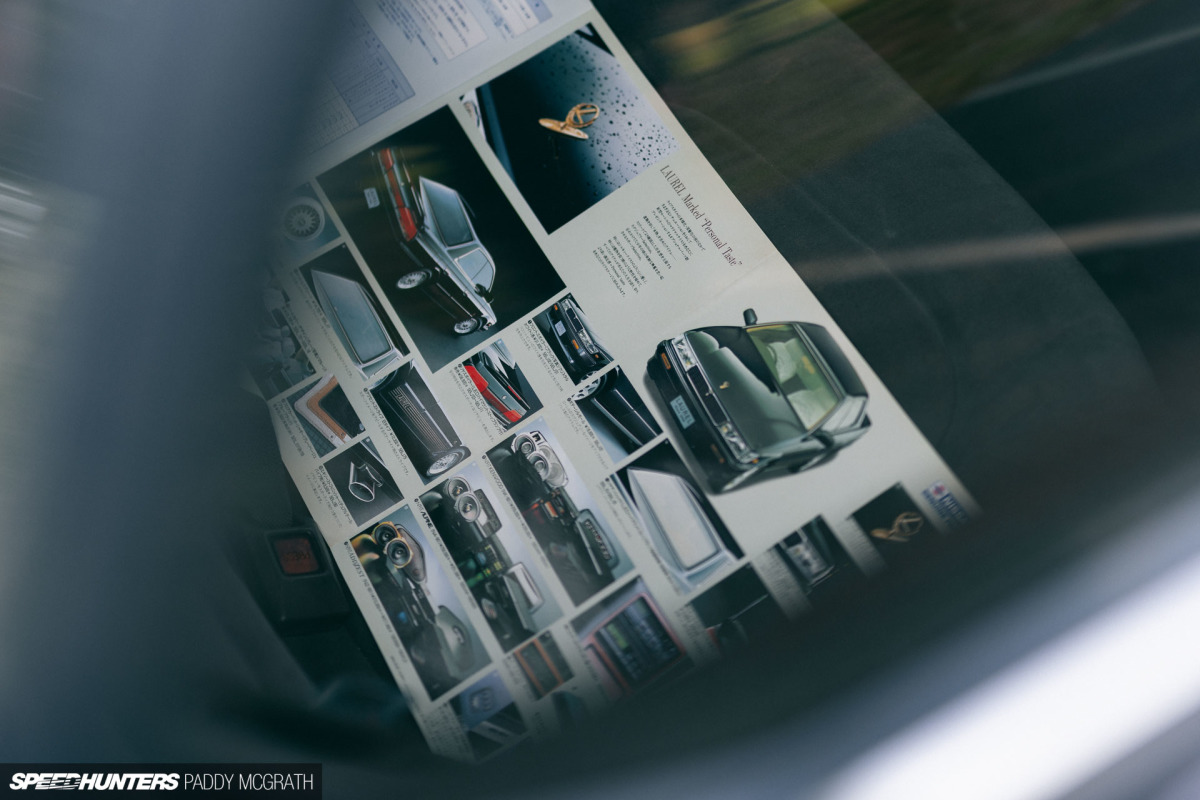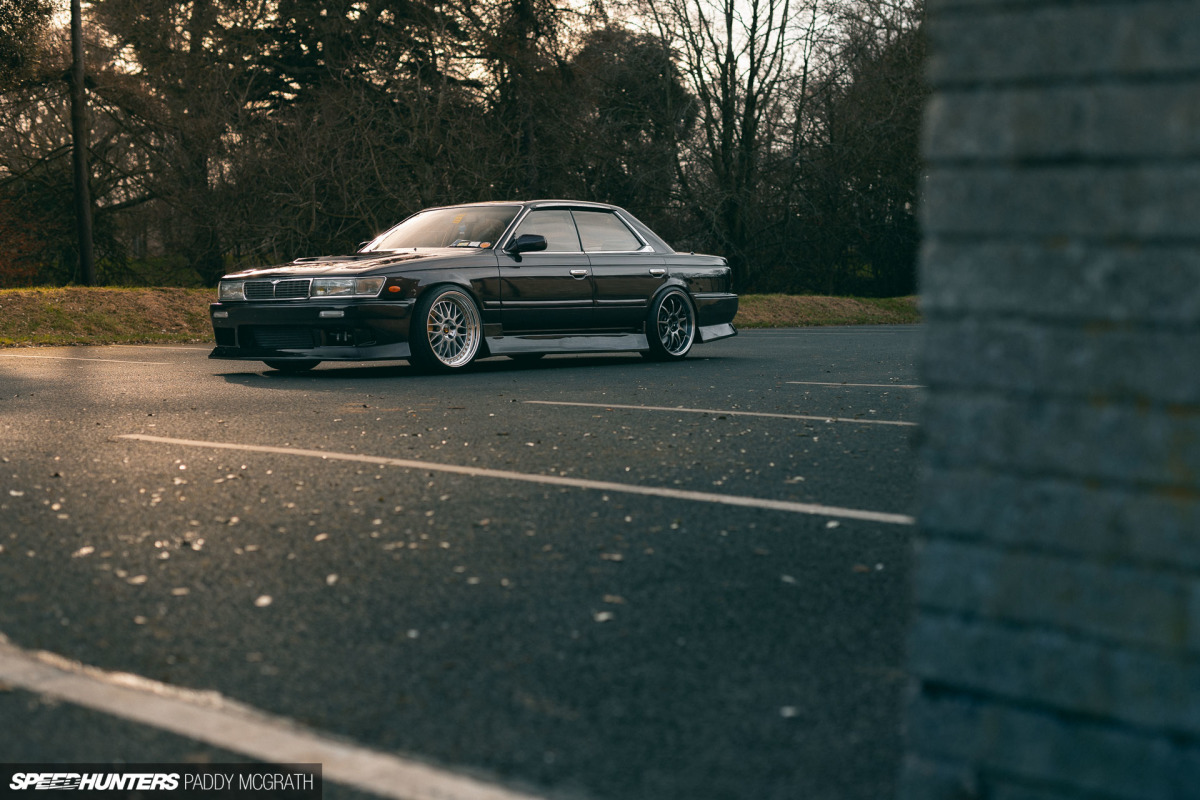 When Jay purchased the JDM import it was basically a bare shell. The car didn't arrive in Ireland that way of course, but C33 Laurels are easily mixed and matched with engines, drivelines and suspension components from A31 Cefiros and R32 Skylines of the same era, so buying one from within the drift community as a rolling body is not at all an uncommon scenario.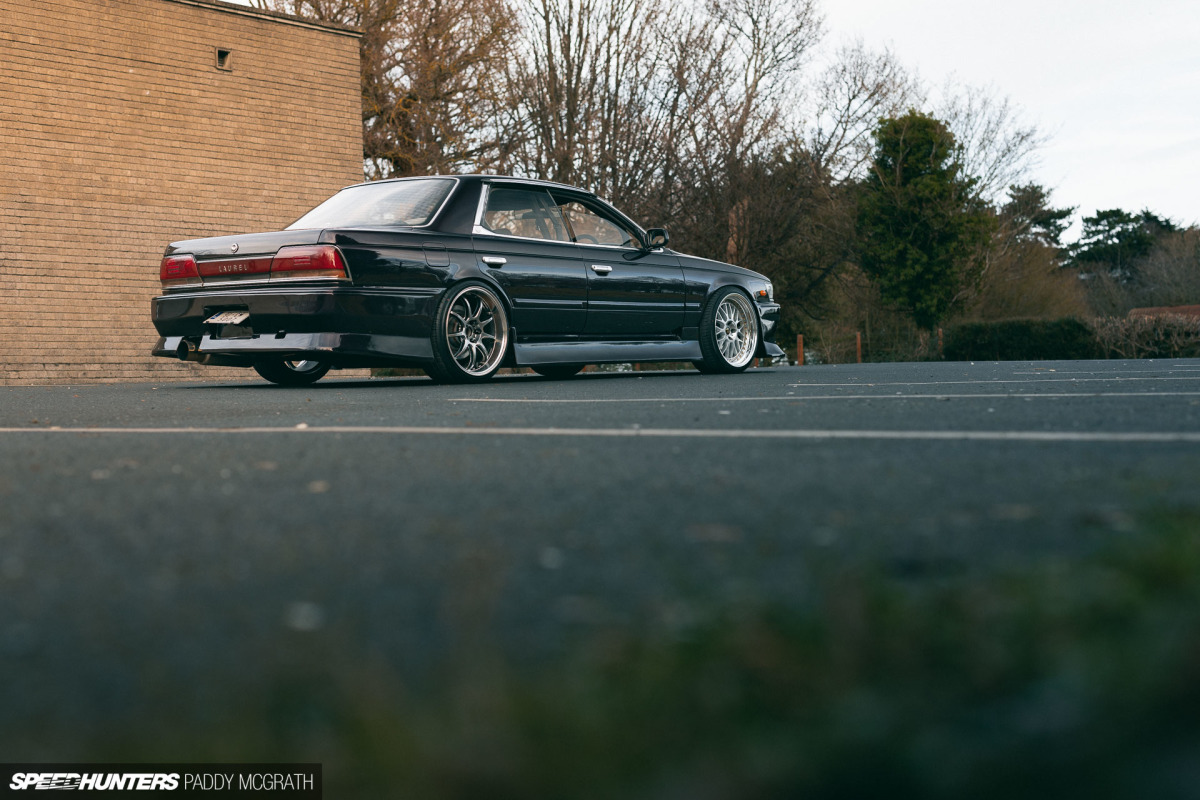 In the time since Jay got the Laurel back on the road, it's remained in a constant state of evolution. He's always changing things up and keeping the car as fresh as possible, whether that be through a new engine setup or something as simple as different wheels.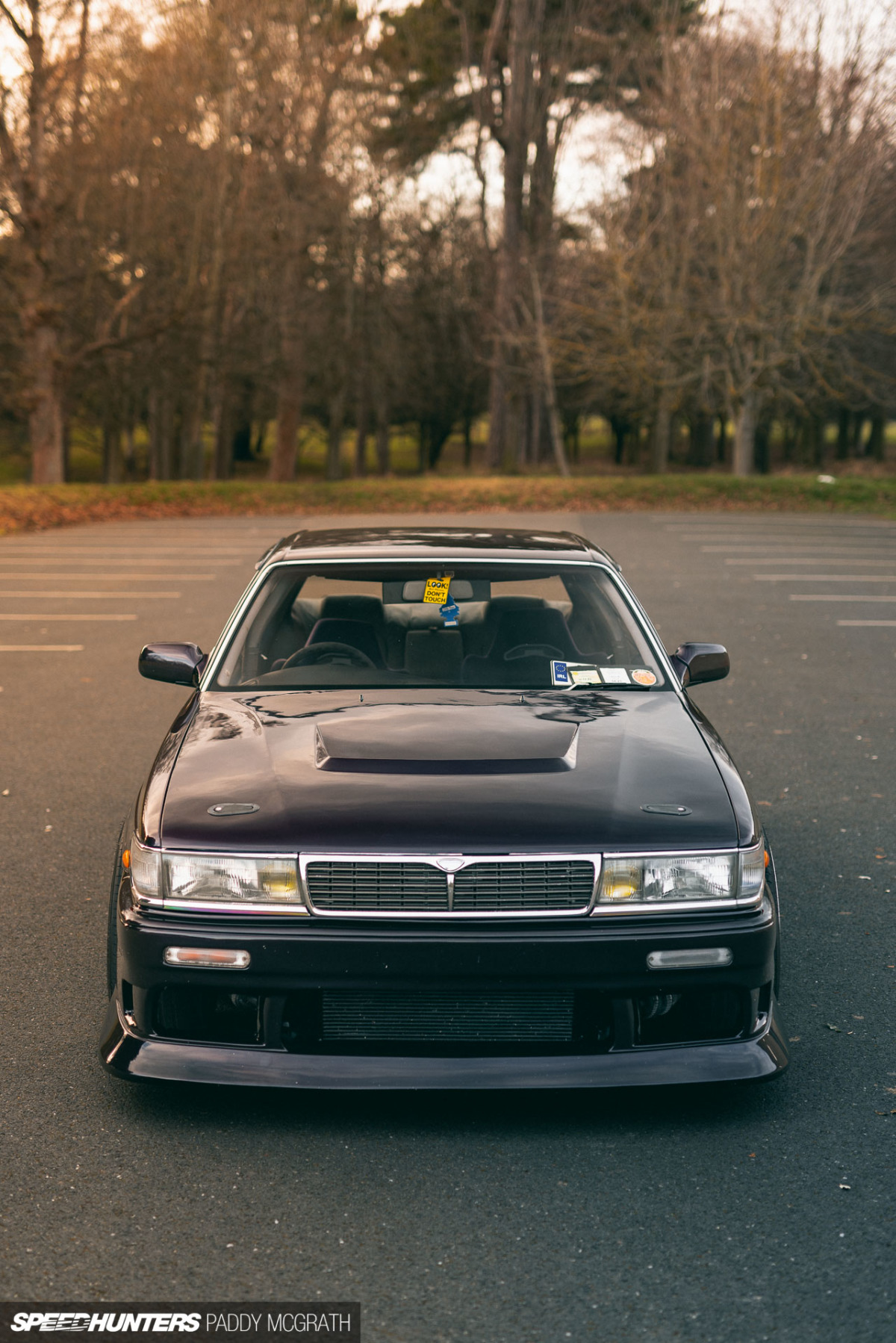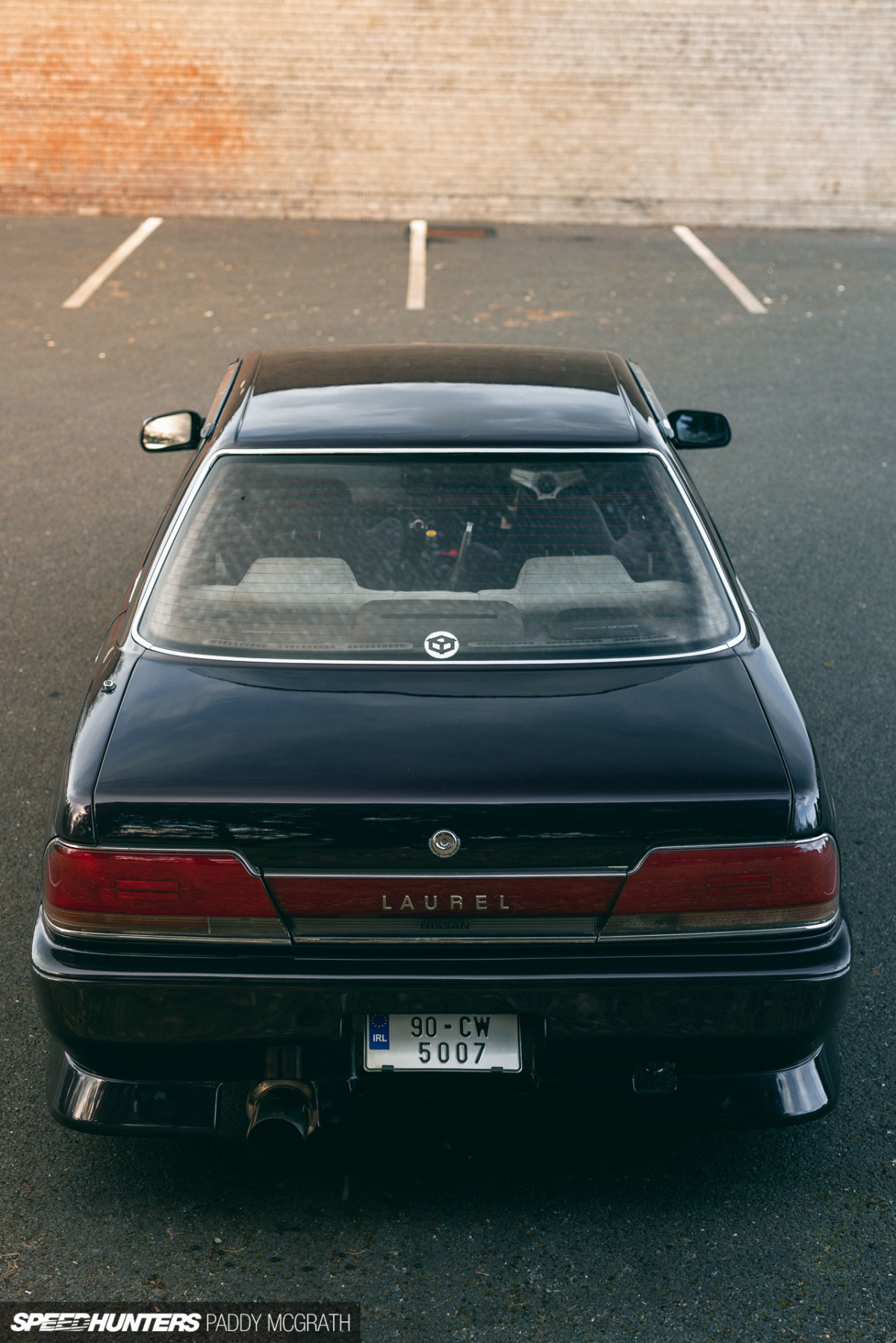 Its current guise mixes Japanese aftermarket performance and styling parts – many from the golden late-'90s/early-'00s JDM tuning era – plus some newer gear, and technology from outside of Japan to improve the driving experience.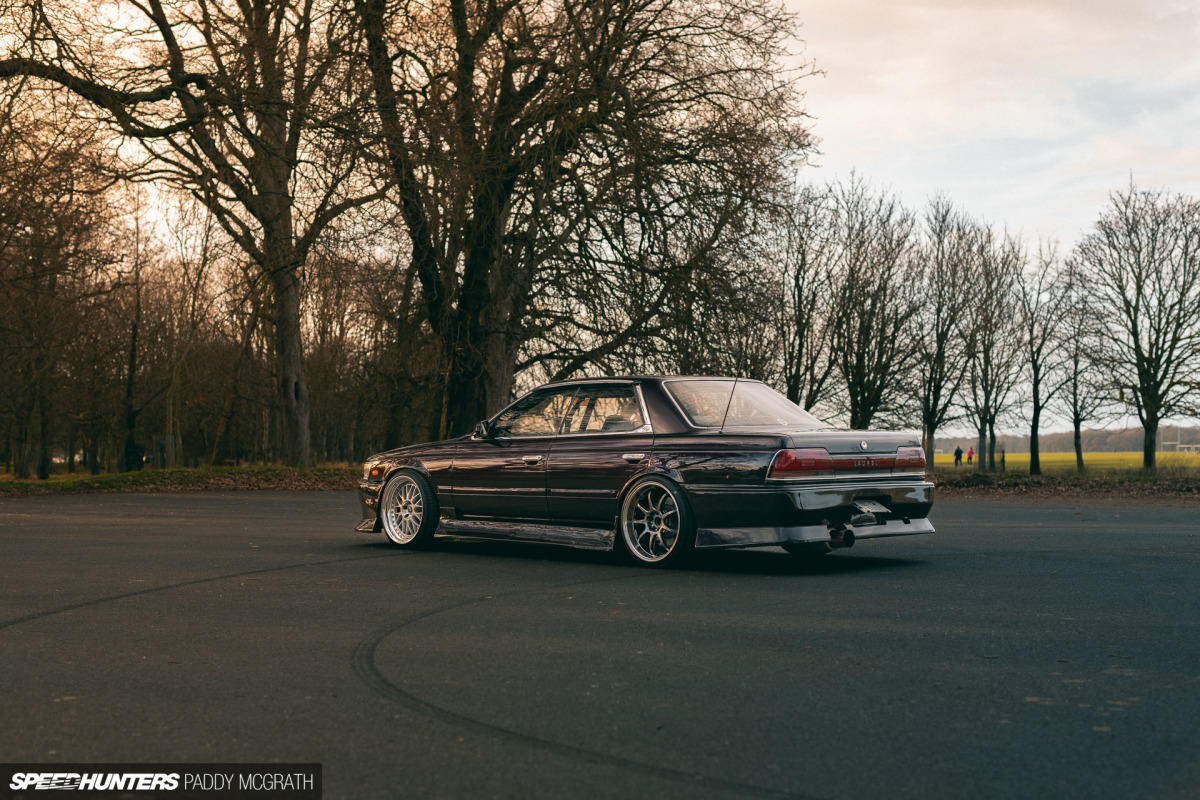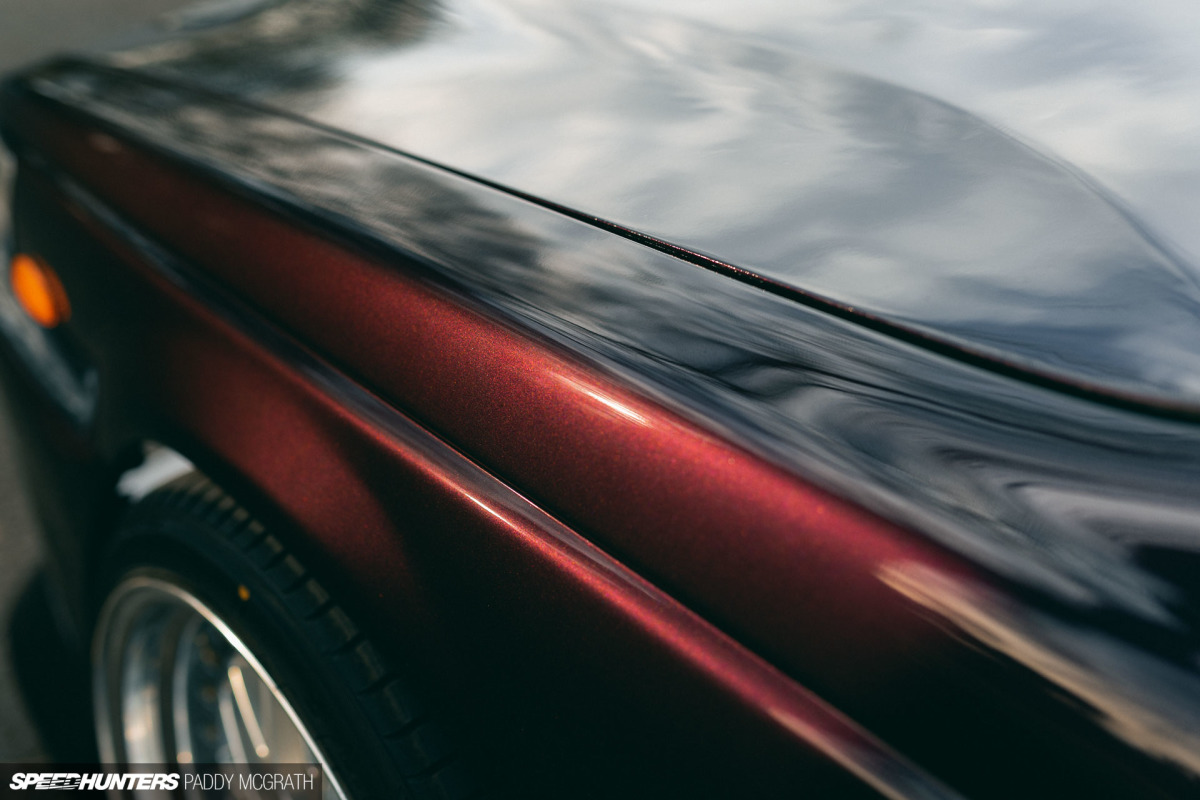 Let's start outside, where you'll find a three-piece Final Konnexion FRP body kit, comprising of deep front and rear bumper spoilers and side steps for a classic C33 drift vibe. Added to this is a FRP vented bonnet plus kouki grill and taillights. Although the paint looks black, when light strikes it the deep red hue and heavy metallic flakes really bring the finish to life.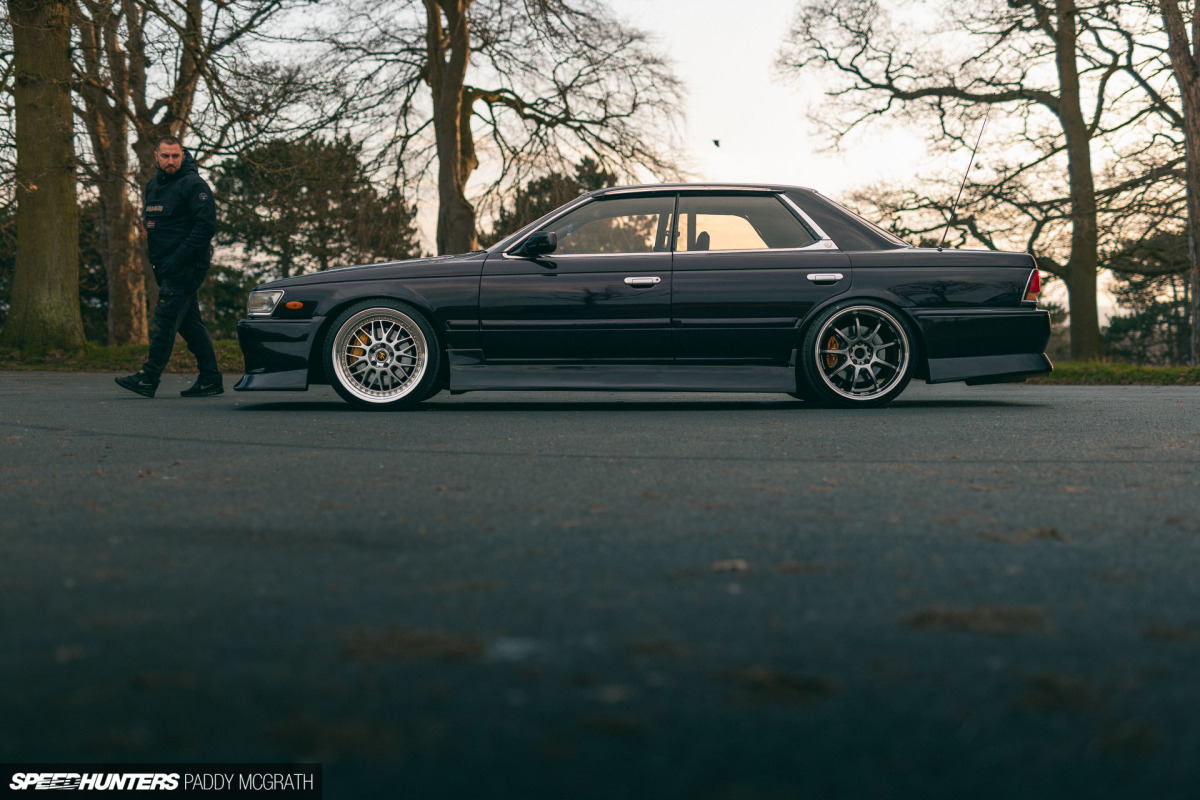 Mis-matched Work Wheels – 19×9-inch -13 offset VS-XXs with stepped lips and gold hardware up front and same size (but +35 offset) Emotion D9Rs out back – pull the exterior look together.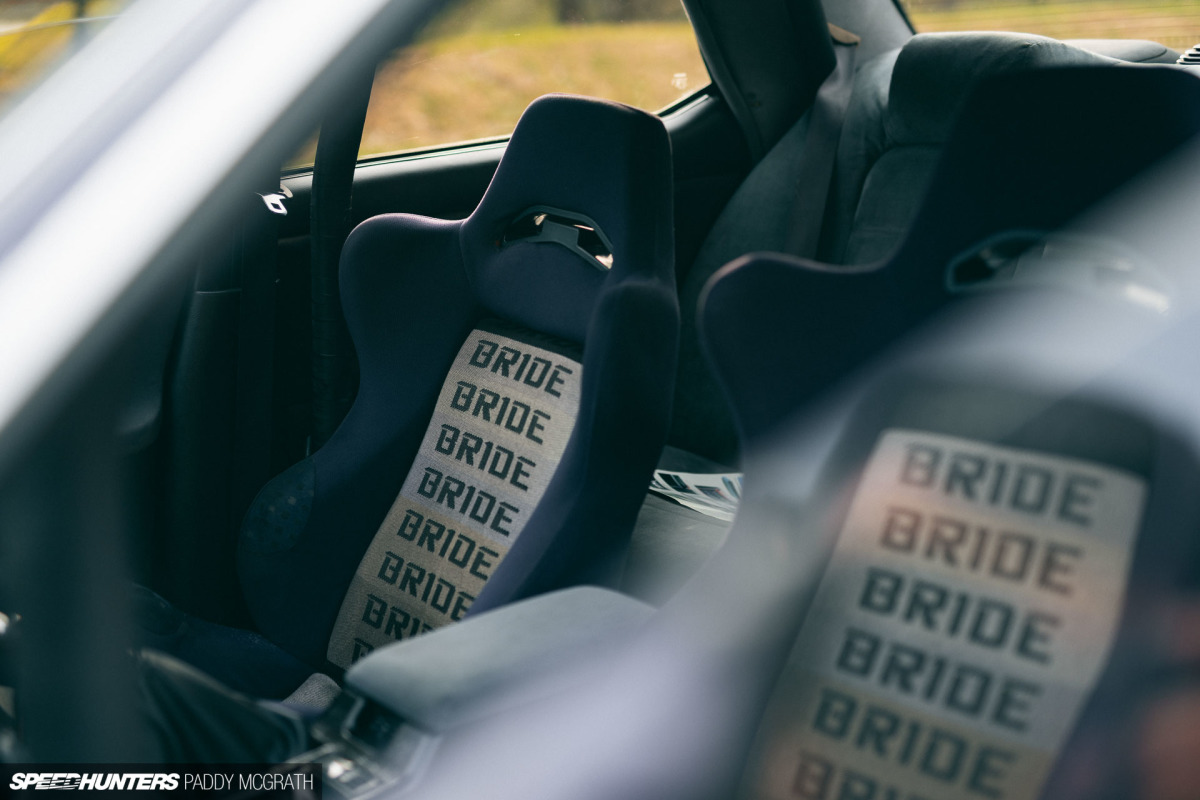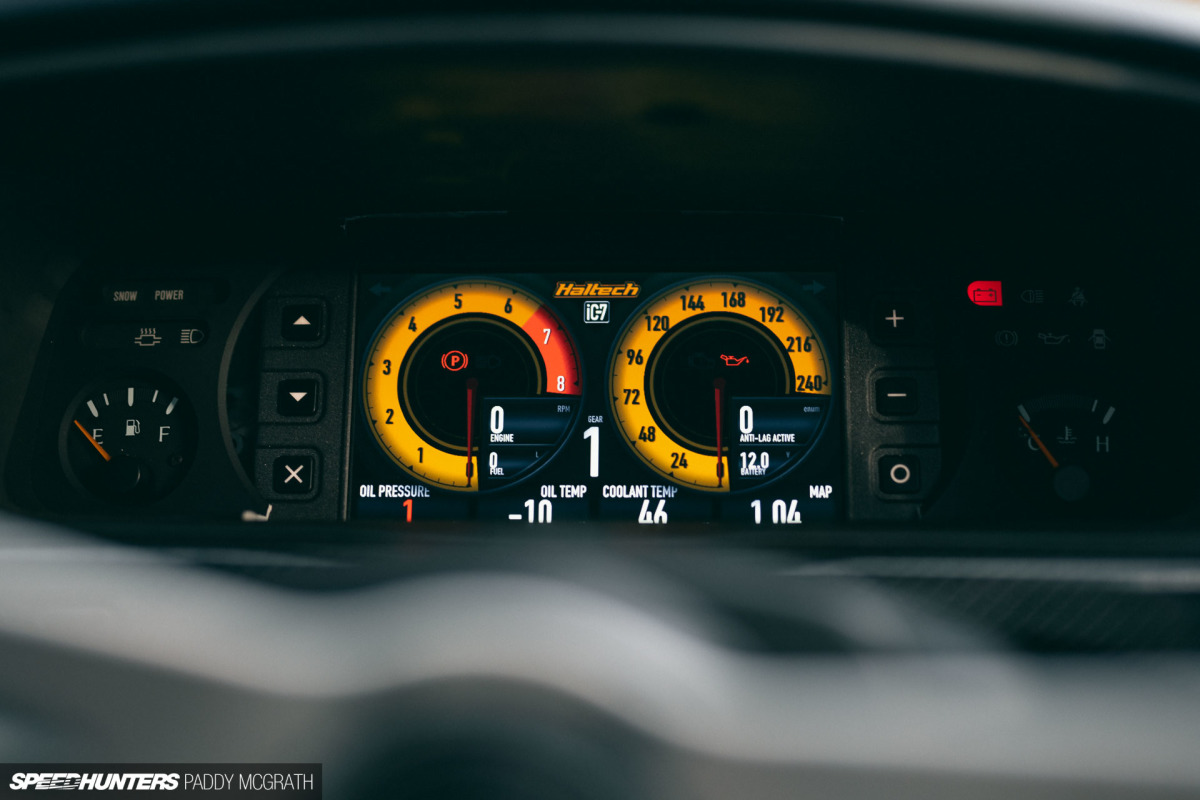 Inside, Jay has kept things simple, but the result is effective. The Laurel runs a full interior, but one that now includes some JDM classics – a Cusco bolt-in roll cage, old school Bride front seats (Brix 1.5 and Brix 1 variants) and a deep-dish Nardi steering wheel. An unexpected but very welcome upgrade is the Haltech iC-7 Classic digital dash, which relays all under-bonnet information to Jay via a Haltech Elite 2000 ECU.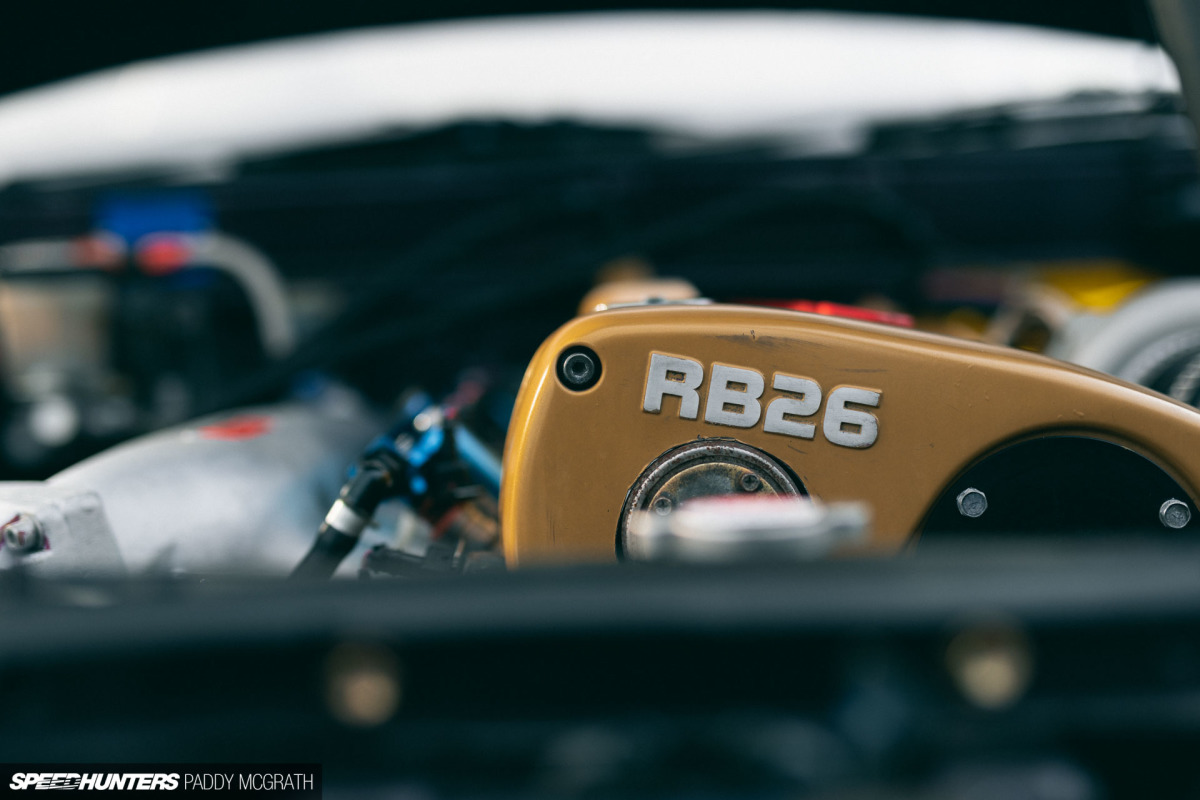 There's a good reason why Jay chose some state-of-the-art engine management for the C33, and all is revealed when you lift the hood. Despite what the 'RB26′ covers might suggest though, this is actually a hardcore 2.5L engine.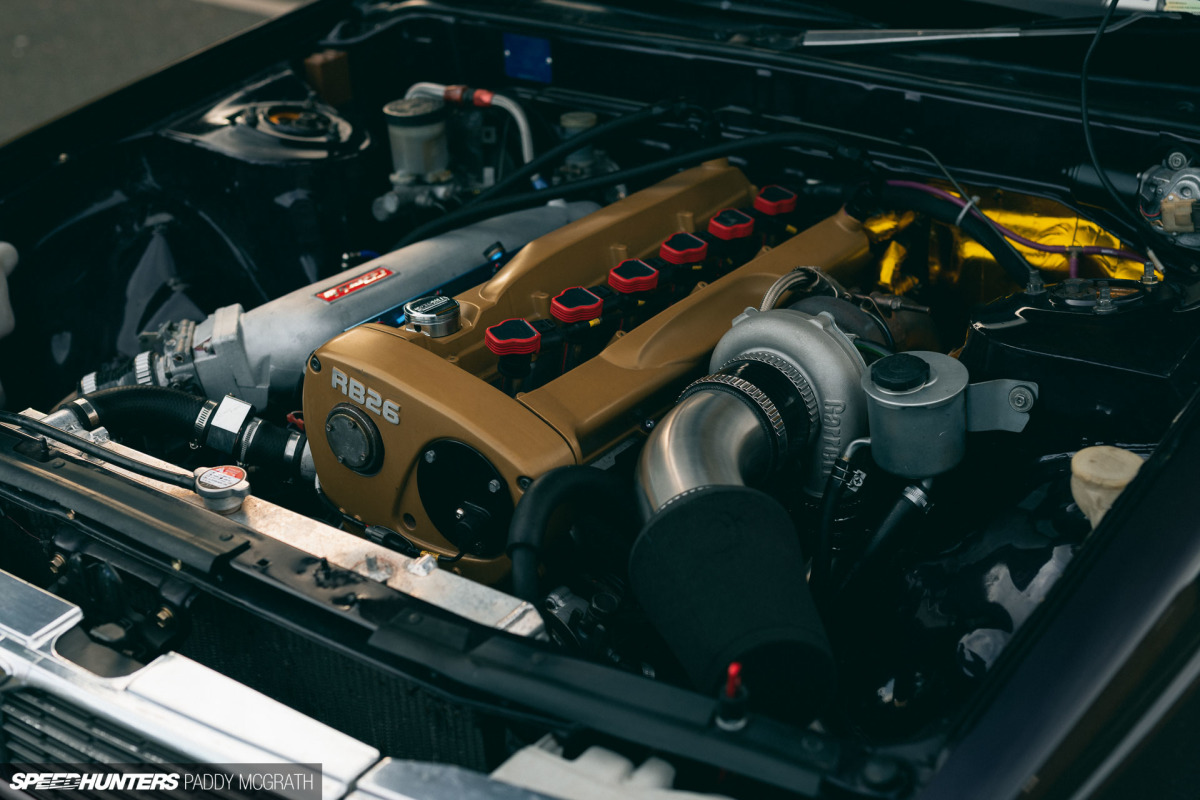 The C33 Laurel was never sold with an RB25DET, but it's a natural fit because RB25DE and RB20DET-powered models were offered. Not that the engine resembles its factory specification in many ways now. Having been fully built up with forged internals, Jay has been able to go wild with forced induction.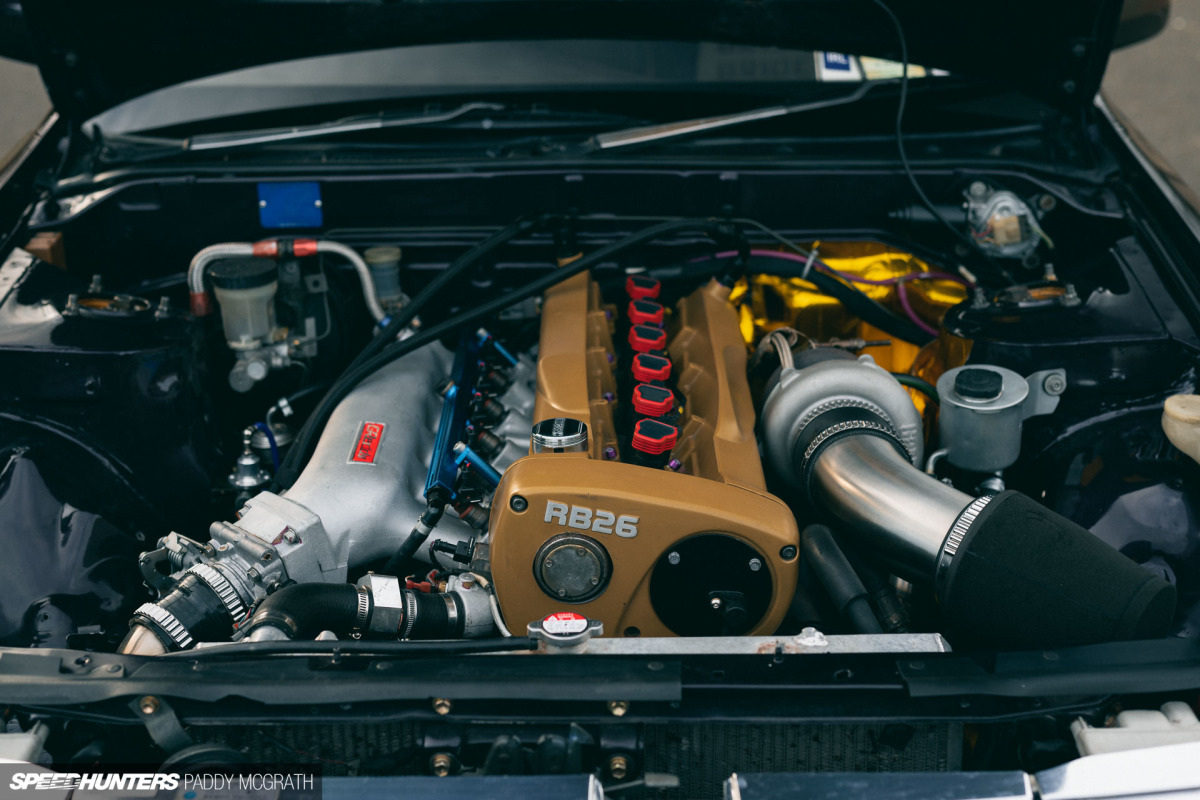 Replacing the original Nissan 45-series turbocharger is now a large, dual ball bearing Garrett GT3076R perched on a 6Boost exhaust manifold and running a Turbosmart 50mm external wastegate. Air is cooled through a Skyline GT-R intercooler and enters the engine through a GReddy intake plenum, while fuelling comes via 700cc injectors mounted in GReddy rail. Finally, spent gasses exit through a custom stainless steel exhaust that incorporates a Kakimoto Racing rear section.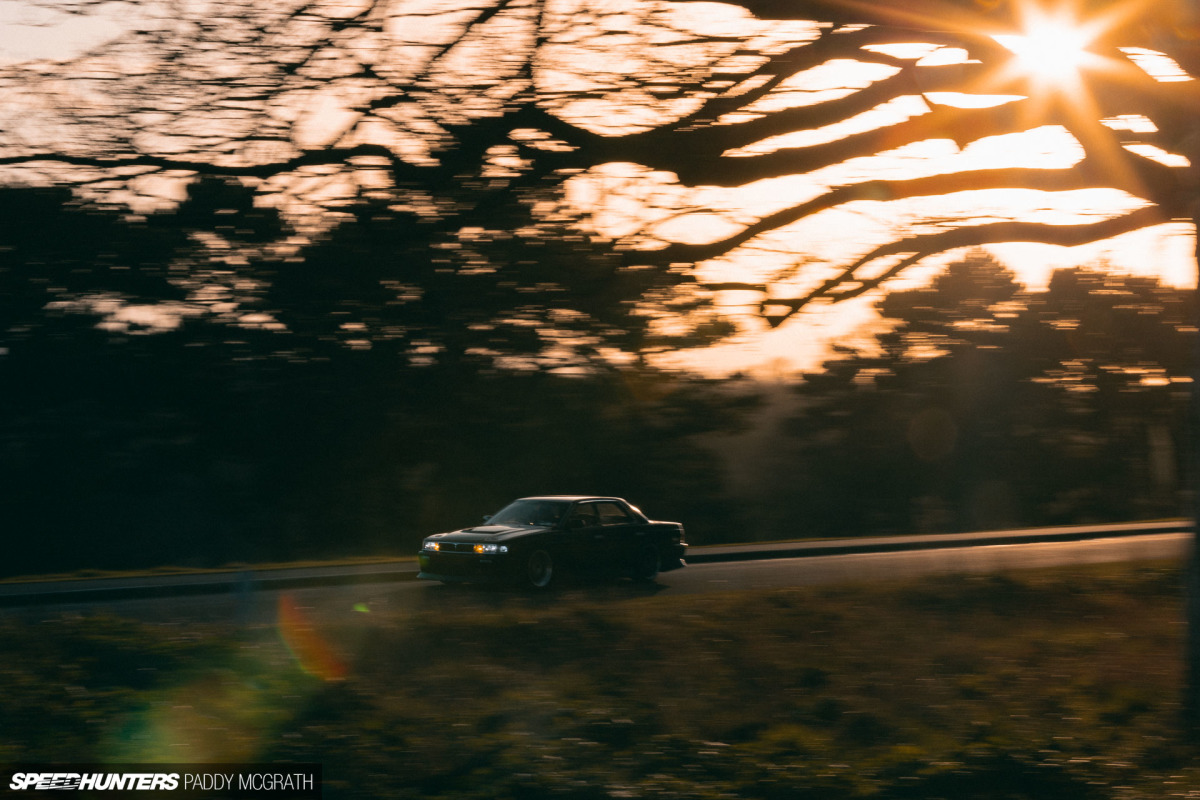 It's a solid package that strikes a nice balance between performance and reliability. And when Jay is punishing it, the engine keeps its cool through an aluminium radiator with twin electric fans and a Trust GREX oil cooler. An RB25 5-speed manual gearbox and OS Giken twin-plate clutch transfer the power, while a Nismo 2-way LSD gets it to the ground.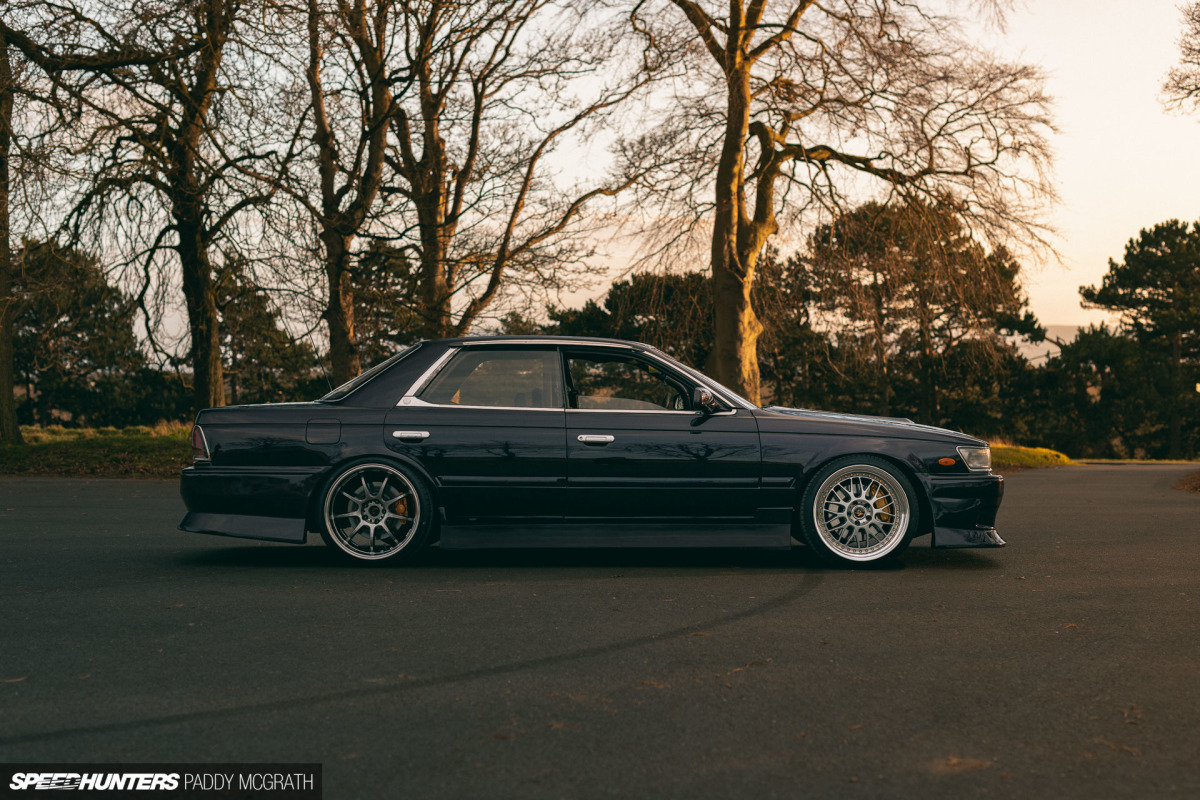 The suspension modifications are extensive, starting with drift-spec Kei Office coilovers and incorporating Cusco front tension rods, rose-jointed track rod ends, Cusco rear camber and toe arms, an uprated rear anti-roll bar, solid rear subframe inserts and more. For brakes, Jay has gone the OEM+ route with Brembo callipers and discs from a Nissan 350Z Track.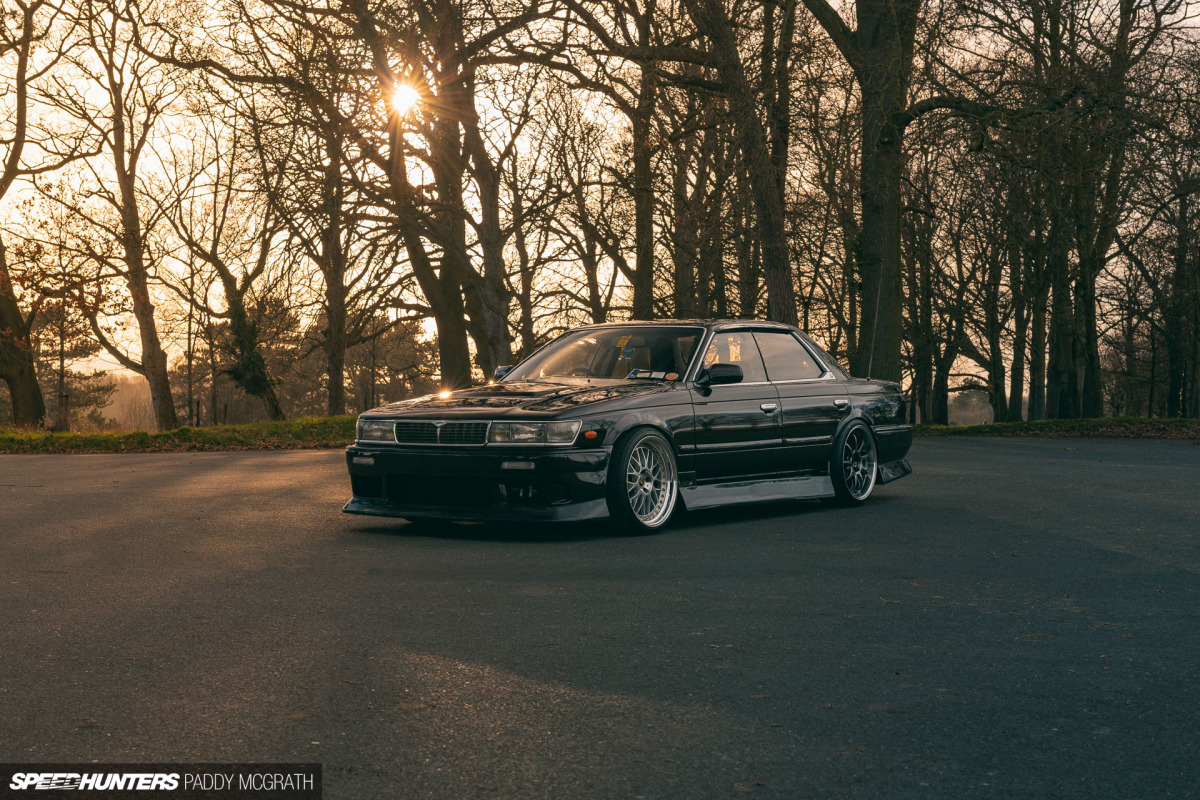 Jay's love for his C33 Laurel is obvious, and given how prices for JDM enthusiast cars have risen dramatically in recent times, I get the feeling this one will be with him for a long time to come. Just don't bank on it remaining in this guise.
Google Ads
Brad Lord
Instagram: speedhunters_brad
Photography by Paddy McGrath
Instagram: pmcgphotos
Twitter: pmcgphotos
paddy@speedhunters.com
Google Ads