While Quicksilver is a name most commonly associated with Mercury, today's Nice Price or No Dice Zimmer is actually based on a Pontiac—a Fiero to be exact. A Chevy motor makes it a family affair, but will its price tag lead to an easy new owner adoption?
Google Ads
Last Friday's Costco-sized 1978 Ford Country Squire generated some fond memories for a few of you and some new-found lust among a number more. A $9,500 asking price sealed the deal for enough of you to let the 10-seat wagon come out victorious in a 52 percent Nice Price win.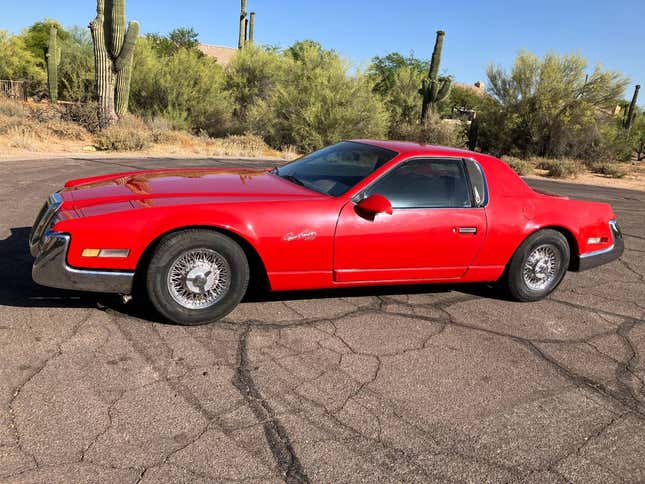 As big and ostentatious as Friday's Ford was, today's contender goes a step further and puts style ahead of every other attribute. A combination of mid engine sleekness and Motorama chrominess means this 1986 Zimmer Quicksilver embodies a juxtaposition of attributes that can be seen as either jarring or brilliant.
Zimmer Motor Cars started out in the early '80s making neo-classic coupes, sedans and limousines, many based on Ford's Fox-body Mustang mechanicals. The swan wing-fendered Golden Spirit was the first of those.
Following up on that Ford-based ode to ill proportioned retro-styling was not as you might expect the even more extravagant Golden Shower, but the 180-degree turn that was the Quicksilver. Based on the Pontiac Fiero, the Quicksilver clothed that car so completely that could have been serving in the witness protection program. The car was penned by Don Johnson (the GM designer, not Nash Bridges) and entered limited production in 1987. That production extended to a total of 170 cars, and of those reportedly only three were actually sprayed in silver.
With an odometer reading just 1,875 miles, this is red over chrome edition is probably one of the most criminally underused Quicksilvers on the market today. Based on the pictures in the ad, it certainly looks the part, and the seller describes the car's condition as "excellent." Of course, taste being subjective, calling any Zimmer excellent is like saying your cat has the puckeriest butthole. Some may find that laudable, while others will profess to be dog people.
As I noted, the Fiero underpinnings of the Quicksilver are so heavily disguised it's almost impossible to recognize the donor unless you pop your head inside and catch a glimpse of the hip-to-be-square dash.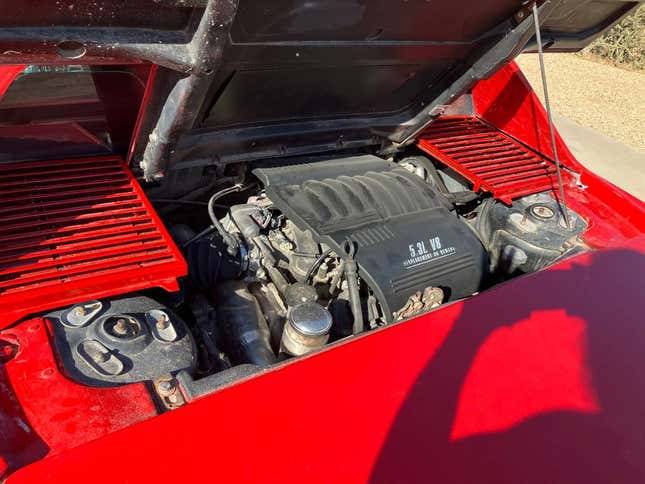 We don't get to see any of that on this car, but what's behind the cabin is of more interest anyway. There lies a 5.3-liter LS4 V8 late of some Chevy product. The seller claims this to be one of only four Quicksilvers so equipped, and the install is said to have been professionally performed. The transmission is an automatic, but the details are murky on just what slusher it is.
Aesthetically, the car looks to be in tip-top shape too. And it's as Buck Roger-baroque as you could want. The Fiero, as you will recall was designed as a compact two-seat runabout with short overhangs. Zimmer rectified that awkward styling attribute with long overhangs capped in '60s-style chrome bumpers at both ends and a bucktooth vertical bar grille at the front. This car's chrome has so much shine to it you would be forgiven from muttering redrum under your breath whenever coming close to it.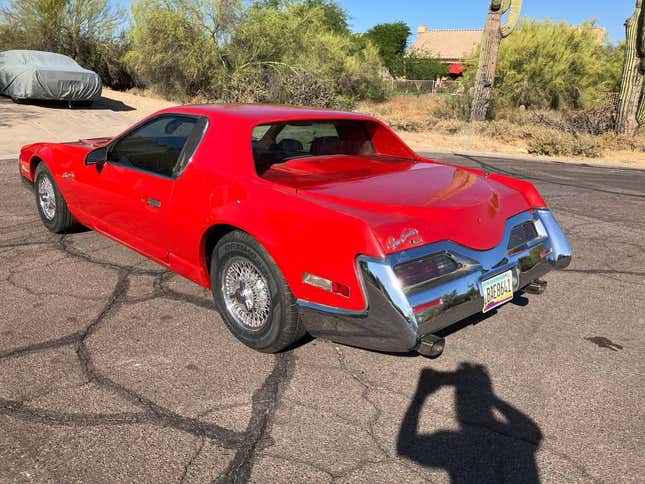 There's a lot to like here, especially for someone who marches to the beat of their own asynchronous drum. However, the question for such an individual is whether it's worth $16,900 to let their freak flag fly.
What do you think, could this rare V8-imbued Quicksilver command that kind of cash? Or, does the weirdness outweigh the worth?
You decide!
Phoenix, Arizona, Craigslist, or go here if the ad disappears.
Google Ads
H/T to Don R. for the hookup!
Help me out with NPOND. Hit me up at remslie@kinja.com and send me a fixed-price tip. Remember to include your Kinja handle.
Google Ads