Today's Nice Price or No Dice Bimmer is all about even numbers. It has twelve cylinders, two doors, four seats, and is an eight-series. All that means the price must also be even-steven, right? Well, it's up to you to find out if that's the case, or if it's just plain odd.
Google Ads
What Car Should You Buy: An SUV With Some Horsepower Dammit
So, it turns out that I am a mind-reader. Yesterday, I gently massaged my temples, slivered my eyes, and predicted that most of you would turn up your noses at the 1984 Volvo 240 Turbo that fell under our critique owing to its twin sins of having an automatic transmission and not being a wagon. It turns out I was right. No clairvoyance was needed to determine how the car's $16,500 asking price would fare, though. That ended up falling in a 74 percent No Dice loss. And now, for my next trick, I will make a big, beautiful BMW coupe appear.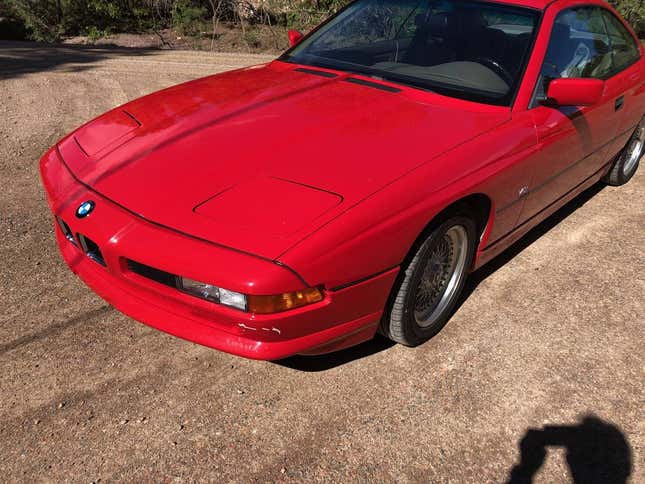 This 1991 BMW 850i is certainly big and with handsome styling that echos that of the Giugiaro-designed M1 and earlier Michelotti-penned Turbo coupe, it has a palpable sense of gravitas in its presence. The seller claims in the ad that the styling of the E31 (BMW internal code for the model) was the work of Pininfarina, but they are likely thinking of the 8 Series Grand Lusso Coupe of about a decade or so back and not this earlier production car. The styling of the E31 was an in-house job, undertaken at a time when BMW's designers were at the top of their game.
The E31 was also top of the heap when it came to BMW models. Serving as the halo car for the brand for the '90s, it offered private jet-like accommodations, power, and quality. Buyers at the time could choose between V8 or (in a first for BMW) V12 power, mated to either a six-speed or, depending on model, a four or five-speed automatic.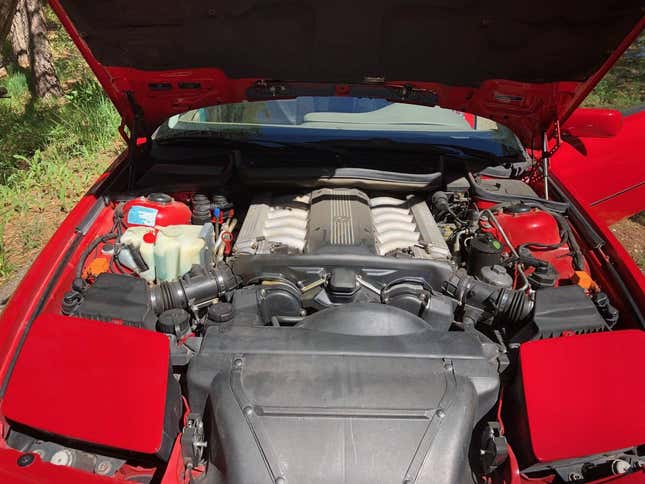 This being an 850i means that it sports the five-liter M70 V12. That gives you 296 horsepower to play with, along with a stout 332 lb-ft of torque that's just a toe-tap away. Interestingly, the ad includes pictures of a Dinan chip fact sheet showing a 33-horse gain over stock. It doesn't, however, mention in the ad whether this car has had such a boost installed.
Regardless, the engine bay looks complete and free of any monkey business. BMW has always been known for its straight six engines and the M70 V12 is interesting in that it works like two independent sixes bolted together at the crank. Paired with the smooth mover V12 is a four-speed ZF 4HP24 automatic transmission, making this car a full-on cruiser.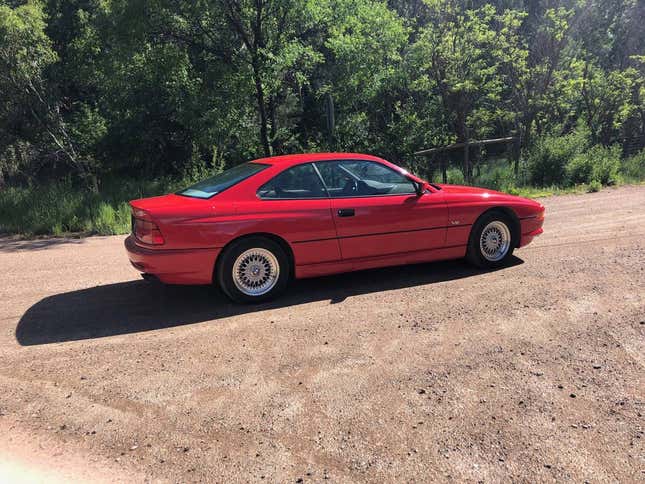 According to the ad, it has cruised 105,000 miles to date. It comes with a clean title and is described as being in excellent mechanical condition. New Goodyear rubber has been fitted to the BBS split-alloy wheels with the latter exhibiting a modest bit of curb rash in the pictures. The bodywork is painted in Brilliant Rot and is said to be in great shape, suffering only some minor chips and dips.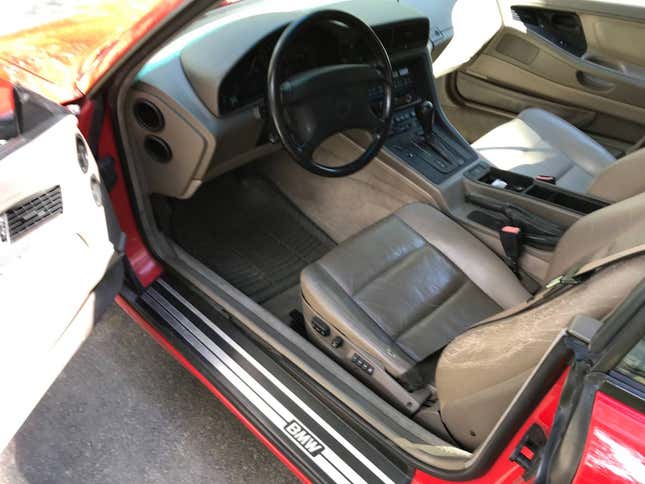 Inside the cabin, things are likewise in decent shape. The driver's throne does show a good bit of wear, something that the seller notes in the description, saying that they have had a quote of $1,400 to have the leather replaced. That might be a worthwhile investment considering the seat seems to be all the cabin needs to be in tip-top form. An aftermarket radio has been installed, but the car will come with the original radio for the purists.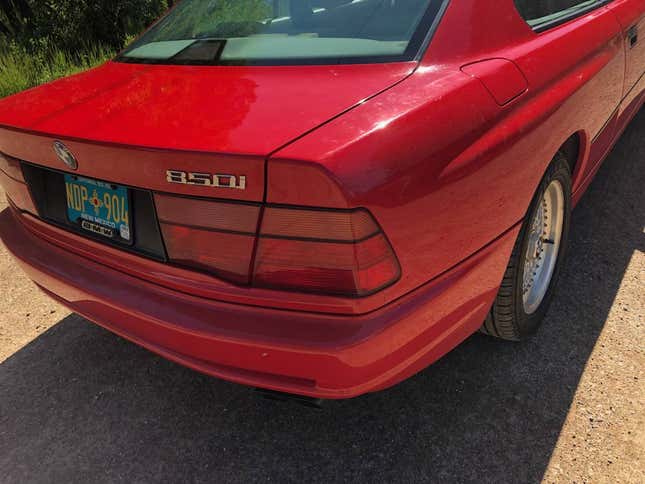 It also comes with a $19,500 asking price. We'll now have to apply our scrutiny to the car and that price tag. What's your take on this former top-of-the-pops big Bimmer and that $19,500 asking? Does that seem like a fair deal for such a handsome and capable car? Or, is that too much to cough up for this coupe?
You decide!
Albuquerque, New Mexico, Craigslist, or go here if the ad disappears.
Help me out with NPOND. Hit me up at rob@jalopnik.com and send me a fixed-price tip. Remember to include your Kinja handle.
Google Ads
Google Ads