They say that choice is good and today's Nice Price or No Dice Mercedes gives its owner a choice of what kind of sticky-icky fuel you want it to run. Let's see if this versatile vehicle is priced to ensure buyers come running.
Google Ads
According to Bob: Why the AMG C63 Hybrid Is So Goddamn Cool
Quick question: who is the greatest Bond villain? Is it Donald Pleasance's Blofeld from You Only Live Twice? Maybe Telly Savalas' Blofeld from On Her Majesty's Secret Service? Or, is it Charle's Gray's Blofeld from Diamonds Are Forever? Perhaps some of you who are younger than Bond might pick Christopher Waltz's Blofeld from Spectre.
Regardless, no Bond villain has endured as many boos and hisses as did last Friday's James Bond tie-in 2003 Ford Thunderbird. One of 700 built to celebrate a minor role in 2002's Die Another Day, our T-Bird had meager miles and looked ready for its close-up. Unfortunately for the seller, its $32,000 asking price was something most of you wanted to stay as far away from as possible. That ended the day with a hefty 94 percent No Dice loss.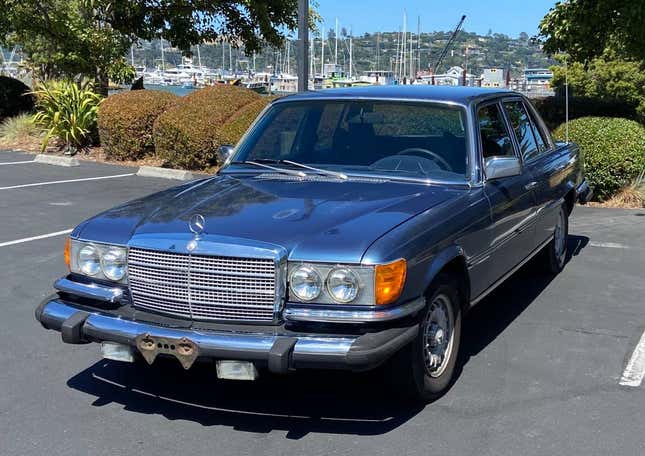 It's interesting that considering all the amazing and cool cars that have been featured in the Bond films over the years, none have come from Mercedes-Benz. That's not to say there isn't a Bond connection with the brand. As Kevin Bacon has proven, there's always a connection. In Mercedes' case, it's that best Bond, Sean Connery once owned a Mercedes W116 300SD, a car he bought new in the U.S. in 1978 and then drove for a decade before handing it off to his brother, Neil. Now rusty, run-down, and sedentary, Connery's car was put up for auction by its current owner just last month.
The 1980 Mercedes-Benz 300SD we're looking at today seems to be in much better shape than that of the Connery Boys, and it has been modified to run on either its original diesel fuel or fry oil from the local fast food franchise.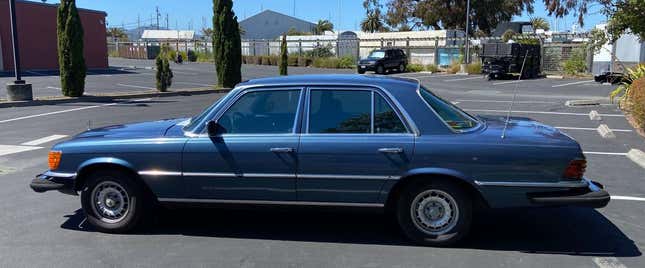 The 300SD is notable for being the world's first passenger car powered by a turbocharged diesel engine. It seems odd that it would take until the late 1970s for such a record to be recorded, but there you go. The five-cylinder OM617 turbodiesel that made that fun fact possible was and is considered to be one of the world's greatest and most durable engines. With regular oil and filter changes and the occasional valve lash adjustment, these can last hundreds of thousands of miles without complaint. Helping too is a regimen of idling after a run for a minute or two to ensure oil flow continues to the turbo for cool-down.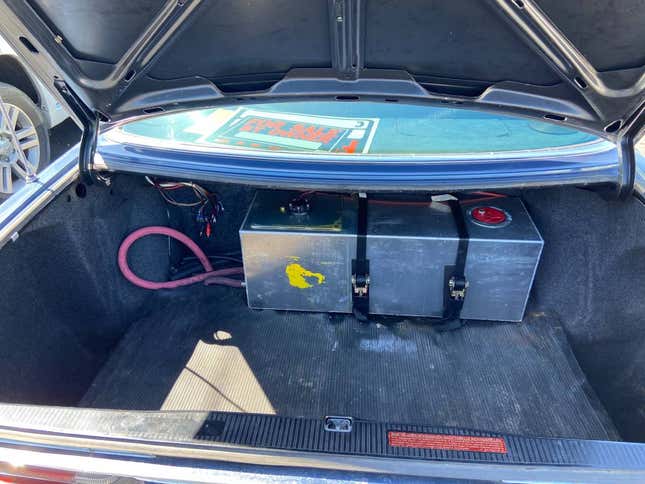 Part of the OM617 turbo diesel's reliability is owed to it being only modestly stressed. In this model year (and most of the 11 that followed in the engine's life), it made 119 horsepower and 170 lb-ft of torque. That's not all that spectacular, but it gets the job done. Here that's backed up by the standard Mercedes three-speed automatic, which also has a reputation for robust and trouble-free service.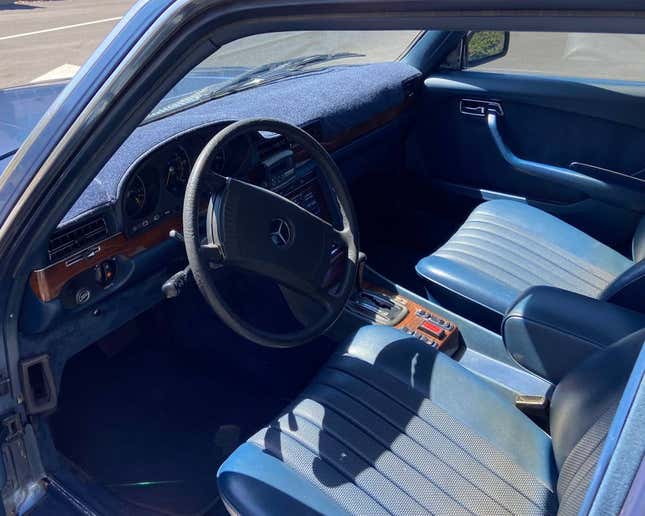 The car around that seems to be in fairly good shape, but not without its flaws. With only 195,000 miles on the clock and its robust reputation, it obviously has a lot of road ahead of it. The bodywork is straight and the seller claims an accident-free history and all-original (save for the fueling) presentation. The paint is failing on the hood, roof, and boot lid, but if you don't mind a bit of patina, it's nothing that will necessarily impact the car's enjoyment. A bit of rust in the passenger doors is of more concern, but that too should be easily addressed. The tires are said to be good and the car overall to run strong.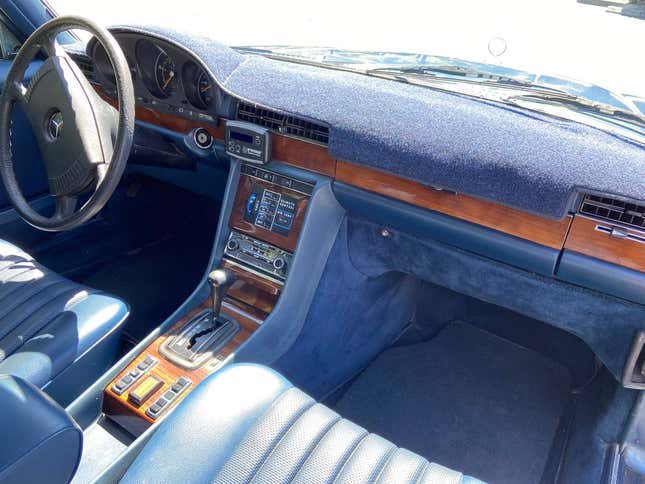 The interior, upholstered in invincible MBTex looks to be in spectacular condition. A carpet toupee on the dash looks a bit janky and hopefully doesn't hide any cracks or other unfortunate issues. A fuel switch has been mounted to the dash next to the ignition switch, but other than that, it's all original, right down to the highly covetable Becker Mexico stereo.
Problems with the car include non-working door locks (they are vacuum-actuated and so probably an easy fix), a temperamental driver's door window, and an equally spotty ignition switch. Are these deal killers? No. No, they are not. A clean title completes the picture.
The OM617 in this car is not only one of the best engines out there, but the W116 S-Class wrapped around it is one of the best series Mercedes has ever built. Over-engineered and solid to a fault, there is little that could be considered chintzy or out of place on this big Benz. And it has the flex fuel option to boot… er, in the boot. All that comes with a $5,200 price and it's now time for you to vote on the car and that asking.
What do you say, is this vegi-saurus Benz worth its $5,200 price tag as it sits? Or, is that price too much of a flex for this flexible fuel Mercedes?
You decide!
Google Ads
San Francisco Bay Area, California, Craigslist, or go here if the ad disappears.
Help me out with NPOND. Hit me up at remslie@kinja.com and send me a fixed-price tip. Remember to include your Kinja handle.
Google Ads