How many individual motorcycle models have been launched in the history of motorcycling and how many man-years does that represent in thinking of names to attach to them? Take that thought even further and how difficult must it be over 120 years later to keep thinking up names that haven't been already taken, even if they were never attached to a production model, but the trademark still sits in a dusty drawer? Some of the names have been epic and have come to represent all that was good about the bike it was attached to, while others were doomed from the start. But, generally, a good name equates to a good bike.
Google Ads
Updated June 2023: There are hundreds of different motorcycle models out there, with more on the way every year. But only a few of them will achieve legendary name status in the coming years. In order to keep our readers up to speed on all the latest developments and news, this article will periodically be updated.
RELATED: Top 10 Motorcycles Of The 21st Century So Far
15
Black Shadow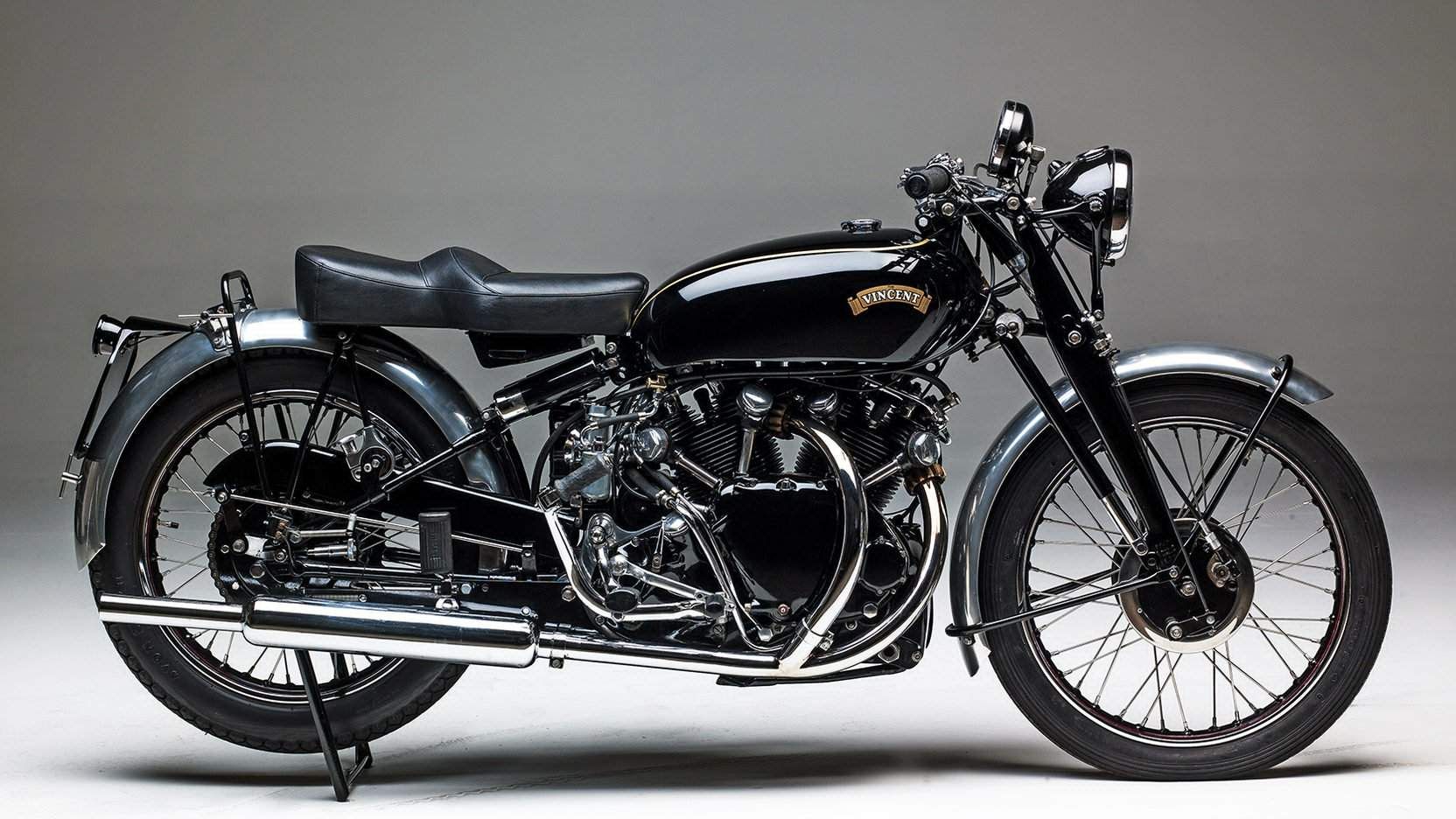 Vincent Black Shadow in black facing right showing off it's air cooled V-Twin engine
Philip Vincent had a kind of genius when it came to naming his motorcycles, but then he did come from a golden age of the art, with names such as Red Hunter, Gold Star, International, Dominator all being strong and evocative. Vincent took it a step further, with names such as Meteor, Comet and Rapide succinctly telling the potential customer exactly what he was getting in terms of performance. But the best has to be Black Shadow, at once menacing and powerful, brooking no quarrel as to who was best. Even the lightened, racing Black Lightning, while still being a great name, somehow couldn't match the Shadow for mystery and style.
RELATED: 10 Things Every Enthusiast Should Know About Vincent Motorcycles
Google Ads
14
Speed Twin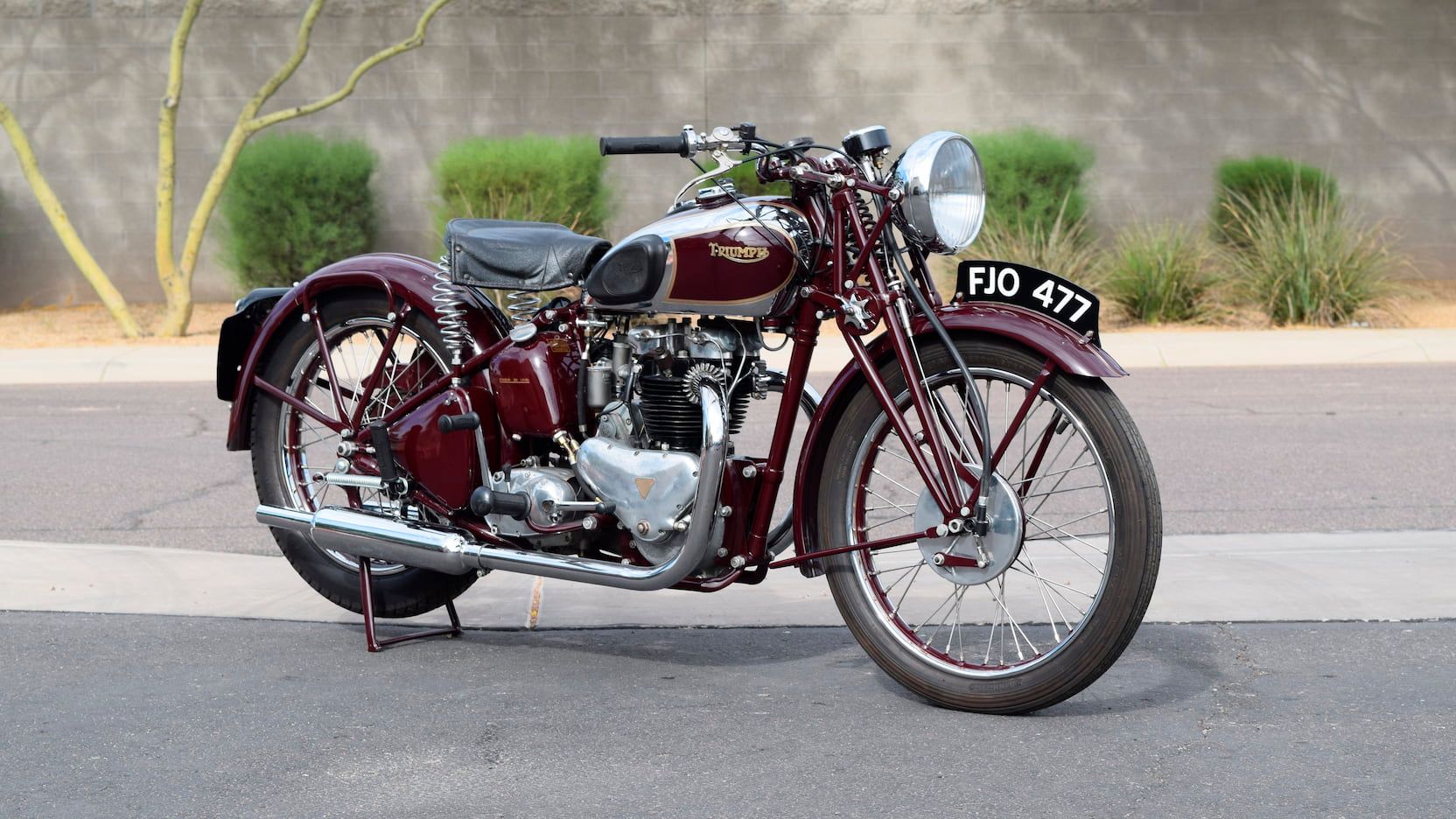 Triumph Speed Twin in Amaranth Red, facing right
With three entires on this list (and the possibility of more – Thunderbird, anyone?), Triumph can rival Vincent for naming genius and the first entry is courtesy of the wonderful Speed Twin. Launched in 1938, the Speed Twin was the first model to receive the Edward Turner-designed Triumph parallel twin engine, which was a revolution in itself and set the template for the next 30 years of success for the British Bike Industry.
It was an inspired choice of name, not only telling people that the bike was fast but also letting them know that they were riding something new and different: no-one ever called a bike the Speed Single, even though the vast majority of bike were so equipped. 'Speed Twin' had the right mixture of modernity and promise.
13
Tiger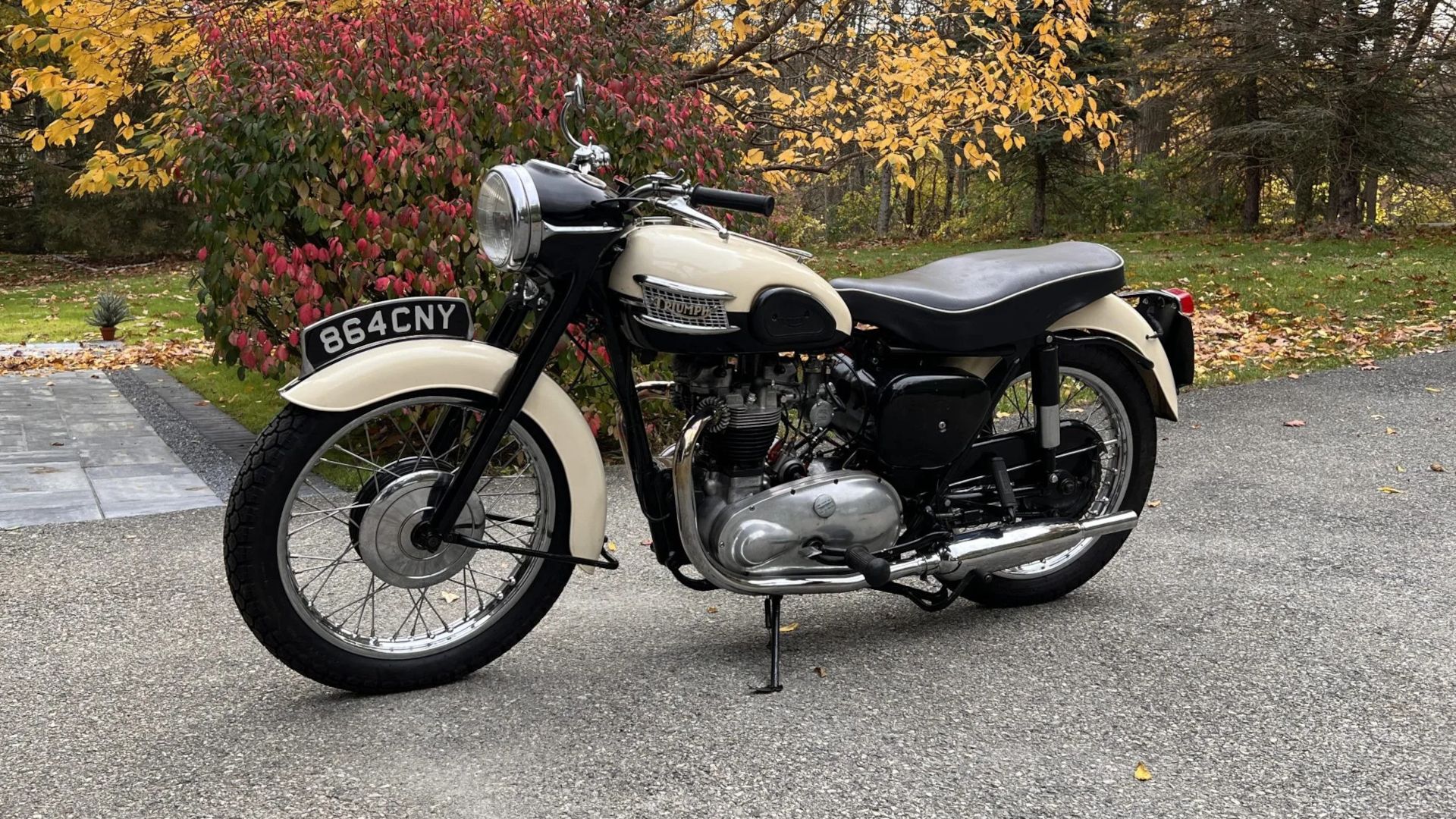 Motorcycle on graveled driveway, facing left.
Just before the Speed Twin arrived, Triumph had hit on another bit of genius thinking for their performance single-cylinder engined models: Tiger. The Triumph car and motorcycle company was hit hard by the Great Depression, and it was decided to sell off the bike side of the company. Ariel Motorcycles owner Jack Sangster bought it and put Edward Turner in charge.
Turner designed a new range of lightweight single-cylinder models, called Tiger 70, 80 and 90 which were a huge success and put Triumph Motorcycles back in the black financially. After the war, the Tiger name continued to designate the performance Triumphs – Tiger 100 and Tiger 110 – as well as its smallest offering, the Tiger Cub. The name continues to this day, being attached to Triumph's range of adventure bikes. A tiger might not be known as the fastest creature in nature, but it sure sounds tough.
RELATED: 5 Reasons Why The Triumph Tiger Sport 660 Is Great For Touring (And 5 Why It's Not)
12
Daytona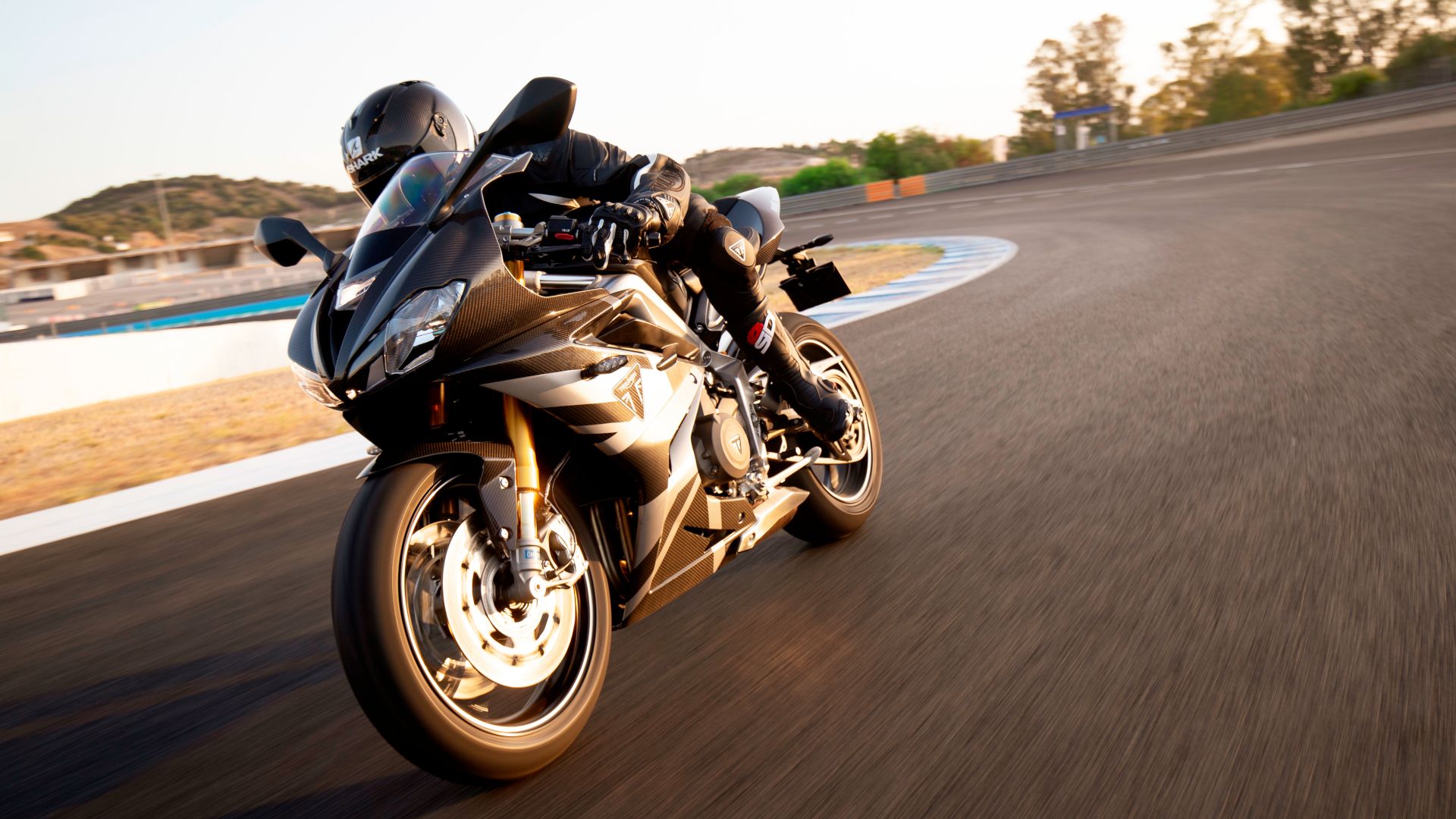 The third Triumph name on this list. The names of famous racetracks – well, some of them, at least: Willow Springs sounds more like a picnic spot – can do nothing but suggest speed and are natural targets for manufacturers trying to sprinkle their latest model with a bit of race-bred sparkle. It's a general rule of thumb that success has to be earned at a particular racetrack for the name to be adopted by the winning manufacturer and this is exactly what happened in 1966, when Buddy Elmore won the Daytona 200-mile race riding a Triumph T100 prototype. As happened earlier when the Bonneville name was attached to Triumph's flagship model after Johnny Allen set a new speed record on the famous salt flats, the T100 was immediately christened the Daytona. Thank goodness Elmore didn't win at Pukekohe in New Zealand…
11
Spitfire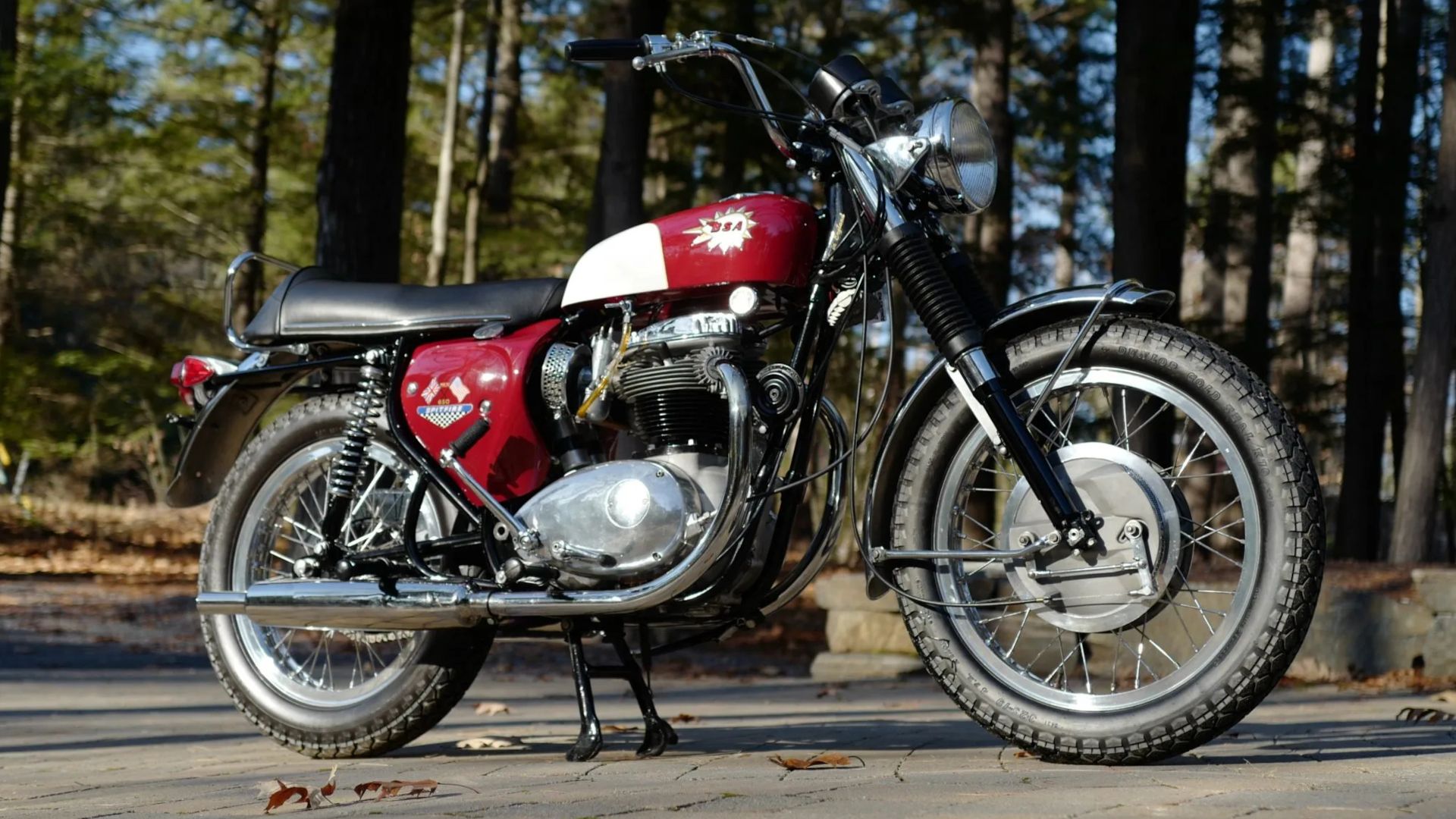 Motorcycle on tiled road, standing facing left.
Just to be fair and show that Triumph didn't have it all its own way in the 50s and 60s, BSA also got in on the great name act with its series of parallel twin sport bikes. BSA really outdid itself with the likes of the Lightning, Rocket Gold Star, Super Rocket, Golden Flash, Thunderbolt and Firebird but top honors has to go to Spitfire.
Whether attached to a plane or a motorcycle, it's just such a great word that suggests an angry fighting machine that will take no prisoners. The fact that it also shared its name with one of the most beloved planes of the relatively recent second world war certainly didn't do it any harm, either. It's just a shame that the bikes the names were attached to couldn't hold a candle to Triumph in terms of style and performance.
10
Ninja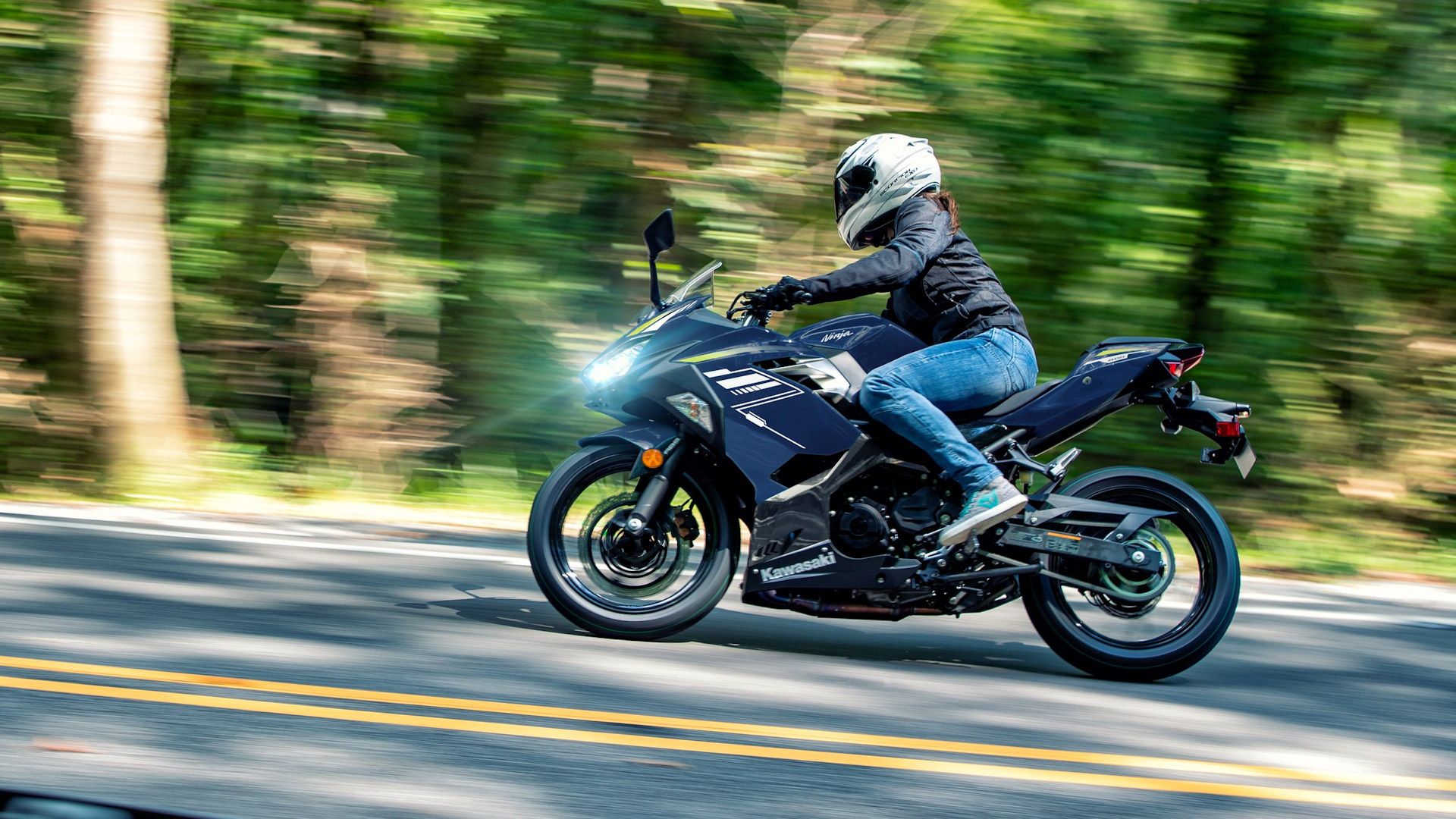 2022 Kawasaki Ninja 400 cruising up the road
Through the 60s and into the 70s, Japanese motorcycle names were a mixture of alphanumerical tags and actual names, but then, in the 80s, Kawasaki broke new ground (for motorcycling in general and not simply Japanese motorcycles) when it revealed the first Ninja, the iconic 1984 GPZ900R.
From that point forward, sporting Kawasakis, whether 250cc or 1000cc, have all been known as Ninja, so it has transcended being merely the name of a model, but an ethos behind a range of motorcycles. The name has entered the language as much as Hoover or Jumbo Jet, so you can merely say 'Ninja' and every motorcycle enthusiast knows what you ride.
9
Super Blackbird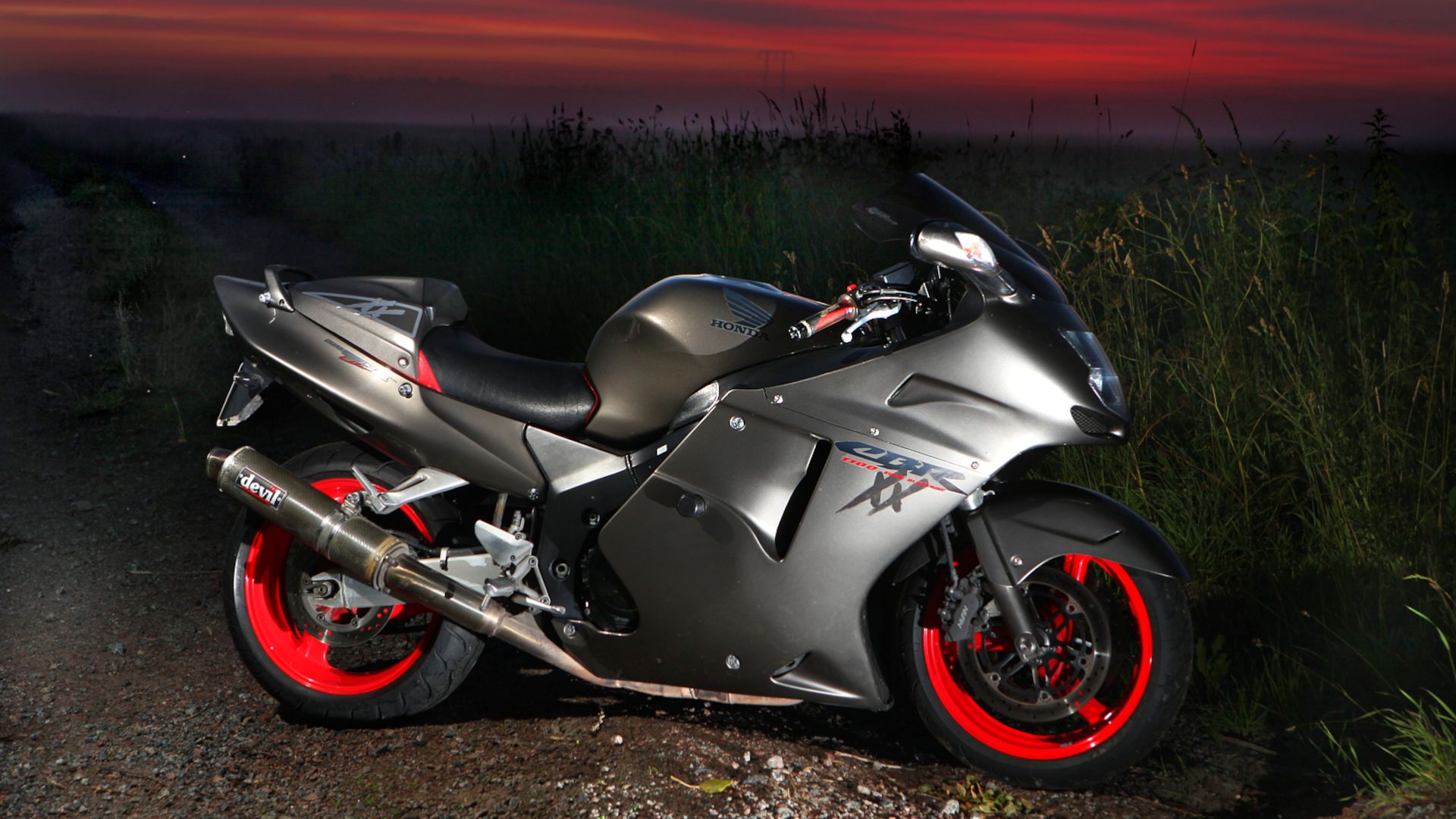 Motorcycle on gravel road, during sunset, facing right.
Now, normally, there is nothing particularly impressive about a blackbird: it's not very fast, it's not known for being particularly cunning or maneuverable, in fact, there's pretty much nothing about it other than the fact that it happens to be, well, black! But then you think about the Lockheed SR-71 Blackbird, that deep-in-the-shadows, super-fast military aircraft and things start to look a bit more interesting.
Thus, when Honda entered into the top speed wars of the mid-1990s, what better name to crib than that of the fastest aircraft in the world? At the time, the Kawasaki Ninja ZX-11 was the fastest production bike, with a top speed of 176 mph, but the Super Blackbird trumped that in no uncertain terms with a 195 mph top speed.
8
Hayabusa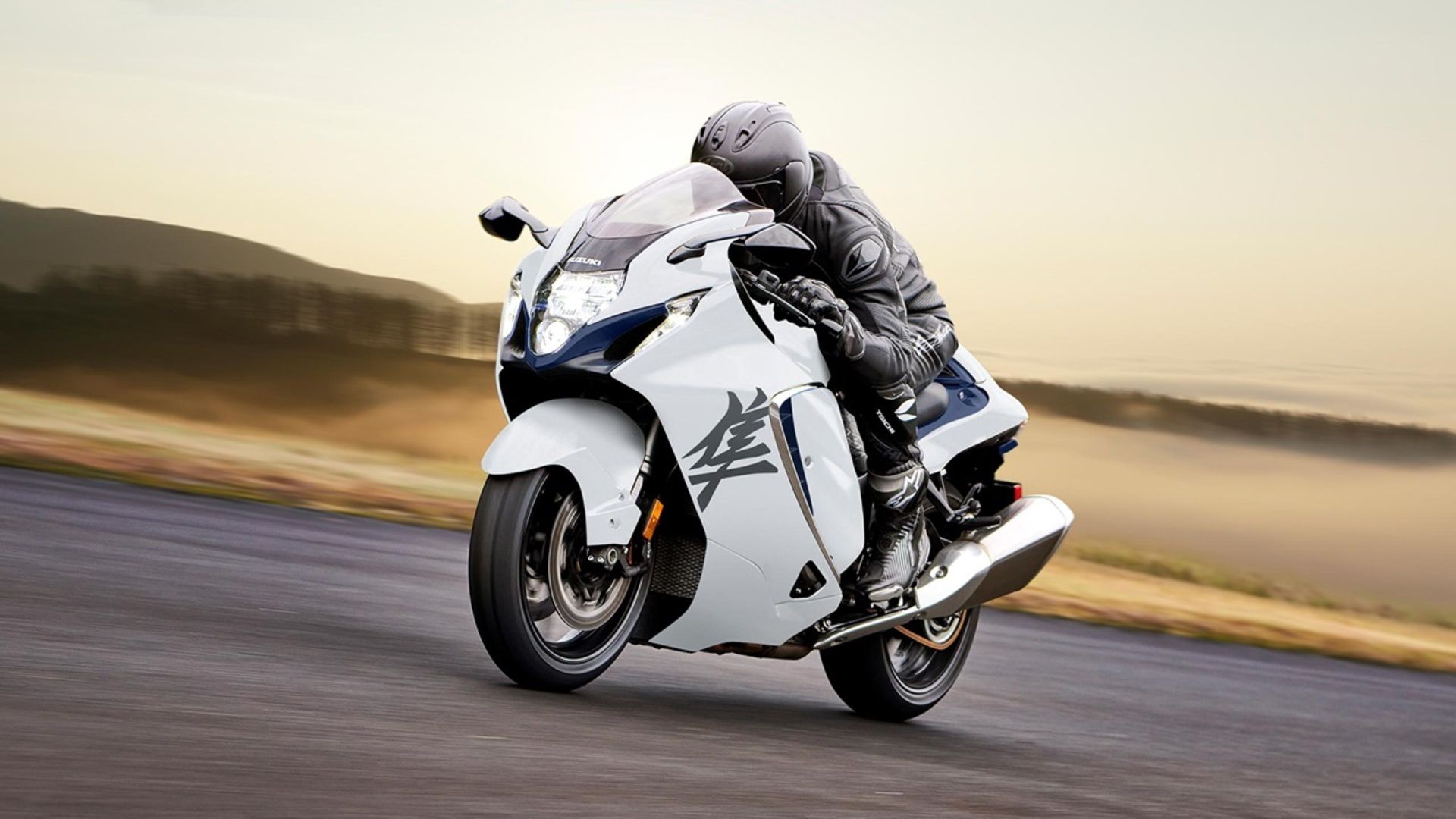 A rider racing the Suzuki Hayabusa on the racetrack
The best put-down to a rival in motorcycling, ever! When Suzuki decided to enter the top speed wars a couple of years after Honda, it did so with a motorcycle that looked like nothing else you could buy and also went like nothing else, with a top speed of 197 mph. 'GSX1300R' sounded a bit lame next to Super Blackbird, so Suzuki also looked to the ornithological world for inspiration and, boy, did they find it!
'Hayabusa' is the Japanese word for peregrine falcon, which has the fastest vertical hunting dive of any bird – up to 200 mph. The perfect name for what Suzuki intended to be the fastest motorcycle on the planet. But there was another excellent reason for calling it Hayabusa: one of the preys of a peregrine falcon is… the blackbird! Take that, Honda.
RELATED: 10 Things That Make The Suzuki Hayabusa An Iconic Motorcycle
7
Monster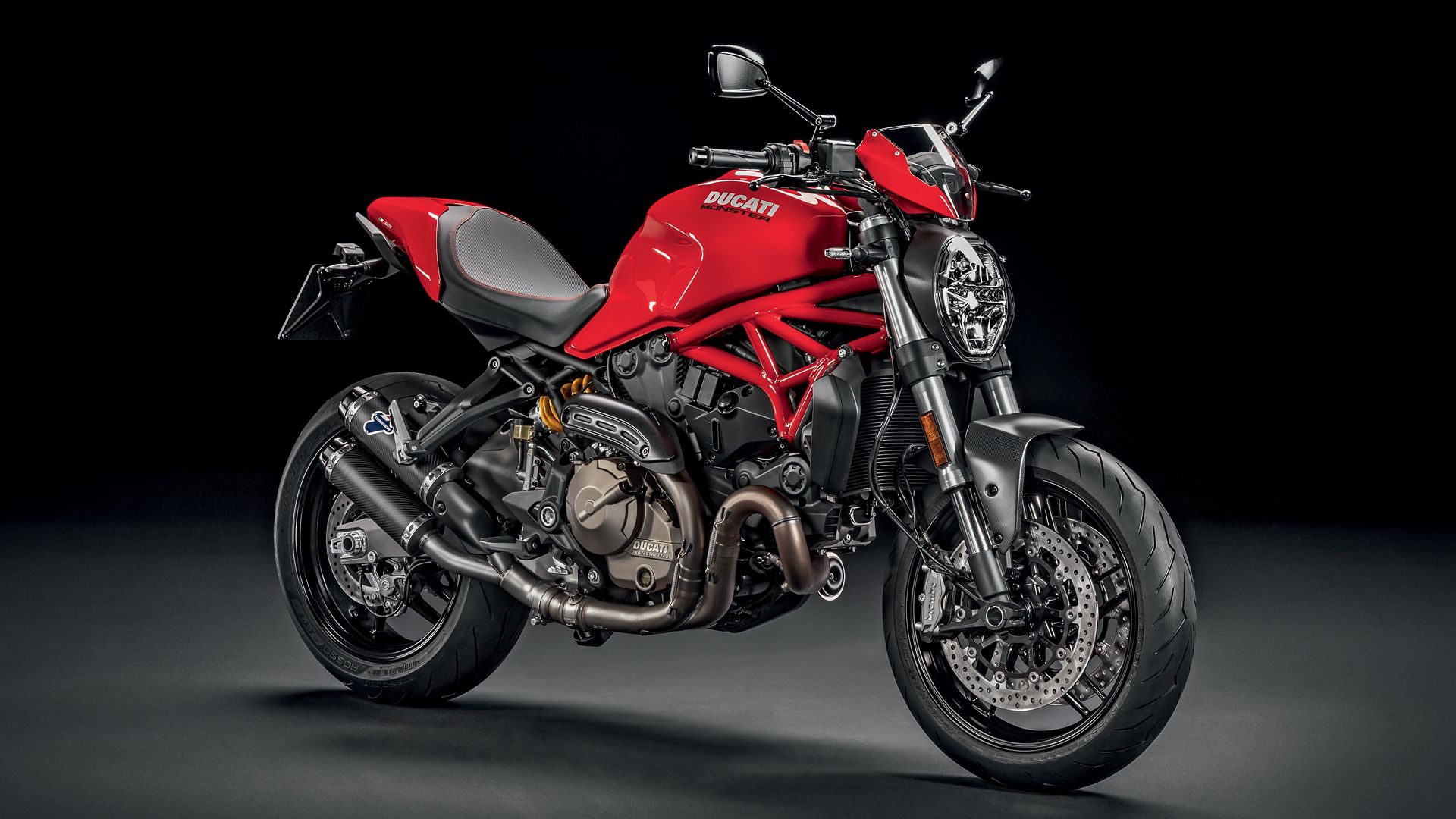 While some motorcycle names are obviously the product of hours of think-tank committees, some arrive completely by accident and yet are so perfect that you can't imagine the resulting motorcycle being called anything else. When what would become the Ducati Monster was first proposed, Ducati technical director Massimo Bordi said he wanted, «something which displayed a strong Ducati heritage but which was easy to ride and not a sports bike.»
Designer Miguel Galluzzi went away and came up with a proposal. Legend has it that when Bordi first saw it, he declared it looked monstrously ugly (monster in Italian is monstro) and the name stuck all through the development period and, as history has recorded, onto the production models. It was a happy accident as 'Monster' has become as much a part of the motorcycling lexicon as 'Sportster' or 'Fireblade'.
6
Fireblade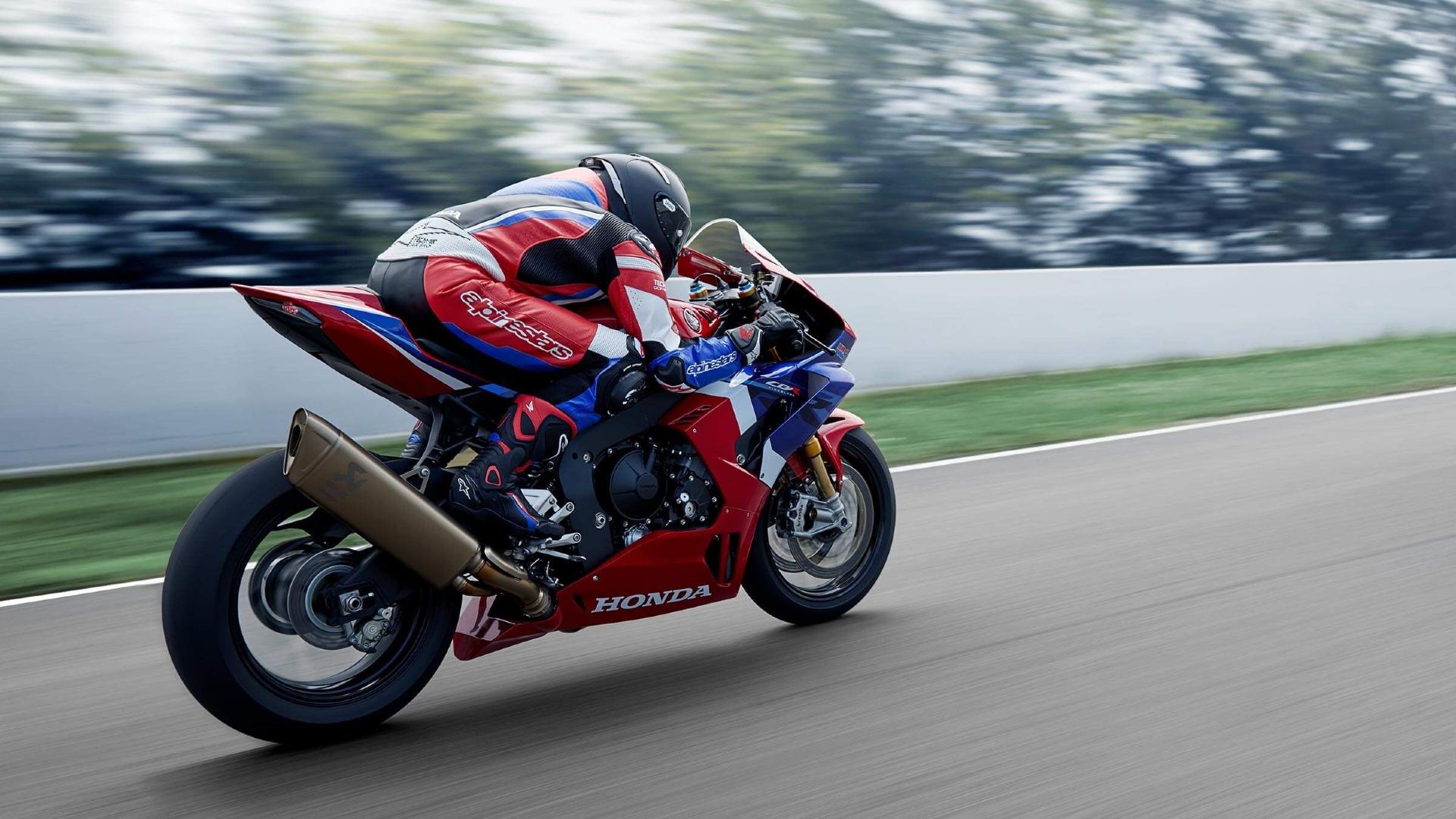 Side view of a racer riding a 2021 Honda CBR1000RR-R Fireblade SP on a track.
Speaking of which, for our final entry, we could have chosen the name of any one of the crop of 1990s-onwards superbikes, but why not go for the first, and arguably, the best: Fireblade? It just sums up what the CBR900RR was, and is? At the time, the Fireblade was revolutionary: powerful, certainly but, more importantly, it was light, super compact and, therefore, ultra nimble.
On road or track, it was a revelation and redefined what a sport bike should be. Within five years, Yamaha had jumped on the bandwagon and eventually so did Kawasaki, Suzuki, Ducati, BMW, and so on. Just like Ninja, Fireblade is almost a trademark in its own right: people just know what you are talking about when you say the word.
5
Katana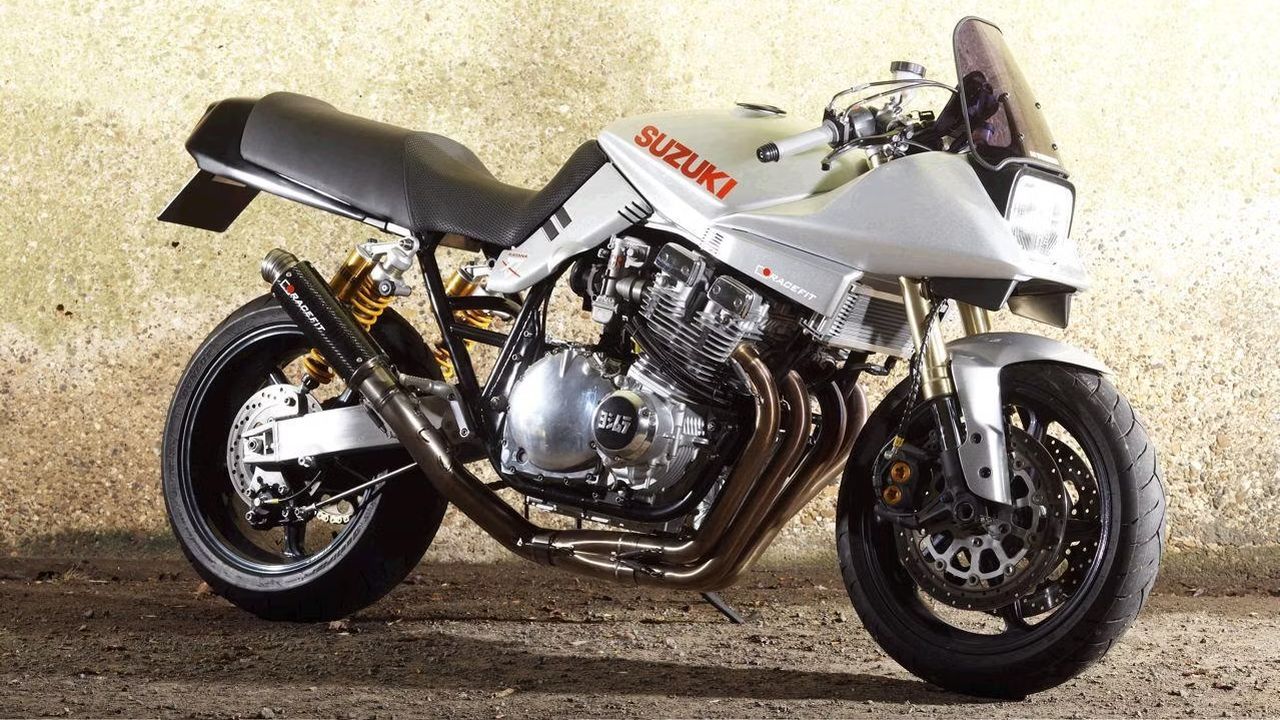 A side profile picture of a 1982 Suzuki Katana 
In a list full of evocative and dramatic names, none are as affective in visualizing the bike's namesake as the Suzuki Katana. In the early 1980s, when Japanese bikes ruled the industry with an iron fist, Suzuki made a daring move by entrusting the design duties of its latest motorcycle to an outside firm. What Target Design came up with was so radically different from contemporary Japanese bikes, Suzuki almost had not choice but to release it and give a name, that would likewise cut through the typical UJM looks of its competitors. To this day, the Katana stands out from the rest of the early 1980s bikes, and still looks good enough for Suzuki to return to that esthetic well for their modern version, which isn't too far off from the original.
RELATED: 10 Fun Facts You Need To Know About The Suzuki Katana
4
Marauder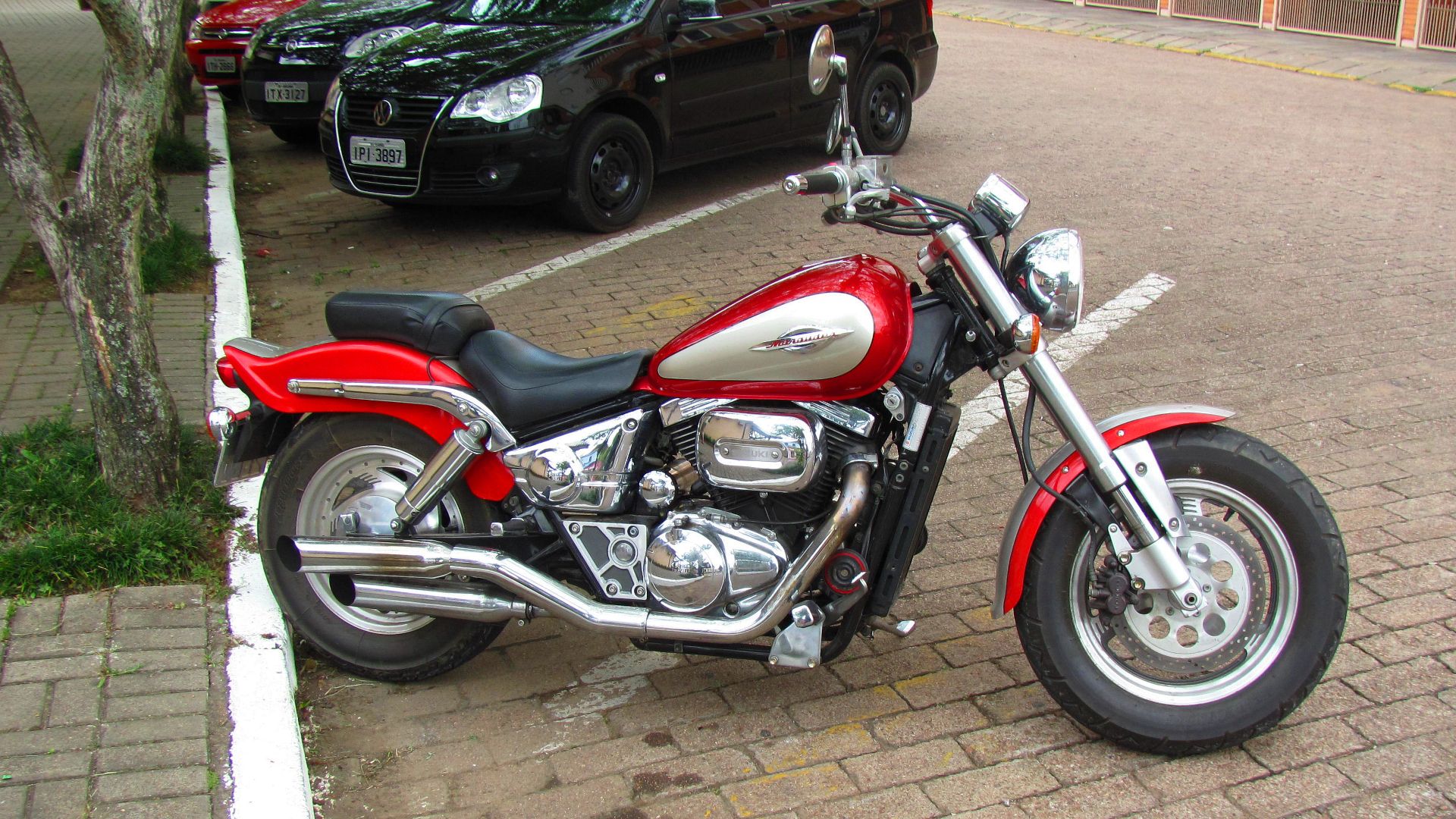 Motorcycle parked in front of cars, facing right.
Other than the name, this Harley-Davidson clone from Suzuki was nothing overly special. It was comfortable enough, produced good amounts of torque and was reliable enough to be the better choice for riders looking for longevity over bar-and-shield credibility from their bikes. But the name was certainly bold enough to evoke some serious adventure, even if the bike itself couldn't possibly compete with a reputation that preceded it. It had the chromed out good looks, big beefy front tire and that was about it. Handsome enough to want to buy it, but forgettable in the overall grand scheme of things. The name, however, remains as one of the better cruiser monikers, perhaps still waiting for that bike to come along to truly embody what it means.
3
Streetfighter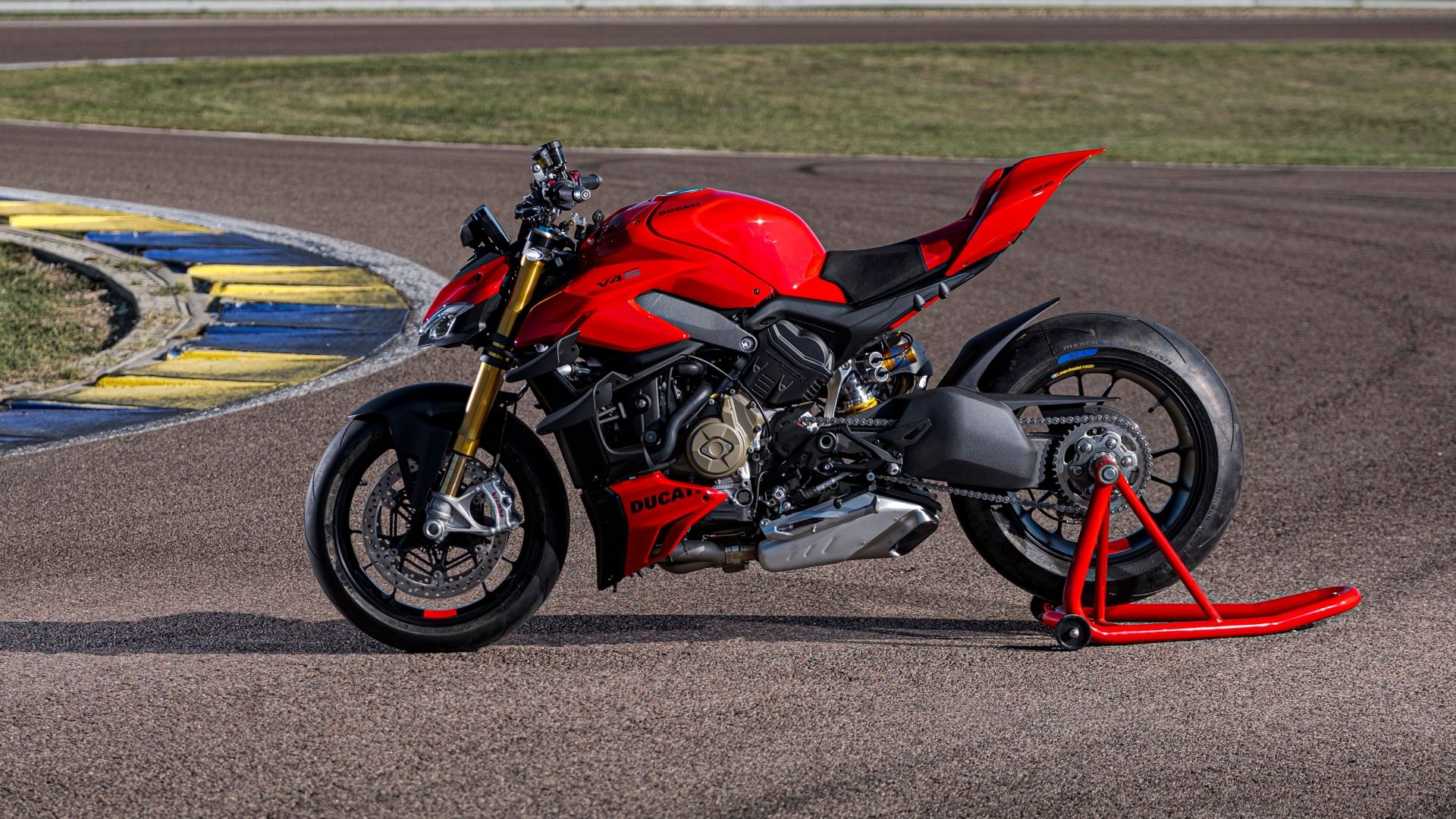 An outdoor shot of a 2023 Ducati Streetfighter V4 S on the track
Streetfighter has been used to label motorcycles that exuded a certain amount menace and wildness. Typically, a streetfighter is a naked bike, with aggressive characteristics, purpose built for the urban environment. And what Ducati basically did was tell the world that they own the category outright, by naming one of their bonkers bikes after it. And though they come in different configurations, make no mistake, the Streetfighter is as insane as the name suggests. Producing 208 horsepower and 90 pounds-foot of torque in V4 variation, this Ducati earns its name with a frightening level of precision.
2
Sportster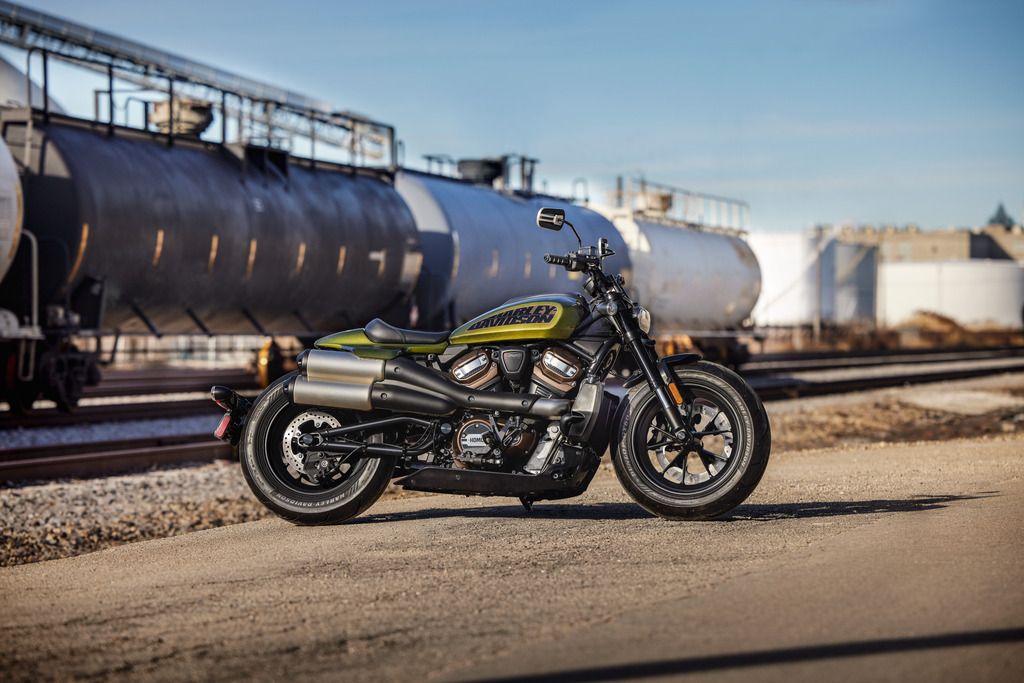 Harley Davidson Sportster S facing right
Arguably one of Harley's most popular models, the Sportster is still being produced to this day, albeit in a more modern package. Devised as a lightweight and sporty alternative to Harley's own lineup of bikes, and a way to compete with European brands of that time, the Sportster proved to also be a great customization platform for many a rider. And for much of its storied history, the Sportster was the motorcycle to tinker with, take across the country, modify into a sport or off-road bike. And true to its name, the newest versions, the Sportster S and the Nightster, house Harley's top of the line Revolution Max engines that can outrun just about any other lightweight cruiser on the road.
1
Interceptor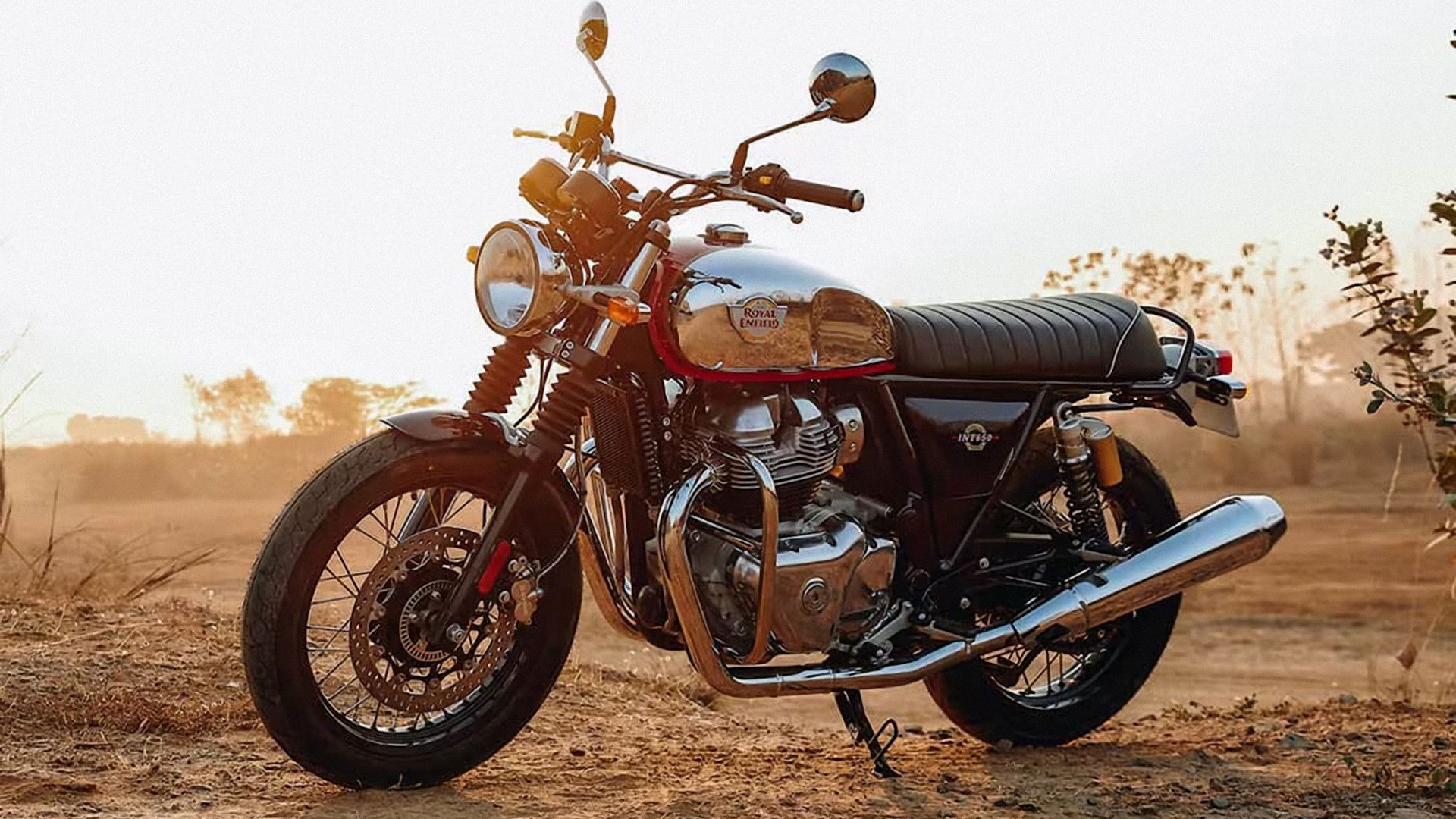 A  2023 Royal Enfield INT650 (Interceptor) in the Mark 2 colorway parked offroad
Produced by the original, British arm of Royal Enfield between 1960-1970 as an attempt to catch up with the Japanese motorcycle juggernaut, the Interceptor did little to stop the bleeding and eventually Royal Enfield collapsed in 1970. But the heritage remained, and in 2018, the thriving, Indian-based Royal Enfield counterpart re-introduced the model to the world in a more modern, yet still very vintage package.
RELATED: Royal Enfield Has A Quirky Name For Its New 650cc Scrambler
Today the Interceptor is a sales behemoth in many markets, including, ironically in England. And the name continues to evoke adventure, travel and a hint of roguish mystery.
Google Ads