Rolls-Royce is one of the very few automotive companies that no one dares to criticize. The company has long floated in that rarefied air where it is too luxurious, too exclusive, and too revered for anyone to say anything that isn't a compliment tinged with envy. Even other ultra-expensive companies like Bugatti, Maserati, and Aston Martin must constantly fight to out-compete each other with performance and exotic leather interiors. But Rolls-Royce majestically glides above the competition without ever competing. While Rolls-Royce gets a stunning performance out of its legendary V-12 engines, the company seems to prefer proudly yet discreetly acknowledging their cars' capabilities instead of advertising with high-dollar burnouts and videos showing the tachometer needle shooting into the gauge's highest numbers.
Google Ads
Rolls-Royce hasn't even bothered following the decades-long trend of cars that look "sporty" with angry faces on the front. Such updates wouldn't modernize the legendary name but debase it. Accordingly, Rolls-Royce's current product line looks directly descended from the cars that have rolled out of Goodwood since time immemorial. Such tastefully-appointed aesthetic conservatism made the company's recent announcement all the more stunning: Rolls-Royce is (maybe) working on a hydrogen car.
Related: Automakers Deeply Invested In Hydrogen-powered Cars
Is Rolls-Royce Making A Hydrogen Car?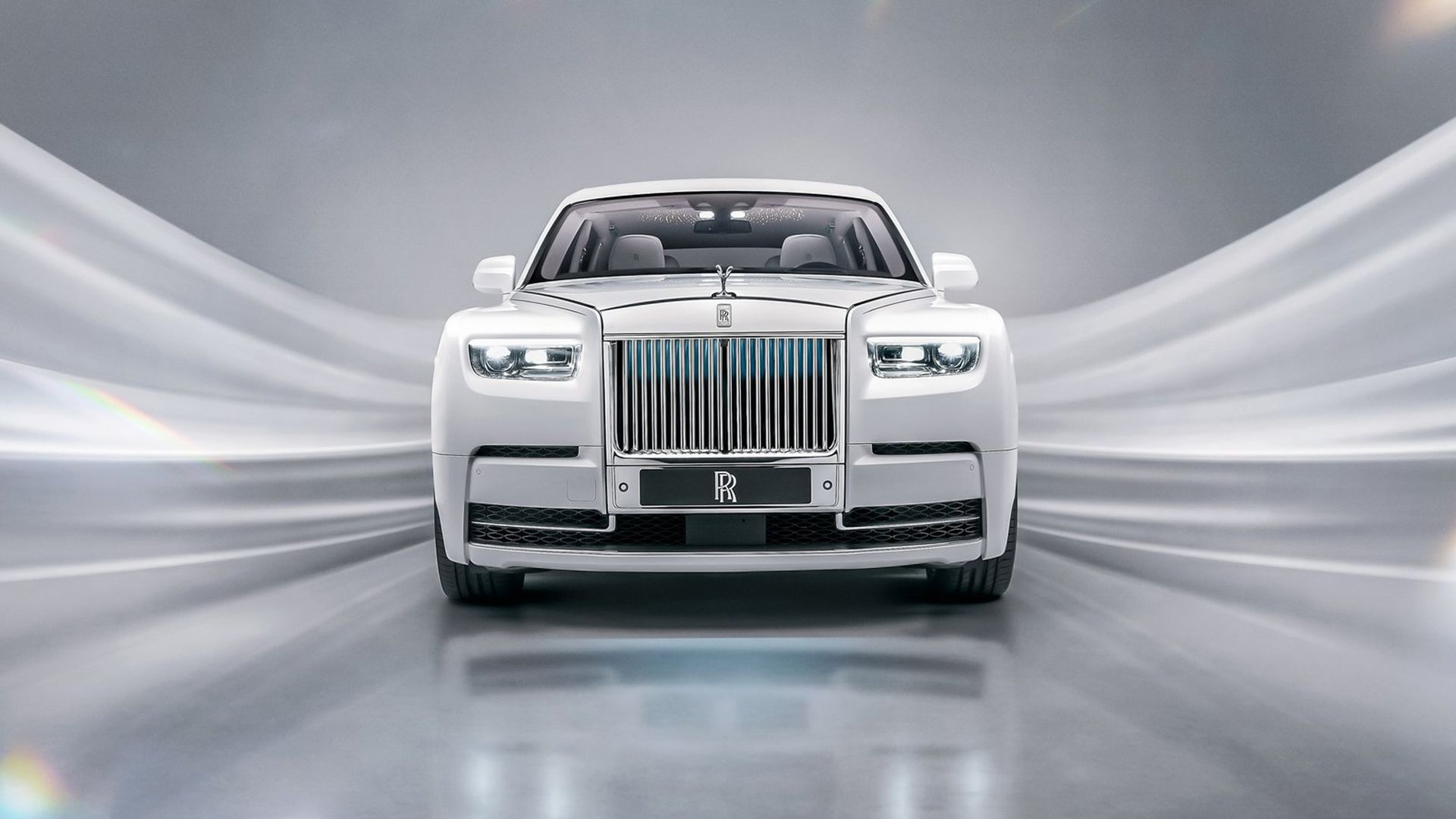 Front view of a 2023 Rolls-Royce Phantom Extended Series II in a studio
Right now, Rolls-Royce hasn't promised anything with hydrogen in it. There hasn't been a prototype powertrain, much less a hydrogen-powered concept car. However, CEO Torsten Müller-Ötvös stated that "when the time is right for us, and when the technology is so much advanced, that it is definitely something we would pursue as Rolls-Royce." While a hydrogen-powered car may be in Rolls-Royce's future, no one is contemplating converting the company's vaunted and revered V-12 from gasoline to hydrogen combustion. Müller-Ötvös stated that burning hydrogen is simply not the most efficient way to use it.
Google Ads
Related: Hydrogen Electric Vehicles: A Game-Changer For The Environment?
Rolls-Royce Has Been Experimenting With Hydrogen For Aircraft And Generators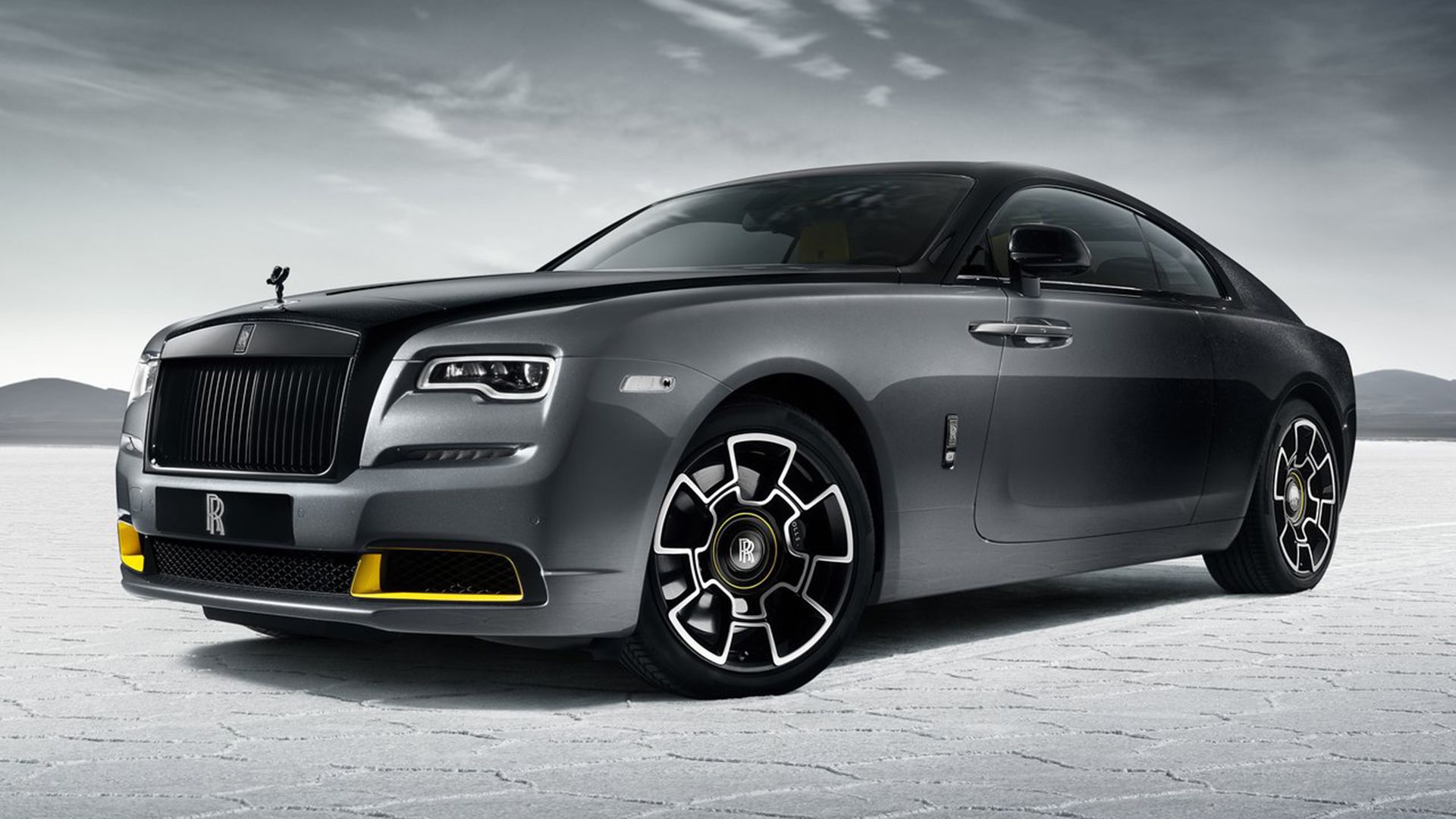 Front 3/4 view of a 2023 Rolls-Royce Wraith Black Arrow
– Rolls-Royce has some experience with hydrogen-powered engines
– The company's aircraft division has been developing hydrogen-powered turbine engines
Rolls-Royce's aircraft division has been working with both hydrogen combustion engines and electric fuel cell systems. Fuel cells show more promise for smaller airplanes that put less load on engines. For larger airplanes, Rolls-Royce has been developing hydrogen-powered turbine engines. At present, hydrogen-combustion turbine engines are really only suited for short-haul flights due to the required fuel tank size. In addition to developing hydrogen systems for the skies, Rolls-Royce has been designing hydrogen engines for electricity generators. These would replace the diesel engines that currently supply emergency electricity to hospitals, data centers, and anywhere else where even the briefest of power outages is unacceptable.
All of this is to say that Rolls-Royce has been exploring and developing different hydrogen power systems– both those that burn it like any other engine, and those that pump the hydrogen through a fuel cell system. Having researched and tested the various ways of exploiting hydrogen, Rolls-Royce has determined that burning it is not the best way to use it in cars (though it shows promise for jet engines).
Related: 10 Unique Features of Hydrogen Electric Vehicles That Set Them Apart From BEVs
Rolls-Royce Just Announced Its First EV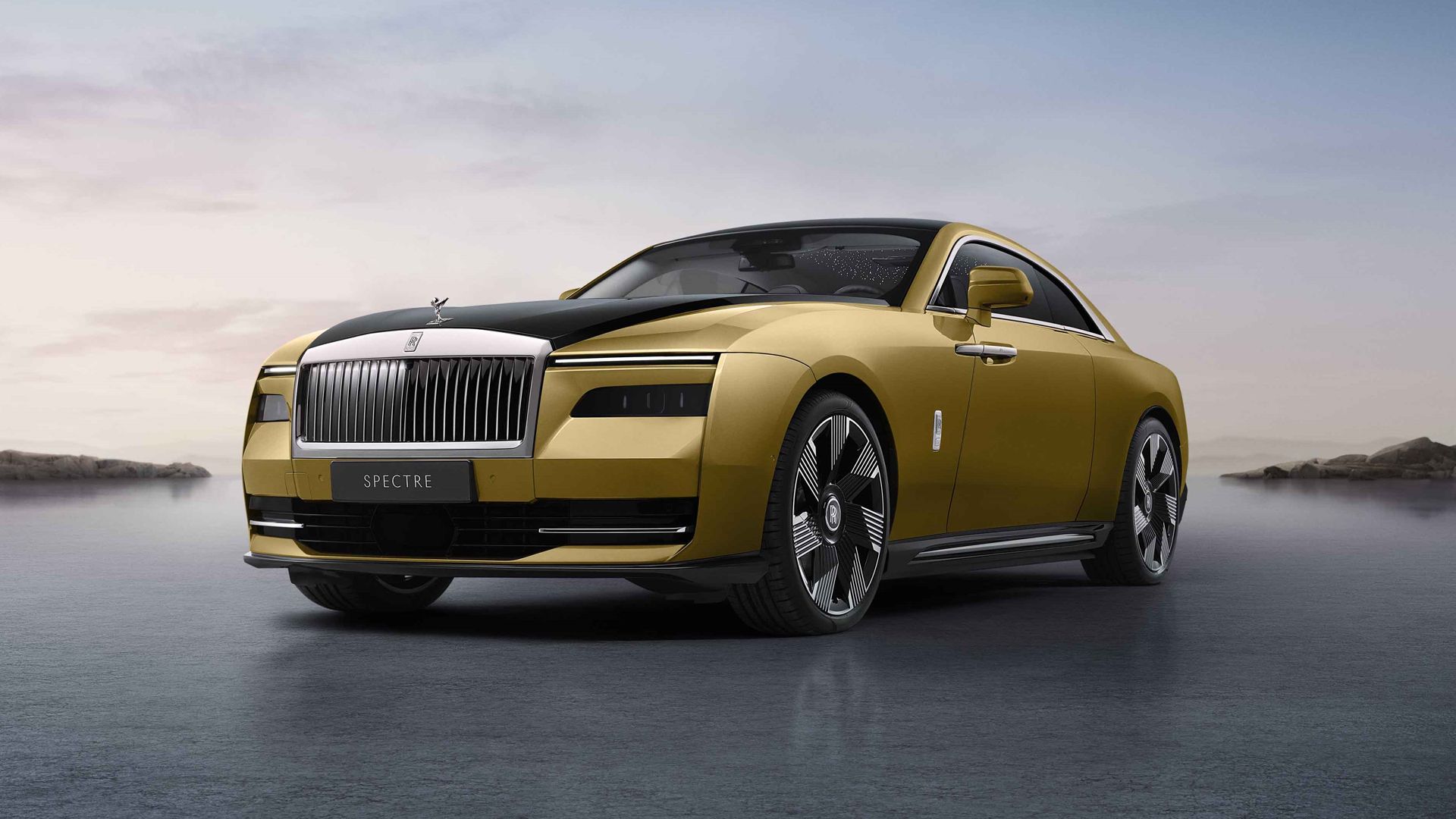 Front three-quarters shot of the Rolls-Royce Spectre
Rolls-Royce has announced its first EV: the Spectre coupé. On its website, Rolls-Royce proudly calls it "the world's first ultra-luxury coupé" and "a successor to the Phantom coupé." (It is de rigueur to place the accent on the last letter of "coupé" when speaking of Rolls-Royce. To omit that crucial accent mark is as heretical as failing to deploy diæresis when writing for The New Yorker). In designing the Spectre, Rolls-Royce has moved beyond its tried-and-true aesthetic of "what a Lincoln Town Car wishes it could afford to be." While the car has the same extra-large grille and legendary ladyhood ornament as every other entry in the Rolls-Royce product line, the rest of the car is shaped like a muscle coupé instead of a majestic rolling salon of luxury. Rolls-Royce has followed the rest of the high-class world into cars that are, if not "sporty" (whatever that means these days), then at least sporty-esque.
Related: 10 Reasons To Get Excited About Hydrogen Electric Vehicles
The Rolls-Royce Spectre Electric Coupé Is Designed For The Critics Who Will Review It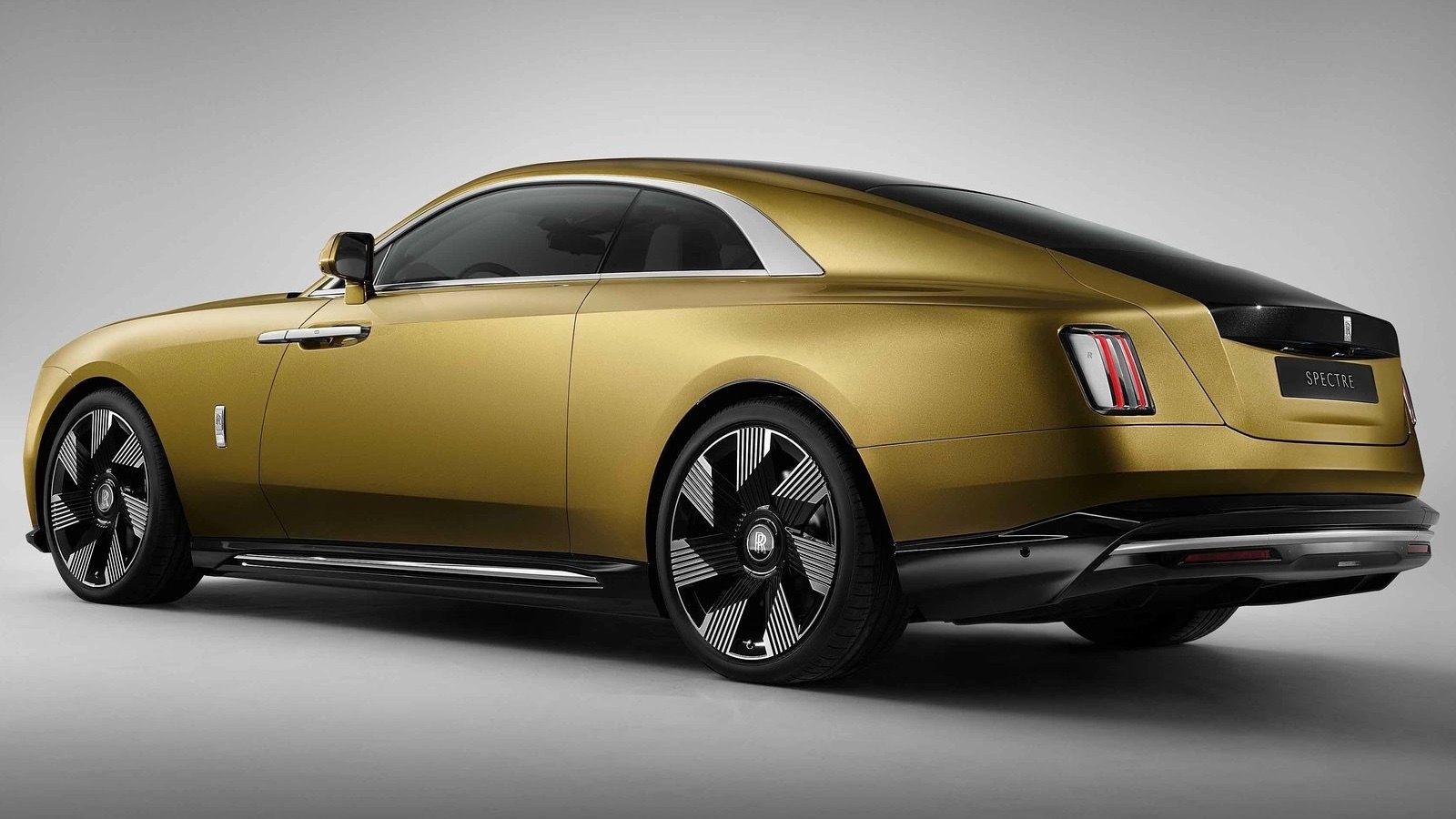 Rear 3/4 view of Rolls Royce Spectre parked. 
The corporate leap from the vaunted V-12 engine to an electric motor is practically insignificant compared to this change in style. Rolls-Royces have hitherto been designed to be chauffeured in rather than driven for oneself. The cars famously feature an umbrella compartment inside the door so that one's hired driver can fend off meteorological threats whenever one exits the vehicle. Although one can sit in the back seat of the Spectre while a hired chauffeur drives it, Rolls-Royce's electric coupé is what gushing enthusiasts love to call a "driver-oriented car."
Rolls-Royce Spectre Specs
| | |
| --- | --- |
| Electric Motor | Dual-motor setup |
| Horsepower | 577 horses |
| Torque | 664 pound-feet |
| 0-60 mph | 4.4 seconds |
| Electric Range | 320 miles |
| Starting Price | $413,000 |
More than anything, the Spectre is a sign of how enthusiast magazines are driving automotive taste. Very few car aficionados would review a car by sitting in the backseat while someone else faffs with the steering wheel and pedals. However, almost no non-experts write car reviews. So while a car might be an absolute dream to be chauffeured in (even if no one has offered magnetic shotglasses since Cadillac retired them in 1958), no one writing for any automotive magazine seems willing to find out. Nor do any review-writing gearheads bother to test how easy it is to look good when stepping out of the car at a gala event, or put the car through any other daily chores of a Rolls-Royce owner.
As a result of the reviewer-customer discrepancy, manufacturers who want their cars favorably received by the press must conform to a different set of expectations than those of prospective customers. It's the automotive equivalent of film studios designing movies to win Oscars with no regard to whether anyone actually likes them. An enthusiast-approved car must have exactly two doors (the accent on the last letter of "coupé" is optional for companies that are not Rolls-Royce), "taut handling," life-threatening acceleration and speed, and an "engaging road feel."
The Spectre hits every single one of those points, and therefore is assured good reviews. Perhaps Rolls-Royce felt the need to appease car purists with an "enthusiast coupé" when introducing its electric powertrain. Just in case the company's legendary history and unassailable reputation cannot withstand ditching the exalted V-12, the company has made its entrée into the world of EVs with the type of car that is guaranteed a good review unless its bumper falls off during the test drive.
Related: Toyota's Upcoming Hydrogen-Powered 5.0 V-8 Engine Has The Potential To Bury EVs
A Hydrogen Rolls-Royce Isn't Planned, But It Could Happen Sooner Than You Think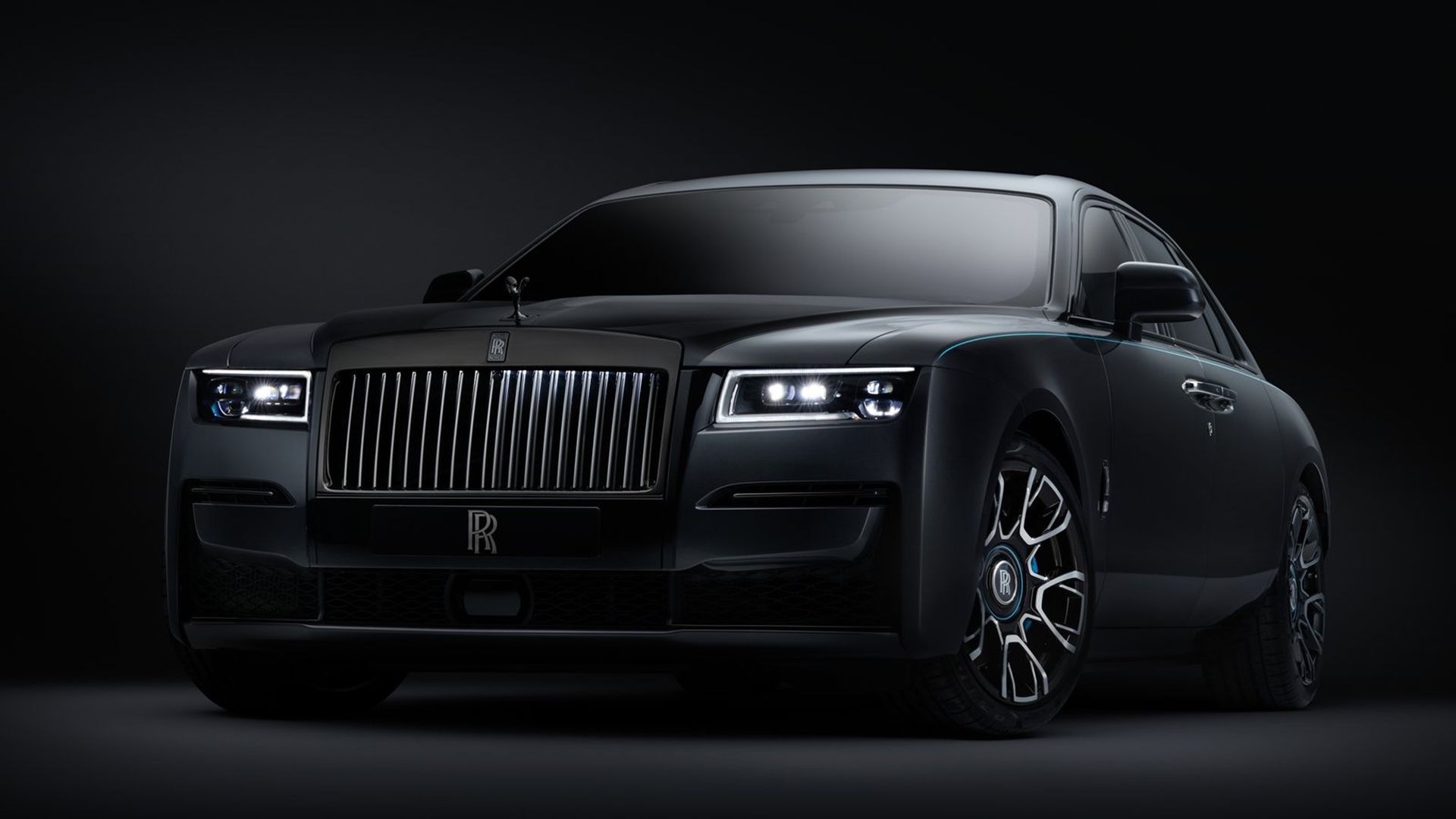 Front 3/4 view of a 2022 Rolls-Royce Ghost Black Badge in a studio
Rolls-Royce has not yet promised a hydrogen car, but hasn't ruled it out in the future. CEO Müller-Ötvös stated that "fuel cells are nothing different from a battery. It is just how you get the energy." He also noted the biggest obstacle to a hydrogen-powered Rolls-Royce: refueling it. Battery-electric vehicles can be plugged in anywhere, but hydrogen cars are restricted to the few cities that have hydrogen fueling stations. Toyota may be going all-in on hydrogen, but Rolls-Royce has no intention of following until buyers can refuel the stately vehicle anywhere and not in "a few select locations." However, perhaps looking forward to the looming shortage of lithium and other rare-earth metals as EVs slowly supplant internal combustion, Rolls-Royce has not ruled out hydrogen in the future. If hydrogen takes off the way battery-powered EVs have, don't be surprised to find that Rolls-Royce has been discreetly developing a fuel-cell system all this time.
Google Ads