Land Rover has been struggling for a while now owing to low sales numbers and failure to introduce EV models in their line-up. Their main European competitors are ahead of the curve and already have established EV models. Additionally, Tesla and Chinese competitors like BYD are already steadily establishing their own market shares in the luxury SUV space. Additionally, their slow adoption of electrification is also part of the reason for their poor quarterly numbers.
Google Ads
The Jaguar part of Jaguar Land Rover (JLR) is currently undergoing a massive rebranding to emerge as a purely luxury EV brand. As for Land Rover, the brand would separate into three sub-brands – Range Rover, Defender, and Discovery. The name Land Rover will remain as a 'trust mark' to support the sales of new luxury models. JLR is currently in its 'Reimagine' phase, which is a company-wide revamp to become completely carbon-neutral by the year 2039.
RELATED: 10 4X4s Inspired By The Original Land Rover
What Are The Challenges Faced By Jaguar Land Rover?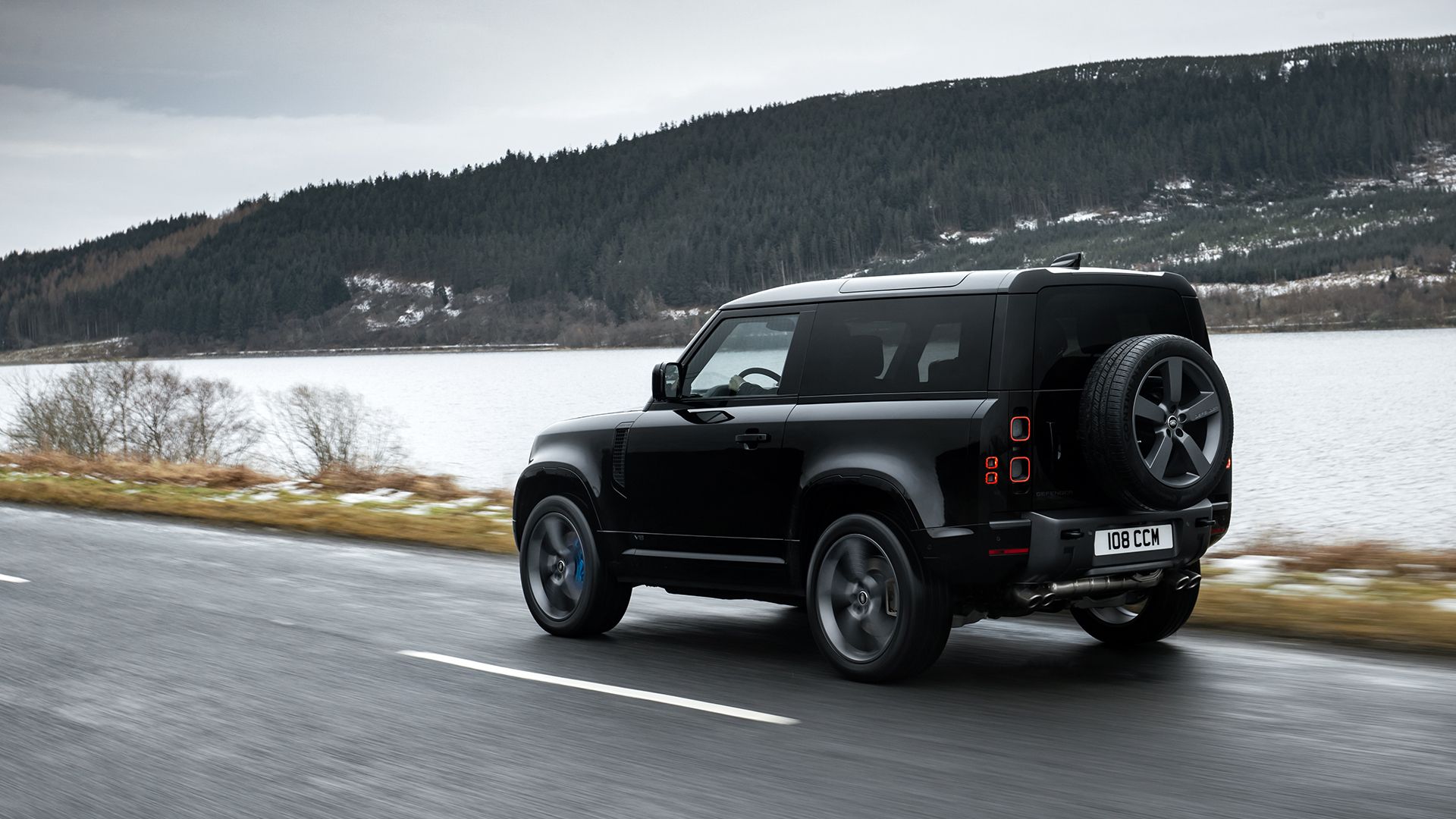 The Defender 90 V8 cruising down the road 
During the global semiconductor shortage of 2018, Jaguar Land Rover did not adapt as fast as BMW or Mercedes who quickly took lower sales volume cars out of the rotation, in favor of more popular models. This further led to an order backlog of nearly 200,000 units, which probably contributed to the eventual exit of CEO Thierry Bollore, whose tenure was just two years long. Interim CEO Adrian Mardell, who has been with the company since 1990 and previously held the position of CFO. If he stays on for the long haul, he is facing a long uphill battle.
Google Ads
Since 2018, JLR's targeted sales number was to hit 1 million units, however as of 2022, sales numbers have stayed under 300,000. There was also a 39 percent drop in production from 2019 to 2022 with a loss of 147,000 units. SUVs have grown enormously popular in the last couple of years, and every manufacturer sought to capitalize on their popularity along with the electrification plans.
Land Rover has an outdated product line-up at this point, even with the introduction of the new Defender, by far one of their most successful models. But this issue isn't limited to Land Rover, here's a look at sister company Jaguar's aging lineup.
Jaguar's Recent Product Line Up
| | | |
| --- | --- | --- |
| Car Model | Challenge | Short Details |
| F-Type | No updates/successor | The F-Type has remained unchanged since its launch, lacking a successor. |
| XF | Outdated features/ lack power | The XF is outdated with no powerful engine options, disappointing enthusiasts. |
| XJ | Discontinuation | The discontinuation of the flagship XJ with a V8 engine has upset enthusiasts. |
| XE | Refinement and engine choice | The XE lacks refinement and has a disappointing engine choice in the top-tier model. It is also due for a replacement. |
The only JLR electric model to date is the excellent Jaguar I-Pace sedan in 2018, incidentally, that was also the last year the company recorded profits. Ironically, there has not been an EV SUV from the company, which is known for its legendary SUVs. Rivals like BMW, Mercedes, and Volkswagen have some excellent luxury EV SUVs like the BMW iX, Mercedes EQS, and the Volkswagen ID.4.
BMW has plans to invest $32 billion in research and development of EV projects, and Volkswagen has already invested $89 billion in electrification projects. Clearly, the competition is already at an advantage. Additionally, along with legacy companies, there are new players entering the fray as well, for example – Rivian and Chinese multinationals like XPeng and BYD.
Some experts are claiming that it will especially difficult for the brand to make a sudden transition to electric vehicles without a large influx of capital or a takeover from a foreign conglomerate, like Volvo's acquisition by Geely, which helped them survive an especially difficult time.
RELATED: Is There Hope For The Future Of Jaguar?
Some Good News For The Brand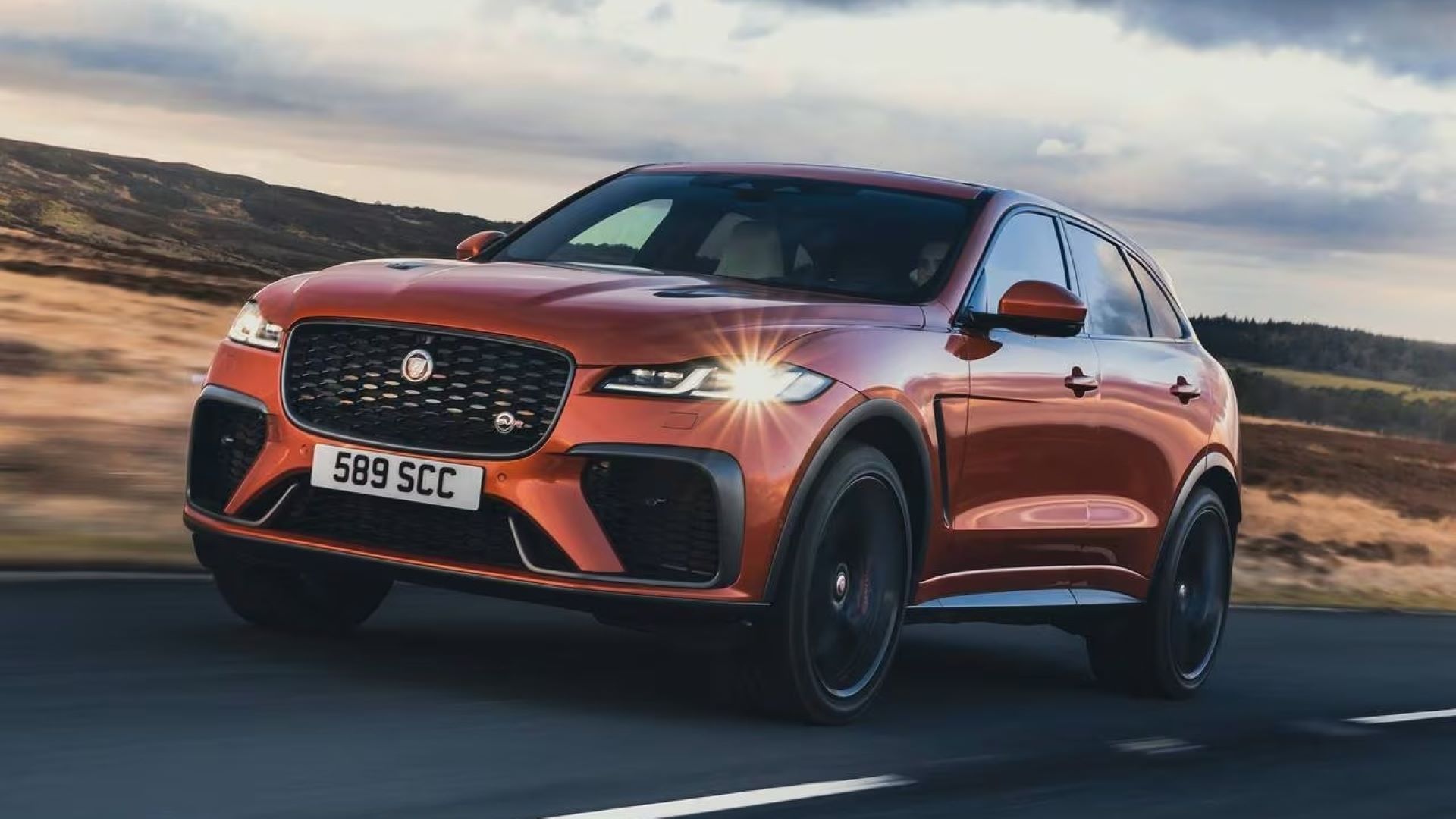 A Front 3/4 shot of a Jaguar F-Pace SVR cruising on asphalt
For the first time since the chip shortages, JLR has achieved profitable and positive cash flow as of Q3 FY23 with $7.67 billion in revenue, however, this is after collective losses of $5 billion over five years. As per a company spokesperson, demand for Range Rover models is high, with the most popular models – Range Rover, Range Rover Sport, and the Defender accounting for 74 percent of their orders.
The Tata Group, which is the parent conglomerate of JLR, is investing $19 billion over the next five years along with plans for a super factory to convert the company into an all-electric brand by the year 2030. The British government has also offered JLR subsidies worth 500 million pounds ($639 million) to ensure that the factory will be built in the U.K. itself.
CEO Adrian Mardell also confirmed the plans for the company's Halewood plant located in North West England to be converted to an only EV production facility by the year 2030. Jaguar and Range Rover EVs will be built side by side at the same facility.
This is part of the new 'Reimagine" strategy of JLR, which also includes plans to develop batteries in-house. The company will also start taking orders for its first mid-size Range Rover EV SUV, which will be launched in 2025. Also stated for release around the same time is a new Jaguar GT sedan in the works with a range of 430 miles and will be the most powerful Jaguar model ever. As part of their EV future envisioned for 2036, the company is working on three new vehicle architecture platforms, reducing their number from the seven platforms currently.
MLA – Modular longitudinal architecture
EMA – Electric modular architecture
JEA – Jaguar electrified architecture
The first one is called MLA Flex, which stands for modular longitudinal architecture, which is what their larger models like the Range Rover Sport are built on. This platform is ideal for PHEV, EV, or ICE models. The next architecture model is called EMA, which was originally designed for mid-sized SUVs like the Evoque and the Discovery.
Currently, these models are ICE-powered however, EMA stands for electric modular architecture and will be strictly for EVs. This platform is versatile enough to accommodate multiple battery types, making it future-proof. The third platform is actually for Jaguar cars and will be called JEA for Jaguar electrified architecture.
Another recent move by JLR is their partnership with another Tata Group-owned Indian company, Agratas for their long-range batteries. The battery cell manufacturing company will be providing JLR with 120 kWh batteries which will be made in their Gujarat (a State in western India) mega factory, which will give EMA platform EVs a range of 450 miles.
JLR will handle the design and production of the cell pack, while Agratas will focus on the design and production of the cell itself. Along with the extended range capabilities, they will also be working to develop quick charging, with expected numbers of 200 miles of range in 15 minutes of charge. Both companies are also working together to come up with effective recycling solutions.
RELATED: Here's What Makes the New Range Rover a Proper British Luxury SUV
Is It Too Little, Too Late For Jaguar Land Rover?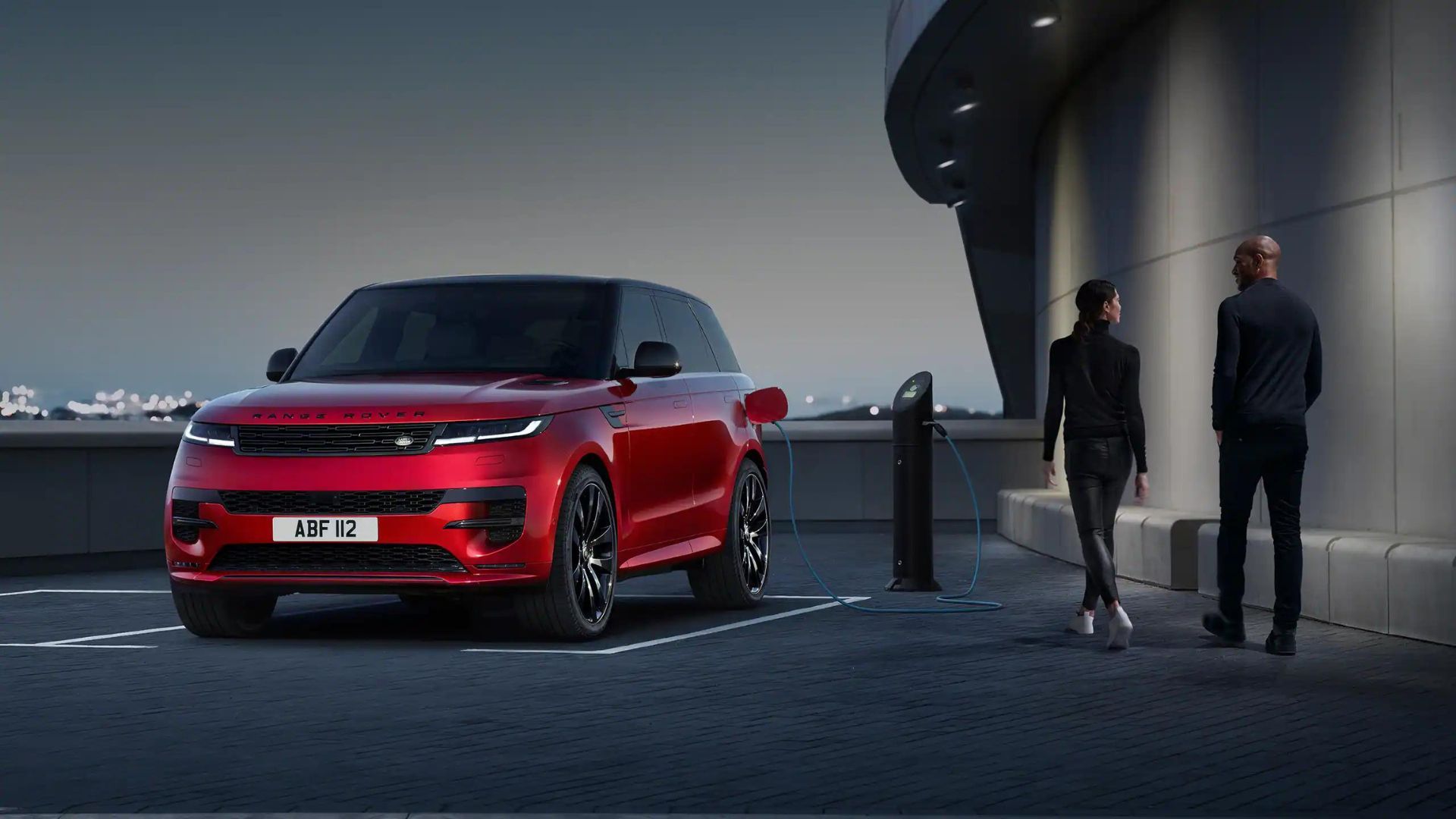 A front 3/4 shot of 2024 Range Rover Sport SV
It's evident that Jaguar Land Rover is in good hands and making the right kind of moves for survival in an increasingly competitive space. The company is composed of two brands with a legacy of creating some of the best luxury SUVs and Sedans to ever come out of the U.K. They have been a little slow in the race to achieve net zero, but they are on the right path now. They have a strategy in place for long-term growth and technology upgrades, with no shortage of demand for their models.
This is no surprise as the design has been one of the things that JLR does best, combining modern elements with old-world charm. The Defender 90 is an excellent example of this, and we are excited to see what the new electric Jaguar and Land Rover models will look like. The question remains will they be able to pull it off without the help of a takeover from foreign companies? It certainly seems that way on paper.
Google Ads