My prior builds of a Supercharged 2nd Gen and Supercharged Gladiator Mojave focused on bringing high power, speed and performance to an overloading vehicle build while being executed in a way that was clean enough it could have come from the factory. This build will be different. The high power, speed and performance will now be delegated to a performance model 3. This build will focus on light restoration, maintenance and mild modifications that look like they could have come from the factory.
Google Ads
Vehicle:
2003 Toyota Tacoma TRD Off Road Double Cab w/ 207k miles
2 owners, 2nd owner purchased in 2006 at 44k miles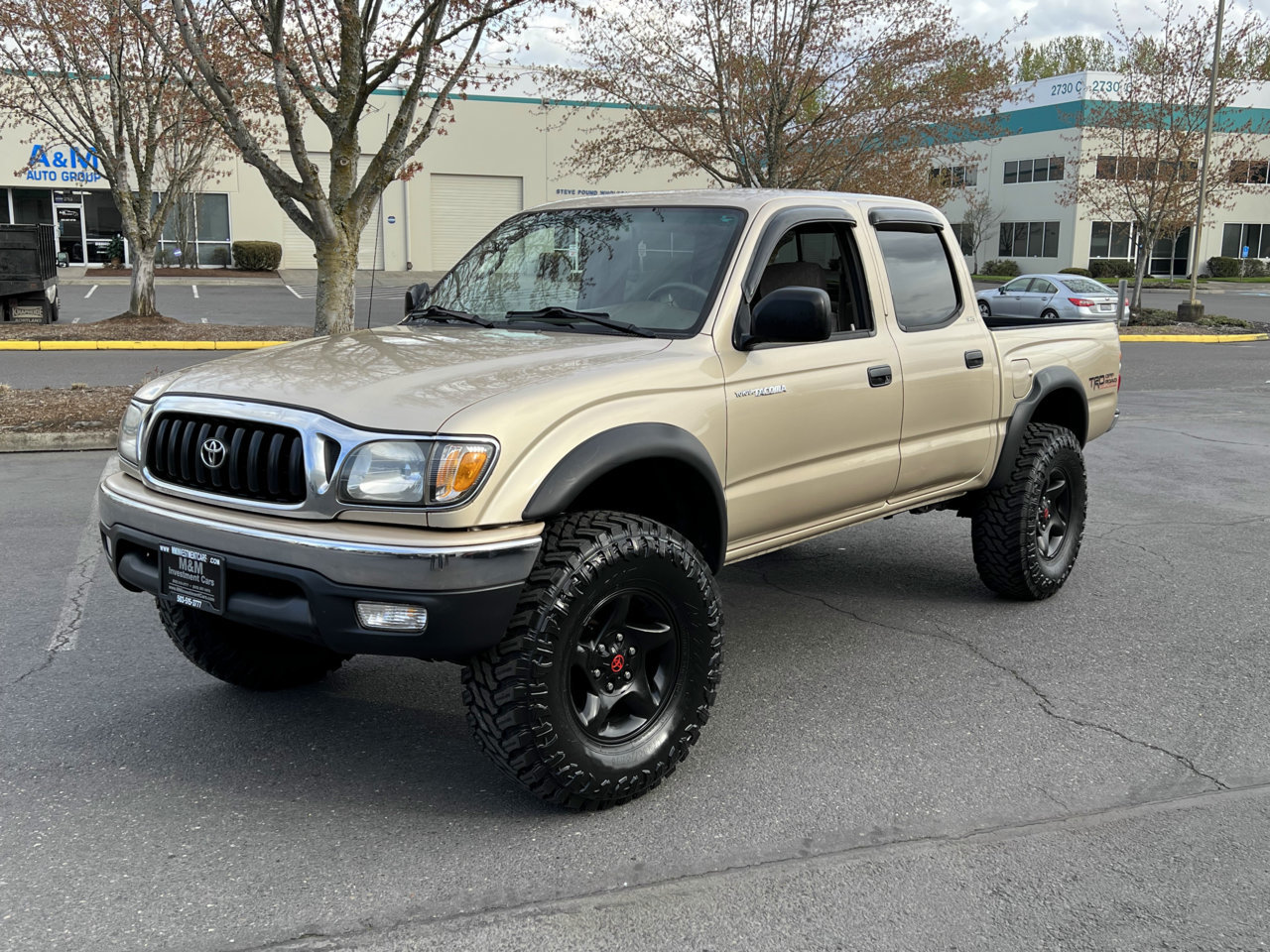 207k miles? That isn't what I had in mind setting out for a 1st Gen. After I blew the engine in the 2021 Gladiator with boost, I looked for a couple weeks for the cleanest 1st Gen double cab I could find. I drove a few similar 1st Gen DC trucks, some with far less miles and none compared remotely close to this one. This truck was not only cleaner inside and out, the drivetrain was more responsive ran smoother and had a perfect idle with no strange noises when compared to far lower milage trucks. Waterpump and timing belt were also just done. Supposedly the 2nd owner that had the truck for the last 16 years since 44k miles was an engineer, and I wouldn't be surprised one bit because the maintenance and care shows. No accidents reported and the VIN numbers on all the body panels match, indicating everything is original.
A few dealer photos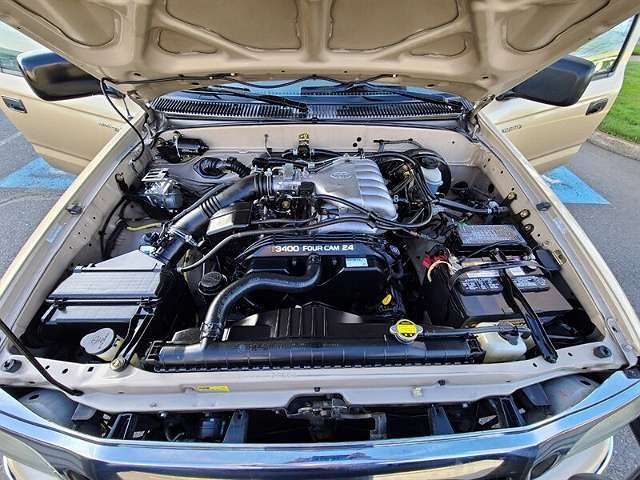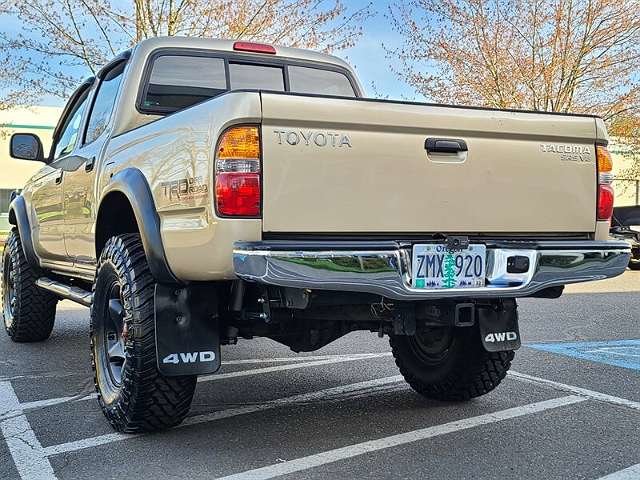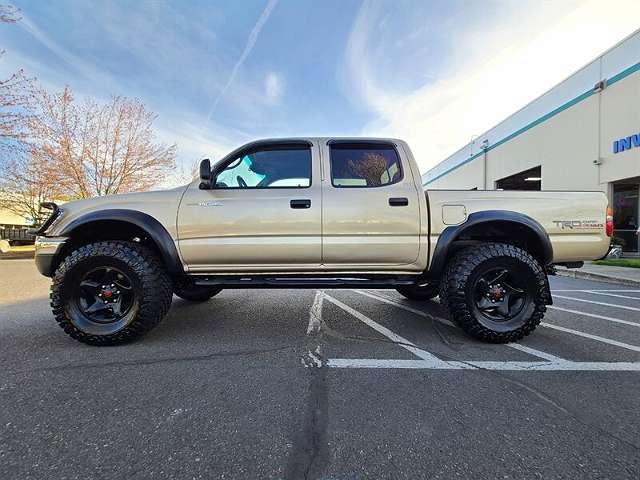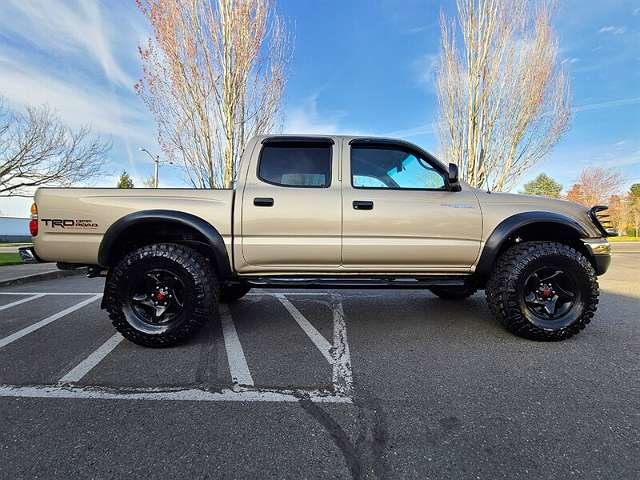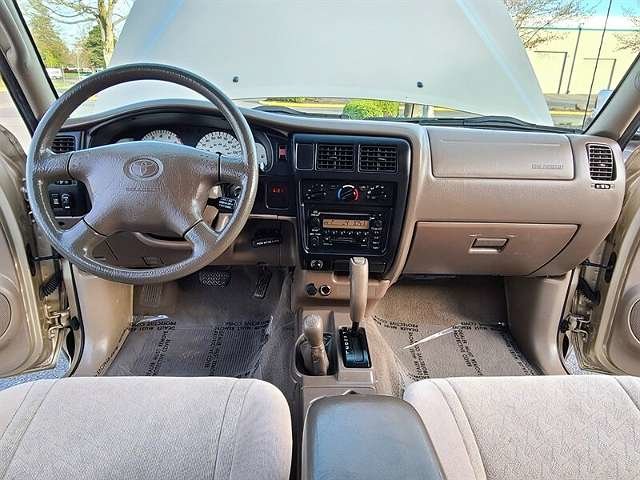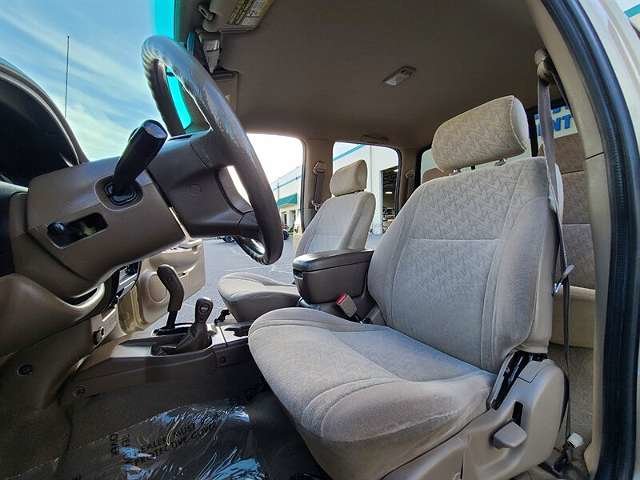 The truck is in amazing condition for nearly 20 years old with 200k+ miles. I need to get some pics of the frame, it literally looks new. I drove from Seattle to Portland to purchase it. Within 5 days of ownership, drove from Portland to Seattle area, then multiple 3+ hour drives over the mountains to Chelan and back. Ironic that a nearly 20 year old Tacoma with 200k+ miles is more reliable than a brand new Jeep. Over the trip it averaged 17.3mpg on E-load MT 33s.
In less than 24 hours of ownership, put down 350+ miles including crossing the mountains in the snow to arrive in Chelan. Already had one offer within the first 24 hours to buy it for more than I paid.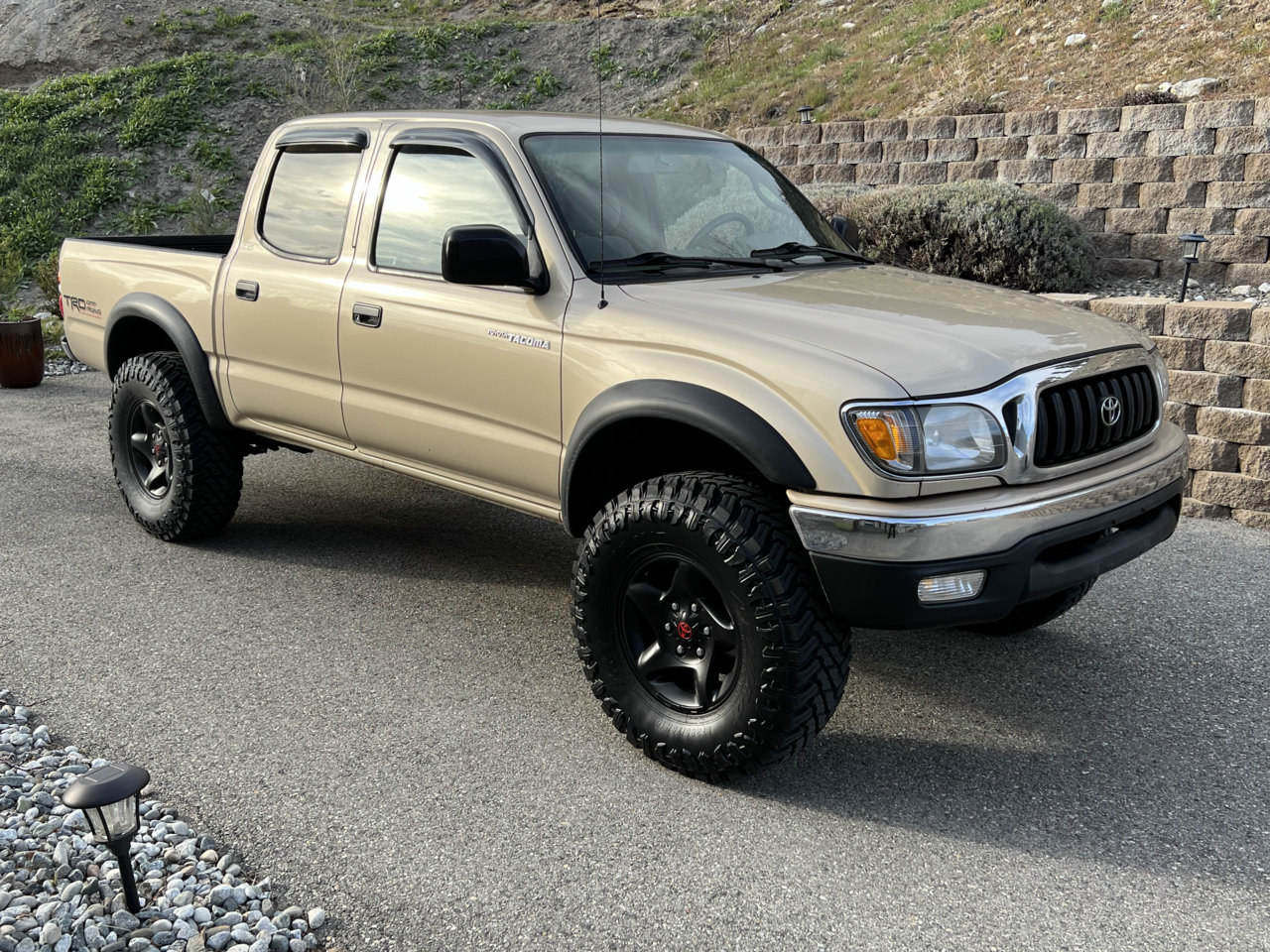 The truck was not without a few minor faults on the maiden voyage. The washer fluid reservoir leaked, which might not seem major, but crossing the pass in the snow/wet, that can be a pretty major issue. I added some extra coats of Rain-X to the windshield compensate as there was no time for repair. There is a bad ball joint I suspect on the driver side, which results in a minor clunk at times. The dome light does not turn on with the doors, only the switch. Headlights are in sub-par shape. Driver side corner light is loose. If noticed, the truck originally was equipped with Westin bars front and sides (aka older owner). There were some very old school PIAA lights that were tapped into the corner light for the relay to a button in the cab. The dealer removed all the worthless Westin and PIAA gear in negotiation for a price drop. In doing so the 20 year old plastic clips broke on the corner marker driver light so it is now not secure. Sigh.
The last owner installed some terrible backup camera system that is quite dated and went to a giant clip on screen based rear view mirror. I removed the mirror in the cab but will need to spend some time to figure out removing the wiring.
Google Ads
The dealer things
Unfortunately this dealer specializes in finding outstanding condition trucks and adding cheap lift/tire/wheel mods to help sell them for more. So there is plenty that needs to be removed/improved.
I've never heard of Atturo as a tire company. These E-load 285/75/R16 MTs appear to be 59lbs according to what I can find. Actually the same as a same size KO2. Not terrible looking for an MT, but not something I'd run, they are on the list to replace soon. The OEM 16″ wheels were obviously painted black for a custom look.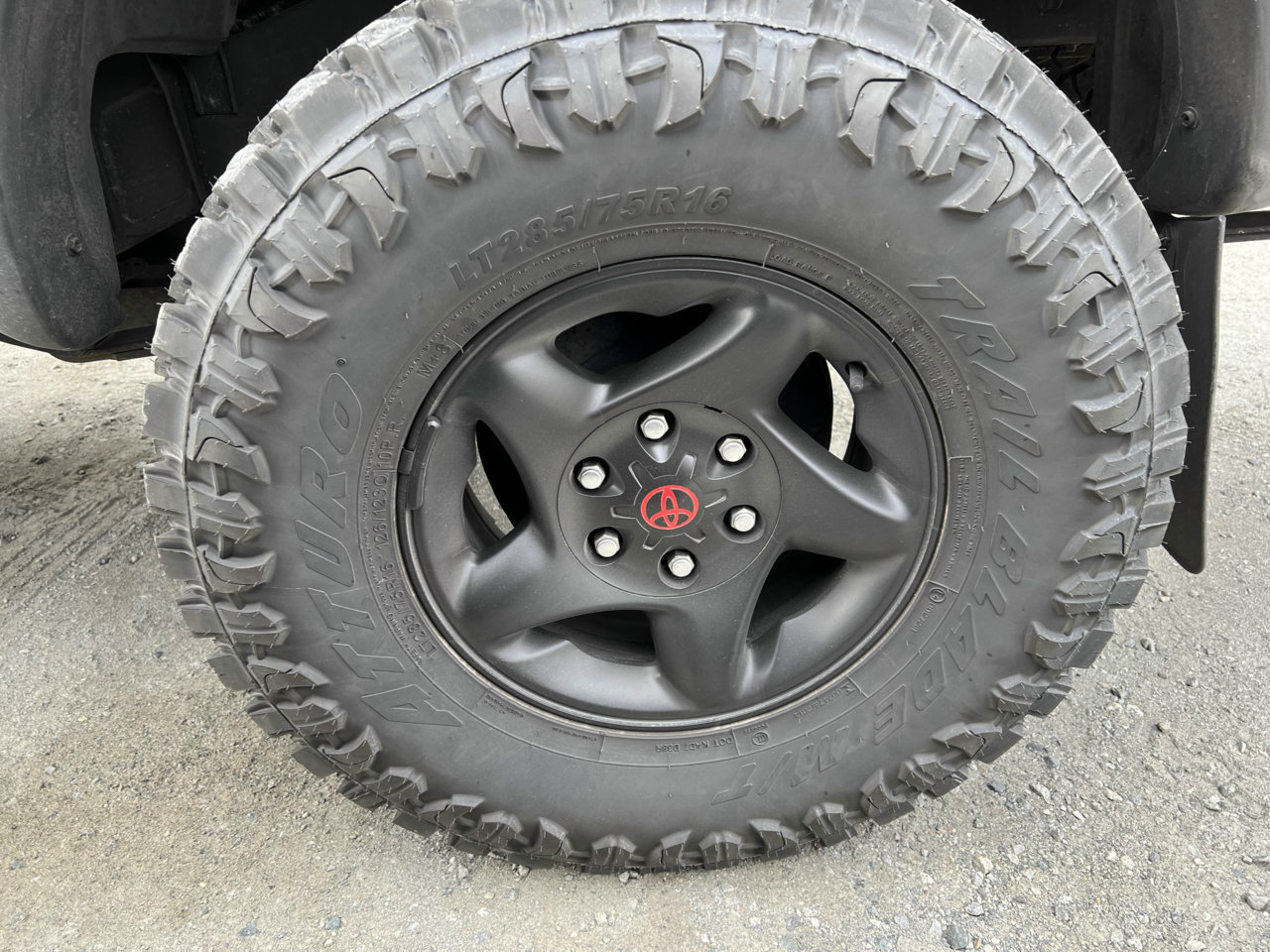 1.25″ wheel spacers installed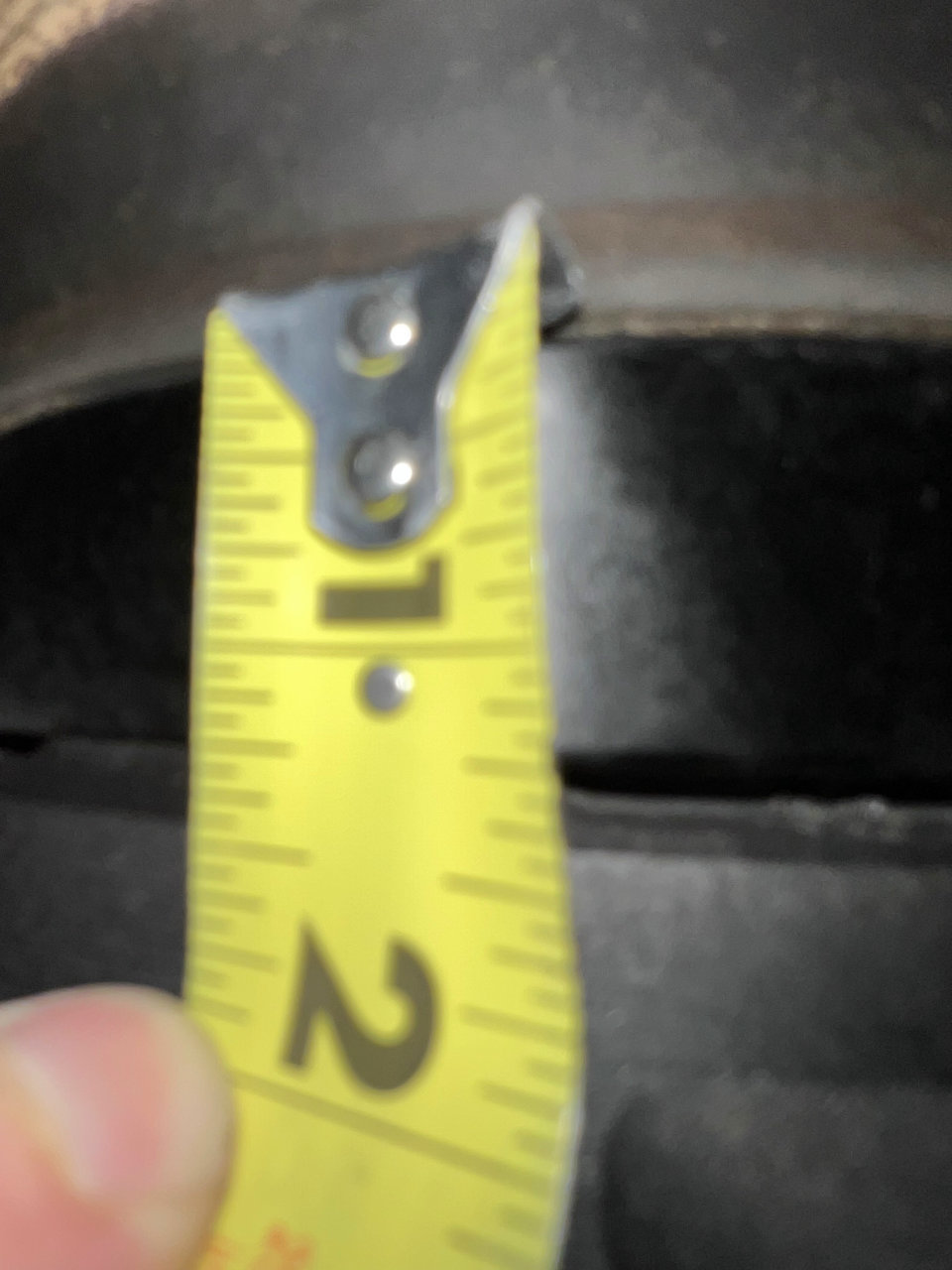 Also has a 2.5-3″ spacer and shackle lift installed on stock shocks. Will need to be replaced, although for the street it rides surprisingly well.
First things to replace:
The truck is in outstanding condition, but the dealer tossed the floor mats. After looking at Weathertech and Husky, but not being satisfied for either option in the double cab config I decided to just get new OEM carpet mats.
OEM Tacoma Double Cab Oak floor mats new
PT206-35012-16 ordered from oempartsource
The driver side plastic seat panel is badly cracked, it bothers me being I see it every time I open the door.
OEM Driver side seat plastic panel in tan new
71812-04010-E0 ordered from a Toyota dealer off ebay
Lights
The headlights are UV faded and the driver side corner light has broken tabs. OEM headlight assemblies are the only way to properly replace a halogen headlight assembly.

(Note the current free shipping coupon FREESHIP at the dealer linked)
8111004110 OEM right headlight new
8115004110 OEM left headlight new
8162004080 OEM Parking light left (broken)
8161004080 OEM Parking light right (because OCD and must replace in pairs)
To address the leaking washer fluid reservoir
8531504060 OEM washer fluid reservoir new
Note there is a reservoir with a fluid level sensor and hole in the bottom for the 'cold weather package' or one without. My truck has the additional sensor and hole in the bottom of the tank and sensor, which is reflected in the above part number.
With the reservoir removed, I will take the opportunity to replace the pump just because it has ~20 years and 207k on it. The OEM pump and gasket is ~$84 at a discounted rate.
85330-06031 OEM Washer fluid pump.
Attempting to be practical, I will swap an
AC Delco replica pump, which is a high quality aftermarket brand, for about $25.
Much more to come. Need to figure out what to do with the current lift and tires. I like the relative current look and as a non-daily driver the 33s are not an issue, but would prefer lighter ATs and a proper suspension lift obviously.
….
Google Ads