Here's how the truck looks at the very beginning.. the last hunting/camping season it will see stock.
Google Ads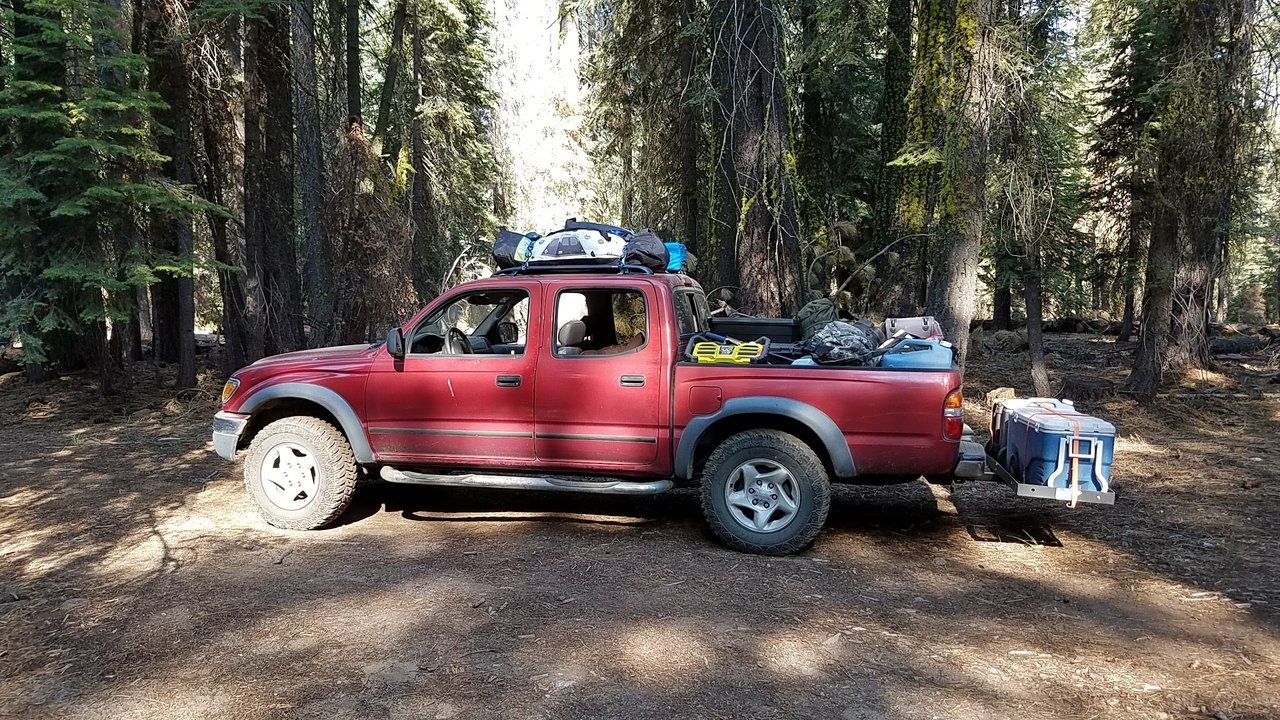 This past hunting season made me realize a few things.
#1 How much I love my truck (and didn't even realize it)
#2 How much I ask my (2×4 stock height) truck to do, that is probably more than most ask of their truck.
#3 How much my truck is in dire need of fresh steering and suspension componants.
So, once I started realizing these things, I decided that after 13 years of owning the truck and about 180,000 miles of driving it (260,000 total on the truck, I'm 2nd owner) I need to make it «cool»… and more importantly more functional on the fire roads and trails I take it on.
Since I need to replace a bunch of suspension componants anyway… well… it's going to just have to get lifted, right?
I figured it might be cool to keep track of the progression. I figure it will be slow and steady, but we'll just have to see how it goes.
Updated Pic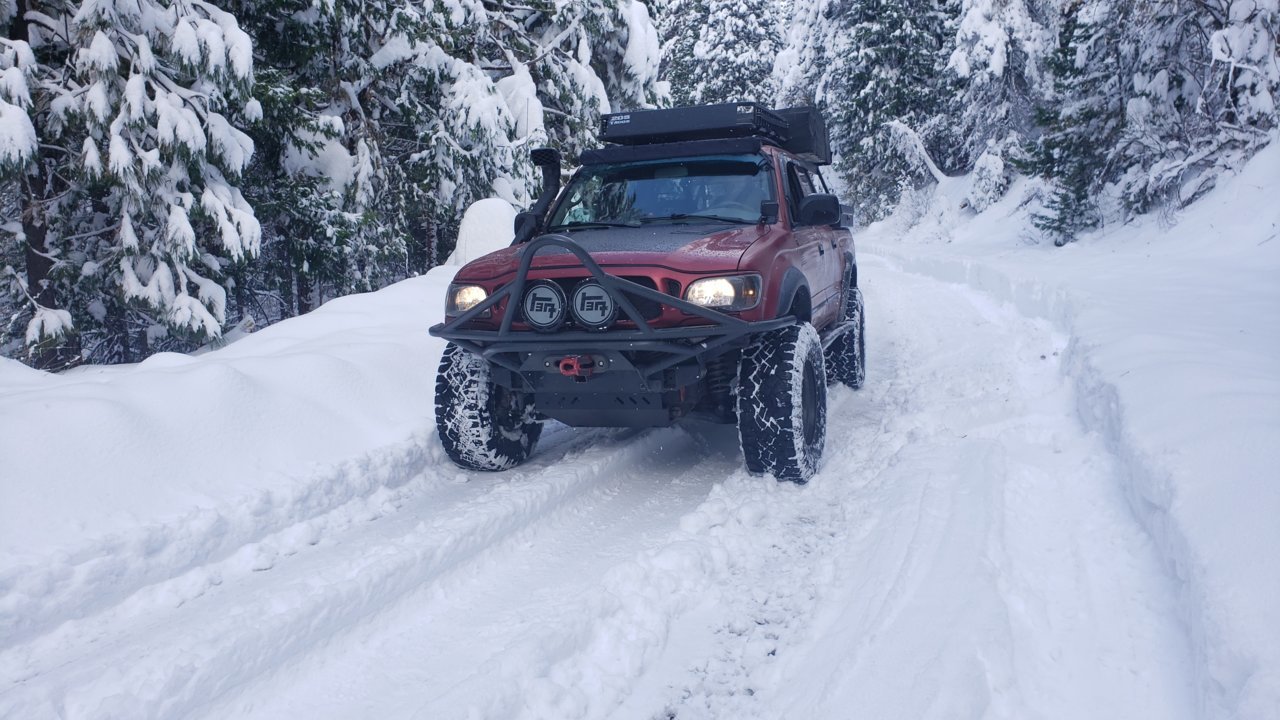 Engine and Drivetrain
– GM CS144 (Cadillac) Alternator and big 3 wire upgrade info HERE
– Dual Optima Yellow top batteries
– Swapped 4wd with manual hubs and Front Range Offroad twin sticks
– TransGo shift kit
– Factory rear eLocker
– Harrop front eLocker
– Derale Twin fan Transmission cooler info HERE
Suspension
Front:
– Fox 2.5 extended travel with reservior
– Eibach 14 inch 700 pound coils
– Modified Wheelers Superbumps
– SPC Upper control arms
– Whiteline Lower control arm bushings
– Gusseted spindles
Rear:
– Fox 2.0 10 inch with reservior 7/8 shaft
– Alcan +4 with +700 pound leaf springs
– Ubolt flip kit
– Wheelers Super bumps with custom spacers
Armor
– Trail Gear with stinger info HERE
– 4x Innovations 1/4 inch IFS and mid skid info HERE
– Skid Row Offroad transfer case skid
– All Pro Offroad sliders with kickouts info HERE and HERE
– Low Range Off Road elocker guard info HERE
– Low Range Off Road gas tank skid info HERE
– Low Range Off Road diff skid info HERE
– Custom high clearance rear bumper with wrap around info HERE and HERE
Exterior
– Custom Roof Top tent rack and awning mounts
– Smittybilt RTT and awning info HERE
– Custom bed platform and truck box mount
– Weatherguard 48 inch side boxes
– Vijay roof rack (2nd Gen Tacoma – Modified to fit)
– Custom satoshi grill info HERE and HERE
– Warn M8000 winch with synthetic line and Factor 55 link
– Badlands 10K winch with Badlands Thimble
– eBay snorkel info HERE
Lighting
– Morimoto LED projectors with switchback halos, RGB halos, and demon eyes info HERE and HERE and HERE
– All markers, and turn signals are now LED
– Hella 7 inch ralley lights on bumper
– Auxbeam white/amber – solid/flashing ditch lights (hood)
– Auxbeam white/amber – solid/flashing chase lights (rear facing in boxes)
– Mictuning fog light/reverse light (rear bumper)
– 42 inch Mictuning curved light bar
– 2×2 white/amber (switchable) fog lights (lower front bumper)
– 12 rock lights info HERE
– 6 Three inch patio/camp lights = 2 facing driver side, 2 facing passenger side, 2 facing rear
– 13 inch led cargo light in bed
– Under hood lights
– LED light strip in each truck box
Interior
– BMW 128i front seats info HERE
– Rear seat deleted for platform
– Power Acoustik Hi/Mid/Subs and amps
– Icom HAM radio
– Torque Pro app running on spare cell phone on modified mount info HERE
Here are some of my write ups on some of them work I have done to the truck:
– Tie Rods
– Steering Rack Bushings
– Radiator Water Pump and Timing Belt
– Tundra Brakes
– 4x Conversion
– Valve Cover Replacement
– Mobile Audio and interior
Here are some of the shenanigans committed in the presence of other Taco
owners:
Google Ads
The hangout for local 209 Taco owners is >>here<<
– Relief Reservoir 7/22/18 = First ride of the 209 Tacos
– Camp Fire Relief Run 11/17/18
– Death Valley Feb 2022
Check >>HERE<< to see the 209 Mod Day discussion thread.
Google Ads