A brand new American motorcycle is a rare thing but, back in 2014, such a motorcycle appeared in the form of the Motus MST-R. Unlike many other attempted start-ups in the U.S., the founders of Motus decided against using a large V-twin engine from either Harley-Davidson or Screamin' Eagle in favor of a completely new design concept, that owed as much to American automobile V8 engine design and construction as it did to conventional motorcycle engines.
Google Ads
It was a brave undertaking and took ten years from concept to finished product and the resulting motorcycle followed European and Japanese motorcycle design as opposed to the more common home-grown product. Sadly, the project was destined to come to a premature end due to lack of investment but, while it lasted, it was extremely interesting and showed what could be achieved by a small team with a unified vision.
Related: 10 Most Beautiful American Motorcycles
The Company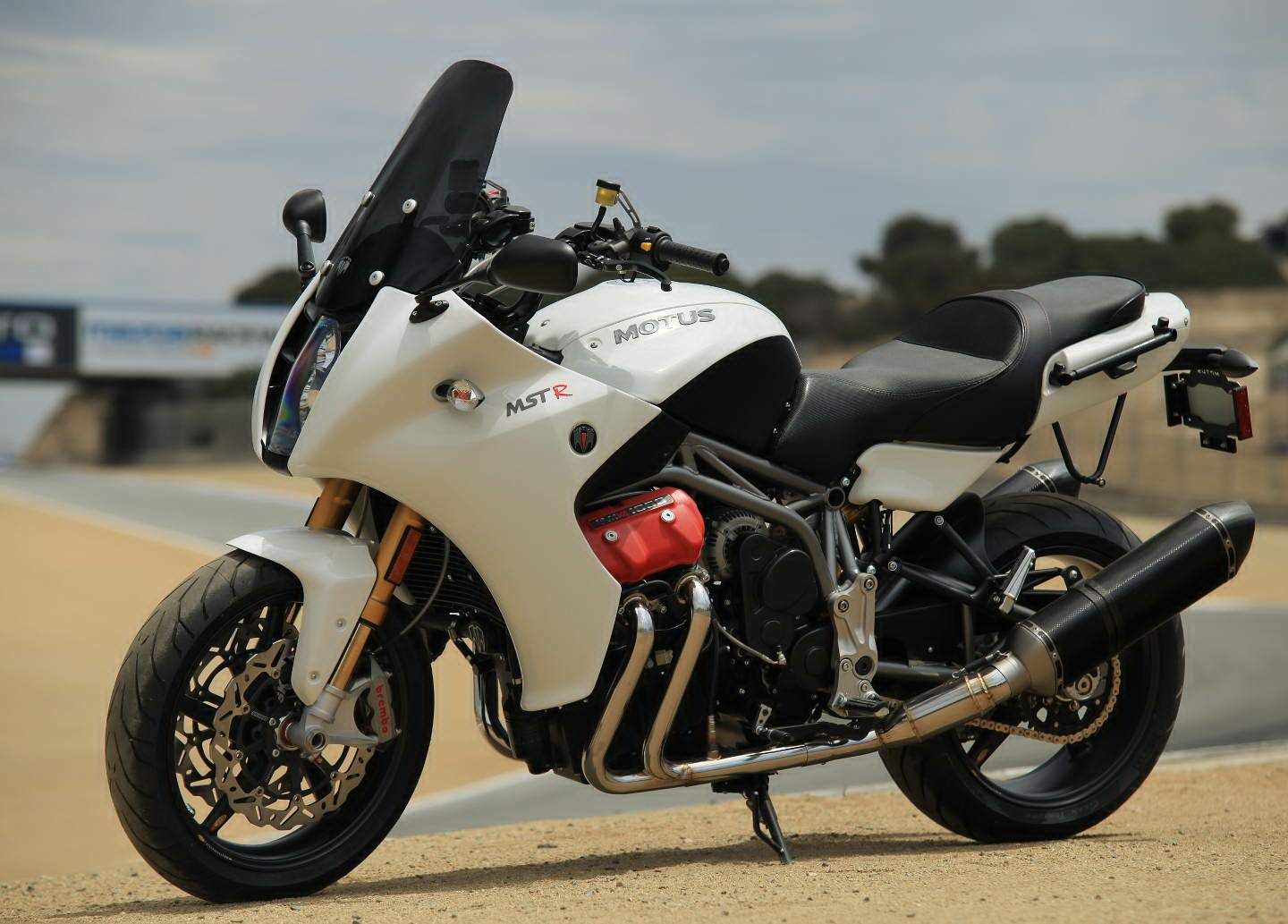 Motus MST-R in white
Google Ads
The founders of Motus, Brian Case and Lee Conn, could have taken the simple route and bought motorcycles they wanted to ride but, instead, they decided to take the hard route and build the motorcycle they wanted to ride. Not content with placing a bought-in engine in a chassis of their own design, they took the plunge and designed and built their own engine, a transversely-mounted V4 that owed as much to a General Motors' V8 as it did to accepted motorcycle engine design. Over ten years, they figured everything out, from the engine to all the component parts, including jumping through NHTSA and EPA hoops, a full testing program and endless modifications and the result is this, the Motus MST-R.
Engine And Transmission
Motus MST-R in red
It's one thing to design your own engine: quite another to do something completely different that owes little to accepted practice. It's a 1,650cc, V4, that sits transversely in the frame, driving the rear wheel by chain but incorporating design elements that will be recognizable to anyone familiar with a GM Chevy LS motor: a 90° vee angle, camshaft nestling in the block, with pushrods to the two-valves-per-cylinder head. If you think about it, it makes sense: a flexible engine design with lots of testing on other vehicles and R&D that's been proven years ago by those with thicker wallets – that's clever thinking. Power output was said to be 180 horsepower, with a torque figure of 126 foot pounds, for an all-in weight of the engine of 150 pounds.
Continuing the automotive theme of the engine, the gearbox is also modelled on that of an automobile, being a separate housing with a car-type clutch, with the drive turned 90° via spiral bevel gears to enable chain final drive. This is important because Motus was primarily a motor company and the engine was designed to be used in several different applications, from racing sprint cars, side-by-side buggies and also marine applications. Sadly, with the demise of the company, that is unlikely to happen now, unless someone brings more finance and/or buys the engine design.
Premium Components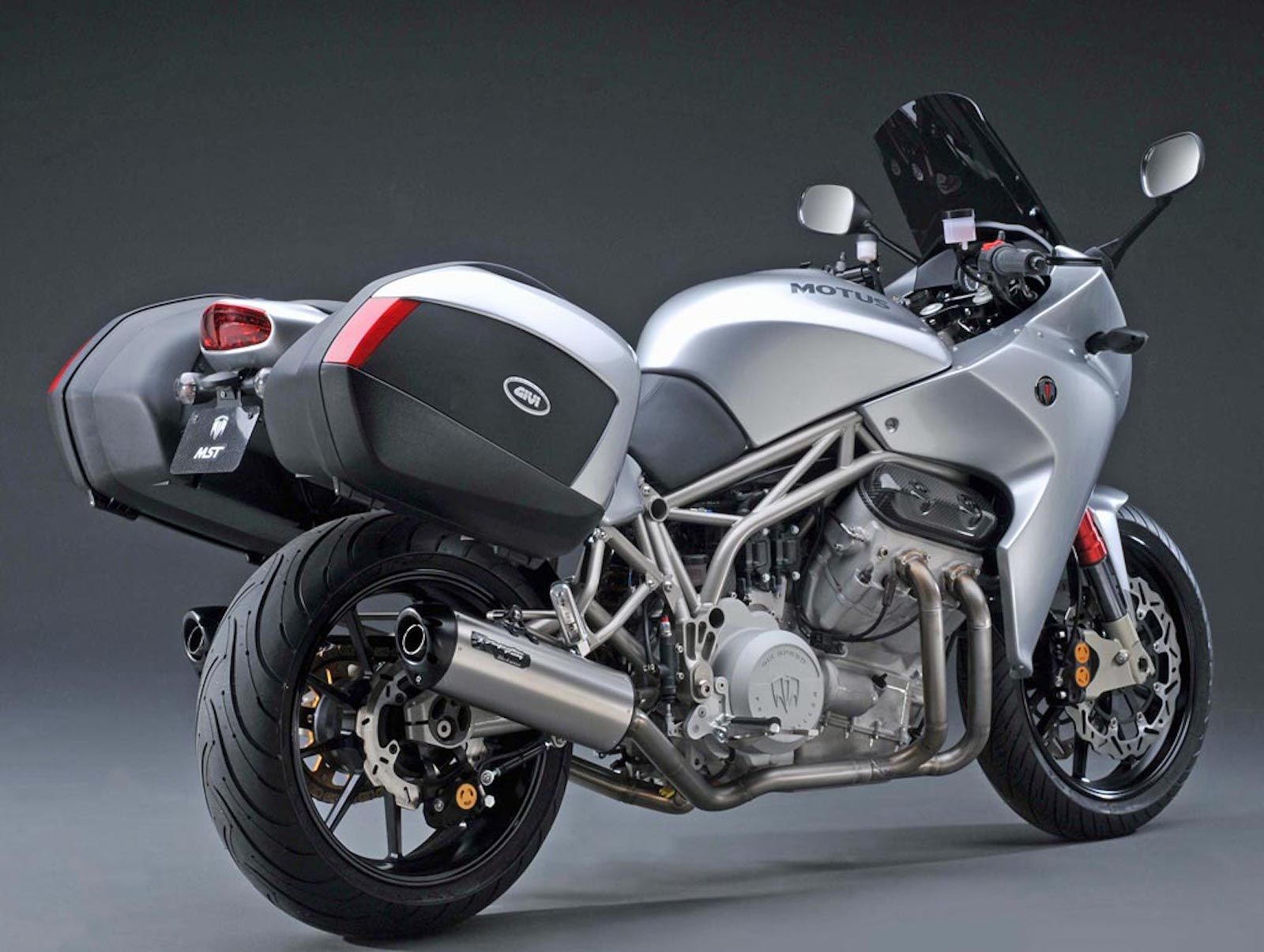 Motus MST-R rear three quarter view
As you would expect, when specc'ing the MST-R, Motus didn't cut any corners. After all, if you've gone to the trouble of designing a motorcycle from scratch, including the engine, you're not going to compromise in other departments: you want to make it the best you can and that means handing responsibility to outside suppliers for specialist equipment. That means Öhlins suspension and Brembo monobloc brake calipers, both acknowledged to be the best in the business. Other names you might recognize are Akrapovic, Rizoma, Magura, K&N, Andrews, Galfer, Givi and CruzTools. You're not upgrading this with after-market parts in a hurry.
Related: A Closer Look At Brembo Brakes Used On MotoGP Bikes And What Makes Them Tick
Minimal Electronics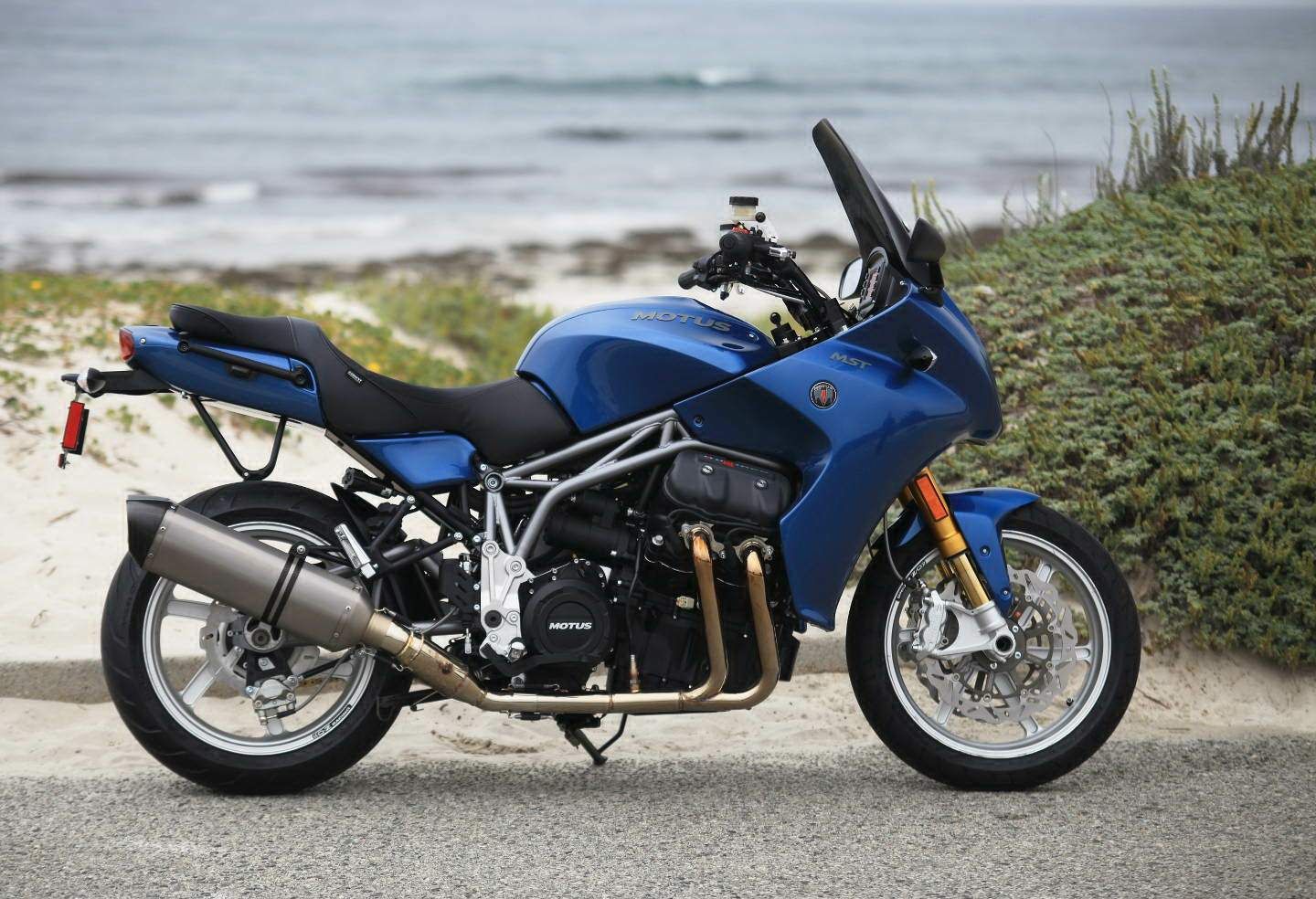 Motus MST-R in blue
Hmmm. If the absence of ABS surprised you, then at least Motus are consistent. In an age where motorcycles are becoming ever more technically complicated, the Motus is refreshingly devoid of rider safety aids. If you think a motorcycle really should have them, then the Motus is not for you, but the simple fact is that we all survived before ABS and traction control, and we'll not all suddenly start falling off and dying just because we don't have them today. The absence of traction control is al the more surprising because the Motus has a ride-by-wire throttle. You do have a full-color TFT dash, but there is precious little to adjust through its interface.
Tailoring The Bike To The Rider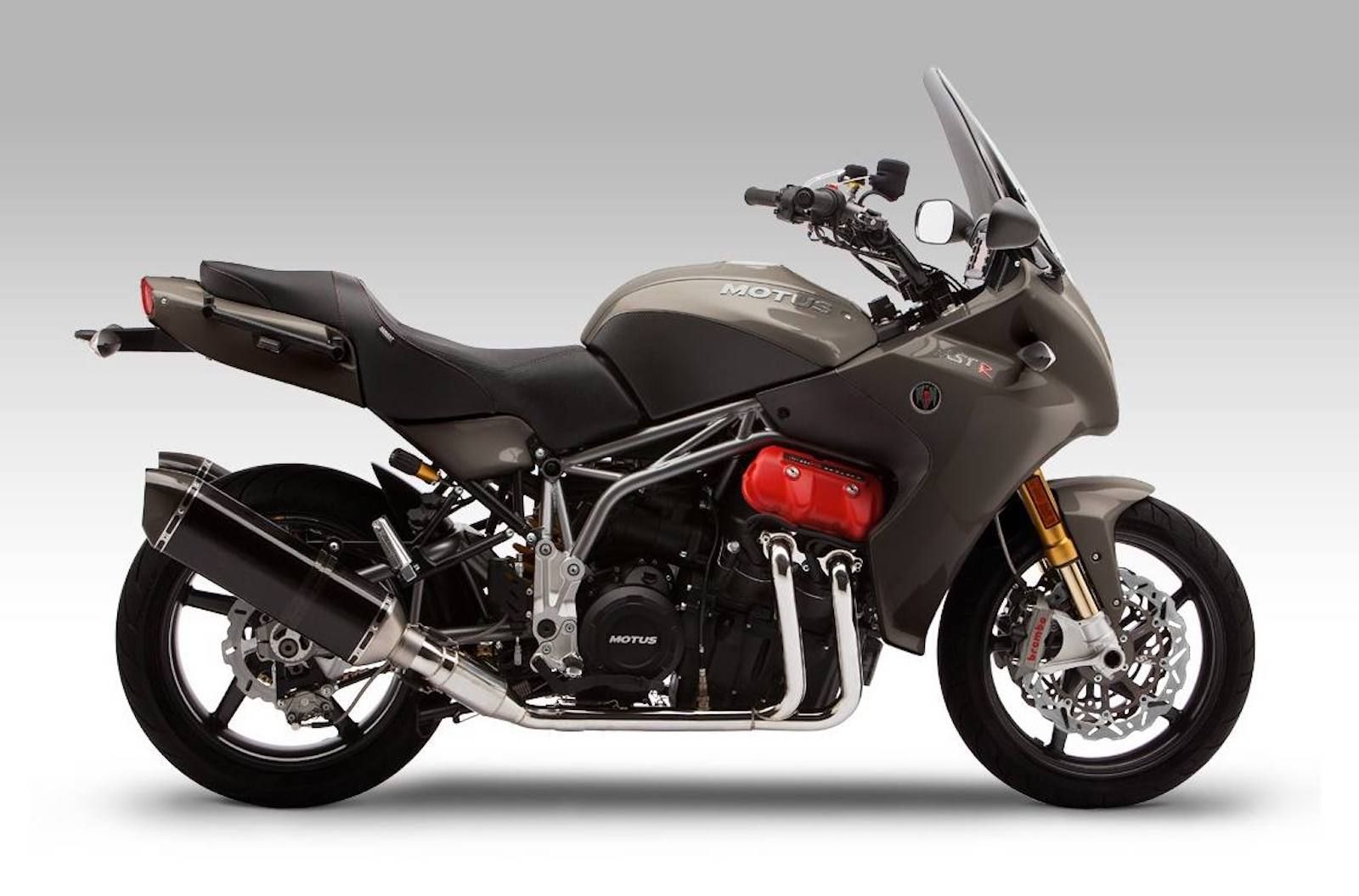 Motus MST-R in dark grey
When buying a Motus, you weren't buying an off-the-peg motorcycle but a bike tailor-made to suit the rider. This means that the suspension would be set up to accommodate the weight of the rider, so that the suspension could do its job properly. Also, items such as foot pegs and handlebars are multi-adjustable making it possible to find the perfect riding position for any shape or size of rider, not to mention how the bike was going to be ridden: long highway rides require a more relaxed riding position than taking to the windy roads through the hills. Because of the configuration of the engine, the seat is unusually narrow where it meets the tank. Sadly, none of all the above mattered in the end, as Motus closed its doors in 2018 due to lack of investment. 200 examples were known to have been built.
Google Ads