Men and women flocked into Tuileries for world's first 'proper' motor show
The first ever Paris motor show brings excitement, optimism, fear and loathing
Google Ads
France was the leading nation in the formative years of motoring. L'Automobile Club de France (ACF) was formed in 1895, and just three years later the popularity of cars had grown so much – there were about 2000 on French roads – that co-founder Jules de Dion thought the time ripe for a show of them.
De Dion, by the way, had in 1894 won the world's first car race in a car made by his own firm; had been a founder of L'Aéro-Club de France; and later would set up the newspaper that invented the Tour de France and be elected an MP; and still his name is often seen in the name for an axle. Quite a man.
The chosen venue was Le Jardin des Tuileries – right in the centre of Paris, between La Place de la Concorde and the Louvre – and a temporary roof was erected. To ensure that exhibitors were all serious prospects, cars had to be observably driven beforehand.
A throng of around 140,000 people attended the Exposition Internationale d'Automobiles, where they could gawp at 232 models from 77 manufacturers.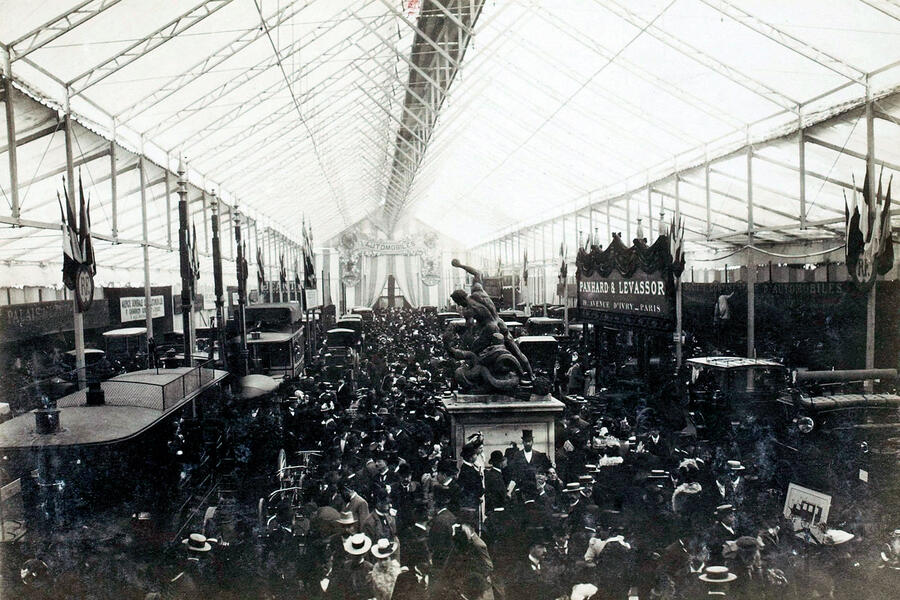 "A run through the exhibition afforded striking proof of the validity of the new industry, and the resource in the way of invention, as displayed in the many new systems of vehicle propulsion, was sufficient evidence of the considerable development that is bound to take place in the early future," we said.
"It was in these new systems of [cars] that the interest of the show chiefly lay. Some were no doubt of indifferent merit, and others were utterly impracticable, but among them there were many ingenious and interesting devices that might be turned to excellent account."
Naturally one of the biggest stands was De Dion-Bouton's, displaying not only its motorised tricycles and cars but also a 20-seat omnibus whose steam powertrain could make an enormous 50bhp.
On equal terms was that of Panhard et Levassor, with 12 vehicles of various types. "The carriage work was beautifully finished, and the vehicles were luxuriously upholstered – more so, indeed, than one is accustomed to in horse-drawn vehicles," we said.
Peugeot exhibited six "elegantly constructed vehicles, as well as the cab which distinguished itself so well in the [preceding] trials by its regularity of running and speed".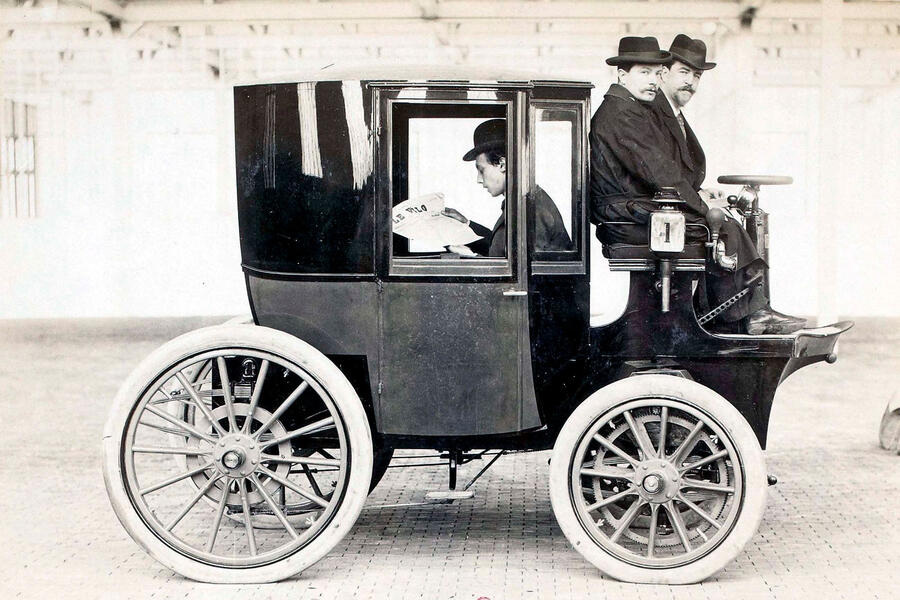 The public roads trial of battery-fed taxis – which proved to have ranges of up to 100km – had also included those made by local EV specialists Jeantaud and Kriéger, the former of which won the prize of 1000 francs (about £8000 today) for the best two-seater.
Other present companies that would become notable in the rapid development of the car industry included Benz (through French firm Richard), Bollée, Delahaye, Lorraine-Dietrich and Mors.
Google Ads
Several managed to make sales at the salon, including to another ACF founder, Étienne van Zuylen van Nyevelt, who would in 1904 become the FIA's first president. However, "the public looks upon every innovation with distrust", so there were many who weren't at all excited about motorised vehicles.
France's president, Félix Faure, was openly sceptical about their future when opening the show, before going home in a horse-drawn carriage (in contrast to Britain's early-adopter royals).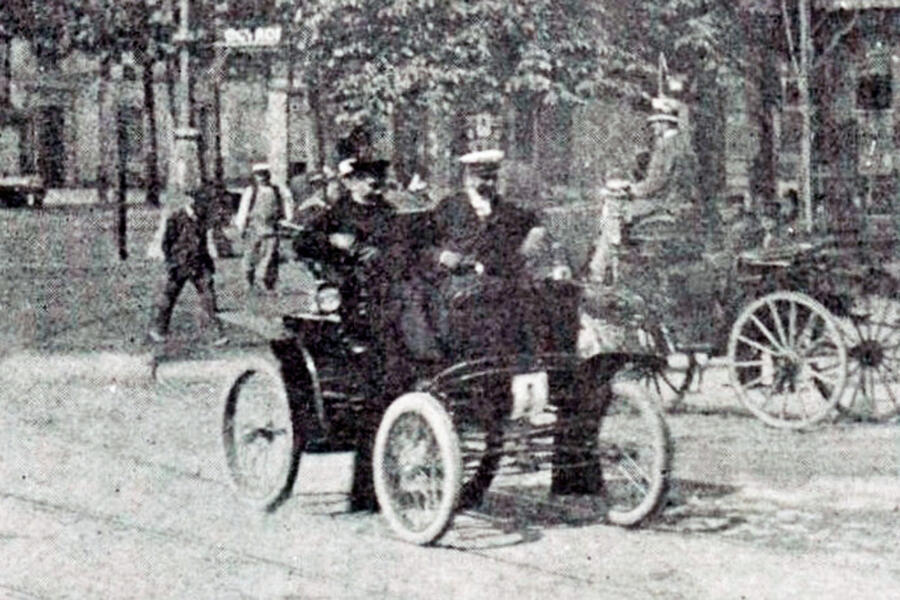 And more seriously, there was "grumbling" among Parisians about the "recklessly racing" rich ("and not without cause"), cars having become capable of an alarming 30mph when the speed limit in Paris was 7mph.
Some even sent a letter to the chief of police to the effect that if he wouldn't act, they would do something themselves: take potshots at cars with revolvers! The loudest voice was Hugues Le Roux – ironically a travel writer and perhaps surprisingly not a veteran of the revolution but just 37. He claimed to have "provided himself with a shooting iron, with which he intend[ed] to embark in the automobile battue business at the earliest opportunity".
We congratulated Le Roux on his narrow escape from injury by "a furious-driving motor car man" and reaffirmed our opposition to rash driving but sought to warn him that "bullet cures bullet".
We hope his anger was assuaged by France starting legislating for cars specifically in 1899. Otherwise, he would surely have been guillotined for murder, because the French car industry's influence thereafter grew exponentially, with the Paris show moving to the resplendent new Grand Palais in 1901 and annual production hitting 35,000 by 1908
Google Ads