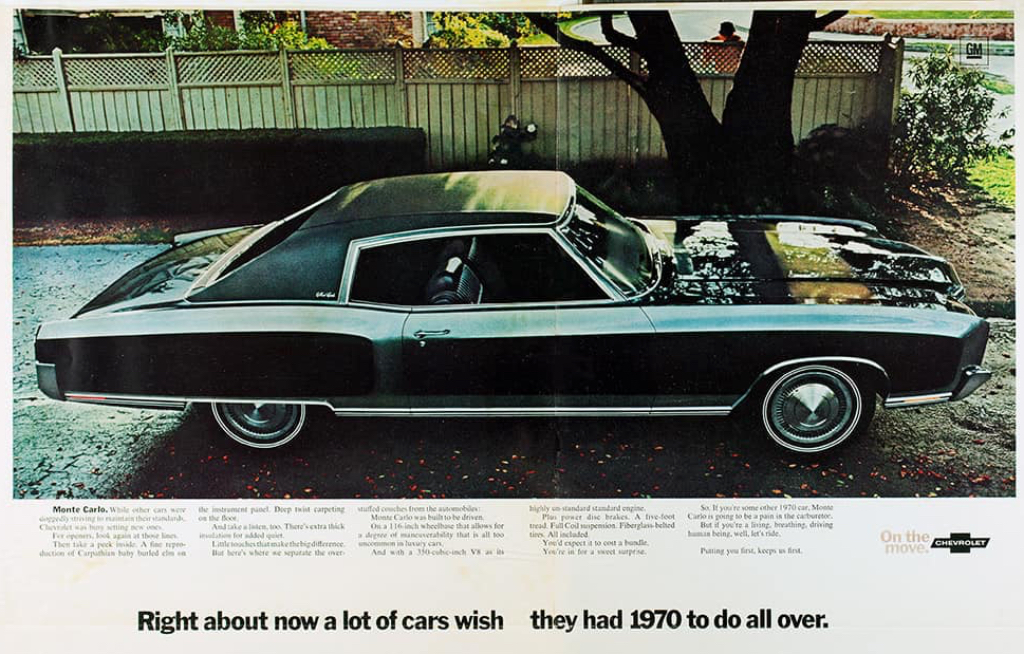 In a recent discussion with some friends, we recalled times in our lives when new vehicle designs struck us as tremendously unattractive at first sight. The best example I could think of was when, working as a young technician at a Chevrolet dealership in 1987, I got a first look at the redesigned full-size 1988 C/K pickup after one was delivered off the carrier. Because the prior "square body" pickup, Blazer, and Suburban designs had run largely unchanged since I started kindergarten in 1973, that generation was the accepted norm in my mind for everything a truck or SUV should be. Perhaps I was biased because I owned a 1978 Chevy half-ton pickup at the time, which I sold a short time later to buy a 1979 K-5 Blazer.
Google Ads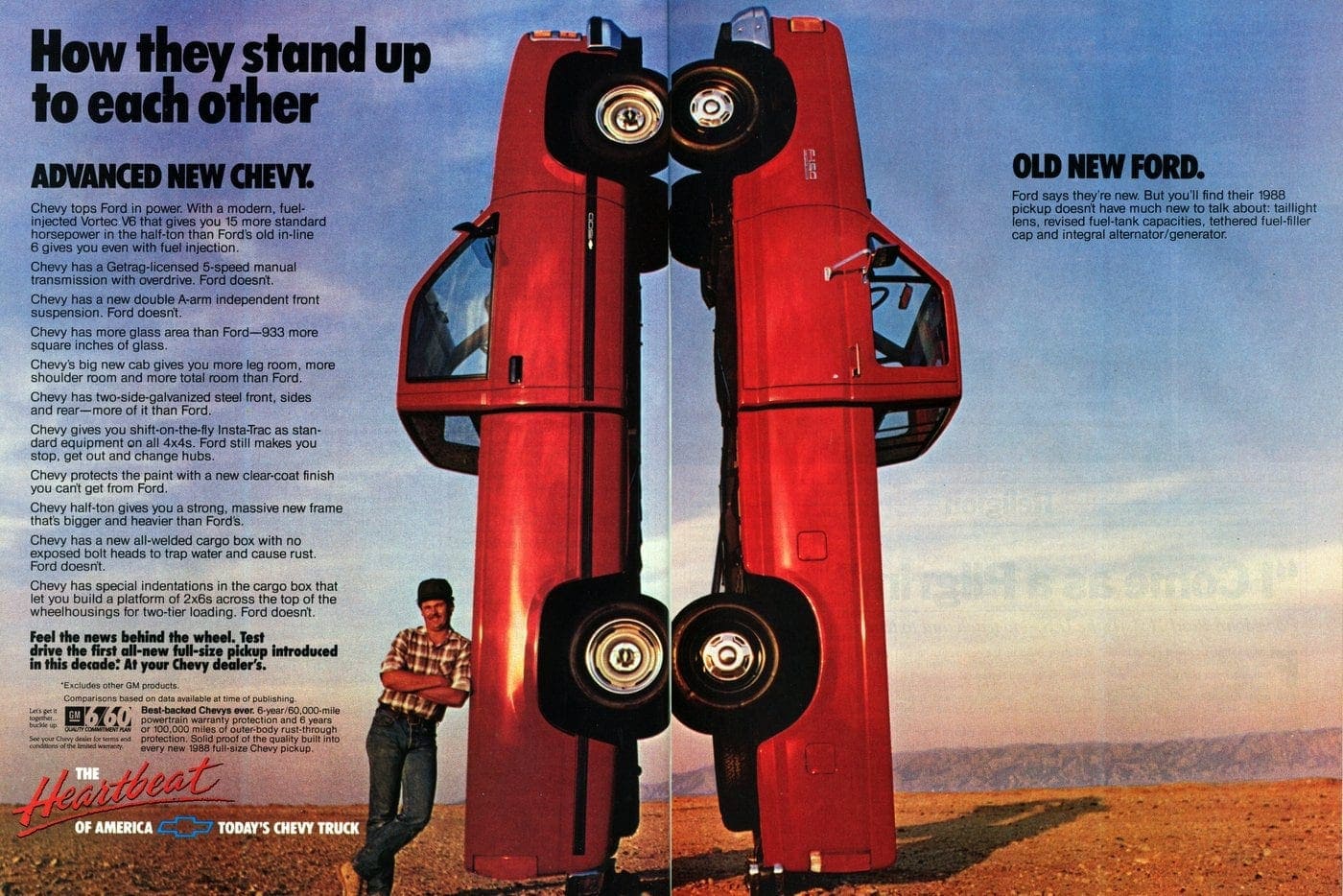 With its downward sloping front end and tapered front corners, the 1988 pickup's aero design just looked wrong to me: misshapen, incorrectly proportioned, and downright unattractive overall. This isn't to say I didn't appreciate other fresh vehicle designs from that same time period. For example, I thought the 1980 Mercedes S-class, 1983 Mercury Cougar/Ford T-Bird, 1986 Mazda RX-7, 1987 Toyota Camry, and 1988 Corolla were all designs that worked because manufacturers weren't afraid to take an aerodynamic step forward with curves replacing boxier, angled lines. I had liked each one at first sight, finding them modern and attractive. So, to me, it seemed certain designs were OK to be aero, but not all.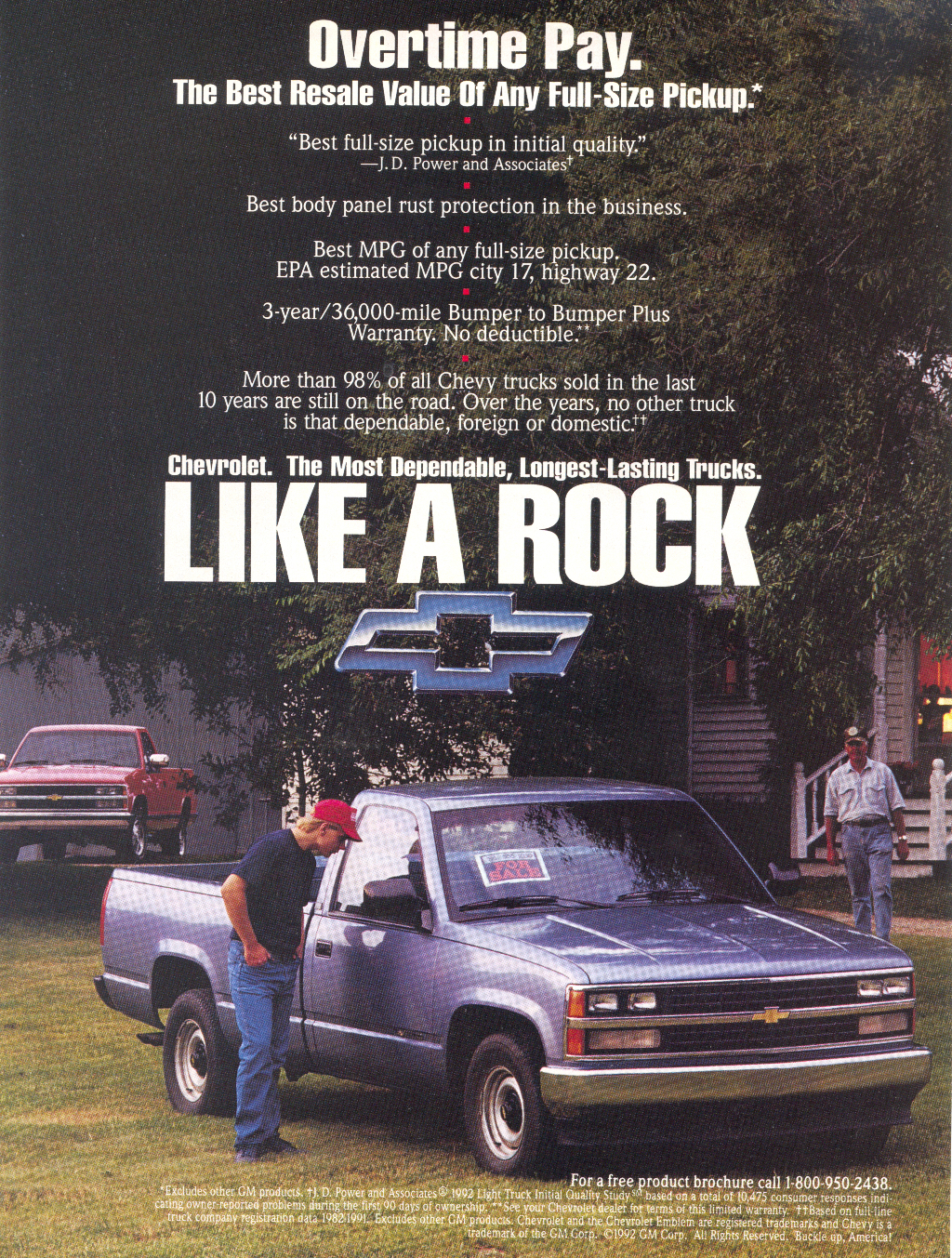 Back to the C/K pickup. When it came to full-size American cars and trucks that hadn't changed much since the prior decade, I liked them the way they were – square. And I wanted them to stay that way, not look like well-worn bars of soap. Looking back from down the road, however, I later grew to like that 1988 C/K design that ran through the 2000 model year in dually form. How did I react to subsequent redesigns of the C/K pickup (a.k.a. Silverado)? I was more or less "okay" with each one at first before growing to like them more after they were replaced by a newer design I liked slightly less. I'm not sure if I can warm up to the 2019 Silverado 1500 redesign though, and I'm confident the new 2500/3500 front end will never be for me.
My reaction to the '88 C/K partially embodies what a friend once called "The Monte Carlo effect". In his particular case, the first Chevrolet Monte Carlo that debuted for 1970 struck him as very unattractive. That is, until the 1973 Monte Carlo redesign struck him as so much less attractive that it made the previous generation car look good by comparison. And again for the downsized 1978 third-generation. As defined, the Monte Carlo Effect can occur when any new vehicle redesign is so terrible in the eyes of the beholder that prior generations become better- looking and more desirable in comparison, regardless of whether they were originally liked or not.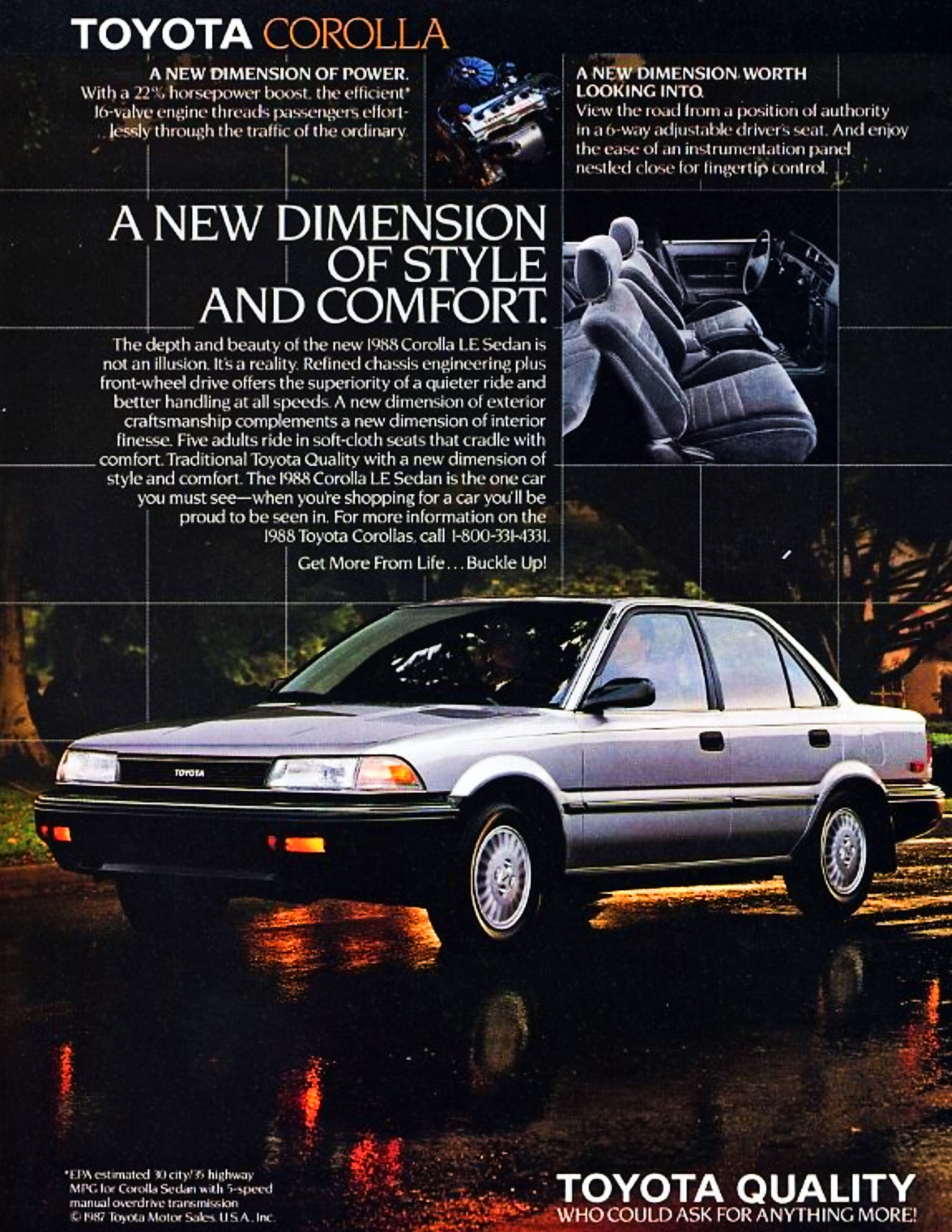 I thought back to cars and trucks of all different types I've noticed come and go over my lifetime, and realized one make and model that's a full and complete Monte Carlo Effect winner for me would be the Toyota Corolla. From the 1970s into the '80s, I found each generation to be better looking than the preceding one until a peak was reached with the 1988-92 Corolla sedan. After that, I was unenthusiastic about 1993 and 1998 redesigns – flipping over to active dislike that's gotten progressively stronger with each body style since 2003. I'll mention that when I needed a car for $3,000 a year ago, I looked at a number of 1998-2002 generation Corollas before finding the right one. They were old enough to feature styling that doesn't seem unattractive any more, yet new enough to have modern safety features, effective rustproofing, and a bit of built-in crash protection. I bought a 2001 Corolla LE, and haven't regretted it.
What vehicle or vehicles are on YOUR Monte Carlo Effect list?
Google Ads