Since its founding in the early 90s, Pagani Automobili has risen to become one of the top hypercar manufacturers in the world. The company's philosophy is based on merging stunning body designs with sheer performance, appealing to consumers more as a moving piece of art rather than just a vehicle. In recent years, the auto industry has undergone a significant shift to electric vehicles. Even in the realm of hypercars, manufacturers like Rimac and Lotus are showcasing the possibilities hypercars can have with all-electric builds. It might seem surprising that one of the leaders in the hypercar market has not already produced an all-electric model to add to its portfolio. However, the company has its reasons for its delayed transition and the industry might not see an electric Pagani anytime soon.
Google Ads
Related: Fastest Electric Cars in the World
The Hype Around Electric Hypercars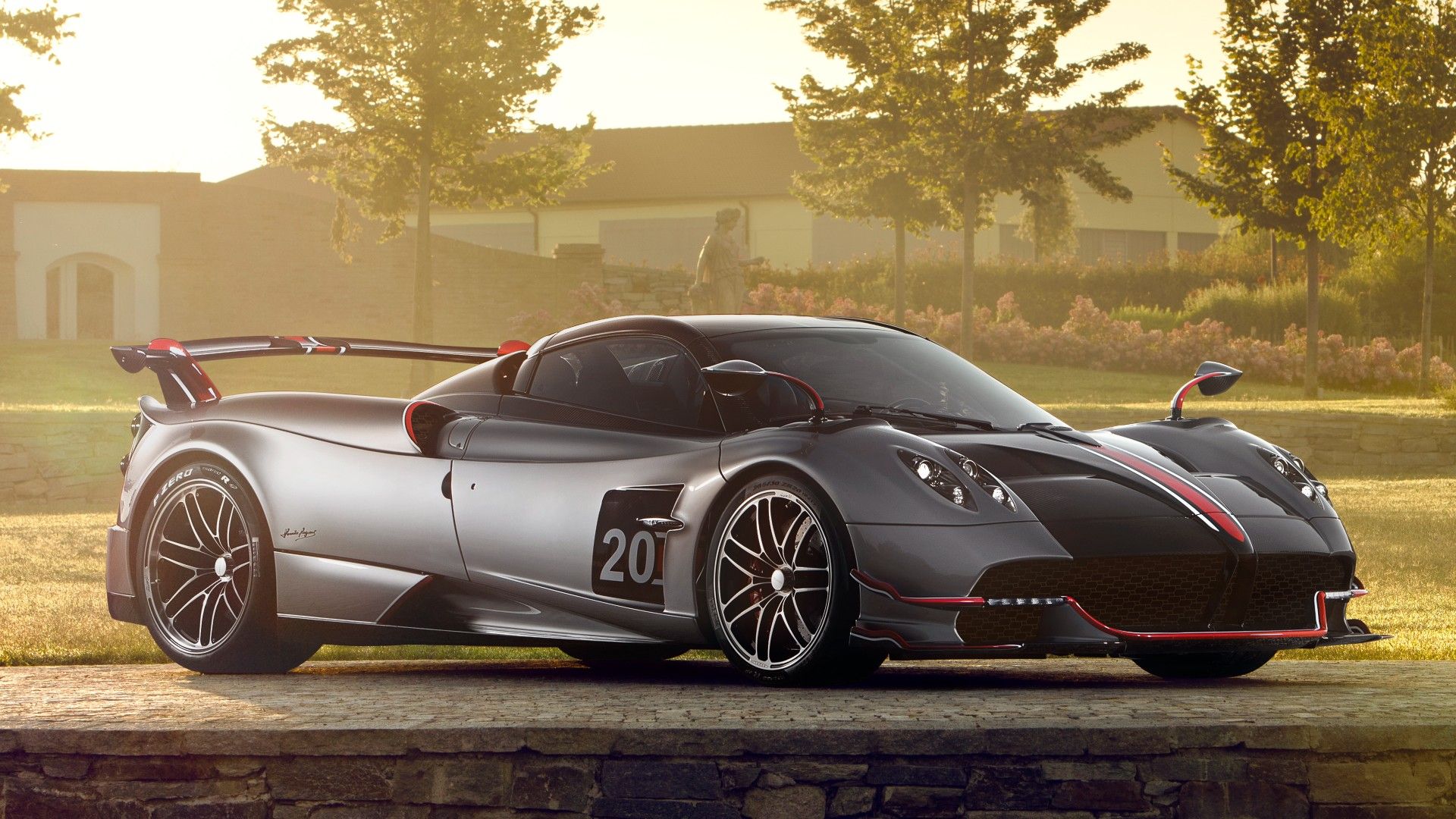 Front 3/4 shot of the Pagani Roadster BC.
This new electric era has paved the way for some exciting technology in the automotive industry. Brand new all-electric cars are featuring performance capabilities that have never been seen before. Brands such as Rimac, Pininfarina, and Lotus are leading the electric vehicles capable of outperforming their gas-powered competition. Electric batteries have allowed for a new approach to the development of the car's powertrain. Hypercars like the Pininfarina Battista and the Rimac Nevera are powered by quad motors, one motor per wheel, allowing for instantaneous acceleration and torque. Both producing over 1,900 horsepower, the record-breaking acceleration displayed by these vehicles has never been attained by internal combustion engine (ICE) models. The Rimac Nevera officially holds the world record for 0-60 mph with a time of 1.74s. The Pininfarina is a close second reaching 60 mph from a standstill in only 1.79s. The all-electric Evija, produced by Lotus, has also shown why electric hypercars are the future. Reaching 186 mph from a standstill in just 9.10 sec, it is now the most powerful vehicle in Lotus' fleet, electric or ICE. The improvement in battery technology is a huge reason why the industry is seeing hypercars turn electric.
Aside from the performance aspects, the range offered by electric batteries used to be very low and deterred consumers away from an electric alternative. However, the range in batteries has increased exponentially while maintaining the same power and speed. The Pininfarina Battista, for example, has a range of about 300 miles on a single charge and is still more powerful than an F1 car. The Lotus and Rimac both also offer an electric range above 200 miles which is still a very impressive feat since both reach top speeds over 215 mph.
Google Ads
With all these advancements in EV technology, there is no better time than now to add an all-electric model to one's portfolio as the market continues to trend towards more sustainable transportation. The success of these companies' electric hypercars proves all the more that consumers are starting to embrace the electric revolution. This alone leaves consumers confused as to why Pagani hasn't prioritized the production of an electric hypercar for its fleet. While experts speculate this may be a mistake, Pagani has its reasons for its cautious approach to the EV market.
Related: 10 Electric Cars That Will Take Your Breath Away
Pagani's Hesitations In The EV World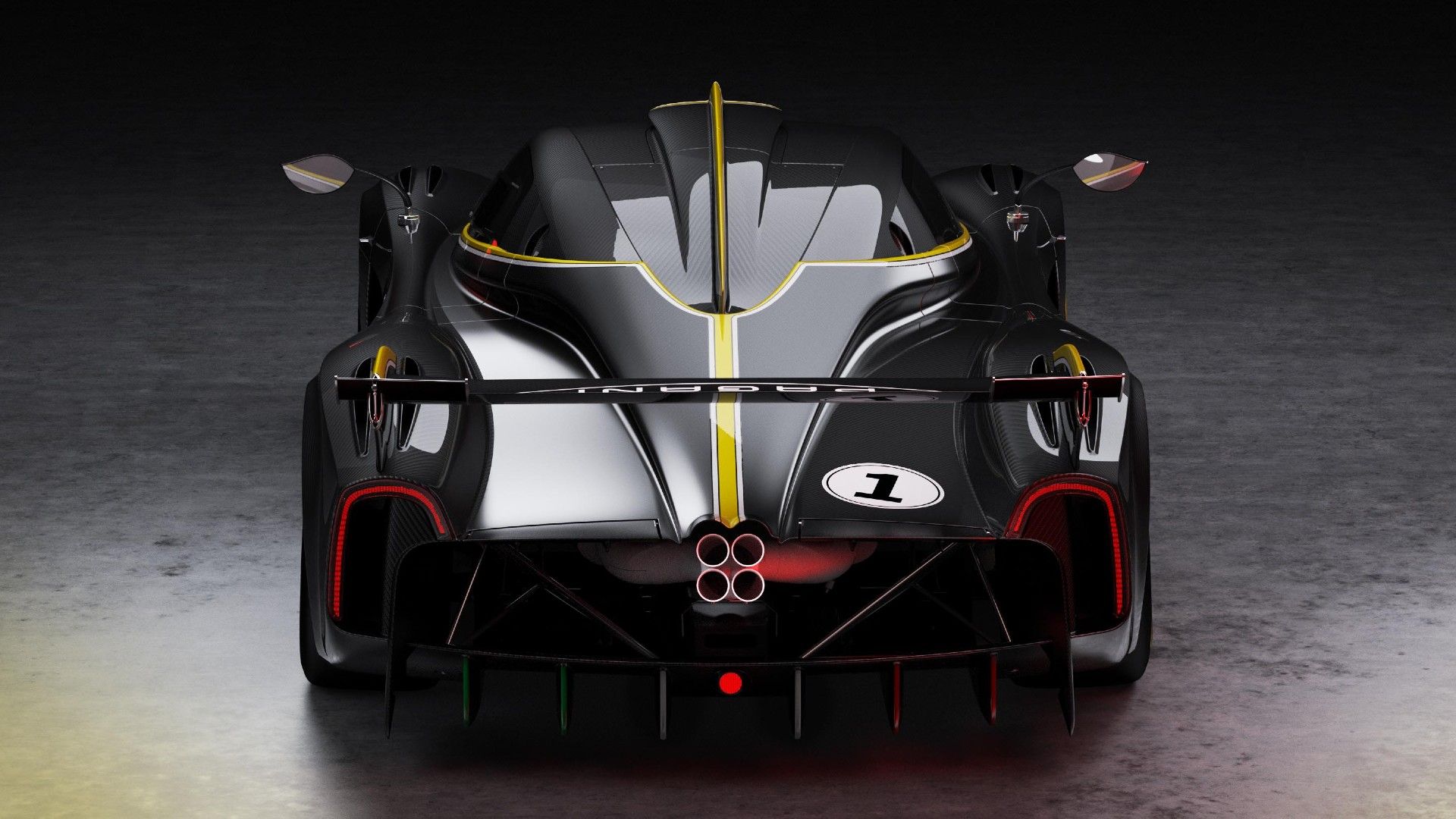 Rear shot of the 2023 Pagani Huayra R. 
While Pagani is currently the only independent supercar maker left in Italy, the family-owned automakers have prided themselves on prioritizing the driver's personal experience over the mass production of their vehicles. Only producing about 50 vehicles per year, Pagani cars are crafted with a level of care and precision that never fail to capture attention when out on the road. Since its founding in 1992, the Argentine-Italian founder Horacio Pagani has constantly pushed the boundaries of what a hypercar can be. Horacio saw carbon fiber as the future for supercars and experimented with the lightweight material long before most Formula One cars had them. Because of this, one of Pagani's staples is how light each vehicle is. This core value has also become the number one problem halting the production of an all-electric Pagani hypercar. EV batteries are not light by any means, with cars like the GMC Hummer EV weighing around 10,000 pounds and even hypercars like the Rimac Nevera averaging about 5,100 pounds.
To put this in perspective, the Pagani Huayra Roadster weighs 2,756 pounds, almost half the weight of the Nevera. On average, electric batteries weigh at least 1,000 pounds with some reaching almost 3,000 pounds. When Ford released an EV version of their popular F-150 pickup truck, the weight increased an additional 1,600 pounds from its ICE counterpart. If Pagani is going to ever produce an electric vehicle, the company has clearly stated it would remain similar in weight to its gas-powered cars.
According to TopGear.com, Christopher Pagani, son of the founder Horacio, explained that unfortunately, the technology does not exist at the moment for a lighter electric battery. Until that happens, it doesn't seem plausible for the elite hypercar brand. There is also really no sudden urge to produce an EV at the moment. All of Pagani's customers aren't interested in an electric car according to Horacio. They request the same specs as they always have: a lightweight supercar that is just as much a piece of art as it is a performance beast. Although it will seem difficult to sway their customers to fully electric, that doesn't mean an EV hypercar is completely out of the picture. Pagani has confirmed an EV project is underway, but it is still years away from becoming a reality with the current technology.
Related: 10 Electric Supercars We Can't Wait to Drive
Electric Pagani In The Coming Future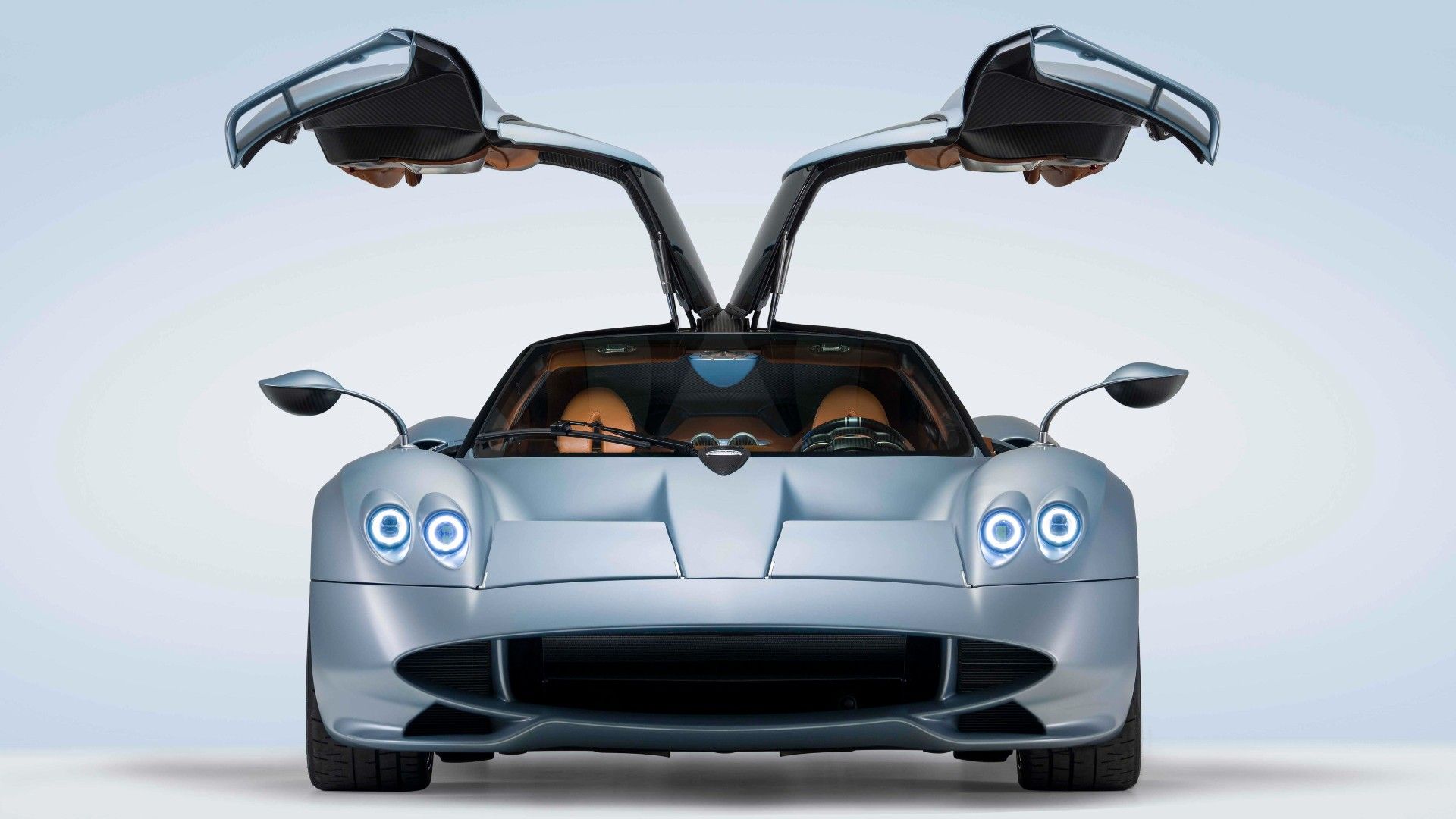 Front shot of the Pagani Huayra Codalunga. 
Although the possibility of an E-Pagani in the next few years is close to zero, that doesn't necessarily mean Pagani will never produce an electric hypercar. The company started research back in 2018 for a lighter version of the current electric batteries. With hopes of releasing an EV model by 2024, Horacio Pagani announced earlier this year that the company is pausing EV research to put all its effort into producing its V-12 supercars. After four years of searching for a way to bring an electric Pagani to the streets, the founder concluded it is impossible at this time because the supercar would require a 1,322-pound battery which is already more than half the current weight of the Huayra R. Pagani wants to stay true to its philosophy and loyal to its fans by bringing them lightweight hypercars that exert driving emotion.
Aside from the battery's heavy weight, Horacio is not a fan of the EV's lack of such emotion. The V-12 gas-powered supercar brings an indescribable feeling to the driver that electric cars cannot replicate. His dream vision for the future does include a 1,866-pound electric Pagani, but it is not possible at all right now. Pagani will continue to produce V-12 supercars sourced from Mercedes-Benz with a contract through 2026. Horacio won't completely abandon electric research, however, since he understands how trends change over time.
Luckily for Pagani, EU announced earlier this year that the deadline for supercar makers to switch to zero-emission vehicles will be extended from 2029 to 2035. This gives the Italian brand more time to develop the technology and prototypes necessary to have an electric model align with the company's philosophy. While there's no clear sight of when this will occur, it will be interesting to see how Pagani adapts in the next decade as the world continues transitioning to a more sustainable future.
Google Ads