China is currently leading the electric vehicle (EV) race. There's no denying it and that's the reality whether you like it or not. Whether that will be sustained in the years to come is still unknown, of course, but in the here and now, China is the world's EV hotspot. Thanks to government policies and the realization that they can't compete with other nations who already have nearly a century of experience with the internal combustion engine (ICE), China built an economy around EVs and the components needed to build one. The result? China is the world's biggest EV market, accounting for more than half of global EV sales in 2022, and that also means their EV choices are far more diverse than any nation–more so the United States.
Google Ads
Related: 10 Chinese Electric Cars We'd Love To Drive
China Has No Legacy, So It's Building One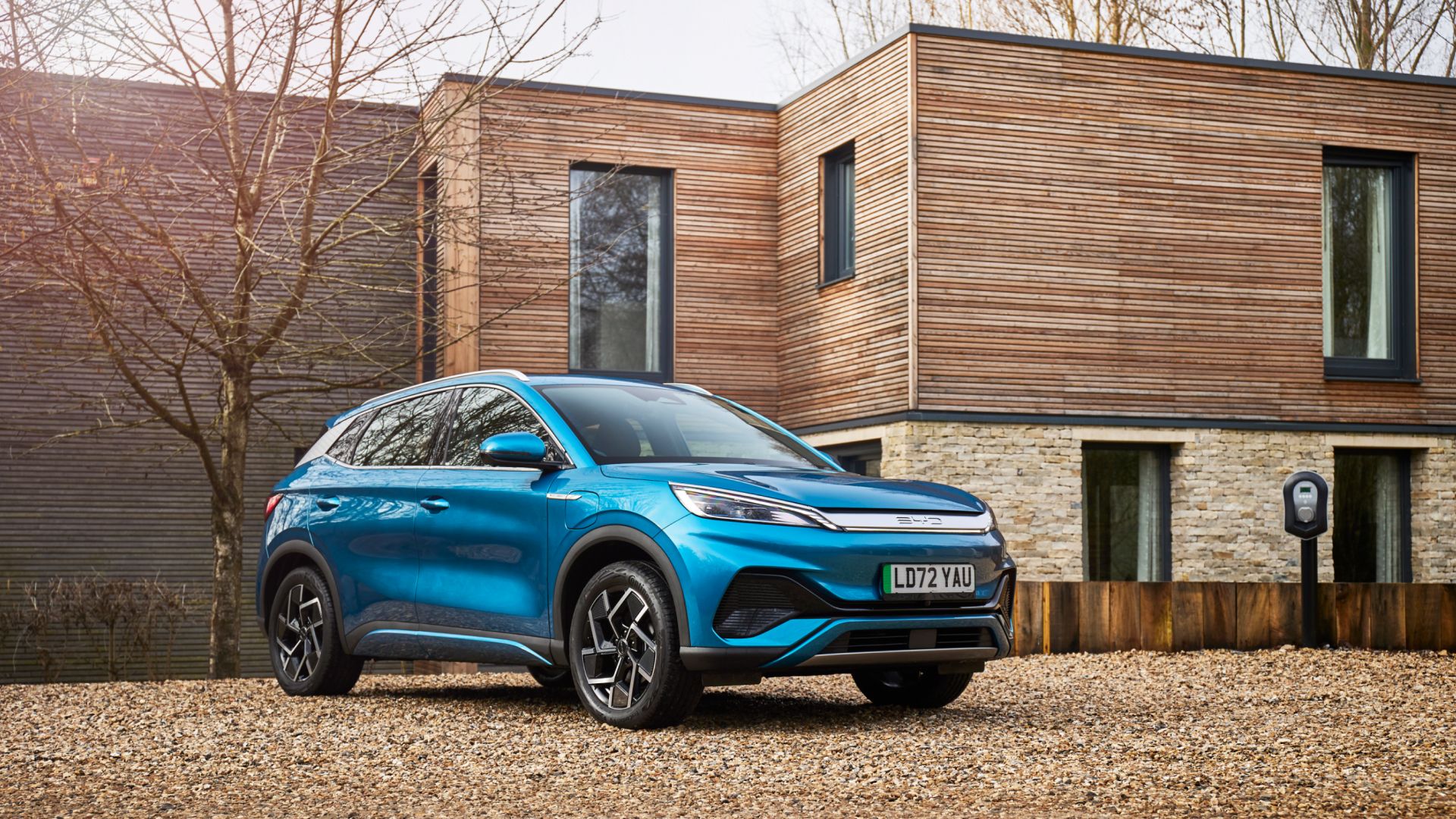 3/4 front view of a blue 2023 BYD Atto 3 parked in front of a house
Okay, so the word «choice» could be an oxymoron since government policies led Chinese automotive companies to develop EVs and then make its citizens buy them. Decades and billions of dollars later, there are already more than 100 EV companies in China all vying for the money of its citizens. This is on top of prominent Chinese premium EV brands like Nio, Xpeng, and Li Auto who are making headlines globally, while other more mainstream brands like BYD, GWM's Ora, and Geely's Zeekr are already taking away market share from Volkswagen–the biggest automaker in terms of overall sales in China.
Or at least that used to be the case. BYD has dethroned Volkswagen to become the best-selling automaker in China, thus creating a problem for the German brand that used to command a significant market share in China. With Volkswagen having fewer and at the same time, more expensive EVs than BYD, you could say that the downfall of the brand in the world's biggest EV market is already unsurprising. Ask anyone why they like a car from a certain nation, and you'll probably end up with remarks on German cars being luxurious and extraordinarily stable at high speeds; Italian cars being beautiful and resonant in terms of engine noise; or Japanese cars being highly tunable and reliable. China? Well, their brands don't carry decades of legacy, which in the EV age was a good thing for them. Ferrari, for instance, is known for its singing V-8s and V-12s, but if you take that away, what defines Ferrari? On the other hand, Chinese EV startups are still building their legacy, giving them infinite room to innovate and carve out their own identity at a time when everyone else is still protecting their identity from the ICE age.
Related: Will You Dare To Drive BYD's Three-Wheel Supercar?
Google Ads
Strength In Numbers… And In Innovation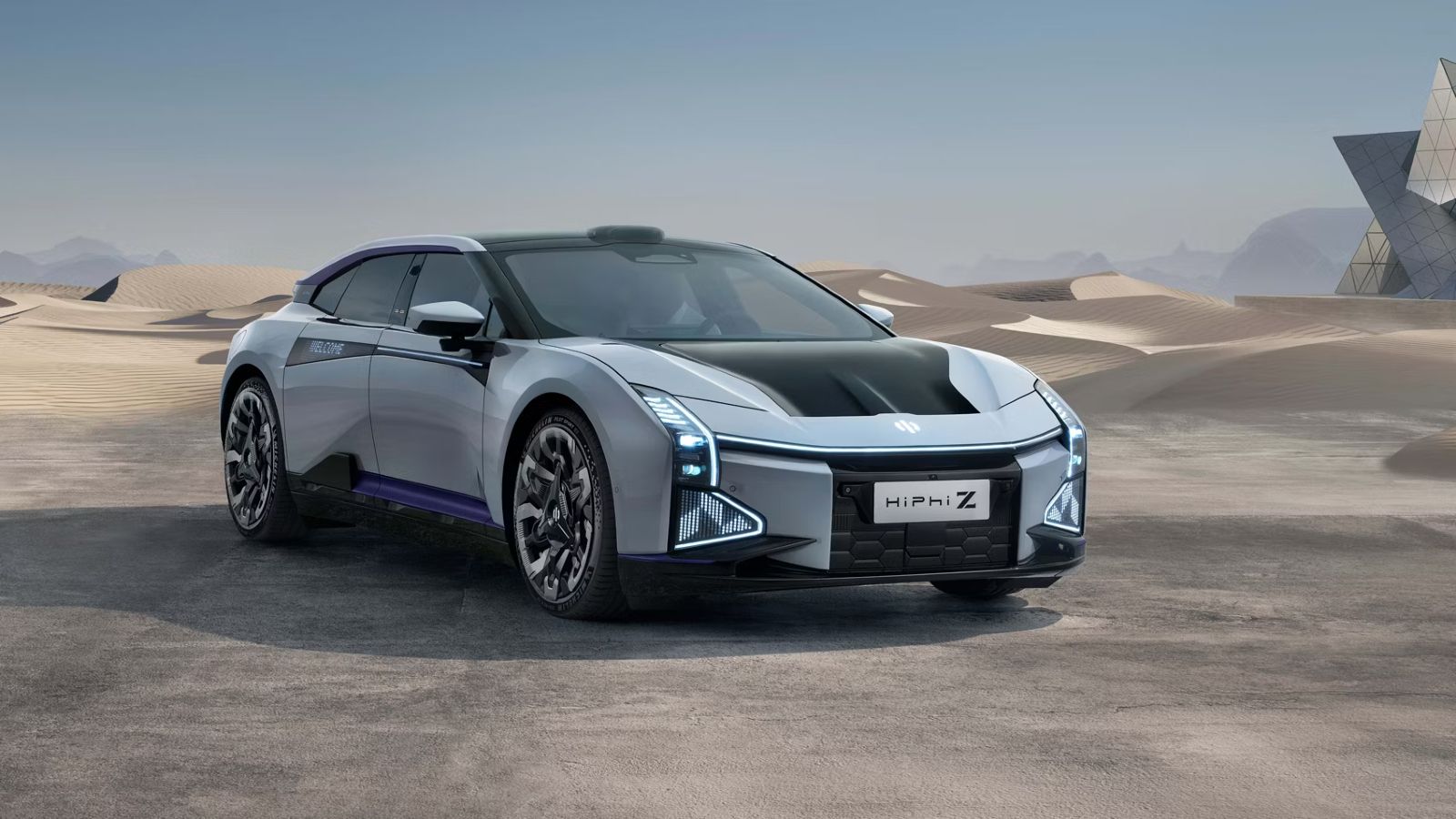 Front three-quarter view of the HiPhi Z
China's wide range of EVs not only outnumbers that of what the United States has to offer but the design and technology that's been poured into their EVs is also unbelievably good. Nio is one of the most prominent premium EV brands in China, and people are willing to pay Tesla money for its EVs. The brand's hallmark features like its cute Nomi personal assistant and battery swap technology that Tesla has abandoned are stuff you won't find in EVs from Western brands.
What about in terms of design? China's EV brands also have you covered. With so much choice in the first place, there's practically an EV for every design taste. Perhaps one of the EV brands that stand out in China in terms of design is HiPhi. With three models called the HiPhi X, HiPhi Y, and HiPhi Z, boring is one adjective you will never associate with how they look. A lot of car enthusiasts complain about how cars look too similar nowadays. Well, HiPhi seems to have gotten the memo and none of their cars conform to generic cookie-cutter standards. From aggressive lines, rakish curves, and even LED taillights that are able to display pre-programmed GIFs or animated icons, HiPhi is able to push the boundaries of design and not conform to how the world sees car design.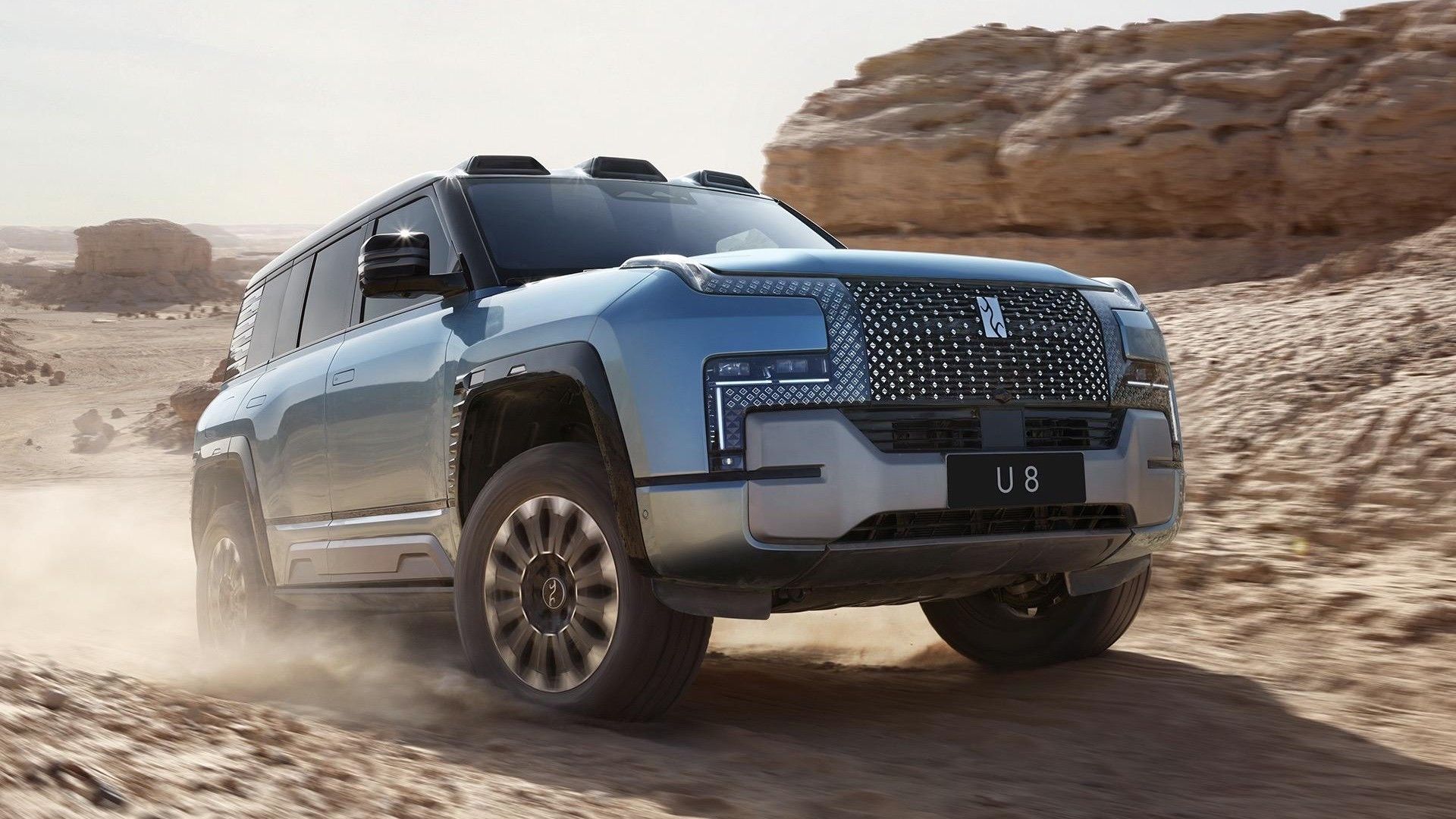 front 3/4 view of a 2023 BYD Yangwang U8 driving off-road
Off-roaders are currently a sensation in North America, and you can bet that China's EV start-ups have them, too. One of the most recent to make headlines worldwide is the BYD YangWang U8. Comical name aside, the U8 is part of BYD's new YangWang sub-brand of high-end EVs, including the U9 supercar. Even though this is a large off-roader, it has supercar-like specs with its quad-motor 1,100-horsepower drivetrain and three-second 0-62 mph time. It can even 360-degree tank turns and float on water thanks to the body being waterproof.
Related: How China Became A Dominant Force In The EV Race
And The Chinese Market Has Spoken, Too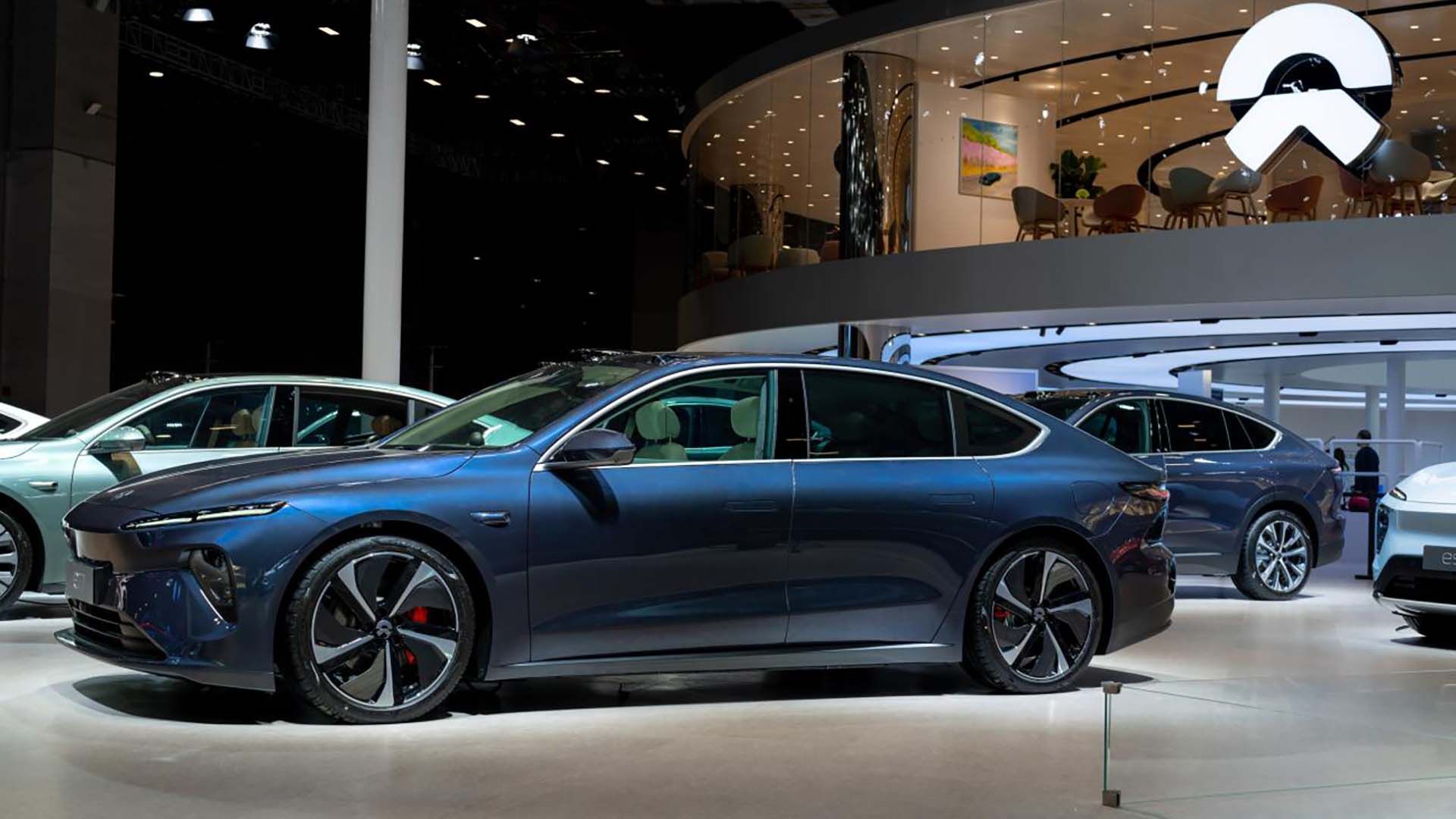 Shot of a blue NIO ET7 at the Auto Shanghai 2023
It's common knowledge that China is also the world's biggest car market, which is why a plethora of global brands treat China as an important market for their bottom line. This is especially true for German luxury brands, where they've practically doubled down in their operations in China thanks to Chinese buyers considering these cars as their aspirational vehicles. Unfortunately, these brands saw disappointing foot traffic at the recent Auto Shanghai 2023. With the traditional designs of German luxury cars and their lack of EV options (Porsche even chose the show to hold the global unveiling of the Cayenne, which is not available as an EV), wealthy Chinese buyers instead lusted over the booths of brands like Nio, Xpeng, and Li Auto.
That was the case when New York Times interviewed the Cao family living in Shanghai. Formerly the owner of two Porsches, Mr. Ben Cao downsized to one Porsche 911 and the other car is now an electric luxury SUV with a range-extender gasoline engine from Li Auto called the L9. The reason why he chose the L9? Mr. Cao says that most designs of foreign automakers are dull. "They are far behind, no matter whether it is the U.S. ones and even the German ones," he said. "They don't even seem to be in the same age."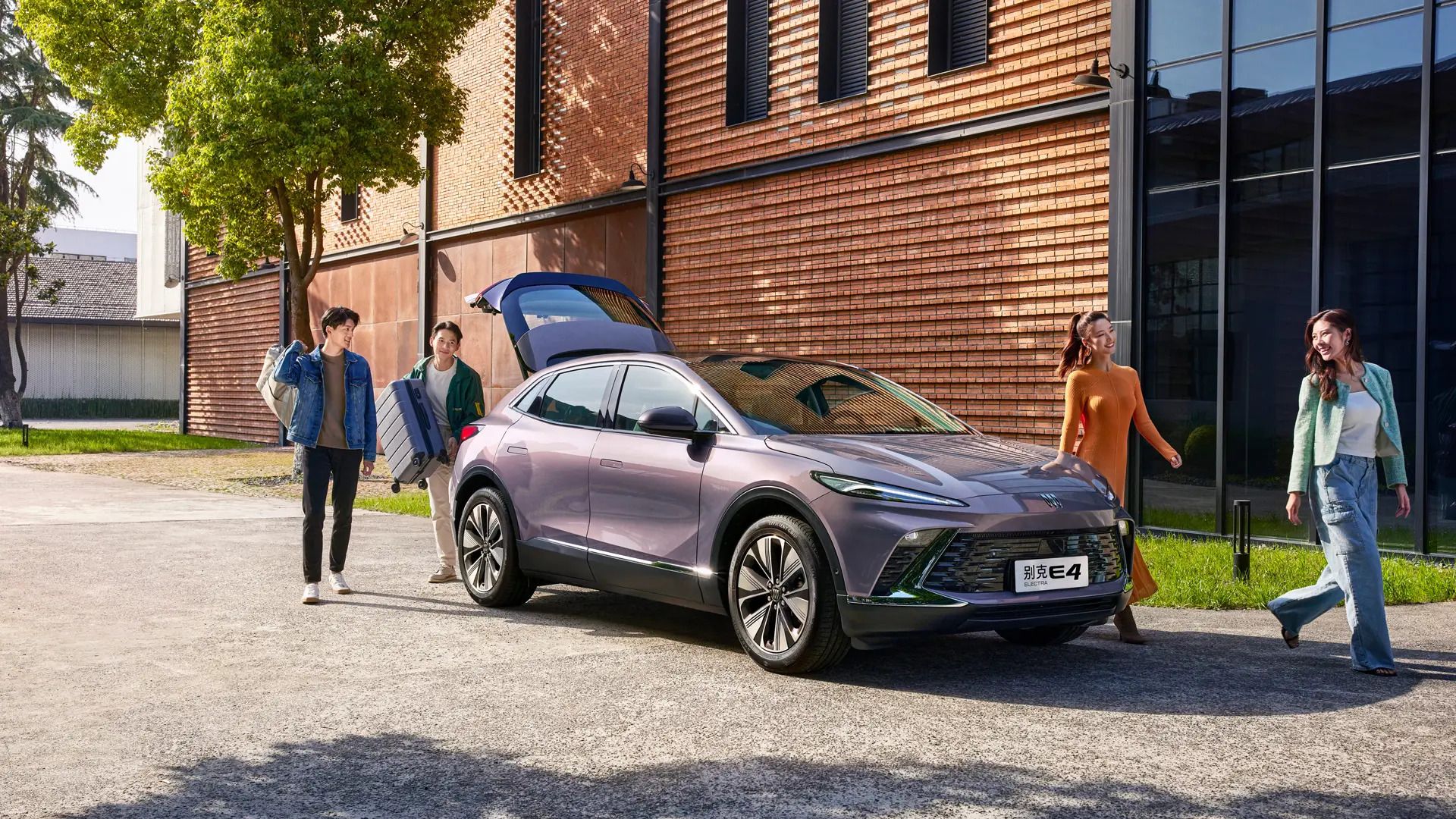 Three-quarter shot of the Buick Electra E4
Foreign automakers in China are introducing EVs that look like their gasoline counterparts in a bid to create a gradual transition, but for Chinese buyers, these cars end up looking too boring and not groundbreaking enough. As mentioned, since Chinese EV start-ups have freedom from legacy, this gives them room to be creative unlike the established foreign brands whose cars suddenly seemed out of date. This is a sentiment echoed by Felix Kilbertus, Chief Creative Officer at Pininfarina. He told the New York Times at the Auto Shanghai 2023, "Some of that comes from the freedom from legacy."
Related: 10 Ways Solid State Batteries Will Change EVs Forever
But, There's A Catch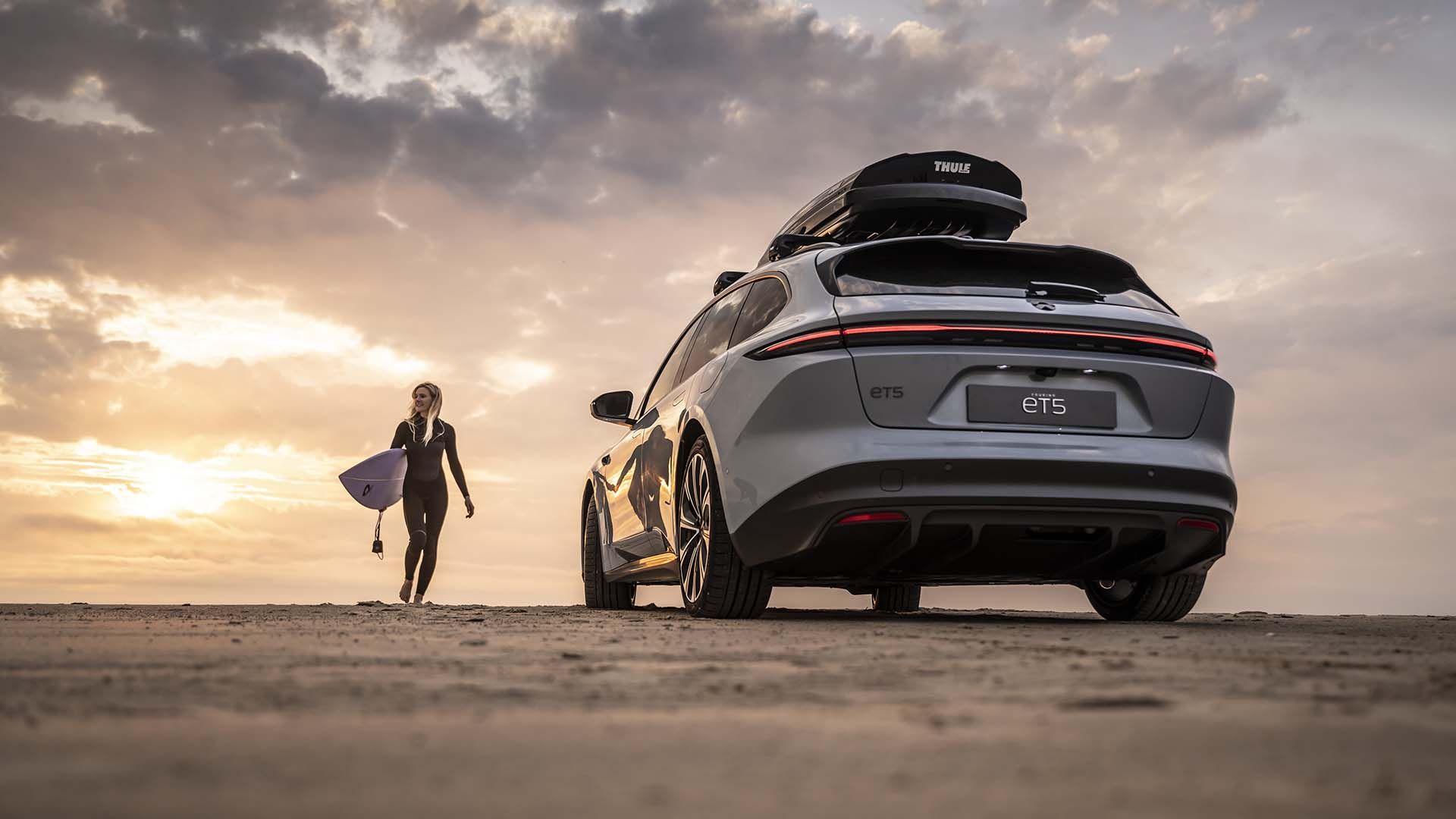 Rear end of a 2024 Nio ET5 Touring
In order for these Chinese EVs brands to compete with established brands globally, they have to not just offer better products but also sell them at a lower cost than established brands. As a result, most of these Chinese EV startups, with the exception of BYD, are generating losses instead of profits. Nio, however, is finally narrowing down its losses and expects to be profitable by the end of 2023. It must be noted that this pattern of losses and then eventually becoming profitable is the same path that Tesla took when the brand was launched by Elon Musk. Also, with more than 100 EV start-ups in China, choices for EVs are indeed very diverse, but it also means that market saturation for EVs is going to come sooner rather than later.
Thankfully, in the United States, there are also a couple of EV start-ups like Lucid and Rivian who are making waves with their vehicles. Like China's EV start-ups, these two brands still aren't profitable, though they aim to eventually make a profit in the coming years. Ford and GM have also doubled down on their EV development, which means while the United States still won't have as many EV choices as China right now, that gap will definitely be narrowed down eventually.
Google Ads