The world is shifting to electric vehicles (EVs), but the pace at which the world is adopting the technology isn't the same across all regions. Sure, there are more people buying new EVs in the United States than ever before, but the market share is still in the single digits. The growth of EV sales in Europe, on the other hand, outpaces that of North America, but even Europe is outpaced by a nation that's the focus of this article–China. A country's that's nearly as big (or bigger?) than all of the members of the European Union combined, their EV adoption is widespread and quick. Sure, Norway's car market is nearly dominated by EVs, but that's a small country next to China, whose strength doesn't just lie in numbers, but also in the brute force it has when it comes to churning out EVs.
Google Ads
Related: 10 Chinese Electric Cars We'd Love To Drive
So, How Did China Get Here?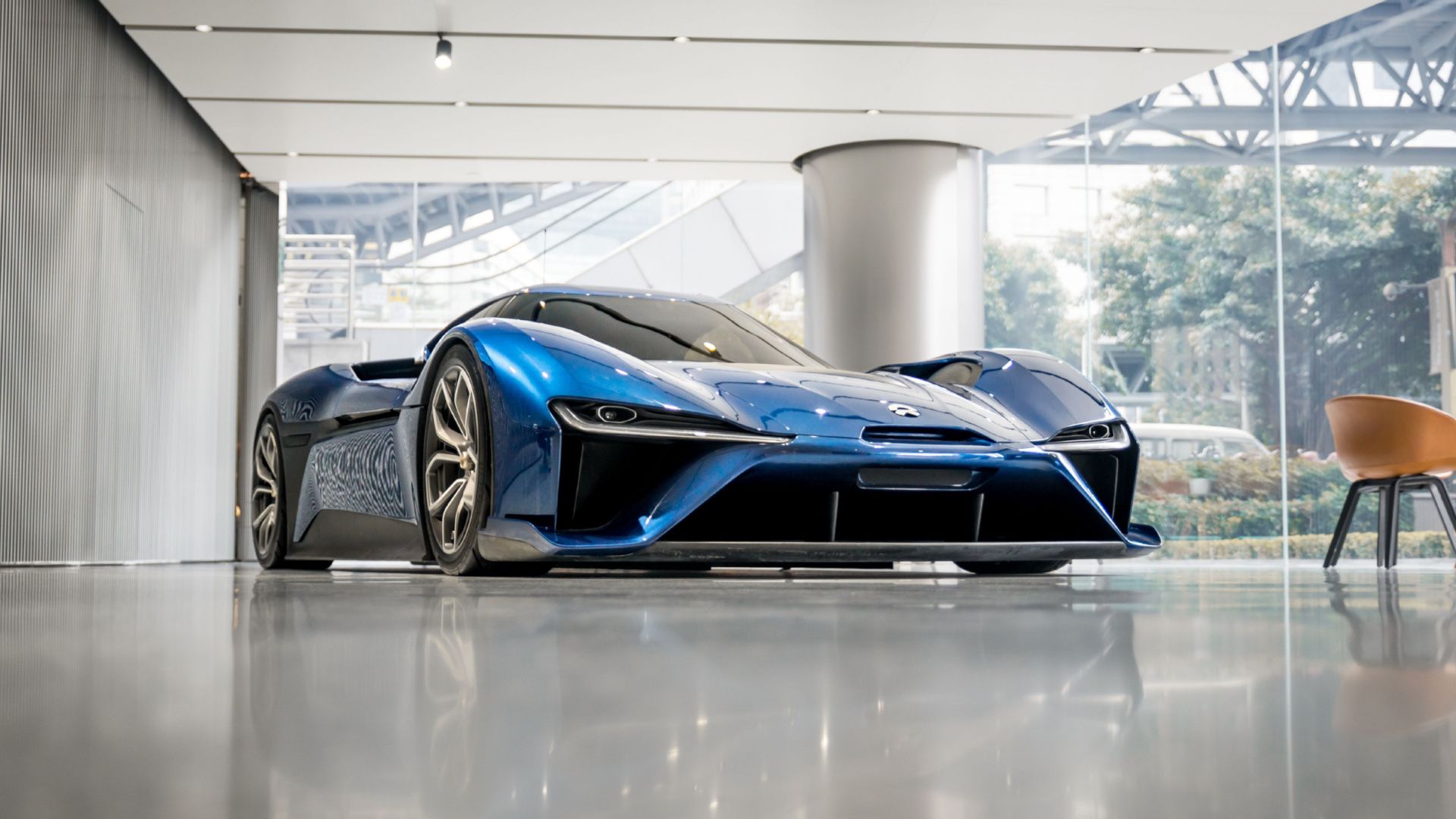 Bule Nio EP9 displayed on a showroom floor
China, which used to be a country that is primarily known as a hub for low-cost labor, has turned into the world's largest EV market and the market with the most EV models. In fact, there are more than 100 EV companies in China that you probably haven't even heard of. But how did China end up being at the forefront of the EV race? As with everything in the world, this involves politics. Up until 2022, foreign automakers who want to operate in China should forge a joint venture and a local production with a Chinese automaker. This will promote technology sharing and help the Chinese gain knowledge about building a new car.
It sounds like a move that will only benefit China, but in reality, it also benefited foreign automakers–particularly German brands and their earnings. Volkswagen was the first to operate in China with its current joint venture with SAIC and FAW. Since then, German automakers alike now treat China as their most significant market in their annual reports. Volkswagen is the biggest automaker in China, and the key to its success was the creation of models that cater specifically to China with its local joint venture partners–the Lavida being one of a few primary examples.
Google Ads
But with the technology and knowledge sharing comes a realization for some of China's high-profile entrepreneurs and engineers. They realized that despite being able to learn how to manufacture and develop cars, they simply were too far behind in internal combustion engine (ICE) technology–especially next to the Germans. Freeman Shen, founder of WM Motor–yet another Chinese EV startup, told The Economist in 2020, "You would have to invest billions of dollars for another 20 years, and maybe then we would be getting close to the Germans." He even adds "It's hopeless".
Related: China's First Electric Supercar Can Do 0-62 MPH In Just 1.9 Seconds
The World Lacks EVs, So China Creates Them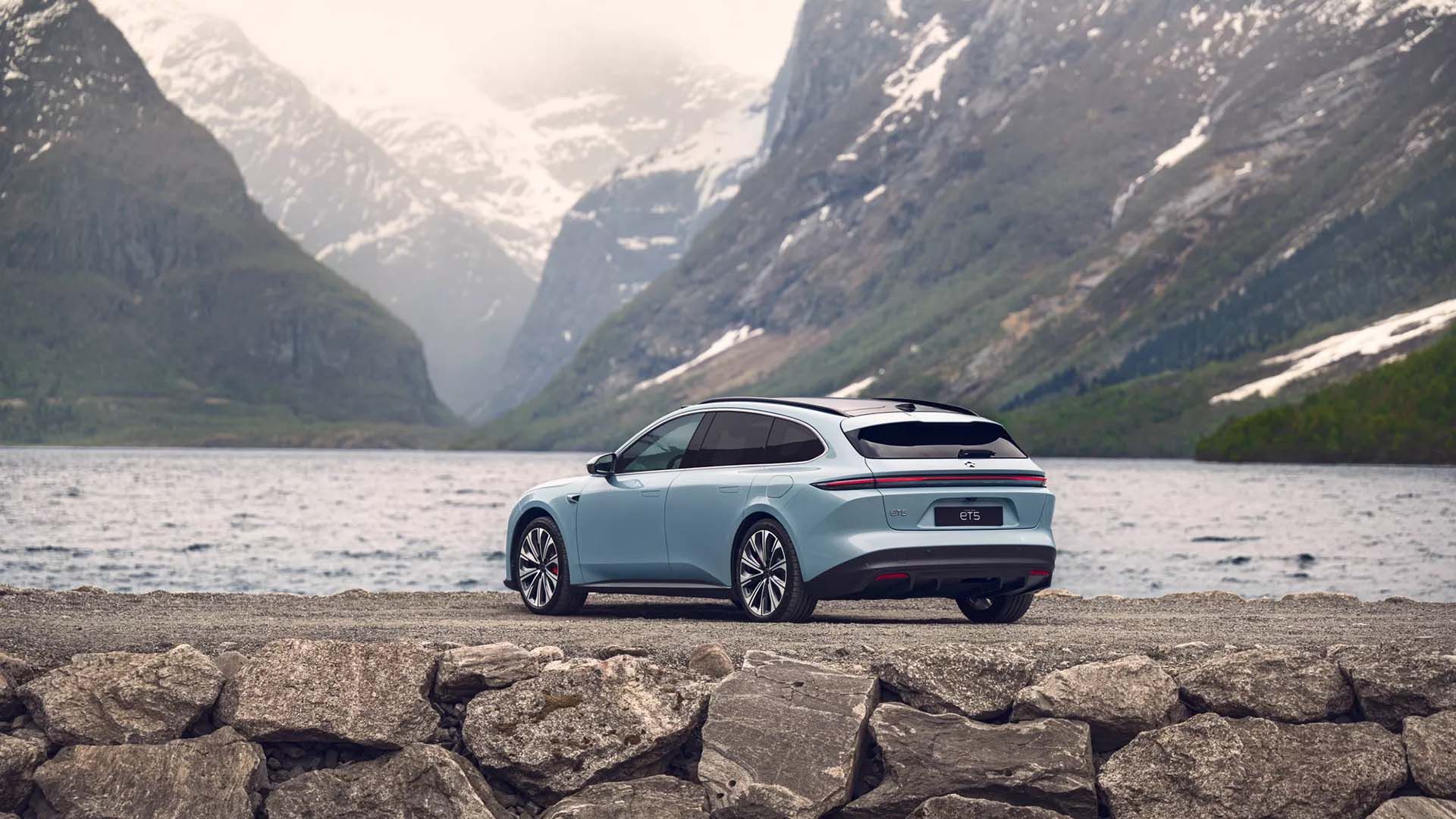 Rear end of a 2024 Nio ET5 Touring
Instead of investing in technology where everyone else is already ahead, why not invest in technology where everyone else is at their infancy stage? Combined with the lack of any legacy that will prevent them from divesting from ICEs, Chinese automakers were free to innovate and thus, create their own legacy as we enter the EV age. As early as 2001, EV technology became a priority in China's Five-Year Plan, which is their most important economic blueprint at that time. In 2007, Wan Gang, who worked as an engineer for Audi in Germany for a decade, became the country's minister of science and technology. MIT Technology Review says that Wan can be credited as the dude who led the nation to embrace EV technology and serve as the backbone of the country's national economic planning. In 2009, China began subsidizing companies to produce and develop electric cars, buses, or taxis. Fewer than 500 EVs were sold in that yet. Fast-forward to 2022 and 200 billion RMB (around $29 billion) later in subsidies, incentives, and tax breaks, more than 6 million EVs have been sold to Chinese consumers in 2022–accounting for more than half of global EV sales.
Related: Is BYD Coming For Tesla's Crown?
Batteries Make The EV World Go Round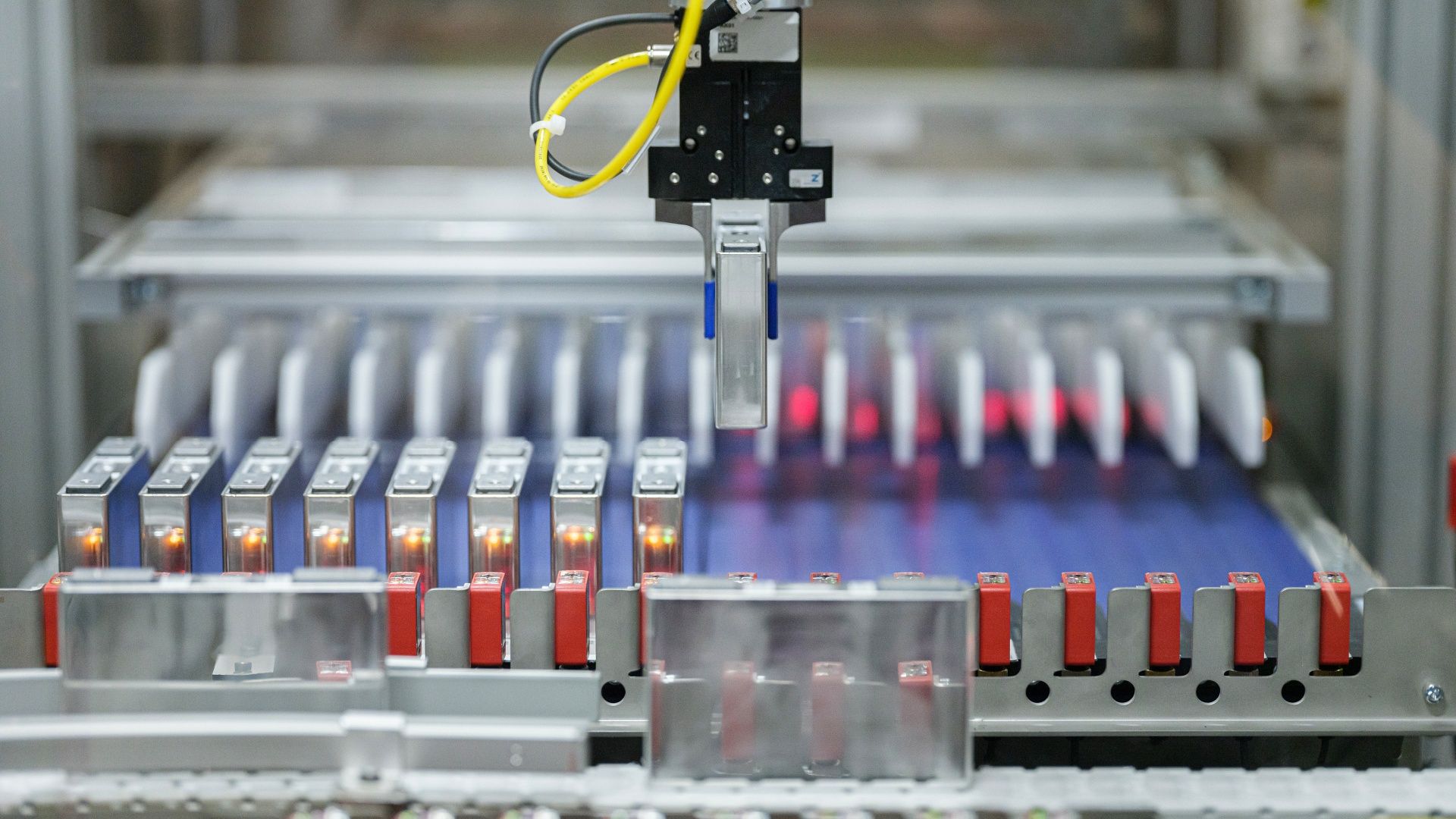 BMW battery cell coating process
A major part of creating a robust EV industry is to establish a local supply chain instead of being dependent on other countries. As mentioned, this is one thing that China is extremely good at and one that they were able to innovate and reduce its cost at a rapid pace. Remember the Volvo EX30 and its surprisingly affordable base price? This is due to a base version that uses a lithium iron phosphate (LFP) battery. While it's something that Western companies have shunned as they've mostly favored lithium nickel manganese cobalt (NMC) batteries, Chinese companies continued to innovate on LFP batteries. LFP batteries are cheaper and safer, and though they initially did not meet the energy density and low-temperature performance of NMC batteries, Chinese battery companies, most prominently Contemporary Amperex Technology Co. Limited (CATL) managed to narrow the energy gap of LFP whilst keeping its cost down.
Lastly, China also controls a whole lot of necessary materials for batteries. It doesn't have the most abundant natural resources for batteries, but it has the majority of the world's refinery capacity for nickel, cobalt, sulfate, lithium hydroxide, and graphite. Right now, a lot of countries are forging partnerships with countries like Chile in order to have greater access to their mines for rare-earth metals, but that's the critical part–it's still being established. China, on the other hand, already had a solid battery supply chain from raw materials to production for nearly a decade. As a result of all of these investments, CATL is already dominating battery supplies globally, accounting for 34 percent of worldwide EV batteries as of the end of 2022. Following in second is LG Energy Solution from South Korea, accounting for 14 percent of EV batteries globally. CATL, however, is just one of the six Chinese companies that are part of the top 10 biggest battery suppliers globally.
Related: How BYD's EV Expansion Could Reshape The American Automotive Landscape
What About Tesla?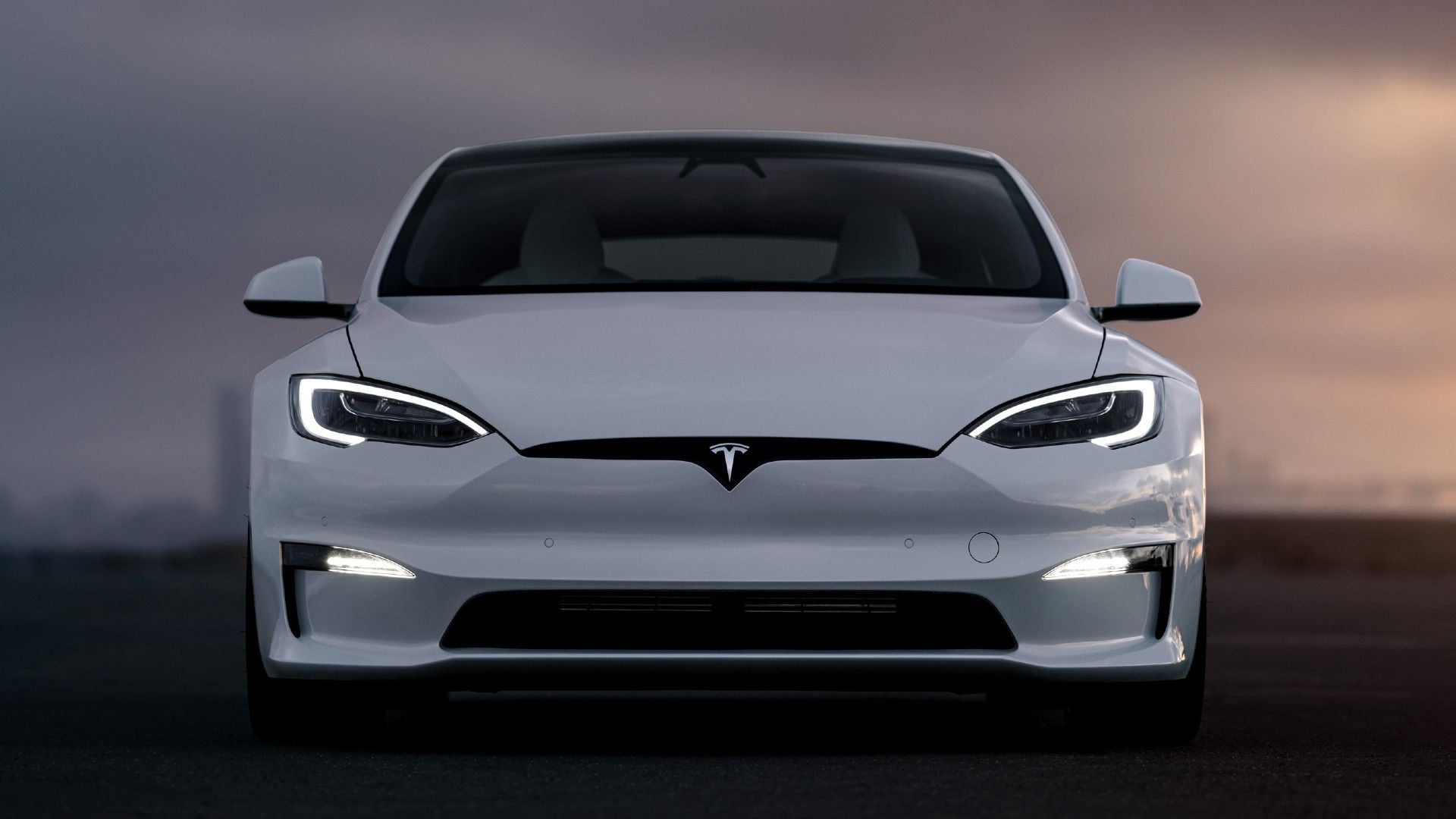 Front shot of the Tesla Model S Plaid. 
​​​​​​​Tesla also emerged as a winner here in China's cultivation of its EV industry. Its Shanghai Gigafactory went operational very rapidly in 2019. To locally produce EVs, Tesla needs a solid local supply chain, which China already has at that time. The Shanghai Gigafactory is also its most productive plant because more than half of the cars it sold in 2022 came from that plant. The «catfish effect» that Tesla had on the Chinese EV industry meant that local brands were forced to speed up innovation. Unfortunately for Tesla, the Chinese brands learned so fast, even they are trying to figure out how to be competitive by initiating an ongoing «price war» in China.
And this is where CATL is benefitting as well. CATL–already the world's biggest battery supply, also supplies batteries to Tesla for cars manufactured in their Shanghai Gigafactory. If you think CATL couldn't get any bigger, then that's where you're wrong, and one that's already knocking at the door of Uncle Sam. Tesla is in talks with CATL to build a battery plant wholly owned by Tesla itself while the technology and chemistry it will use are licensed from CATL. Ford, on the other hand, already forged a deal with CATL to build a battery plant in Marshall, Michigan that it will own and operate, but likewise with licensing of the battery technology from the Chinese battery supplier. Unsurprisingly, both moves have sparked political controversy.
Related: This 1,100 Horsepower Electric Off-Roader From China Can Do One Thing That The Tesla Model X Can't
What's Next For China?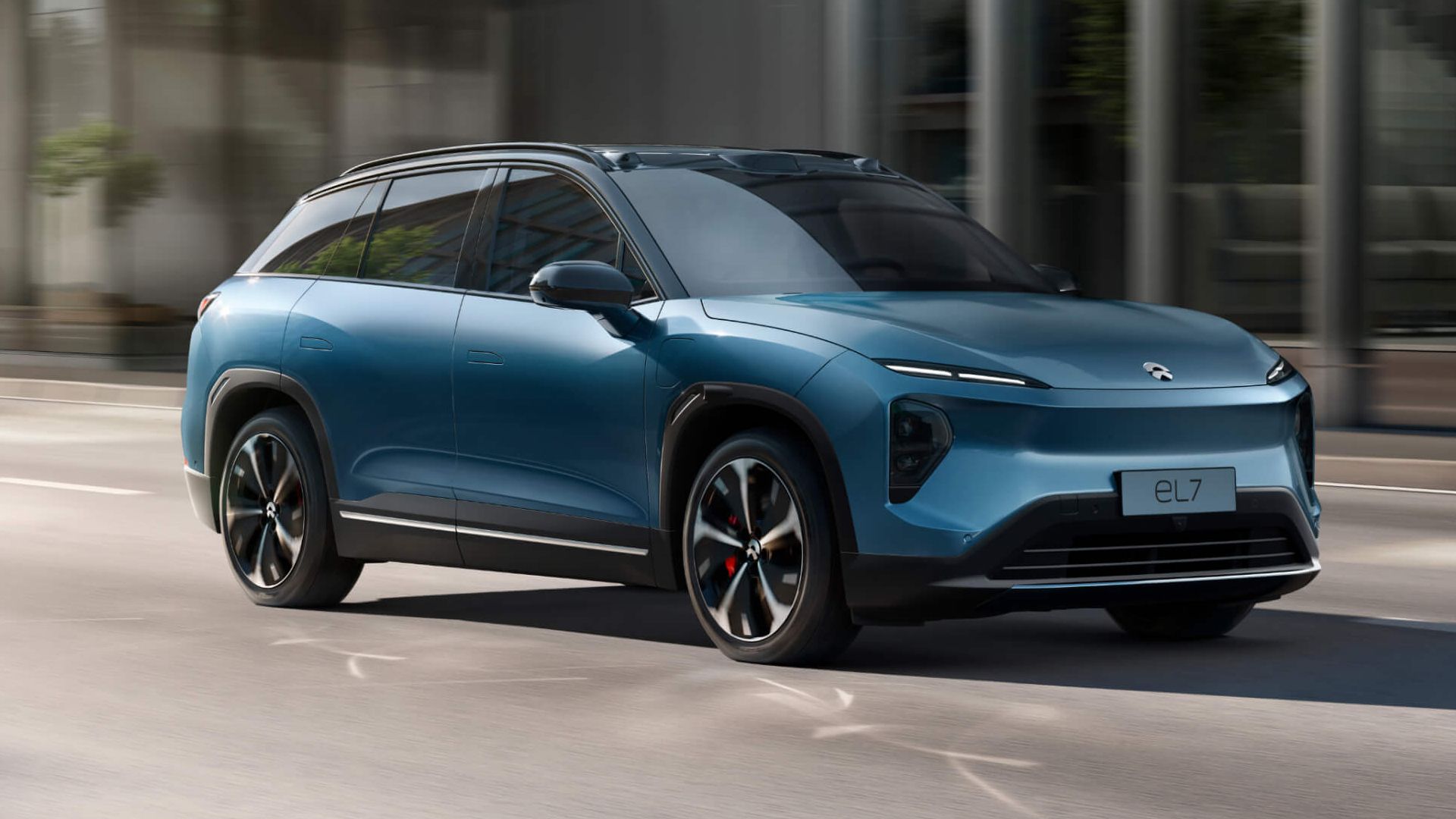 Front three-quarters shot of the Nio EL7 in blue.
Can other countries replicate China's success? Only time will tell. The United States is doing its best to cultivate its own EV industry, most prominently with the Inflation Reduction Act. For the rest of the world, Chinese EV startups are now expanding to overseas markets. While politics and consumer perception toward Chinese cars will most likely make it difficult for these brands to crack the North American market, they've somehow become more successful in Europe. The European market is more aggressive in its EV push, yet at the same time, it is Chinese brands and their aggressively low prices that are able to fill the need for Europe's affordable EVs.
Google Ads