India is the largest motorcycle market in the world, with around 40% of the total volume. The Indian motorcycle industry has experienced remarkable growth and transformation over the years, propelling the country to become a key player in the global motorcycle landscape. From the explosion of motorcycles in India itself to the international exposure gained by iconic brands like Royal Enfield and more recently Hero MotoCorp, and the establishment of production facilities by multinational companies, India has emerged as a significant force in the motorcycle industry. In this article, we look at the journey of how India became a prominent player in the motorcycle world.
Google Ads
Related: Upcoming Royal Enfield Motorcycles You Should Look Out For
The Motorcycle Boom In India
Royal Enfield 250cc, type 11F
India's love affair with motorcycles began in the early 1950s when the government encouraged the establishment of indigenous manufacturing soon after the country gained independence. This led to the emergence of several Indian motorcycle manufacturers, catering to the growing demand of a rapidly expanding population. Motorcycles offered an affordable and practical transportation solution for millions of people in a country with limited infrastructure. They were a better alternative to the more expensive four-wheelers in a price-sensitive market. As a result, the motorcycle market in India experienced an explosion, with bikes becoming a symbol of freedom and mobility.
Related: Through The Years: The Remarkable History Of Royal Enfield
Google Ads
The Rise Of Royal Enfield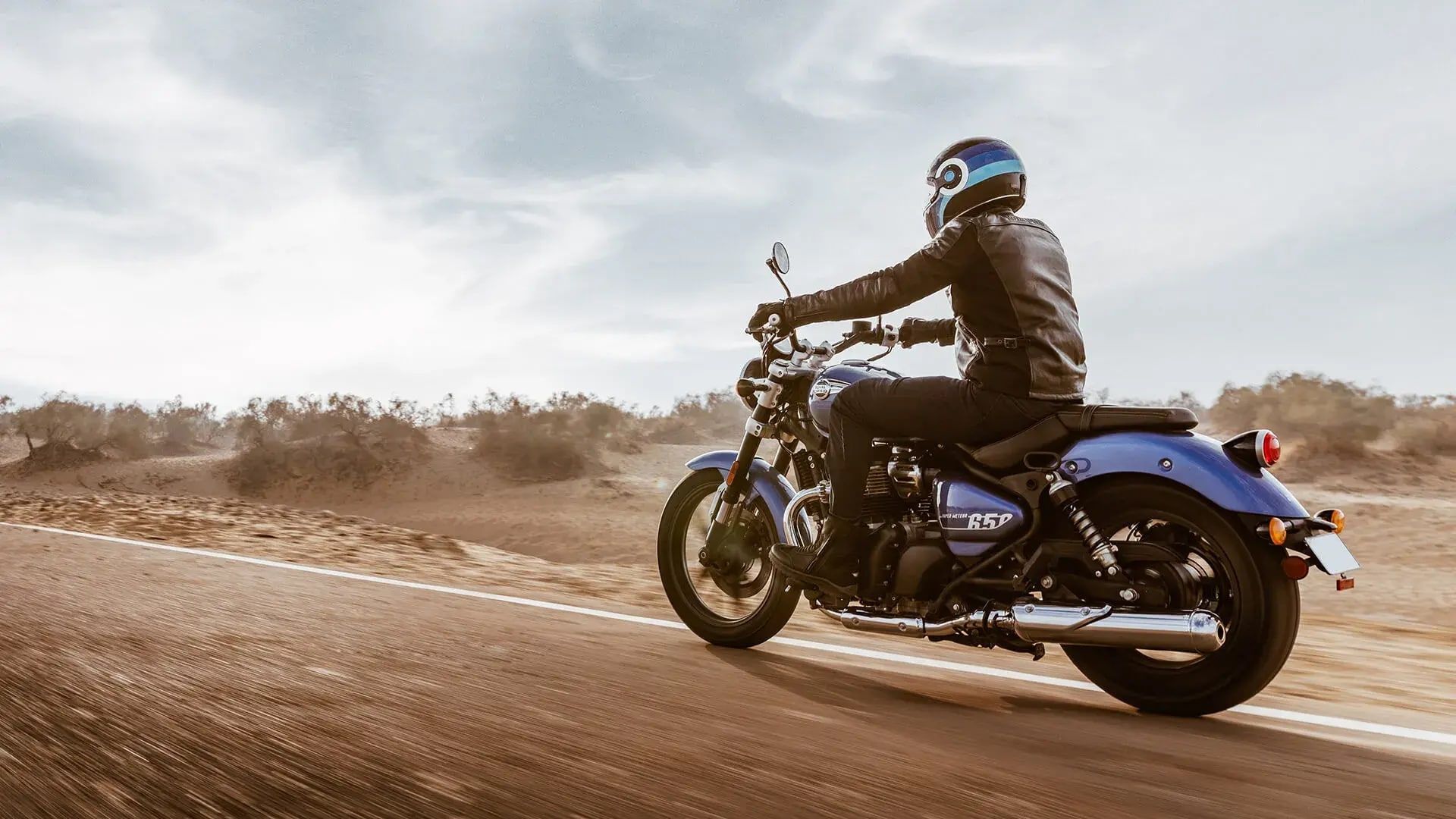 Astral Blue 2023 Royal Enfield Super Meteor 650 cruising on the road through the desert
It so happened that motorcycles first surfaced in India in 1955, when the government needed two-wheelers that could withstand harsh terrain and be used by the Indian Army and police in the country's western regions. The first batch of motorbikes produced in India was the 350 cc «Bullet» by the British company Royal Enfield. It was in Chennai where these motorcycles were first assembled. The initial units of motorcycles were assembled from components imported from England. In 1957, Royal Enfield acquired the necessary machines to manufacture complete units in India, and by 1962 all of Enfield's motorcycles were made in India.
Today, Royal Enfield is perhaps one of the foremost brands that played a significant role in putting India on the global motorcycle map. With its rich heritage and classic designs, Royal Enfield motorcycles captured the imagination of riders worldwide. Known for their ruggedness and vintage charm, their bikes gained international recognition and appeal. This exposure not only boosted the brand's reputation but also shone a spotlight on India's motorcycle manufacturing capabilities. From the earlier Classic 350 to the now widely popular Interceptor 650 twin, Enfield has come a long way. Their upcoming motorcycle catalogue only makes things even more exciting for those that crave the vintage, retro charm in their hearts.
India Becomes A Production Hub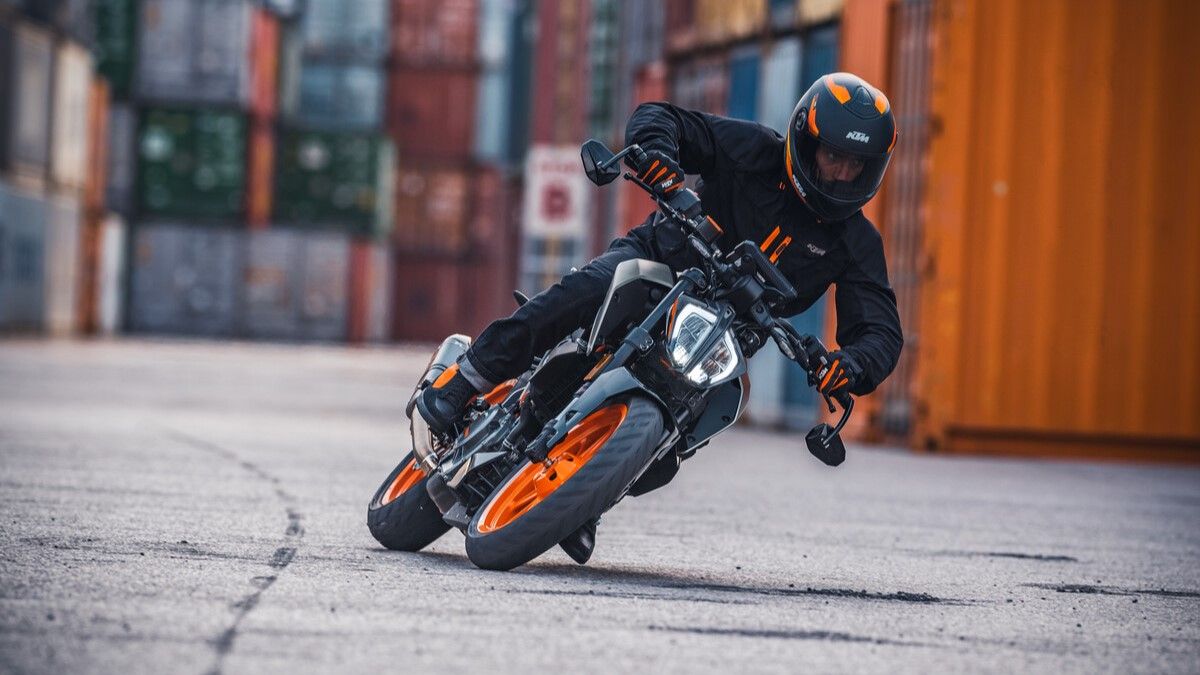 An action shot of a KTM Duke 390 cornering
By the 90s, the Indian motorcycle landscape had changed much. Three seasoned Indian business giants — Hero, Bajaj, and TVS had all partnered with three well-known Japanese companies — Honda, Kawasaki, and Suzuki, respectively, and procured technology from each of them. This was instrumental to drive motorcycle sales in India from 759,000 units in 1983 to 4.1 million units in 2001.
The success of Indian motorcycle manufacturers and the country's booming domestic market caught the attention of multinational companies. They recognized the immense potential and advantages of establishing production facilities in India. These companies, including renowned names like KTM, Yamaha, Honda, and Triumph, saw the advantages of utilizing India's skilled labor, cost-effectiveness, and vast market potential. For instance, KTM collaborated with Bajaj Auto, an Indian two-wheeler giant, to set up production facilities in India. This partnership allowed KTM to leverage Bajaj's expertise in manufacturing and distribution while benefiting from India's cost-effective production capabilities. The collaboration resulted in the production of KTM motorcycles in India, which not only catered to the domestic market but also became an export hub for KTM motorcycles worldwide.
India's Growing Influence In The Motorcycle Industry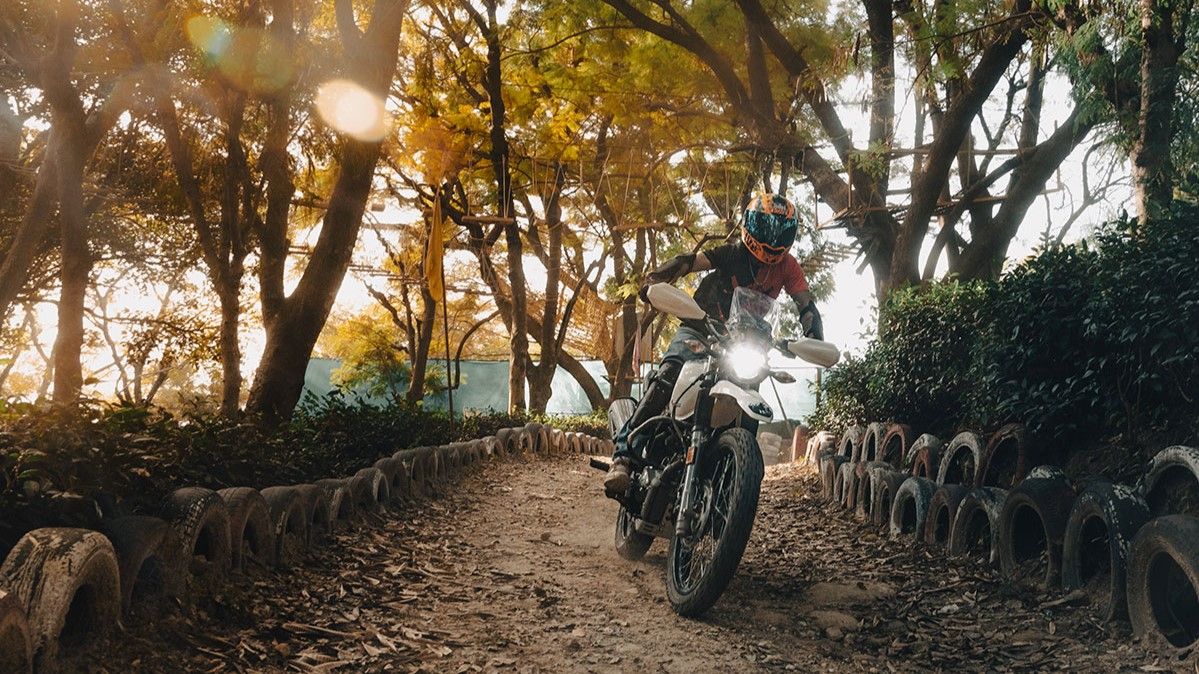 Hero Xpulse cornering through a section of an adventure track
India's emergence as a key player in the motorcycle industry extends beyond just its manufacturing prowess. The country has become a hub for innovation, research, and development, with manufacturers investing in technology and designing bikes. For instance, several Indian companies have been at the forefront of electric motorcycle development. One notable example is the recent startup Revolt Motors, which introduced India's first AI-enabled electric motorcycle. This exemplifies the country's commitment to a sustainable shift towards electric mobility.
As for their global presence, Indian motorcycle companies are expanding their international footprint by exporting their bikes to various countries. Apart from Royal Enfield, Bajaj, Hero, and TVS, all are prominent players that have established a strong presence in international markets. They have not only demonstrated the quality and competitiveness of Indian motorcycles but have also showcased the country's manufacturing capabilities and engineering expertise on a global scale.
India's rise as a key player in the motorcycle industry is not only attributed to its vast domestic market but also to the industry's ability to adapt to changing trends, embrace technology, and produce bikes that cater to a wide range of consumer needs. With a mix of indigenous brands, international collaborations, and multinational production facilities, India's presence in the motorcycle industry is set to grow stronger in the years to come.
Google Ads