Nio has a dedicated app that is as much about building loyalty as selling cars
The Chinese firm is using innovative approach that goes far beyond cars – will it catch on in Europe?
Google Ads
Your wallet or smartphone is likely to be stuffed with various loyalty cards and apps, giving you rewards for buying everything from groceries to coffee.
But Chinese firm Nio is extending that concept to cars. Granted, in this connected age, every car firm has an app – but usually they offer sales information or give access to controls or features for your car.
Nio's app, by contrast, is as much about building loyalty as selling cars. Tesla's Elon Musk may have bought up Twitter, but Nio has essentially started its own social media network – and it's apparently working.
Nio's car sales are currently numbered in the hundreds of thousands, but the brand claims that its app has 2.3 million registered users, with around 240,000 active each day.
In total, they have shared 20 million posts. For an insight into how it works, Autocar has headed to a campsite deep in the vast Chinese wilderness.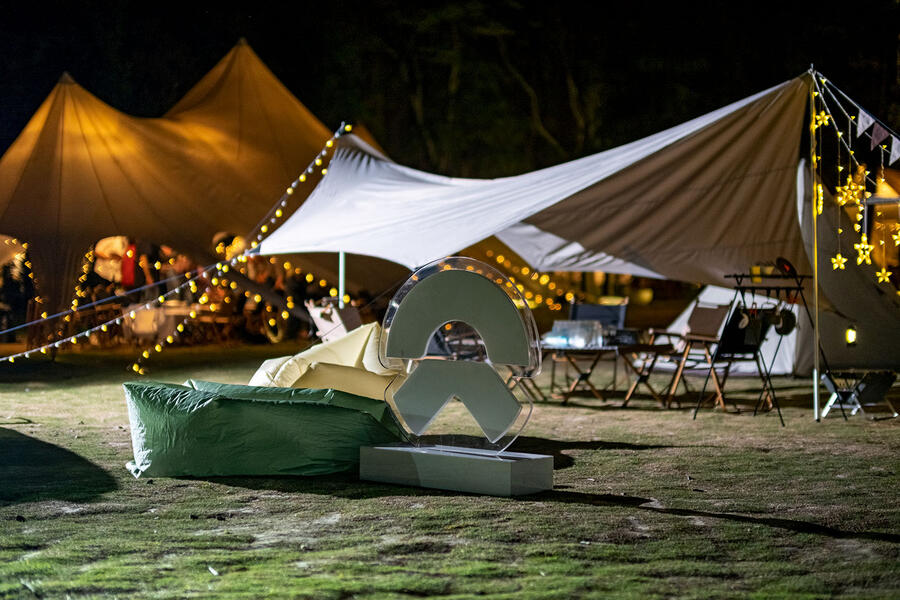 Okay, a campsite about 30 minutes outside of downtown Shanghai. Still, sat around a blazing campfire under a night sky, it feels like the wilderness, so long as you ignore the regular roar from the trucks thundering past on the major highway a few metres away.
Camping has surged in popularity in China in recent years, a result of a population increasingly based in vast, sprawling mega-cities eager to find a bit of freedom and fresh air. And we're here to meet a group of eager campers who all share something in common: they're all Nio fans.
They each signed up for the event through the Nio app and are a disparate bunch. A businessman in his forties who traded in his Tesla for a Nio.
A German who came to China to study automotive engineering and has remained to build a new career. Frankly, to a cynical Brit, their enthusiasm for Nio is a little… unnerving, especially for such a young brand.
But it also seems earnest. There isn't any 'my car is better than yours' edge, just a passion for Nio.
You would have found a similar experience on the Nio stand at the Shanghai motor show earlier this year, where the show stand staff were supported by a hundred or so volunteers who had signed up through the Nio app. "I was attracted to Nio because it's a Chinese brand," said one. "It's better than driving something European." So why did he sign up to volunteer? "Dedicating yourself to this sort of effort is more important than expecting a reward for it."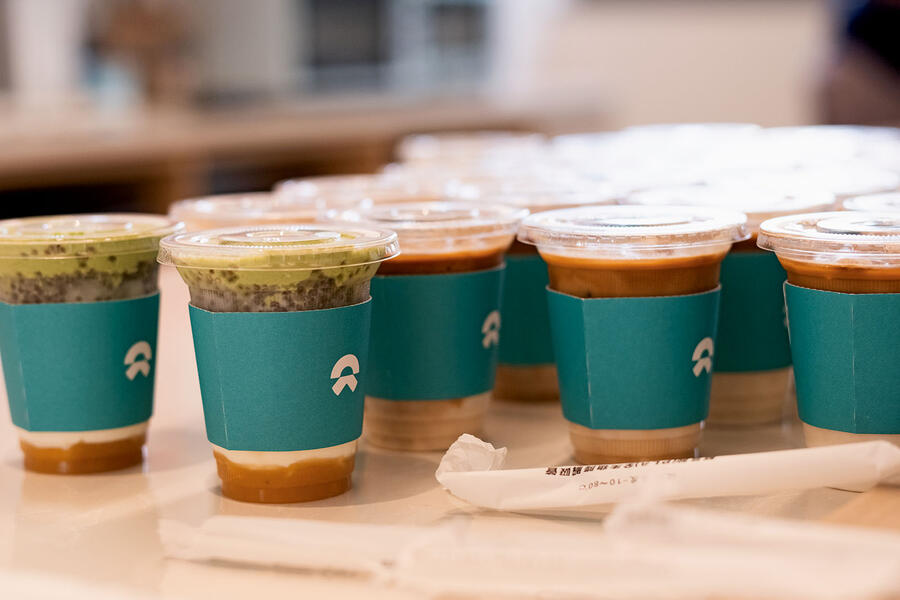 Google Ads
It might be hard to fathom such loyalty, but it's a major part of how Nio is attempting to build a brand that stands out from a mass of Chinese EV start-ups. "Building a community among our users is absolutely key," says Calvin Shen, Nio's head of user relations.
It's an unusual job title: Shen likens it to a media relations manager who deals with journalists – except his role is to make existing owners happy. Effectively, Nio uses its app to help guide and direct the efforts of the sort of fan clubs that most car brands have. Shen claims there are now more than 500 Nio user clubs, who organise a combined 1400 events per week. There's also a partner programme, where Nio enthusiasts are encouraged to offer discounts to other app users.
"Our focus is on user satisfaction," he says. "With some firms, once they sell you a car, that's the end of their interaction with you. We think it makes sense to focus on people who have actually bought our cars – because they are our best ambassadors." That approach is also in evidence if you visit a Nio House.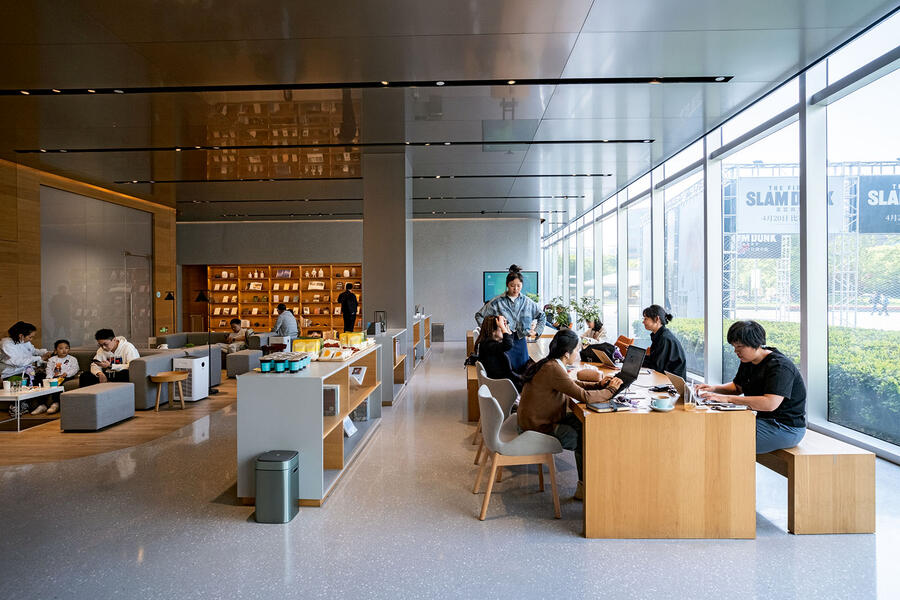 While they might seem similar to the various car brand 'stores' you will find in shopping centres, Nio Houses are different from many because they do more than merely showcase cars. Each Nio House has its own coffee shop, where you can buy Nio-branded drinks and snacks – using either cash or Nio points. You get Nio points for taking part in Nio events, posting on the Nio app or buying a Nio product.
Nio products? Oh yes: the firm has a whole Nio Life brand of merch developed in collaboration with around 500 designers and other companies. Spanning eight categories, there are hundreds of thousands of different items, ranging from homeware to fashion, and waffles to wine.
The desire to build community into Nio stretches to a 'user advisory board', a panel of nine people – company boss William Li and eight owners elected by a community vote. When he founded the company, Li donated a percentage of his shares, with the dividends from them going to charity efforts selected by that user board.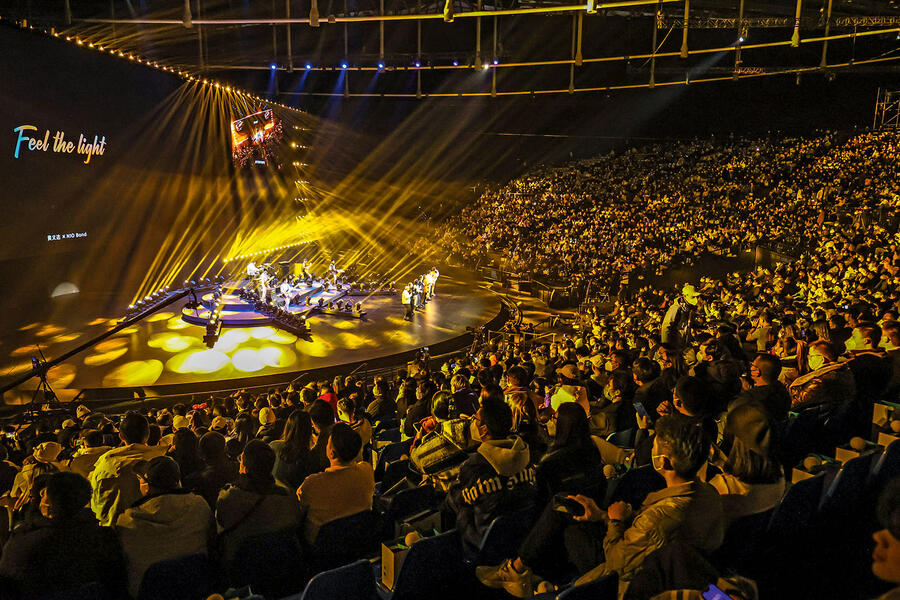 It also guides on the firm's other efforts: during Covid, it helped select the relief efforts that Nio supported. Of course, as a lean start-up, Nio has yet to post a profit, so there haven't been any share dividends to invest – something Shen somewhat brushes over when pressed.
Shen insists that the community aspect will remain key to Nio as it expands into new markets, which raises many questions. The marque is now active in a number of European countries (expect it in the UK next year), but is the concept of a car brand with a built-in community just too unusual to work here?
"When I first joined Nio, it seemed unusual to me," says Shen, laughing. "The Chinese are generally pretty shy and conservative so I couldn't imagine people would be crazy enough to become volunteers – but it happened. The key is that we trust our users like they are friends. Can you duplicate that elsewhere? I believe so.»
Google Ads