As the automotive world accelerates towards a future characterized by electrification, autonomy, and cutting-edge innovation, Jaguar's lion-hearted emblem, which once held the promise of grandeur and unmatched performance, stands on shaky grounds.
Google Ads
The prestige and allure of this British marque are now being jeopardized by rivals, which are not just matching Jaguar stride for stride but threatening to leave it in the dust. From profitable glory in 2018 to staggering losses post-2019, Jaguar Land Rover's (JLR) journey reflects a broader slump in manufacturing. A series of high-profile exits, including former bosses Ralf Speth and Thierry Bolloré, has intensified its struggles, with the latter's departure possibly influenced by the company's handling of the global semiconductor shortage.
Current interim boss Adrian Mardell, who has gained respect within JLR, took on the challenge of turning the company around, revealing a drastic reduction in car production numbers needed for breaking even. This narrative tells a compelling story of JLR's quest for resurgence amid a rapidly evolving industry. But can Jaguar orchestrate a triumphant comeback? Let's delve into the issues.
Related: 10 Things Every Self-Respecting Car Enthusiast Should Know About The Jaguar E-Type
Jaguar's Stumbling Blocks: Sports Cars And Sedans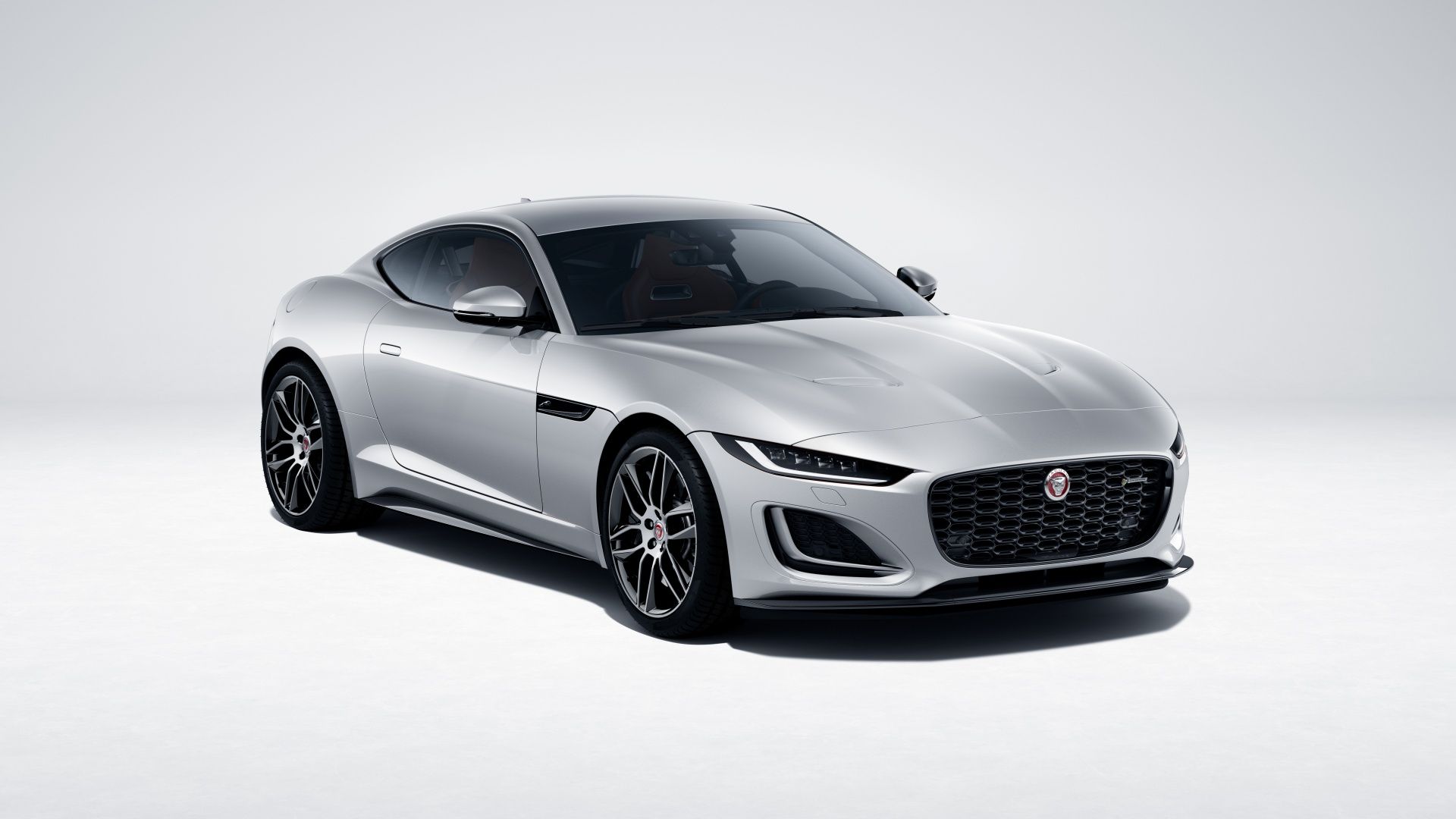 A front 3/4 view of the Jaguar F TYPE R Dynamic Coupe
Presently, Jaguar faces issues primarily due to its sports cars and sedans. Take the F-Type, for instance. A fantastic car that gave the Jaguar brand a much-needed flair and dynamism when it first rolled out. But it's been the same song and dance ever since, with no successor appearing. Besides a letdown for car enthusiasts, it's also a missed beat for Jaguar to tap into its rich legacy and rekindle customer love. Mention the word 'Jag,' and people's minds often leap to iconic classics like the E-Type and the old XJ. The absence of a new sports car feels like a glaring oversight on Jaguar's part.
Google Ads
In the same vein, the XF, a strikingly handsome sedan, has been on the market for quite a while now without any notable upgrades. After an eight-year run, it's showing signs of age, missing out on features Jaguar devotees have come to expect, like high-octane engines. The absence of a V-8 option has left car buffs pining for the exhilarating power and performance that's come to be associated with Jaguar. Rewind to 2019, and the XF sedan was a colossal letdown.
The previous generation had its unique charm, but the new XF felt unapproachable, harsh to handle, and failed to strike a chord. Eight years later, the XF cries out for a successor, yet there isn't one in the works. And then there's the XE, Jaguar's entry-level offering. It has a few commendable attributes and handles well on the road, but it lacks that polished refinement expected from a Jaguar.
Additionally, the engine choices leave something to be desired, particularly the top-of-the-line P300's relatively tame two-liter turbocharged four-cylinder. For a premium Jaguar, you'd think there'd at least be a six-cylinder gasoline engine in the mix. Like the XF, the XE has also run its eight-year course without a successor.
Jaguar's Recent Product Line Up
| | | |
| --- | --- | --- |
| Car Model | Challenge | Short Details |
| F-Type | No updates/successor | The F-Type has remained unchanged since launch, lacking a successor. |
| XF | Outdated features, lacks power | The XF is outdated with no powerful engine options, disappointing enthusiasts. |
| XJ | Discontinuation | The discontinuation of the flagship XJ with a V8 engine has upset enthusiasts. |
| XE | Refinement and engine choice | The XE lacks refinement and has a disappointing engine choice in the top-tier model. It is also due for a replacement. |
Related: Why The Jaguar XJS Is A Great First Classic Car
Falling Behind In Compact And SUV Markets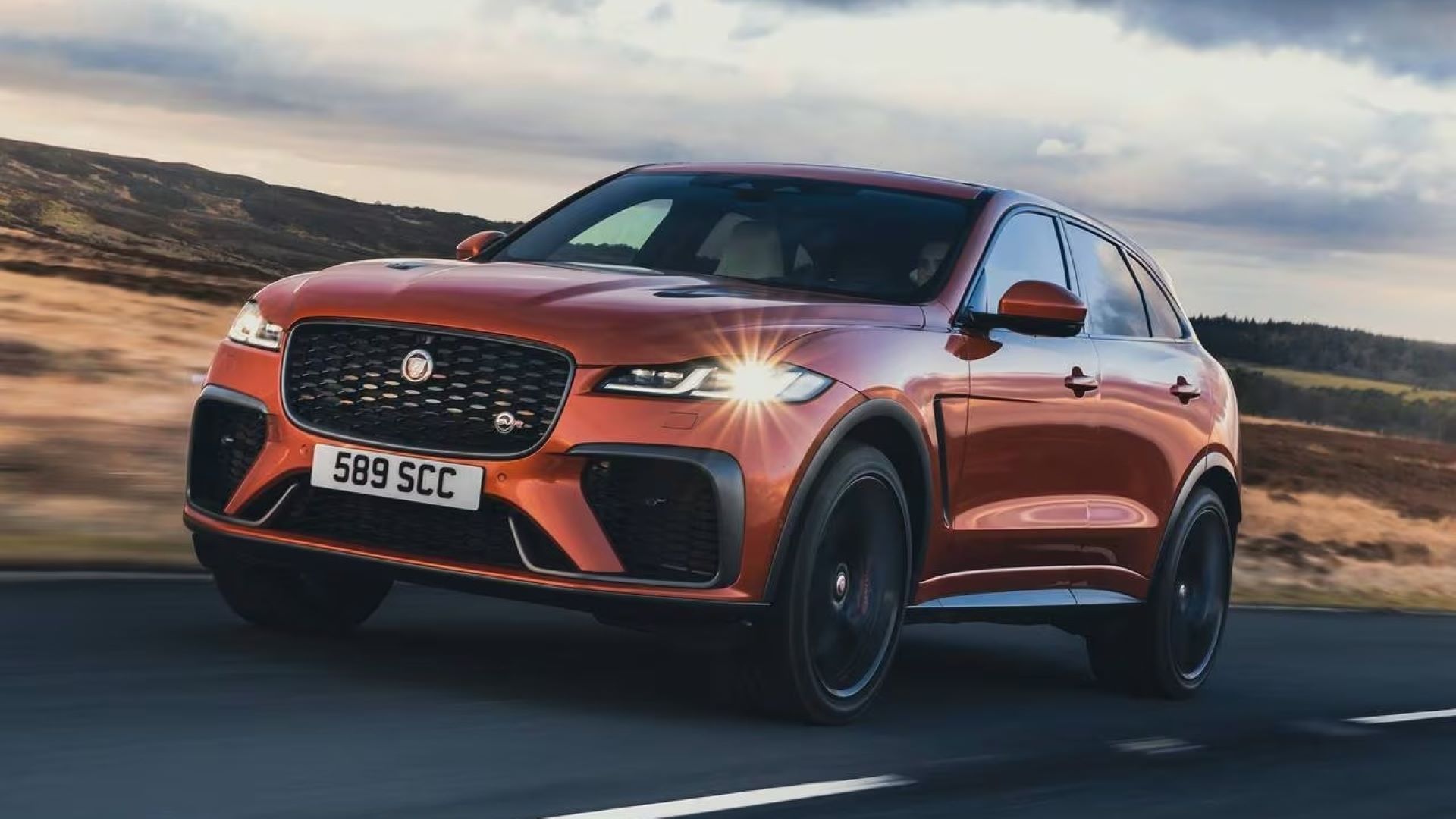 A Front 3/4 shot of a Jaguar F-Pace SVR cruising on asphalt
Jaguar is in some choppy waters, having trouble with their flashy sports cars, luxury sedans, and smaller, compact SUV categories. Their competitors are one step ahead. To give you a clearer picture, let's break down their offerings:
The E-Pace, their smallest SUV, hasn't rocked the auto world. It is adorable and compact, but its petite size and limited functionality make it a hard sell against more feature-rich alternatives. It's for a hardcore Jaguar enthusiast rather than the average customer valuing practicality over prestige.
The F-Pace, their larger SUV, is more competitive. It's one of the shining stars of current the Jaguar lineup. In particular, the performance-enhanced F-Pace SVR has garnered some profound appreciation. However, it isn't perfect, and it has to battle it out in a fiercely competitive market.
The I-Pace, their solitary venture into the electric vehicle realm, has managed to charm the few who have given it a spin. But Jaguar has been slacking a bit since its debut, with only minor cosmetic changes and no significant improvements to its battery or charging capacity. In an era where charging speeds of 150 to 350 kilowatts are becoming the norm, the I-Pace's 100-kilowatt charging ceiling is disappointing. This lagging is posing quite a challenge for Jaguar in the premium segment.
On a brighter note, its sister brand, Land Rover, has been on a roll with their beloved Range Rover series. Catering to a broad spectrum of budgets and tastes, these SUVs are highly coveted. The success of Land Rover is a helping hand that keeps the company afloat while Jaguar tries to gain more traction.
Related: The Jaguar XKR Is A V-8 Grand Tourer That Still Looks Stunning Today
Losing The Electrification Race And The Land Rover Dilemma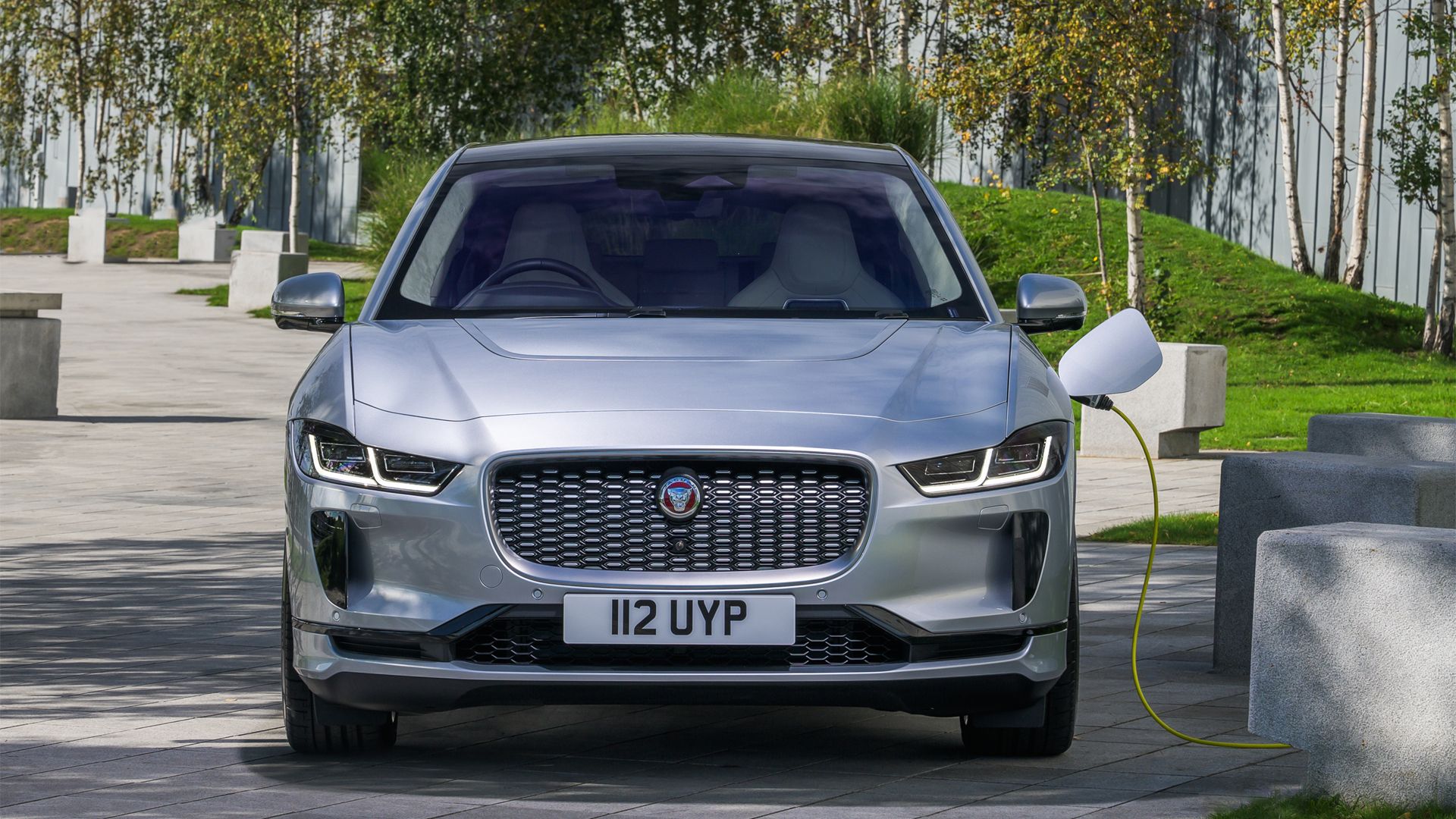 Jaguar I-Pace charging 
Jaguar stumbles in its efforts to join the electric vehicle frenzy. They've committed to going all-electric by 2025. Still, their only electric offering, the I-Pace, doesn't stack up against the technological prowess and performance of the latest EVs. They've missed a golden opportunity to establish themselves in the premium EV scene, especially while competitors from other luxury brands stole the limelight.
U.S. consumers have a soft spot for high-end electric vehicles. With the increasing popularity of EVs, Jaguar had the circumstances to shake things up by rolling out an electric variant of their popular XJ. Such a move could've painted Jaguar as a trailblazer. It could even attract a new crowd of sustainably focused customers. Regrettably, they abandoned the electric XJ, passing a chance to make a powerful statement in the luxury EV market.
Moreover, Jaguar's close ties with Land Rover aren't free from issues. While Land Rover is doing great in the SUV game, Jaguar finds it hard to carve out its current identity. There's a genuine risk here of the audience perceiving Jaguar as a rebranding effort, with their cars coming across as remodeled versions of Land Rover and Range Rover vehicles. This might dilute what makes Jaguar unique, raising questions about its distinct role and future sustainability.
Related: 10 Reasons Why The Jaguar I-Pace Is Criminally Underrated
Turning Point: Jaguar's Revival Strategy And The Road Ahead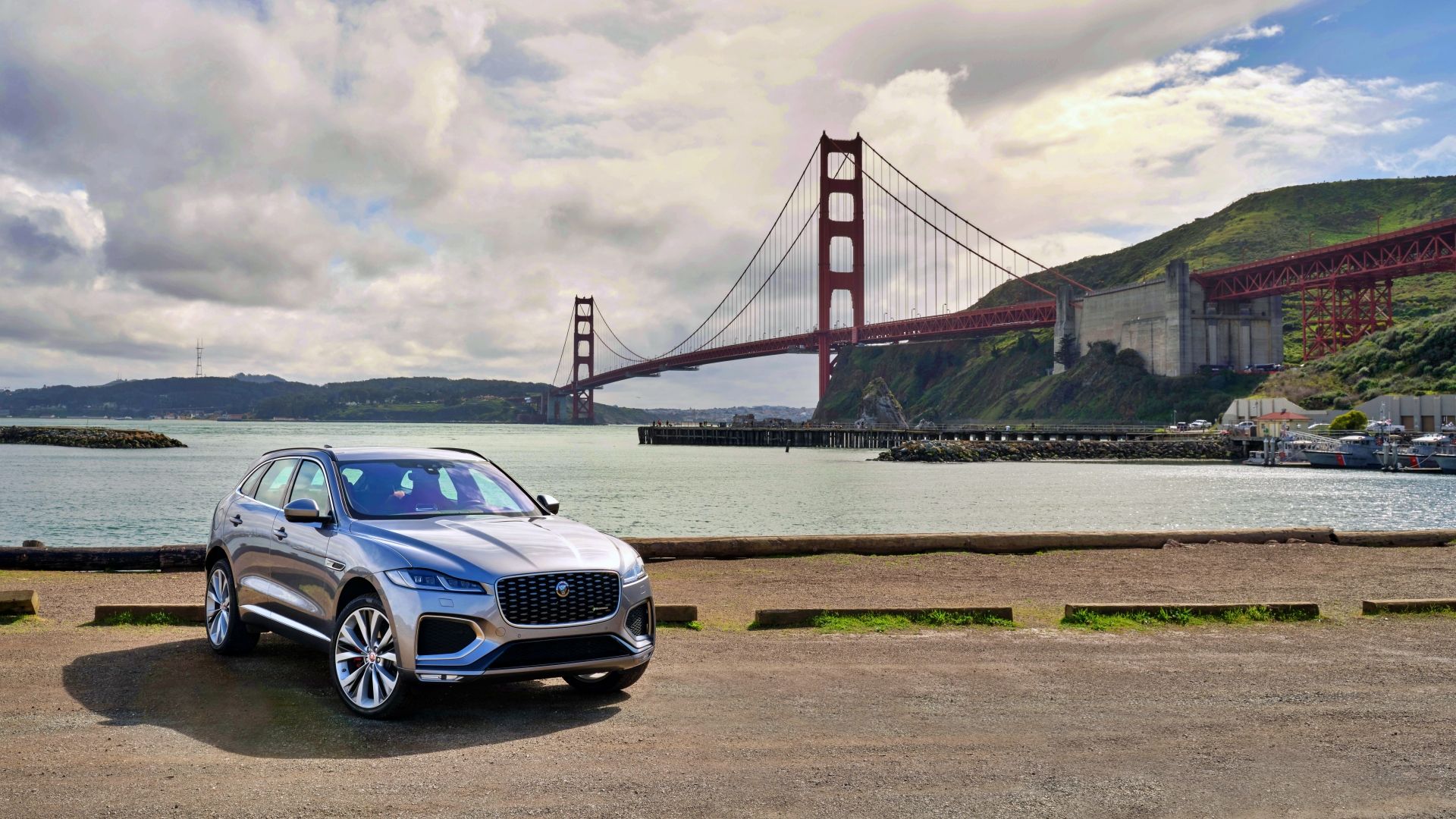 A shot of a Jaguar F-Pace with the Golden Gate Bridge in the backdrop in San Fransisco
Jaguar is on a precarious precipice, battling many challenges that have chipped away at its standing in the car market. But it's not all doom and gloom. There's a solution, and Jaguar can stage a return to be recognized as a top-tier luxury brand again. Here's how:
Top of the list should be the launch of a new F-Type successor. It would create a buzz and reestablish Jaguar's position in the market.
Pouring investments into advanced electric vehicles can't be ignored. It represents the future, and Jaguar must dive deep into electrification.
It's time for Jaguar to carve out a unique identity within the Jaguar Land Rover group, distinct and easily identifiable.
Jaguar could be well-prepared for a prosperous future by hurdling these stumbling blocks. Though to get there, the company needs to step up its customer service game to wow buyers—something non-negotiable in the current car landscape. They also should harness the power of new media platforms. It's an invaluable tool to captivate and grow a younger audience. The path forward might be unclear, but it's far from a dead-end.
Jaguar is expected to rekindle its glorious heritage, breathe new life into its product range, and welcome innovation with open arms. By following this roadmap, Jaguar has the potential to become a beacon of luxury once again.
Google Ads