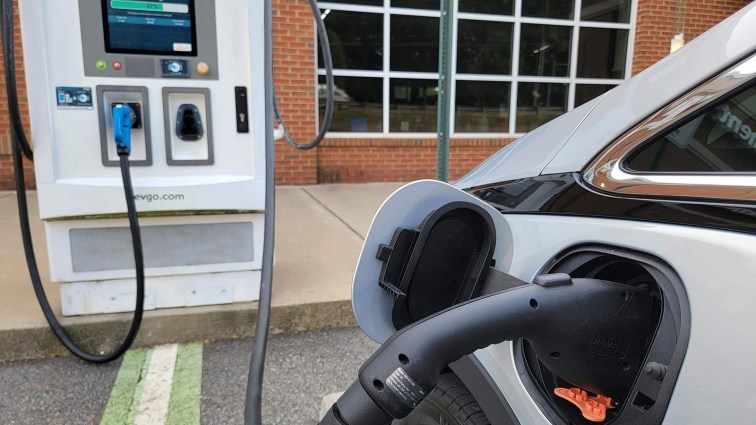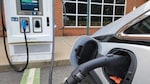 Now that
both Ford
and
General Motors have announced plans to adopt Tesla's electric vehicle (EV) charging plug
, competing charging networks are beginning to add it to their chargers. They'll likely add it alongside existing cords rather than replacing them, as many EVs still use other plugs.
Google Ads
Different Plug Shapes Hold Back EV Adoption
America's automakers are starting to go electric. Just 3.2% of new cars sold in 2021 were electric. In 2022, it was 5.8% — not quite doubled in a year, but not far from it. In the first quarter of 2023, about 9% of shoppers researched an electric vehicle.
RELATED: Electric Car Charging: Everything You Need to Know
But every technology has hurdles and headaches when it's new. For EVs, those headaches center around charging.
America has spent a century building an infrastructure that makes gasoline easy to find almost everywhere in the country. We can't say the same about charging stations.
If every driver in America traded in their gas-powered car for an electric one, we'd need fewer charging stations than gas stations because most EV charging is done at home. But the country does need to build a more robust charging system to allow easy coast-to-coast travel.
It also needs to be accessible to everyone.
Today, it isn't because some EVs use one plug type and some use another.
Tesla cars use their own proprietary plug, which Tesla calls the North American Charging Standard (NACS. And no, it isn't standard, or we wouldn't need to write any of this). Most competitors use something called the Combined Charging System (CCS). Some older models use a third design, still common in Asia, called CHAdeMO.
Different Networks for Different Plugs
Tesla doesn't just have its own plug shape. It operates its own network of what it calls Superchargers. Until recently, the Supercharger network was open only to Tesla drivers.
A patchwork of other companies operates rival networks using the CCS plug. But they have problems — none are as extensive as Tesla's network. And none are as reliable — one recent study showed that more than 20% of charging attempts fail due to broken chargers or malfunctioning payment systems. Tesla's network has proven more reliable.
In recent weeks, Ford and GM each negotiated to right to add the Tesla plug to their future EVs and open the Supercharger network to drivers of their cars.
Other automakers may follow suit. A recent report says Mercedes-Benz is considering the same move.
That, however, could leave those other networks (the ones equipped with CCS plugs) behind.
Google Ads
One Plug Could Take Over
Last year, Tesla made its plug effectively open-source. The company posted schematics for it and announced plans to let other charging networks use it.
Now that it will soon be found in every Tesla, GM, and Ford EV, rival charging networks are starting to adopt it.
Electrek reports that "charging station companies are quickly jumping on board." ABB, Blink Charging, ChargePoint, EVgo, FLO, Tritium, and Wallbox have all announced plans to add the Tesla charger to their charging points.
Some of those companies manufacture the kind of home charger you might install in your own driveway or garage when you buy an EV. Others build the big public fast chargers that line highway rest stops.
Companies that manufacture the chargers are getting on board, too. Reuters reports that SK Signet, a manufacturer that builds high-powered fast chargers for Electrify America and EVgo, "said on Thursday it will introduce electric-vehicle chargers compatible with Tesla's technology this year."
Even the force behind the CCS network may be getting on board. TechCrunch reports, "CharIN, the global association founded to promote the adoption of the Combined Charging System (CCS) connectors that are used in every EV sold in the U.S. aside from Tesla, is starting to waver." The organization last week announced that it would support the "standardization" of NACS alongside CCS — a bit like America's phone charging infrastructure, where both Apple's Lightning cable and the USB-C system other phones use are common.
And that third system? GreenCarReports explains, "It's unlikely there will be a single new EV with the CHAdeMO port past mid-decade when the current [Nissan] Leaf is expected to go out of production."
Google Ads