I am really bad at keeping cars for a long time. I buy them looking for an experience and when I feel like I've gotten the most out of that experience, I move on. Historically, if I've kept a car more than a couple of years, it's been the exception to the rule, and this is definitely true of my 1970 Mercedes-Benz 280SE.
Google Ads
2023 Audi RS5 Competition: How it Drives and Handles
I've had this big green hunk of West German metal for almost a decade, but now it's time to send it on to its next owner. I've found myself in the thick of feelings about the process, though, and I thought that maybe it would be good to talk it out with you, strangers of the internet. So, here's a love letter and a goodbye to the car my wife and I named the Big Baby.
Way back in the beginning of time, I got a seriously gnarly speeding ticket with my Fiesta ST that I'd been using as my daily driver. I loved that little car, but as pretty much anyone who owns one will tell you, it encourages you to do bad things. It had also been a long time since I'd owned a classic car and I missed the experience, so I figured it was a good time to sell the Fiesta and buy something that was a little less hazardous to my license.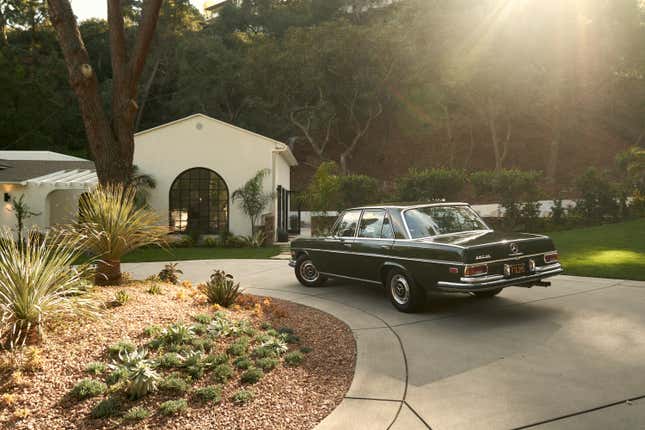 At that point, I'd owned a handful of classic cars. I'd had a 1966 Volvo 122S, and a 1977 Alfa Romeo Alfetta, among others. I'd owned BMWs and an Audi, countless other Volvos, an RX-7 and even a Honda Accord, but I'd never had a Mercedes, and something about the stacked headlights and big upright grille of Mercedes' W108 and W109 chassis made me fall in love. As a bonus, the sedan models were (and still are, in my opinion) pretty undervalued. So, I convinced my wife to join me in this flight of fancy and we started shopping.
After looking for a month or so, we came across a green over tan 1970 car with the straight six engine and a life spent in California. That last bit was key, because these cars love to rust. We drove out to the sunny San Fernando Valley to drive it and fell in love. We fell so much in love that we broke the cardinal rule of buying a used European car, and didn't get a pre-purchase inspection. This was a mistake, and an expensive one at that.
We bought the car for a decent price and set about driving the hell out of it after setting up an initial service appointment to change fluids and filters, look everything over and give the chassis a much-needed greasing. Things were good for around six months until we started having problems with the cooling system. First, we found that the water neck had corroded to the point of failure when it dropped all its coolant in an underground parking garage. That was a few hundred bucks to fix with a used part.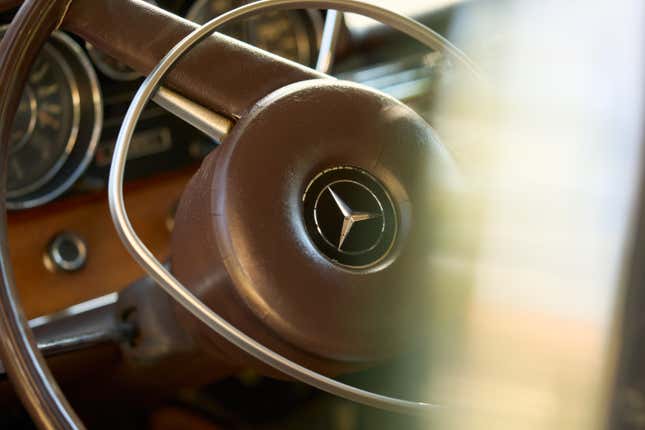 Then we noticed it getting warm with concerning speed, but chalked that up to someone at some point removing the fan shroud. We added one for around $100 and while it helped, something was still not right. Then the bomb dropped and what I thought was a blown head gasket ended up being an aluminum cylinder head that had corroded internally to the point where it was blasting coolant into the combustion chamber.
This was not only a shock, but an expensive one because my octogenarian very German and very grumpy mechanic told me that to find and refurbish a good used cylinder head and install it along with all the other "while you're in there" parts would be almost $7,000. While most people would have walked away at this point, my wife and I doubled down and okayed the repair.
Now, I don't want to get into the entire history of a classic German car breaking, because there isn't enough internet in the world to cover that in detail, but I talk about these huge fixes because they bonded me to this car in a way that no other car I've owned has. Trauma-bonded, sure, but bonded nonetheless.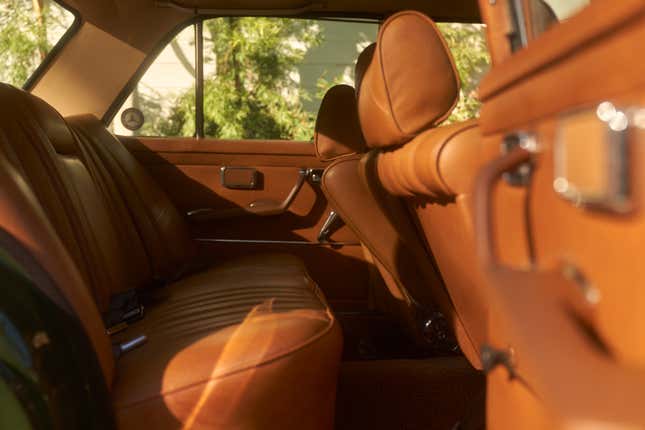 All this stuff happened before I became a journalist, too, so the car was getting used regularly, which is good for any car, but especially a classic. Before too long though, I got my first journo job at CNET and started getting press cars, which means that the Big Baby started sitting, a lot. First it was outside on the street when my wife and I lived in LA's Koreatown. Then in an underground lot when we moved downtown. Sure, I'd try and start it up and let it warm up every couple of weeks and drive it whenever I didn't have something else that I needed to drive for work, but the big old Benz took a backseat.
Fast forward to now. My wife and I are renting a house in Pasadena. I have my 911 which I use mostly as a daily, since I don't book myself many press cars, and I have a project motorcycle which is going to take up a lot of my time this summer. The Mercedes still doesn't get used enough, only now I'm starting to feel real guilt over it like it's some kind of sad, neglected dog that spends life chained to a tree.
Every time I go out to start it and warm it up, I'm surprised and excited that it fires right up and idles beautifully. When I take it out for a drive on occasion, it always seems willing to get up and go, to be out in the world and make people happy. Frankly, it deserves better than I can give it and that's why I just listed it for sale.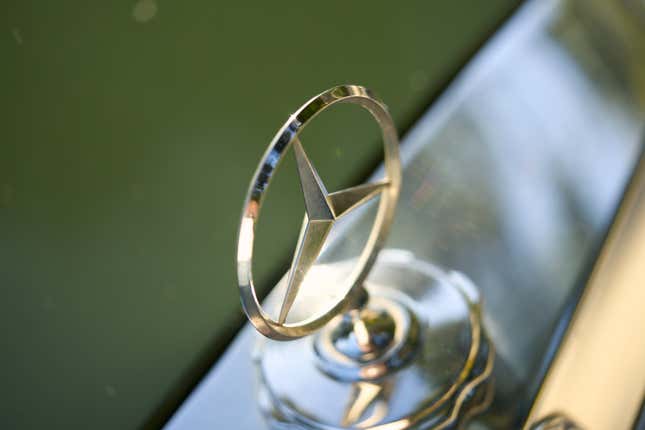 I never thought I'd sell the car, but it's unfair to just let it sit under a cover for the next decade, undriven, while my wife and I and the world change around it. It deserves someone as excited as I was when I bought it and someone who maybe wants to get into classic cars but doesn't want to deal with something else that's too slow, too ponderous or too valuable to drive and enjoy.
Google Ads
The best thing I can do for this car that I love is to let it go, and that hurts. I feel relieved at finally listing it, and feel guilty for being relieved. The best thing I can do at this point is to attempt to manifest the right kind of buyer and give them the best chance for success that I possibly can and once the Big Baby is gone, look to the horizon for the next great automotive experience.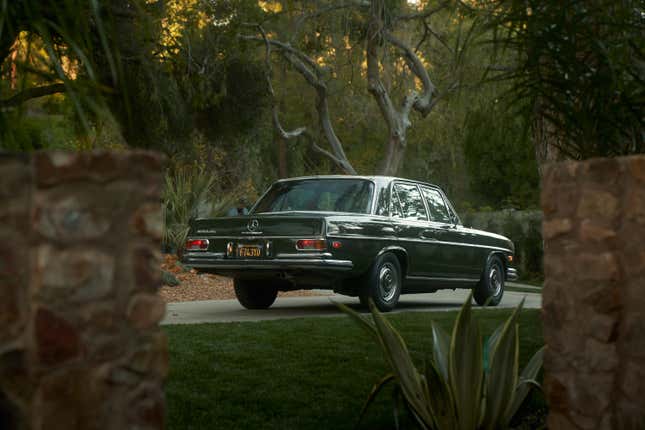 Google Ads