VJMC's Steve Cooper looks back…
Google Ads
As early as June 1977 rumours began to swirl around the GP paddock that Yamaha had a technical ace up its corporate sleeve and the mechanics helped ramp up the puzzlement by covering their bikes whenever they were parked up. Given the use of fuel injection on the prototype GL750 road bike a few years earlier, many thought this was what Yamaha was working on. In reality nothing quite so sophisticated had happened and if an outsider had been able to get a peak under the covers they would have come away a little disappointed. The only obvious change had been a move to utilise four separate cylinders rather than the previous two sets of twin cylinders – hardly ground-breaking and, arguably, likely to add weight. But there was a method in this apparent madness. Yamaha was evaluating the four separate cylinders in readiness for another technological leap.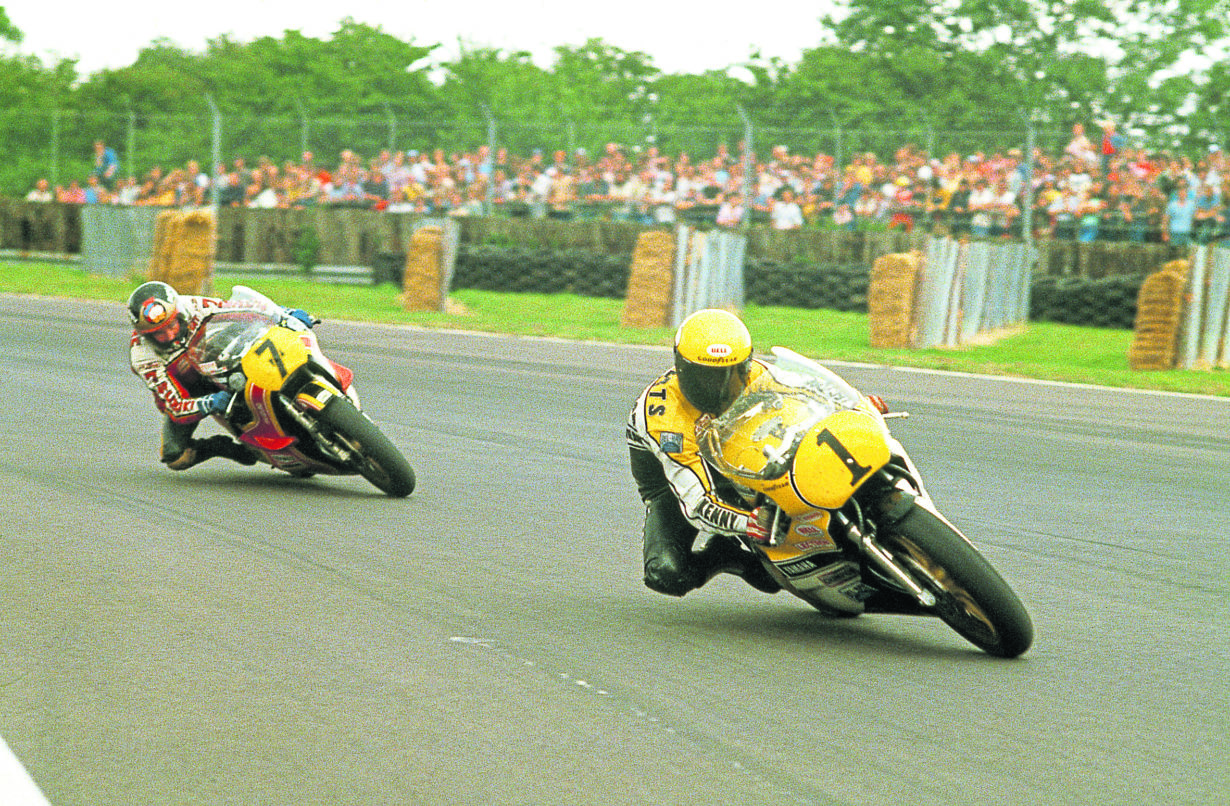 The filling and emptying of any combustion chamber determines the power and efficiency of said engine, but on a two-stroke the effects are more profound and beneficial or detrimental depending upon the end use. Getting fuel and air into the cylinder(s) and through the transfer ports is only part of the conundrum – ultimately how a two-stroke engine performs is substantially dictated by the shape, position, size and orientation of the exhaust port. The early OWs had proved to be exceptionally thirsty as Agostini found out when his TZ500 ran out of fuel at Imola in 1974. As the race team had found out, it was also possible to produce a hugely powerful engine (as indicated on a dynamometer at least) but end up with a power delivery that is 'all-or-nothing' and horrendously peaky. Ultimately the key to power and flexibility had to be an exhaust port whose height could somehow be varied. 
Yamaha initially investigated physically moving the cylinder wall in relation to both the piston and the exhaust pipe, but swiftly abandoned this idea as it was simply too complicated and caused more issues that it solved.
The solution was as elegant and simple as it was inspired genius – a small cylindrical valve like a cotton reel partially situated within the exhaust port tract near to, but not at, the cylinder wall. By carefully profiling the horizontally-positioned valve and then rotating it according to the RPM level, it was possible to 'convince' the engine that the exhaust port had a variable height. On the TZ500 motor's all four valves were linked together and actuated by a small servo motor that took its instructions via the tachometer.  
The initial race results for the 1978 season would tend to indicate there were still concerns but it had been tyre wear issues and then sticking carburettor slides that initially hamstrung Kenny Roberts, Johnny Cecotto and Takazumi Katayama. Come the Austrian, Suzuki's Barry Sheene was complaining the Yamahas had a 20mph advantage over the RG500! Roberts gave the season everything he had and took the title from Sheene by 10 points with Cecotto third and Katayama fifth, Suzukis filling the interim two places. Yamaha might have back in the game with its renamed OW35Ks, but the big TZs still had profound handling issues.
Article continues below…
Advert
The VJMC – run by motorcyclists for motorcyclists. For membership enquiries only Tel: 01454 501310
Email: [email protected] Address: PO Box 1949, Yate, Bristol BS37 0BX  Office hours: Mon-Thurs,10am-4pm (please leave a message)
#vjmc #barrysheene #kennyroberts #morebikesyoulike #motorcycles #readersrides #motorcycle #ukbikers #bikelife #bikers #motorcyclists #morebikes #morenews #motorcyclenews #motorcyclegear
Article continues below…
Advert
---
---
Enjoy everything More Bikes by reading the MoreBikes monthly newspaper. Click here to subscribe, or Read FREE Online.
Sign-up to the More Bikes Newsletter
Enter your e-mail address below and get regular updates straight to your inbox…
You can unsubscribe at any time.
Google Ads
Google Ads