The record-breaking Hillclimb achievement at last year's Goodwood Festival of Speed catapulted the McMurtry Spéirling into the spotlight. Everyone who was at the event will concur that it's the fastest and most exhilarating electric track car to watch or drive. Its sharp acceleration, tight grip on the track, and tiny, featherweight features bring unprecedented possibilities to the track. Designed and produced by British-based manufacturer McMurtry Automotive, the production car – called the Spéirling PURE – will be the first ever electric fan car that customers will be able to own and drive. What a great way to restore the legendary fan car technology! With a significant surge in its popularity and fanbase following the spectacular performance at Goodwood, pre-orders have started trickling in from around the globe.
Google Ads
Related: 10 Electric Cars That Will Take Your Breath Away
The McMurtry Spéirling's Unmatched Cornering Grip Takes Precedence Over Sheer Top Speed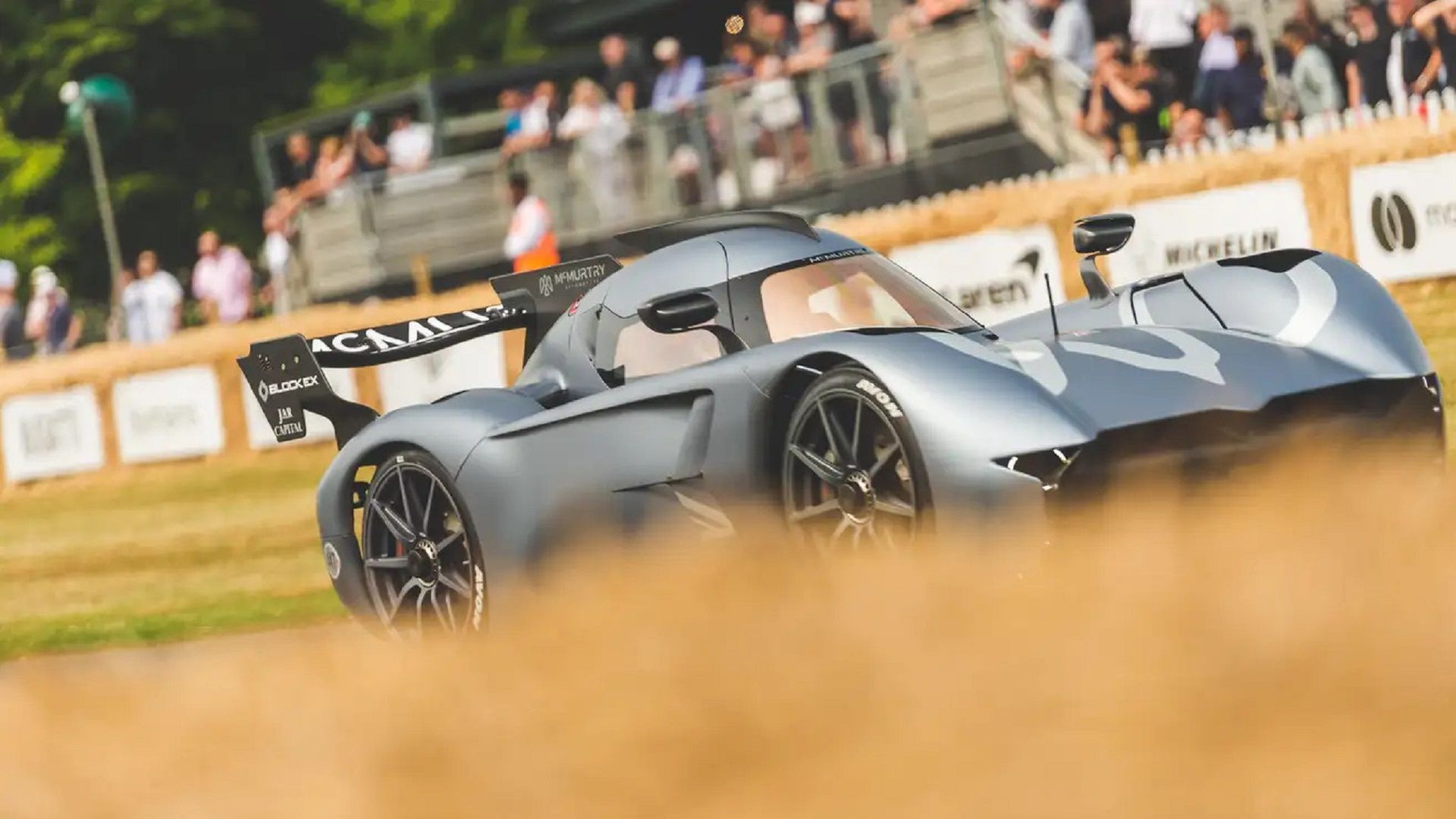 McMurtry Spéirling on a dusty track
The Spéirling did not just break the record by chance, nor because it was driven by an ex-Formula 1 and IndyCar driver. It did so because it was purposefully built to perform exceptionally on the tracks. The Spéirling belongs to a special type of automobiles known as "fan cars." Fan cars utilize a specially designed fan mounted at the rear to generate a downward force that enhances grip on the racetrack. Spéirling's fan system can generate a little over 4,400 pounds of downward force, and it remains constant whether the car is stationary or moving at different speeds. But that's not all – the remarkable aspect is that the downforce remains unaffected by wind direction or the car's yaw angle. This is why the car can accelerate and take on corners with unfathomable ingenuity.
While the car's speed is unbeaten, it's the exceptional cornering grip on the low-speed corners of the race circuit that thrills both drivers and spectators alike. The one thing that enables this implausible cornering is the handy G-forces that optimize driving around corners. According to Mcmurtry, the miniature electric hypercar would enable drivers to achieve 3G cornering forces even in harsh corners like the short radius Monaco hairpin corner. This is synonymous with turning drivers into acrobatic pilots, as they would only need minimal deceleration to take the corners.
Related: 10 Electric Supercars We Can't Wait to Drive
Google Ads
Lest We Forget The Incredible Performance At Goodwood Festival Of Speed
A footage of the record hill climb at Goodwood caused a stir among race car enthusiasts on the internet. If you watch the video, you'll realize why the car gained a massive following after the event. Watching the video just once may not be enough, as the car moves with such incredible speed scene after scene, even around corners. You'd be easily convinced that the video's playback speed has been hastened. Another thing that is quick to notice is the car's remarkably high take-off speed. It easily goes from 0 to 60mph in under 1.4 seconds and 0 to 186.4 mph in just nine seconds. No wonder it seems like it launched at nearly full speed in the video, leaving behind vapor-like smoke from the tail. The accompanying aeronautical-like blasting sound adds to the thrill that comes naturally when watching any fast-paced object. Thanks to the fan system, this jet-engine like noise can be produced by an electric track-only vehicle. Since electric cars are known to be quiet, this may come as an unexpected yet necessary feature that gives the Spéirling the much-needed noise drama on the tracks.
The McMurtry Spéirling left onlookers gasping in amazement as it hurtled up the 1.16-mile hill track to set a new world record of 39.08 seconds. Behind the wheel was former Formula 1 driver Max Chilton. It outpaced the 1999 McLaren MP4/13's best official record set by Nick Heidfeld. Recently, the electric Volkswagen ID.R held the record with 39.9 seconds, albeit unofficial. Driven by Romain Dumas during a Saturday qualifying run in 2019, the VW ID.R's record could not be eligible to get into official record books. Were it done on Sunday, though, it would have been considered the official record before Spéirling.
McMurtry Spéirling PURE Specs
| | |
| --- | --- |
| Weight | ~ 2200 pounds (1000kgs) |
| Peak Output | 1,000 horses |
| 0-60 mph | Under 1.4 seconds |
| Top Speed | 190 mph |
| Battery | 60 kWh |
| Charge Type | Fast charge (under 20 minutes) |
| Chassis | Carbon Fibre Monocoque |
All that spectacular performance boils down to the meticulous engineering inspired by both F1 and aerospace arenas. The Spéirling is incredibly lightweight but powerful at the same time. At just under one ton in weight, it can produce about 1,000 horsepower, effectively translating to a power-to-weight ratio of close to 1:1. The body is super streamlined and capable of cutting through the air with minimal resistance. With a height of 1.02m, a width of 1.58m, and spanning 3.45m in length, the car's frontal area retains a striking resemblance to the classically proportioned grand prix racers of the 1960s. A machine of such caliber undeniably requires exceptional tires to navigate the track with utmost assurance.
Boasting a front pair of 270mm wide and a rear pair of 300mm wide, the Spéirling's 18-inch tires guarantee unequivocal dominance on the tracks. The gas pedal and steering wheel can also be adjusted to allow drivers of varied heights to sit comfortably. Specifically, the driver's space can adjust to fit individuals as tall as six feet and seven inches (2.0m). Another important feature is positioning the driver as the lowest and tallest point within the car. This, together with employing a U-shaped configuration for the batteries beneath the driver's legs and between the wheels minimizes the front section and provides ample space for drivers despite the tiny size.
Related: 10 Electric Cars With The Fastest Quarter-Mile Times
Production Car Will Be Even Better Than The Goodwood Car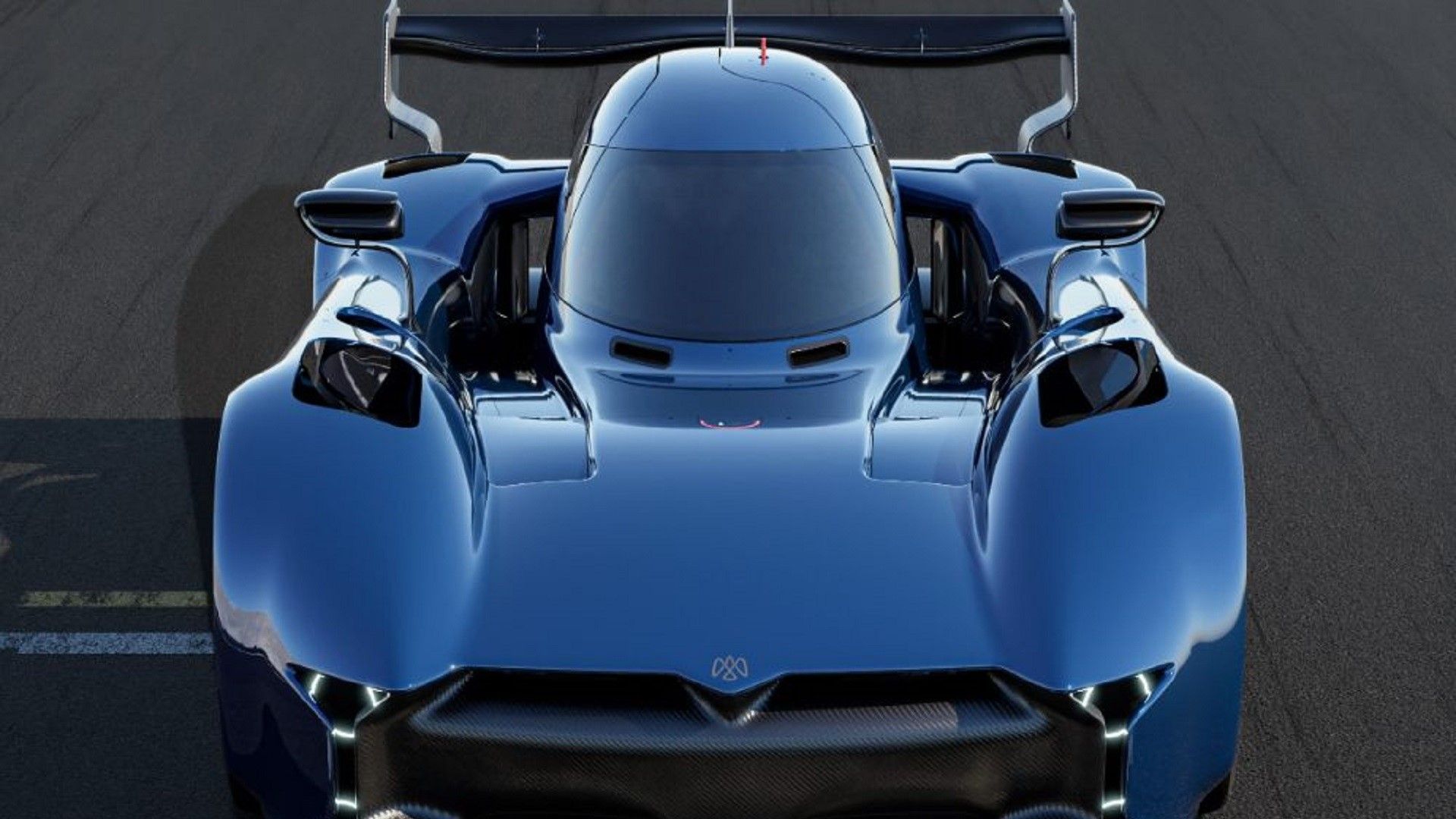 Front shot of McMurtry Speirling Pure
Last year was indeed historic for McMurtry Spéirling, but it seems they have more plans in store for us. It's official that the electric hypercar will make a return in this year's Goodwood festival after undergoing nitpicking fine-tuning. That's why it was renamed Spéirling PURE. The new version will have greater capabilities than the one which broke the Goodwood hill climb record last year.
Changes incorporated to the McMurtry Spéirling PURE version:
Fan efficiency increased by 15%
Gearbox efficiency improved by 0.5%
Tire width increased by 28% for front and 25% for rear
New battery with a better thermal management system
Bodywork and suspension fine-tuned
While the older version was judged by only one lap, the new version has been re-engineered to complete multiple full-race circuit laps and recharge faster in the course of racing. What's more, it has an enhanced direction changing capability and braking coupled with superior traction that opens new possibilities for drivers to push their limits. If what we've said about this car has evoked some excitement in you, you can head on to this July's Goodwood to personally experience the thrill.
McMurtry Spéirling fanatics could be the happiest people following the company's commitment to commercial production. The company announced its plans to give customers the opportunity to own and drive the car by 2025. This will make it the first sealed skirt fan car in history to be available for purchase and use at GT1 Sports Club – a worldwide racetrack supercar event. However, owning one will remain a pipe dream for many followers as production will be limited to only 100 pieces, each going for a little over $1 million.
Google Ads