The history of the F-series pick-up truck in America is deep-rooted and quite revered for a very good reason. They were developed and produced as a means to target the working class or blue-collar workers who required a utilitarian vehicle that featured a wide range of design configurations and could not only go anywhere but also be practical. Since 1977, the F-Series has not only remained the best-selling pickup truck line in the United States but also has been the highest-selling vehicle overall since 1981.
Google Ads
Before the F-150 arrived in the mid 70s, the F-100 was Ford's entry-level F-Series pickup truck for over 30 years and despite having lower towing and hauling capacities compared to its successor, the model has become somewhat beloved in the years since. This brings us to Velocity Restorations, a Florida-based company that has restored and customized several classic American vehicles which includes F-Series pickup trucks. Having previously restored and modded an F-250 last year, the company has now returned with an F-100 resto-mod as part of its Signature Series.
RELATED: The 15 Most Epic Classic Pickup Trucks Of All Time
The Perfect Blend Of Old-School And Modern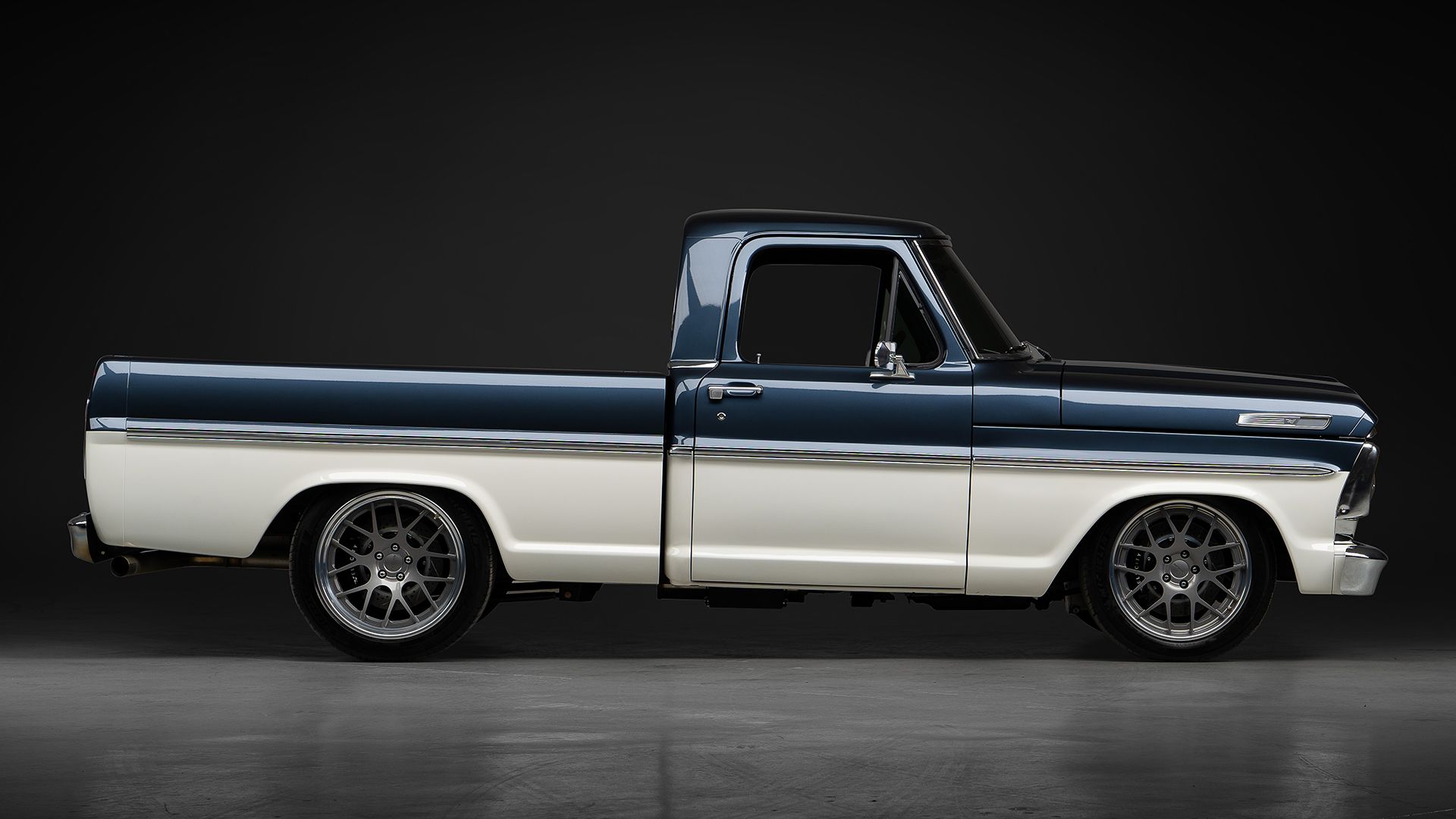 A side view of the 2023 Velocity F-100
The F-100 in question which Velocity Restorations has managed to work on to give it a thorough overhaul, is the 5th generation model which was produced between 1967-1972. Before we get into the design changes and details, let's take an overview of the original F-100.
Google Ads
It was quirky in its own way and continued with the 'Ranger' trim nameplate which was introduced with the 5th-gen model. In 1968, Ford tweaked the hood emblems to incorporate reflectors as well as added reflectors to the rear of the bed as part of the then newly introduced federal safety regulations. A year later, the F-100 received a new grille design which was finished in chrome.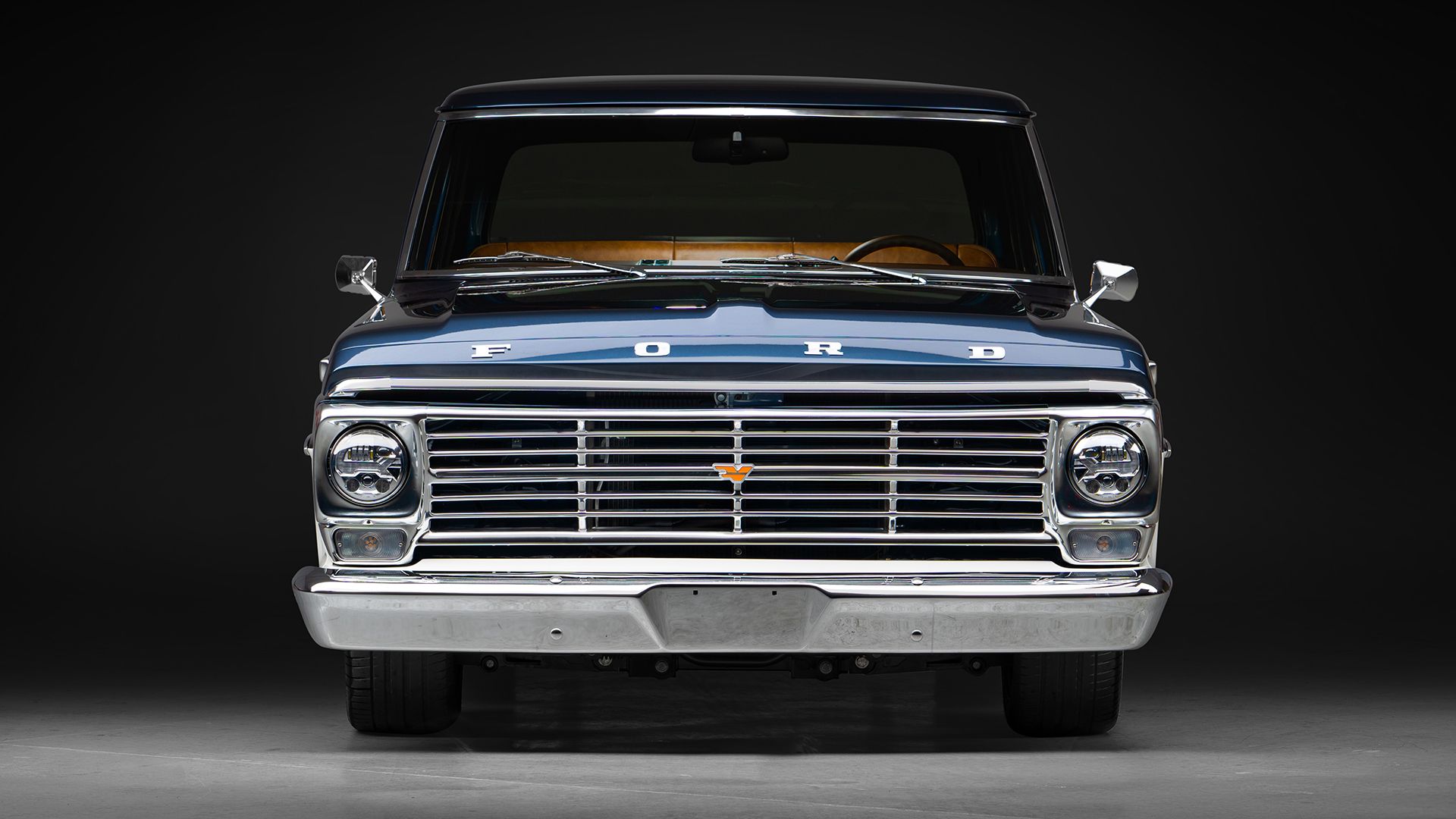 A front shot of the 2023 Velocity F-100
This brings us to this resto modded F-100 which has maintained its overall look and silhouette from the original but now features several modern components. Available in two trims – the standard Signature Edition and the Street Edition, the Velocity F-100 sees its biggest change in the form of the JW Speaker LED headlights which are neatly integrated into the chrome grille and greatly help in illumination and improving visibility.
Other highlights of the Signature trim include the Custom BASF Glasurit paint, chrome bumpers, and all-new glass and weather seals. Moreover, the Street Edition features a few extra details such as the vintage-inspired beltline trim, a color-matched Raptor Liner bed liner, and custom-machined exterior billet components like the door handles, side mirrors, hood badging, and tailgate handle.
RELATED: 10 Classic Pickup Trucks Worth Buying
Revamped Interiors And Jacked Up Performance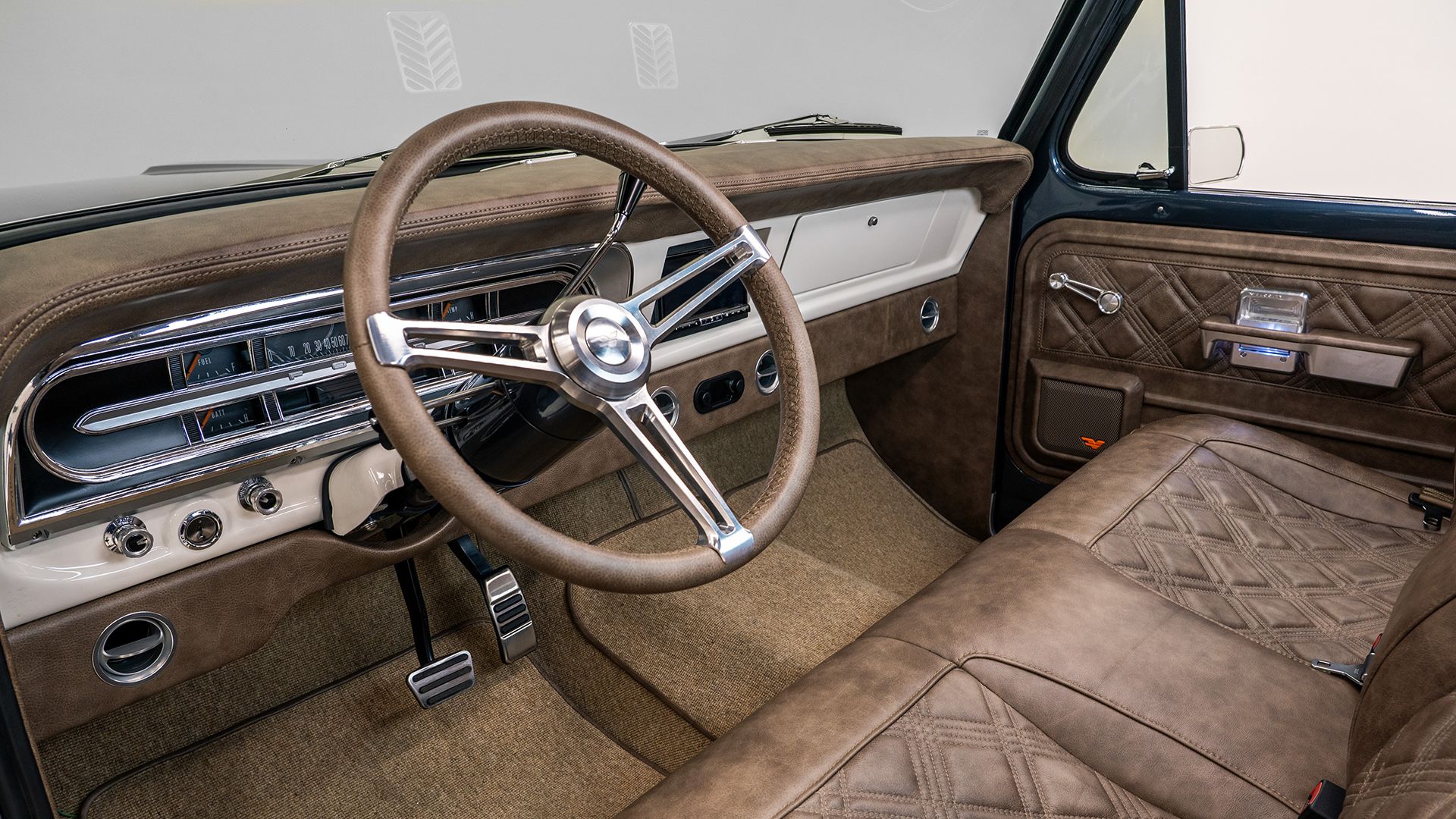 A dashboard shot of the 2023 Velocity F-100
Similar to the exterior, Velocity has done a rather impeccable job in maintaining the simplistic retro interior whilst sprucing it up with modern bits to bring it up to spec. Some of these changes include the adjustable classic wood steering wheel and a custom bench seat to enhance convenience and practicality.
The cabin now also features a Velocity-exclusive Dakota Digital gauge cluster, power windows, and machined billet components like door handles, window cranks, window pulls, and dash knobs. Even though the Alpine head unit that replaces the radio looks a bit out of place, it's quite useful thanks to the inclusion of a backup camera. Along with the rather tasteful Vintage Air HVAC system, the interior also packs a Bluetooth-enabled RetroSound Huntington head unit that routes music through a Focal speaker system.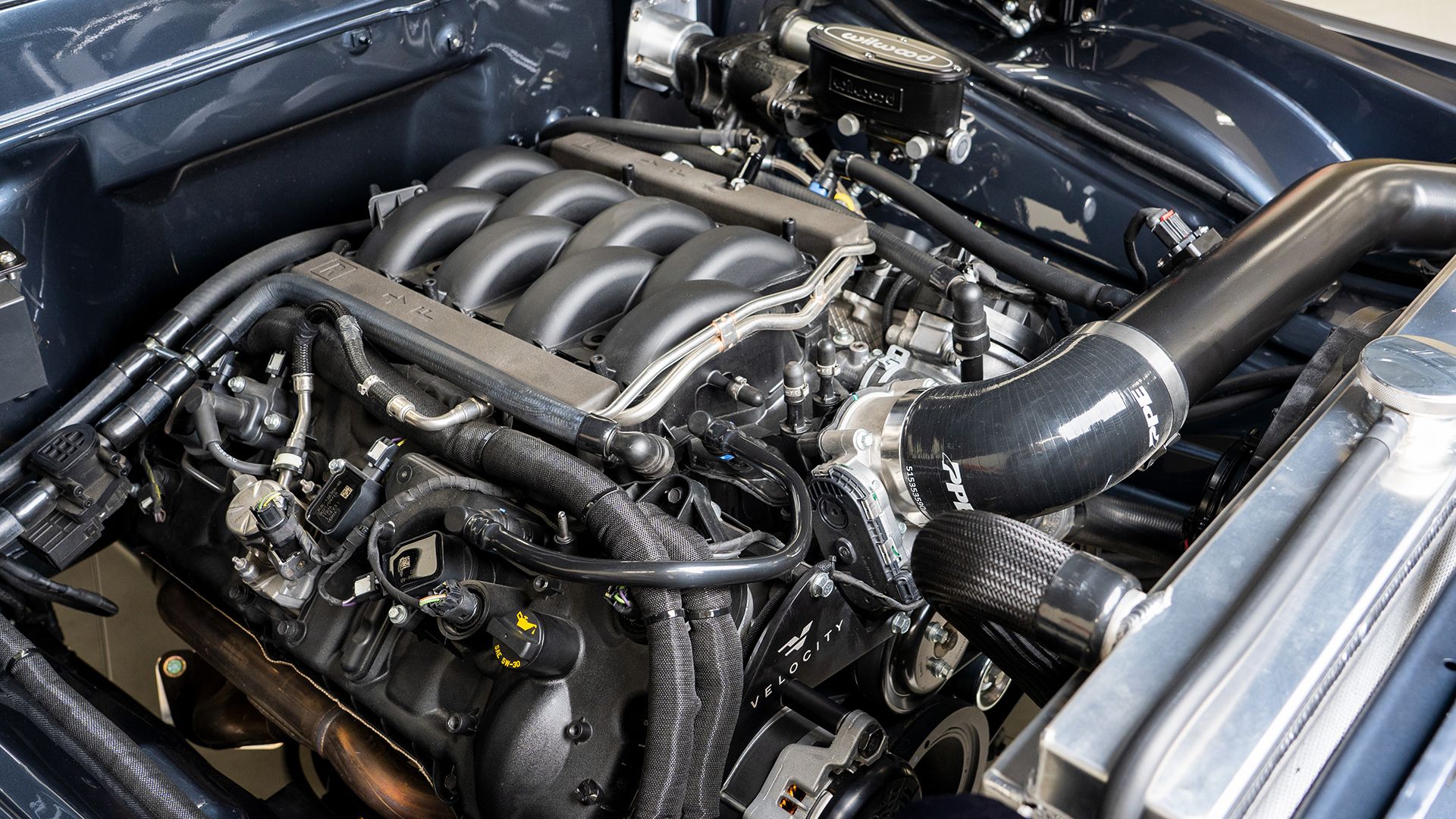 The engine shot of the 2023 Velocity F-100
However, where Velocity Restorations have really gone to town are with the mechanicals of the truck itself, making it thoroughly fast yet capable. Just to recap, the original F-100 of this era was available with a variety of gasoline and diesel engines, but the ones that caught most people's attention were the V-8s, with the most powerful being the 6.4-liter 390 unit that developed 255 horsepower and 376 pound-feet of torque.
Powering this restomodded F-100 however, is the Ford Performance 5.0-liter Coyote V-8 that was previously seen in Velocity's heavy-duty F-250 and first-gen Bronco. Paired with Ford's 10-speed automatic transmission, this unit develops a rather potent 460 horsepower and 420 pound-feet of torque.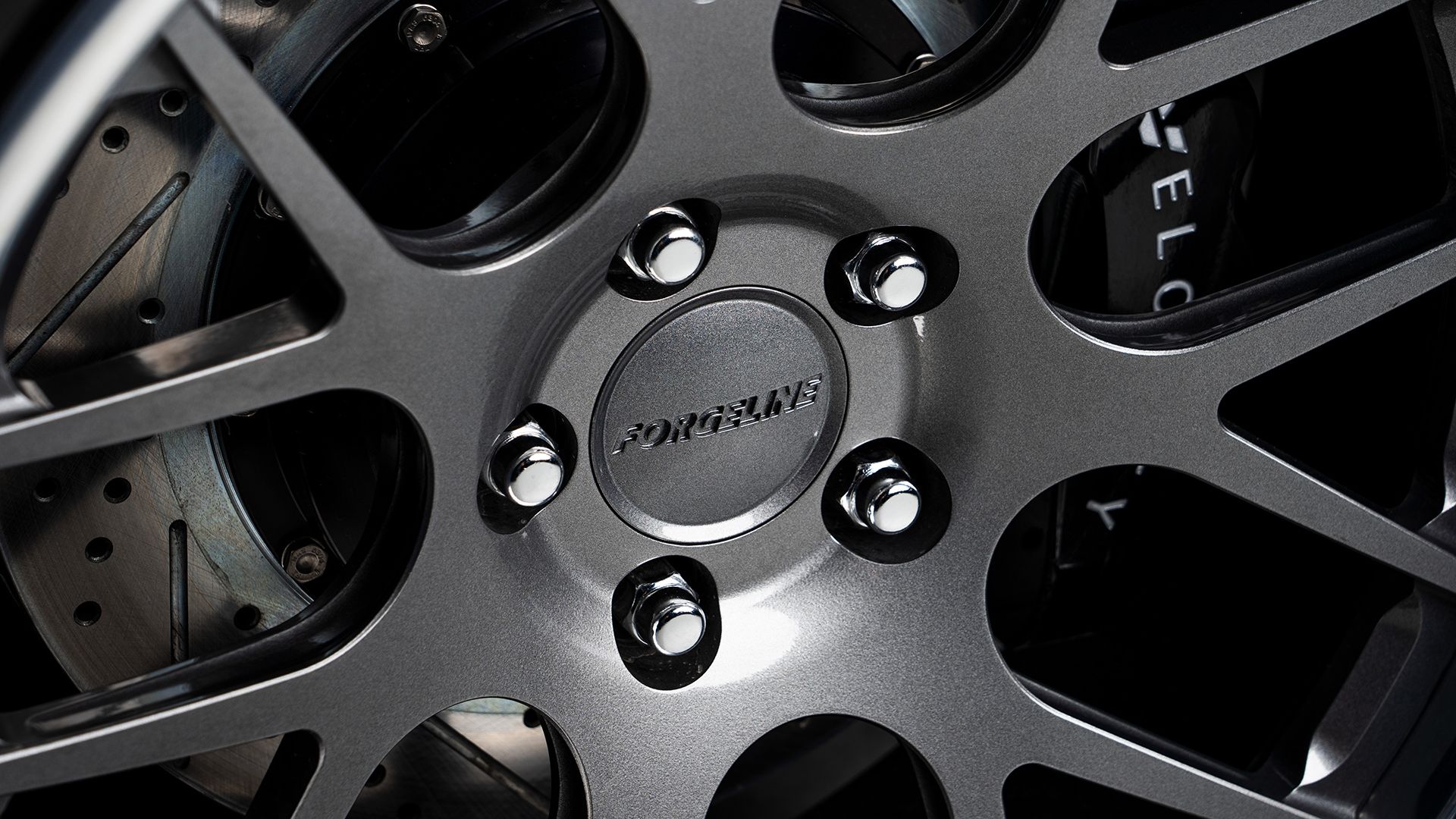 Forgeline wheels are available on the Street Edition trim of the Velocity F-100
Velocity has also ensured to upgrade the chassis and suspension of the F-100 in order to improve its ride and handling. It boasts of a Roadster Shop chassis that consists of Fox coil-overs on all four corners along with a 9.0-inch rear axle and an independent suspension up front. With that kind of output under the hood, stopping power also needed to be focussed upon and so Velocity has equipped the pick-up truck with Baer four-piston calipers with 13-inch rotors.
In its standard Signature Edition, the truck has been equipped with 18-inch wheels, whereas the higher-spec Street Edition trim is available with a few extra upgrades such as the two-way adjustable Fox coil-overs, larger six-piston calipers with 14-inch rotors, and 19-inch front and 20-inch rear Forgeline wheels wrapped in Michelin rubber.
RELATED: Velocity Modern Classics: Setting A New Benchmark For All Resto-Mod SUVs And Pickups
Price, Deliveries, And What's Next For Velocity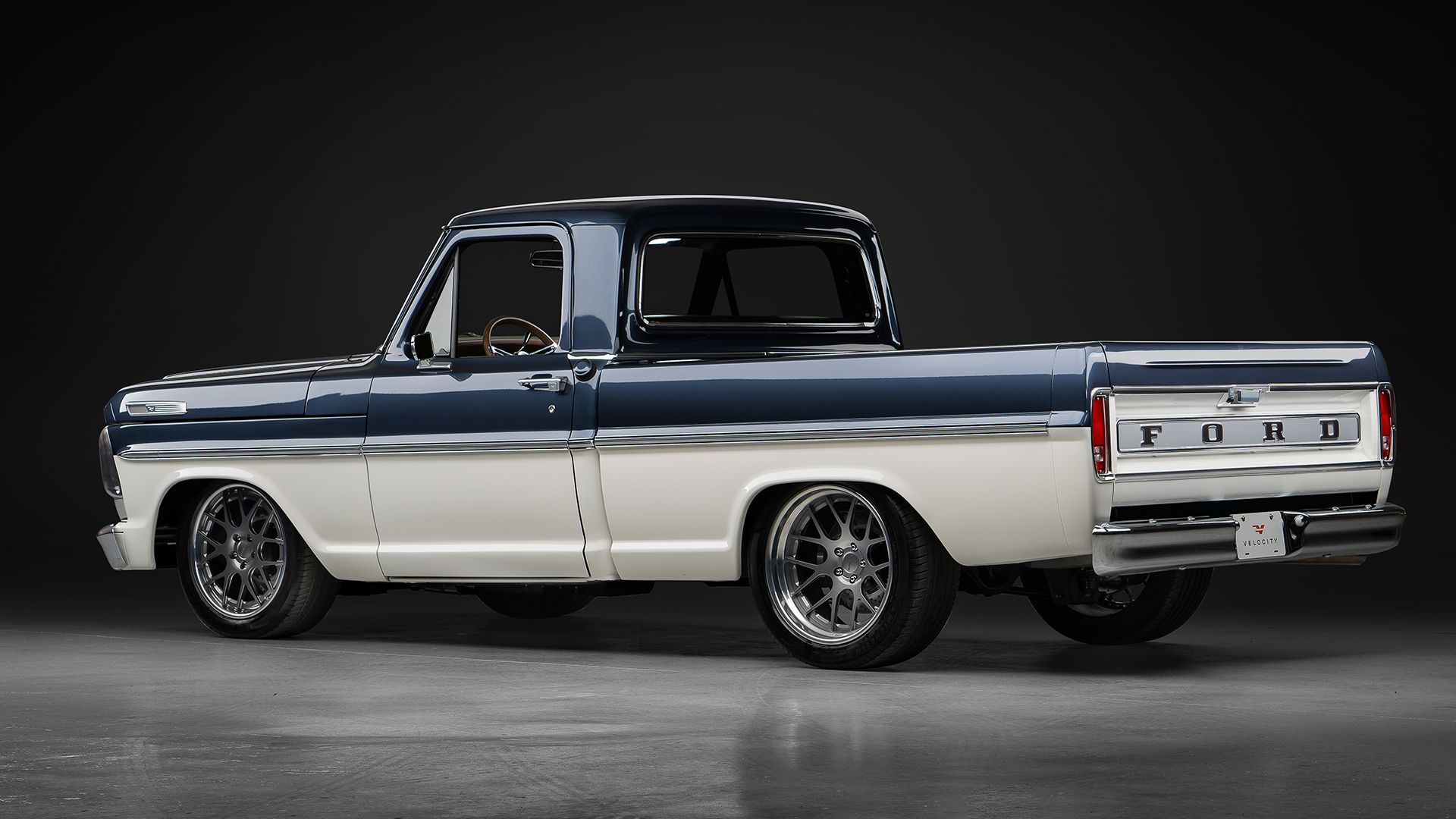 A rear three-quarter view of the 2023 Velocity F-100
Currently, Velocity Restorations is taking orders for both the Signature and Street Editions of the F-100, with the former's price starting at $279,900. Now that price definitely may seem steep, but it's important to remember that each unit of this F-100 is built in-house on a rather tight 14-week production timeline.
This not only showcases the company's passion but also the painstaking effort that goes into making each unit.
Velocity CEO reiterates this fact as he comments, "The F-100 is the latest addition to our line-up and shows our team's remarkable dedication and creativity, who transformed yet another vision into reality. There is such rich history behind these trucks, and we're excited to see them back on the road."
The Velocity F-100 now serves as the brand's fourth product of Signature Series vehicles after the Bronco, F-250, and K5 Blazer lines. Moreover, the website has also teased the fact that they are currently working on a resto-modded version of the Ford Mustang. From the silhouette, it appears to be the first-gen hardtop version that went on sale alongside its convertible counterpart in August 1964. The company has also stated that it's currently undertaking reservations for the first round of F-100s, with scheduled deliveries for fall 2023.
Google Ads