Wrapped up two projects this past weekend and wanted to share the outcomes. These really improve the quality of life and make the best use of the bed space for my needs.
Google Ads
Project One: Shell Lighting
(final shot first)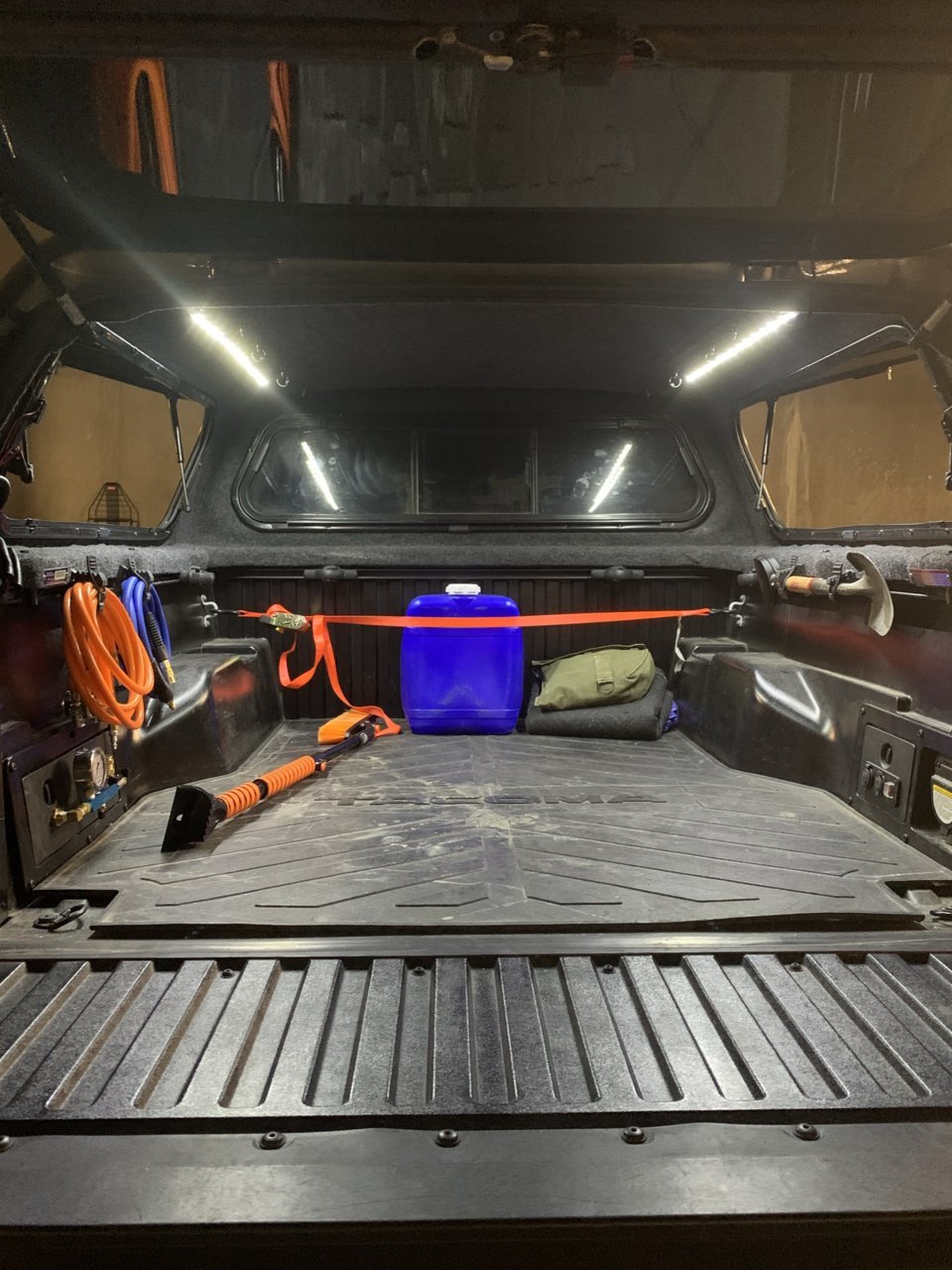 Running lights in the camper shell is nothing new but I gave a little bit of extra effort to meet my needs. The shell in question is a Snugtop Rebel with the windoors, but it only came with a push button dome light and it wasn't great for output. The LED strips are activated by a magnetic switch that is placed near the window frame on each side. I used these:
https://www.amazon.com/gp/product/B07PRQRQH4. The result is that when a windoor is opened, only that side will light up.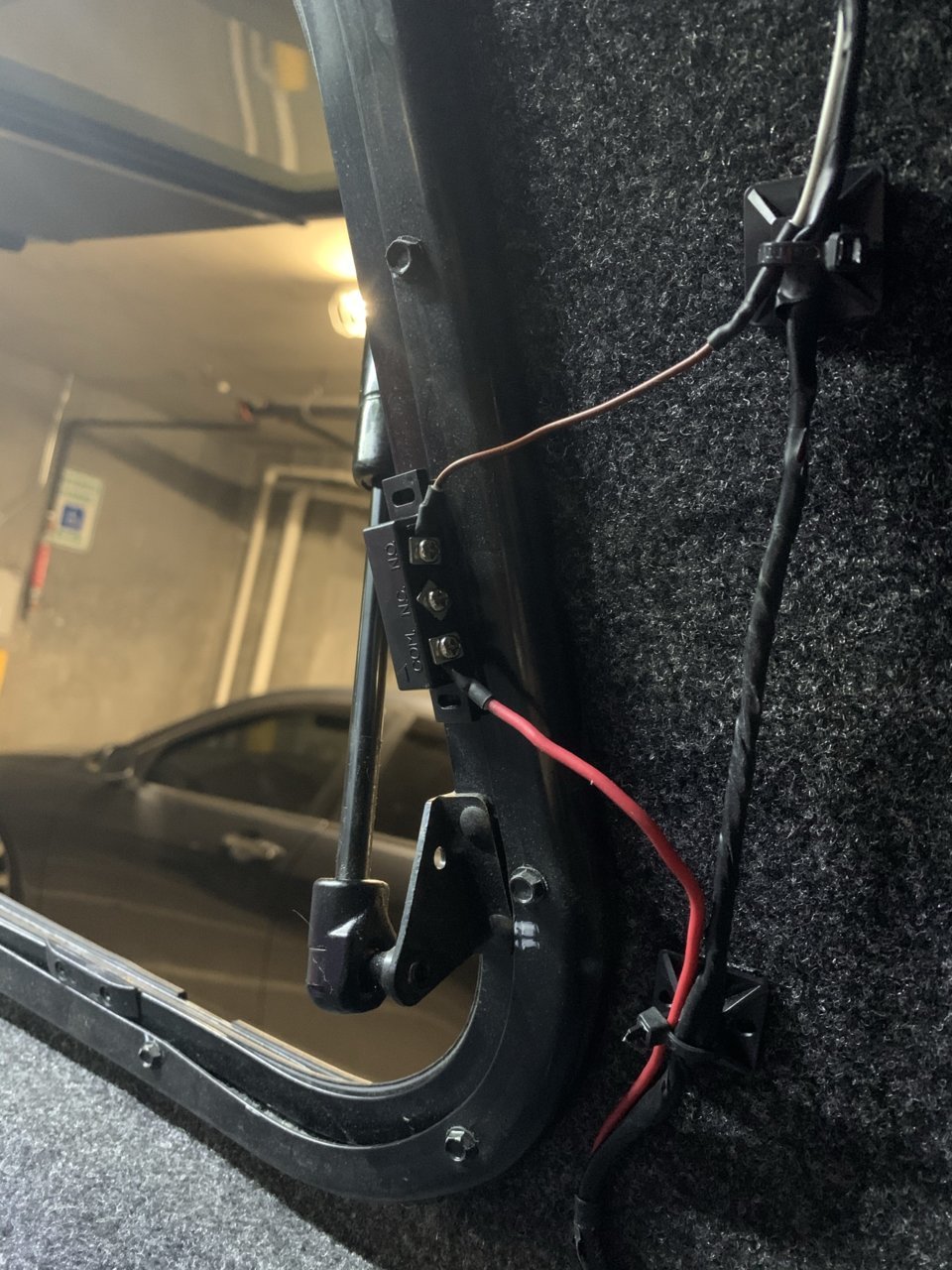 Additionally, I've never liked being blinded when camping and losing all night vision, so red LED lights were definitely desirable. I was able to find an LED brake light kit on Amazon that met these needs (
https://www.amazon.com/gp/product/B07R1XVMH7/). With a little clever cutting and soldering, we can even make these lights switchable from white to red. Here's a diagram, hope it makes sense: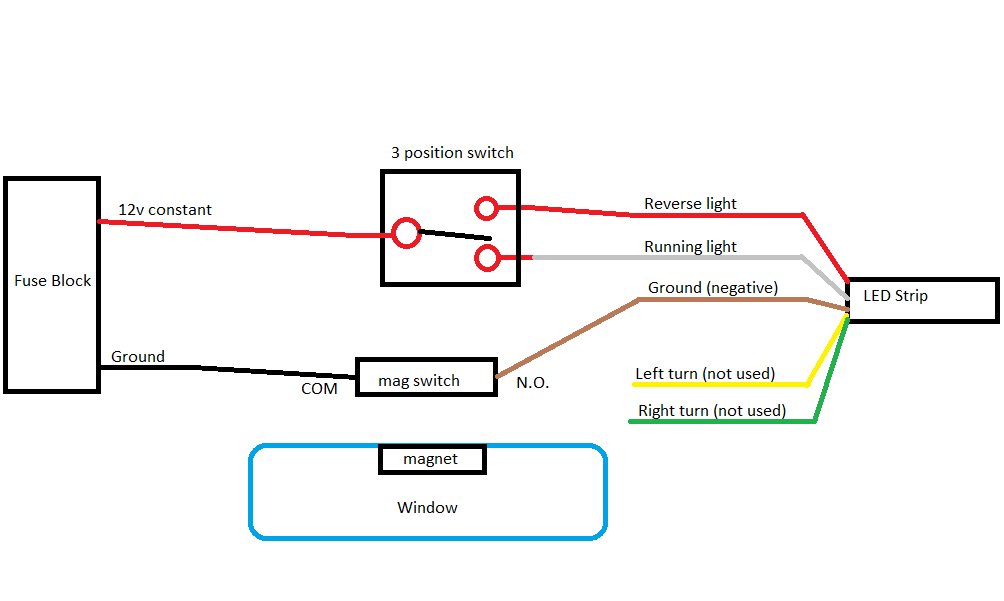 Currently the switch in the panel is only a two position switch so it only toggles on/off. I'm also in a DCSB so I never sleep in the back so there's no override to turn the lights on when the windoors are closed. But it would be as simple as adding a second switch to ground both LED strips. I also found that the running light is enough brightness and you don't need to use the brake lights. Here's a shot showing both the white and red turned on: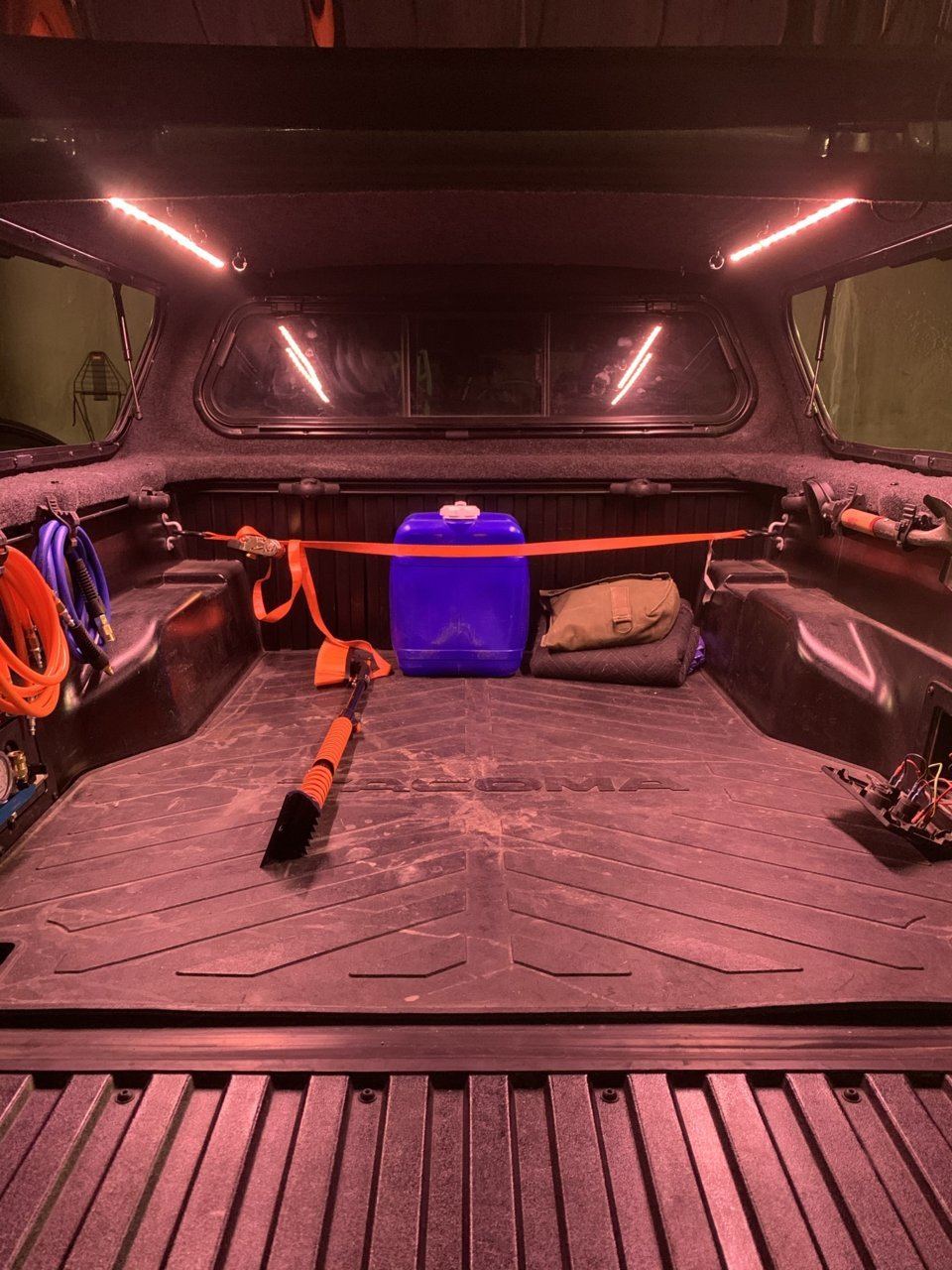 Two other things were very helpful during the install:
https://www.amazon.com/gp/product/B07JMSWNC8/
https://www.amazon.com/gp/product/B06XQJ4XKH/
These helped to secure and route the wiring and the LED strips to the carpeted headliner. They don't hold much weight individually, but then again, the components themselves don't weigh that much. I also put the velcro backing on the strips themselves so I have freedom to move them if I need to.
Project Two: Air Inflation System
This has been an ongoing project and one that I'm happy to finally document now that it's finished. So for me, inflating and deflating tires has always felt like a chore and something I felt could use some improvement. This solution is certainly not the cheapest or simplest, but the time savings are undeniable. The heart of it lies with a few components you can buy ready-made:
Expedition Essentials Bedside Compressor Mount + Extension Harness (thanks to @Scoobnoob1103 for the smoking deal on marketplace)
Rago Fabrication remote air line kit:
ARB Twin Air Compressor (or any other compressor you can fit in the bed cubby)
You can probably already guess where this is going. The ARB twin is mounted in the BCM and powered by the extension harness. Then the Rago mounts are used to run air hose to the wheel wells. I opted for 3/8 ID hose with 1/4″ NPT fittings to increase air flow. The end mounts also use universal coupler parts so I can attach a longer air hose at the wheel well if I need to reach another vehicle. These are then capped with dust protectors (
https://www.amazon.com/gp/product/B00DE8V4G4) to keep the parts from seizing. Front passenger wheel well: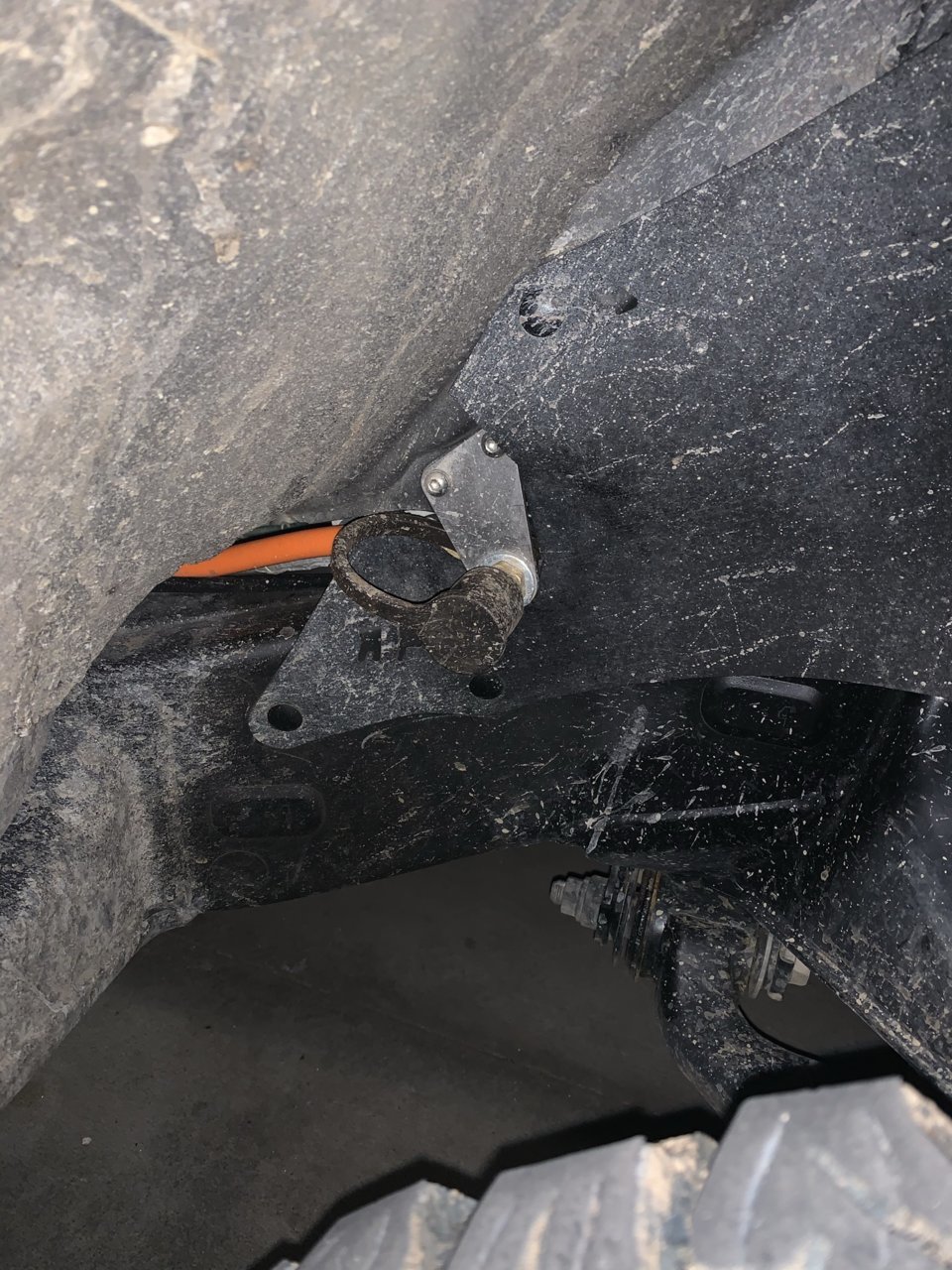 Rear passenger wheel well: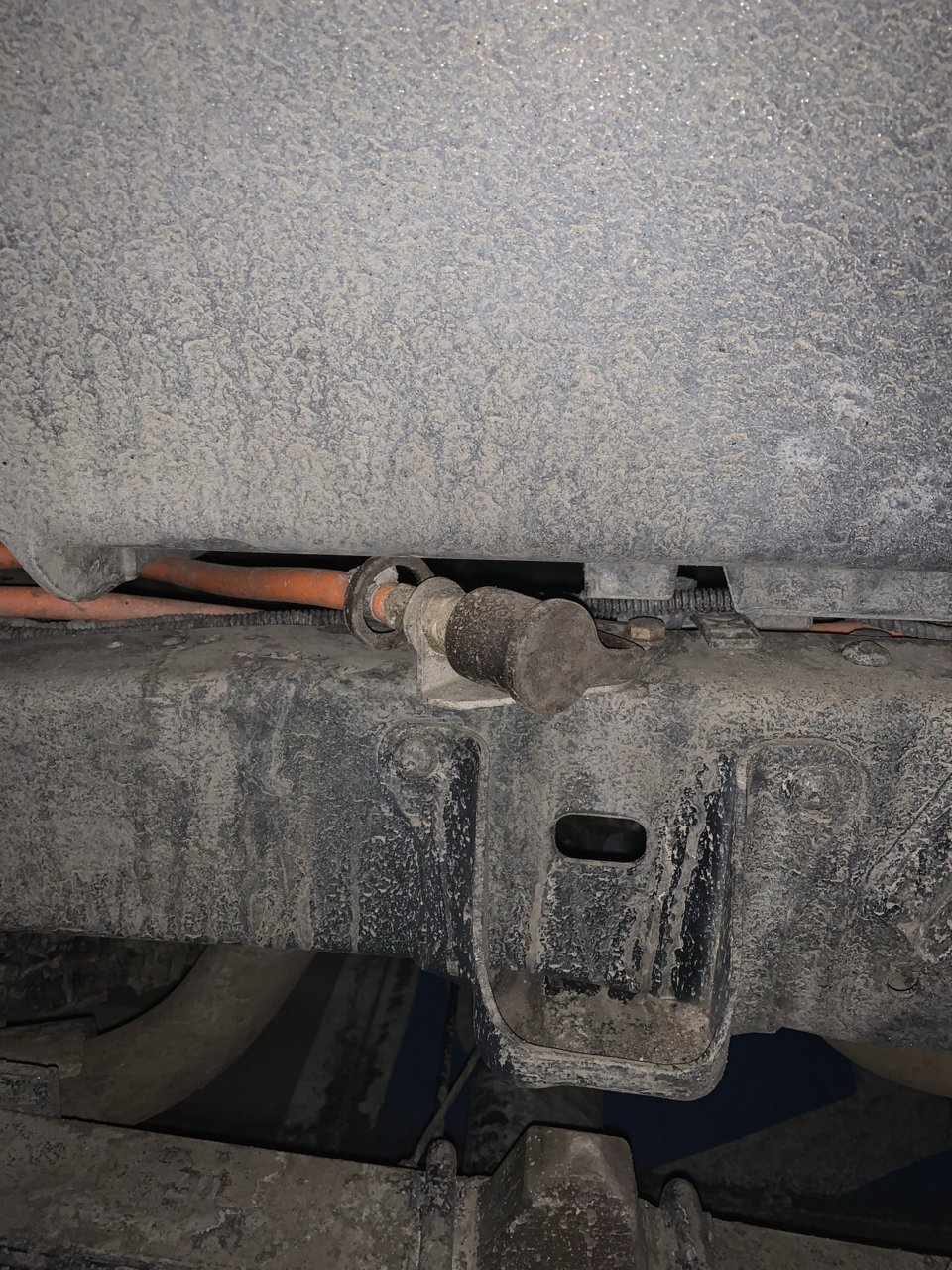 I then use 4 hoses with male air coupler ends and haltec lock-on chucks (
https://www.amazon.com/gp/product/B01938M8MW) to connect to the tires themselves. This reduces the amount of hoses needed and if you see the photo from the lighting project, they coil nicely to fit into one medium quickfist. See how they connect: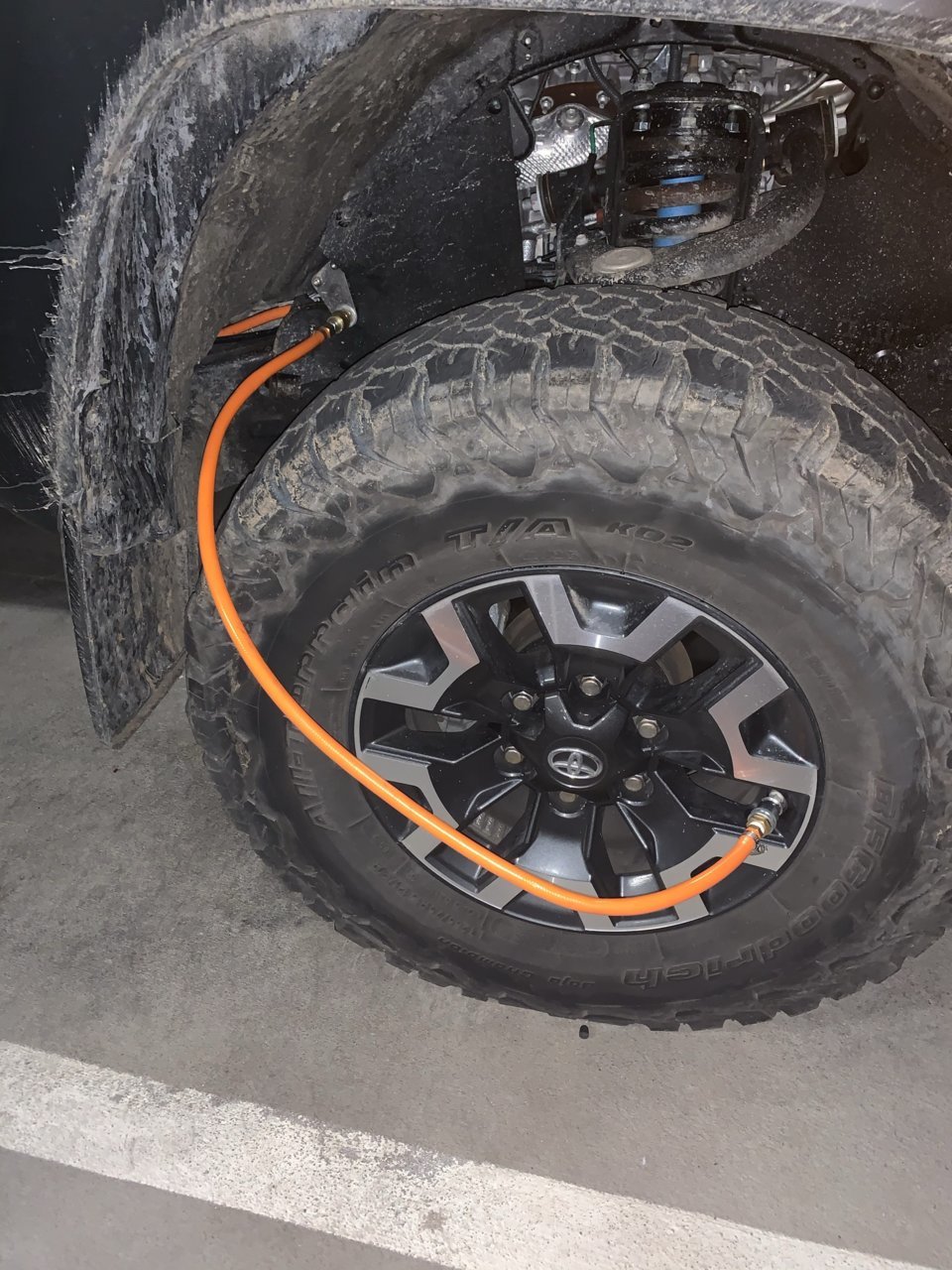 As if that wasn't lazy enough, I've also build a control manifold to help with filling. This requires cutting the bed cubby door, but if you've already installed the compressor mount you will have done plenty of chopping already. These are the parts you see below: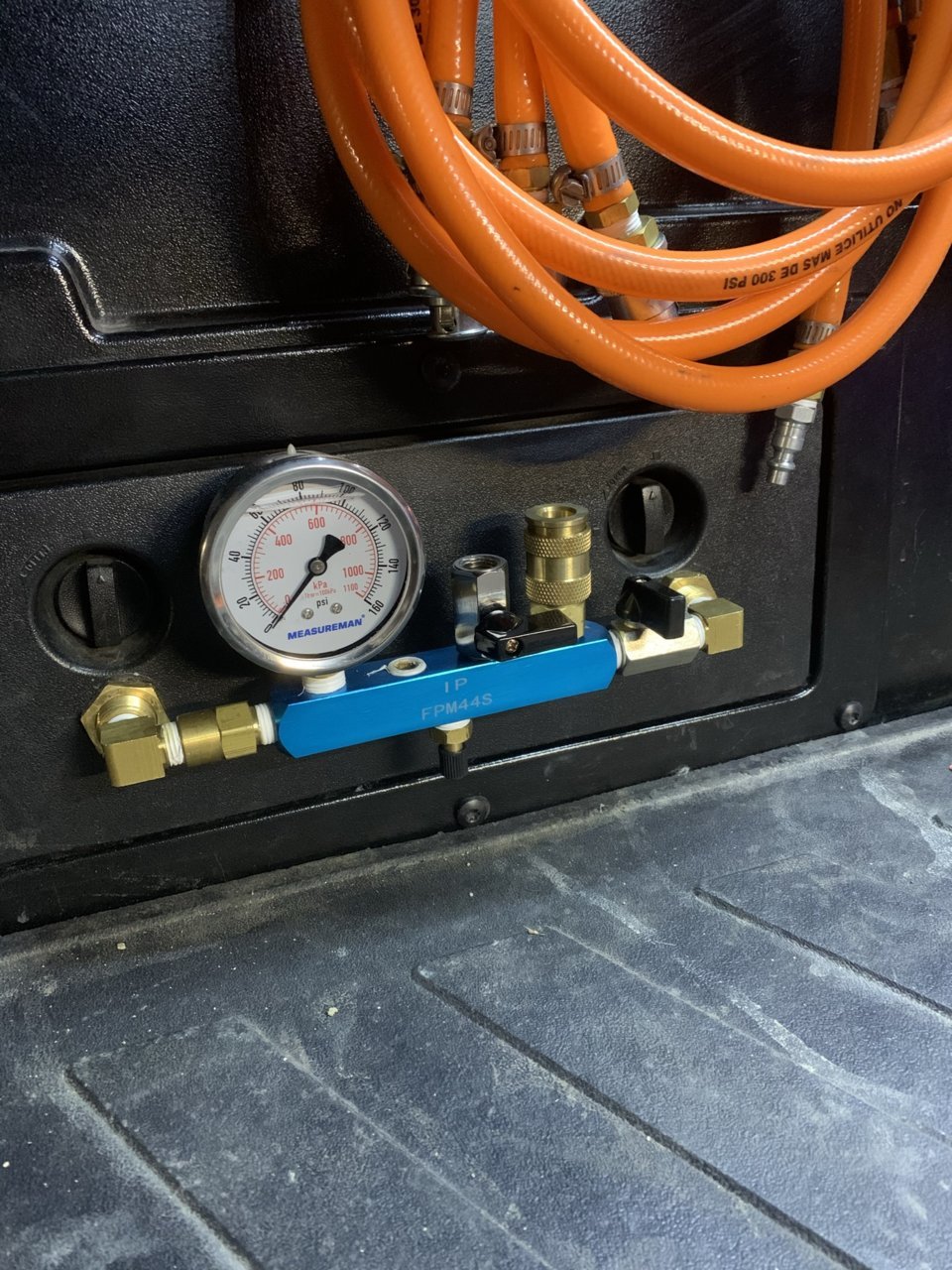 Then behind the door, a few 360 degree swivels ensure that the air hoses don't hit the compressor, and air couplers let me detach the cubby door fully.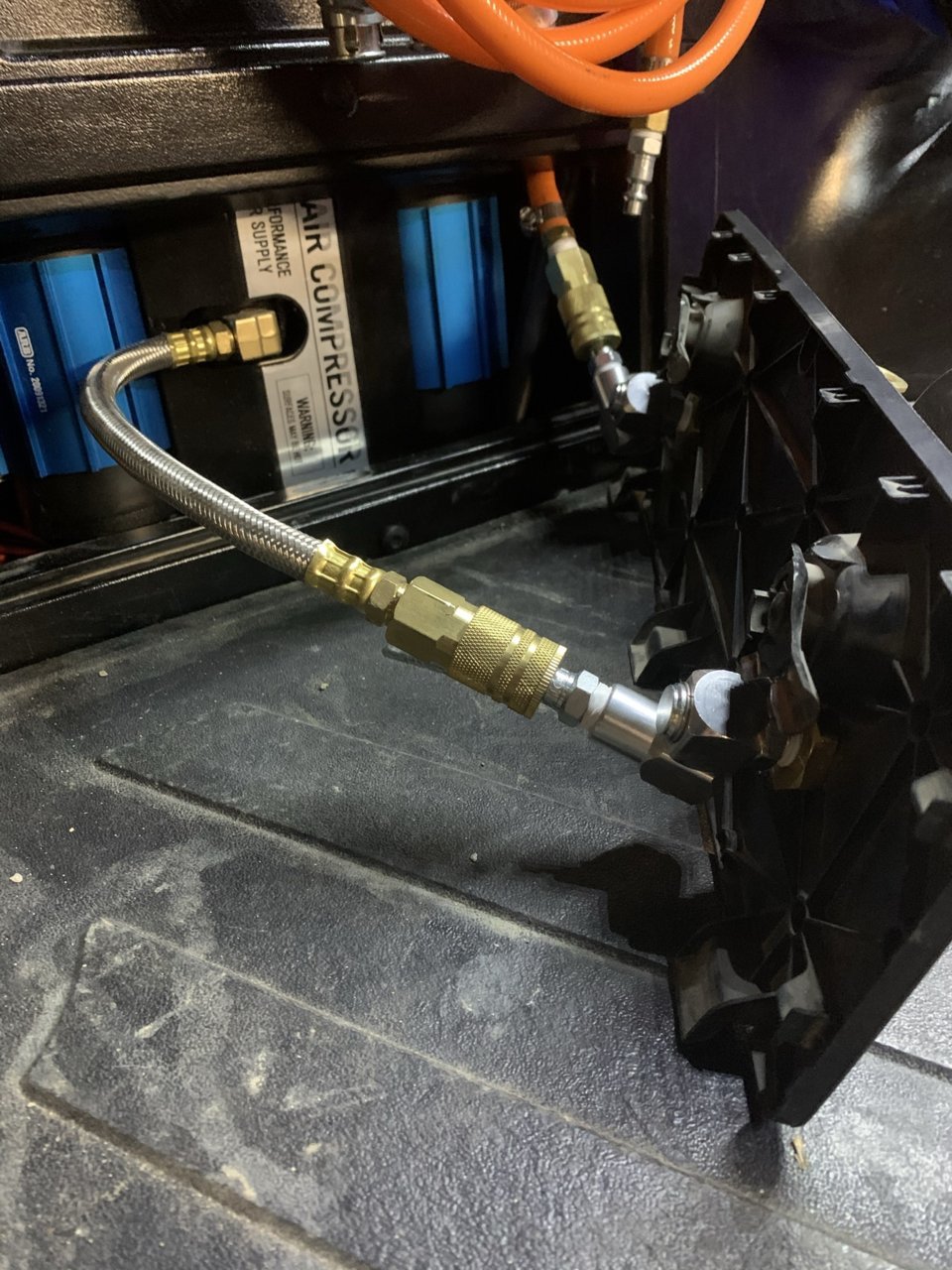 From here, the process for inflating or deflating tires becomes very simple:
Connect all hoses
If deflating, simply open both valves until you hit the desired pressure. 3/8 ID hose makes this very quick
If inflating, open the second valve only and turn on the compressor
Disconnect all hoses
You get the benefit of not having to open the hood or crouch by each tire, so less back pain and fewer people stopping to see if you need help!
This was a really fun project and I've gotten a few positive comments before, so it's good to finally share this work. Let me know if you have any questions or comments!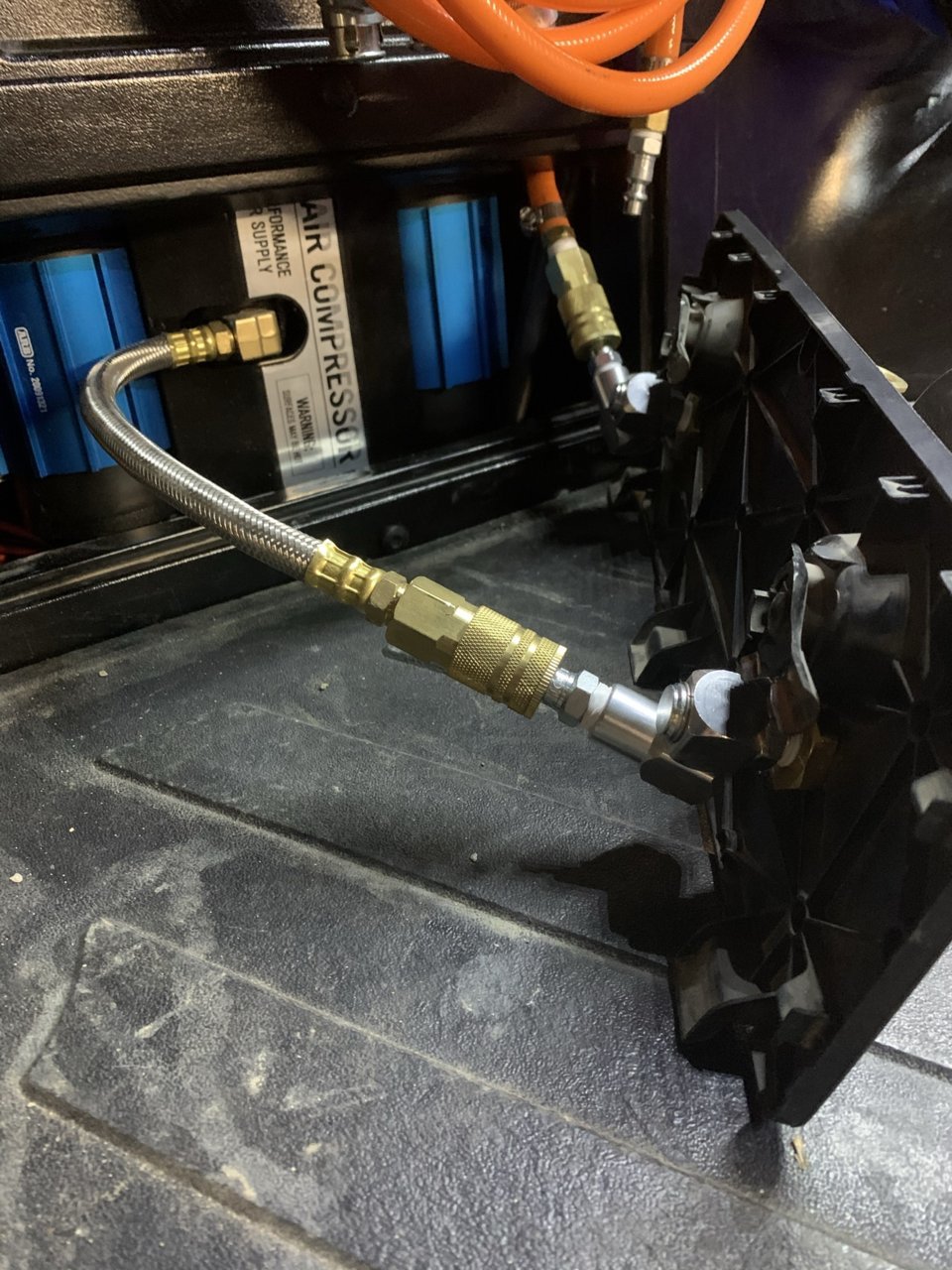 Google Ads