The rollercoaster of life is arguably the most eventful ride. It takes you to your highest highs but doesn't forget to humble you with your lowest lows. That's also perhaps the best way to sum up Marc Marquez's career run with Honda. The Spaniard dominated proceedings in the pre-2020 MotoGP decade, beating big names like Valentino Rossi, Jorge Lorenzo, and Andrea Dovizioso. In fact, he became the man to beat in MotoGP and came just one short of Rossi's elusive nine-world championship record. Come 2020, all this went haywire with multiple injuries, complications, and worsening RC213V motorcycle.
Google Ads
Fast-forward to the 2023 German GP, Honda and Marquez hit a new low. The duo failed to assert dominance at the Sachsenring, track where Marc's won all the 11 races he's started, eight of which were with HRC. So is it finally time for Marquez to show the middle finger to Honda? Well, here's why we think it is.
RELATED: MotoGP: Is Pedro Acosta The Next Marc Marquez (Or Even Better)?
Marc Marquez Crashed Five Times At The 2023 MotoGP German Round
Pre-2020, Marc Marquez was one of the most consistent riders on the grid. Just look at his 2019 season where he won 12 times, finished no less than second, and retired only once in the 19 total rounds. But now, Honda and crashing are synonyms. Joan Mir (Honda's other factory rider) leads the chart in the "most crashes in the season" tally, and even Alex Rins is currently out due to an injury. The story is the same with Marquez and it's clear the Spaniard can't take much of it.
At the 2023 German GP, HRC's top man crashed five times. While four were simple low-sides, the last one was a vicious high-side at about 90mph (150kmph) that flew Marc into the air and into the barriers. More importantly, it shook up the rider mentally and physically, with multiple bruises and a fracture. So much so that he decided to sit out saying "I don't feel ready". If this isn't enough proof that Marc has had enough, just watch the replay where he shows the middle finger to his RC213V at Sachsenring's iconic waterfall section.
Google Ads
Marquez Cannot Afford Another Major Injury
Considering all this, it's clear the Marquez and Honda relationship is on thin ice. For good reason too, since the eight-time world champion cannot afford any major injuries. He turned 30 years old in 2023, which not only means his peak fitness days are behind him but also that recovering from a major injury takes longer than ever. Plus, this is the first time he's fully fit after the career and life-threatening 2020 crash.
What makes matters worse is there's no light at the end of the tunnel. It's not like the RC213V is near top performance but just lacks consistency. Instead, the Honda race bike is nowhere near competitive enough, not just with the dominant Ducatis but also with the Aprilia RS-GP and KTM RC16. Just to give you an instance, Marquez finished eleventh in the Sachsenring sprint race where he admitted feeling all that risk of crashing didn't reap much reward. He also gave the example of Joan Mir in France who crashed whilst being in 15th place, nowhere near the top pace.
Can Marc Marquez Leave Honda Before His Contract Ends?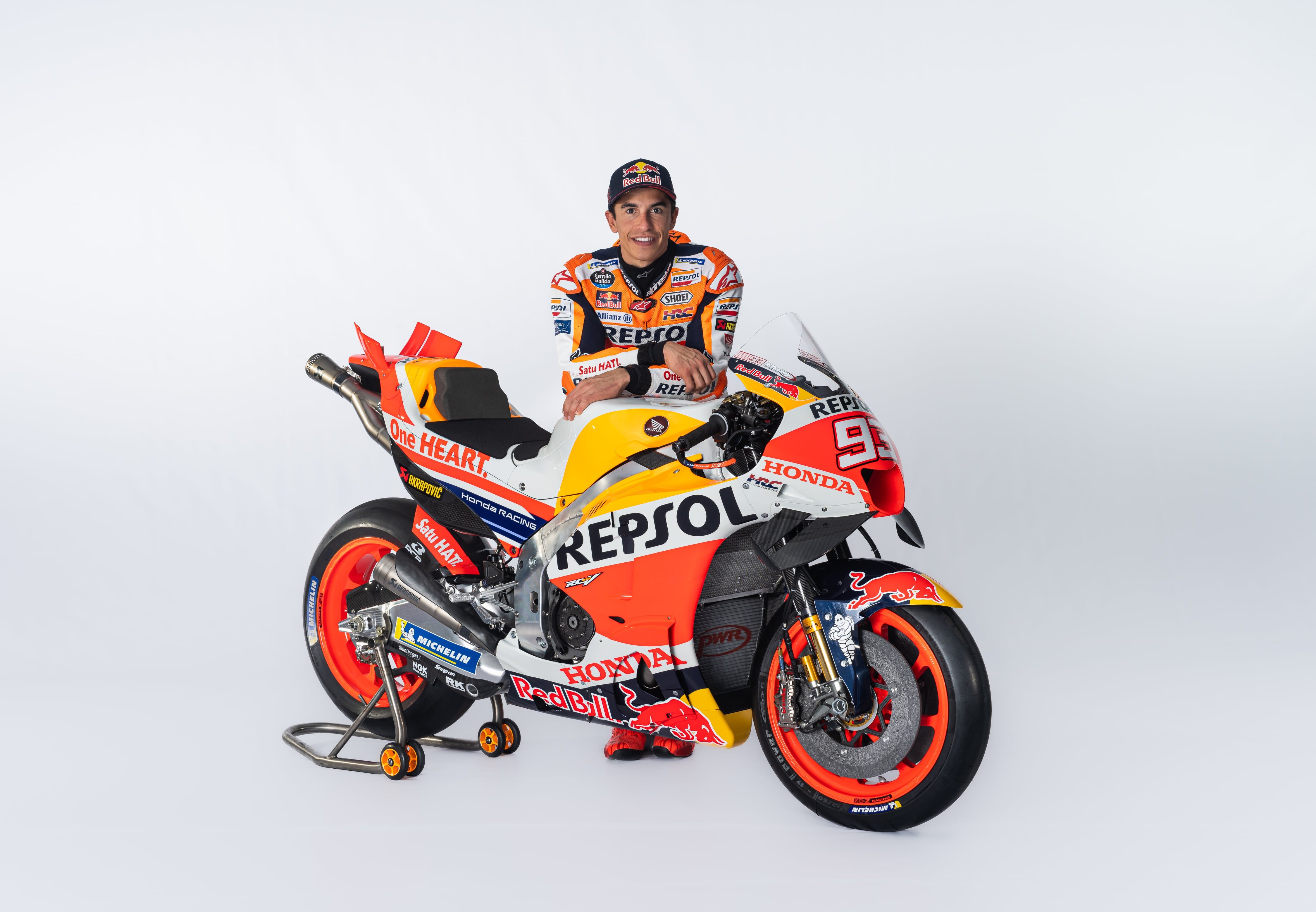 Marc Marquez with his Repsol Honda
RELATED: Top 10 MotoGP Records Of All Time
So the big question now is–can Marquez leave Honda early? And the answer is quite complicated. You see, Marquez is one of the highest-paid athletes not just in MotoGP but in the world. His last deal with Honda (inked in 2020) was reportedly around the €25 million per year mark which will remain in place till 2025. In most cases, such deals come with clauses to allow an early end to the contract, but they favor the manufacturer, not the rider. So unless Marc was smart enough to add a clause in his favor (given his dominance we don't think he did), his early exit would cost a big sum of money. This is often a one-year salary and even if this is borne by the new manufacturer, there's no denying 25 million is a gigantic sum.
Where Can Marquez Go If He Leaves Honda?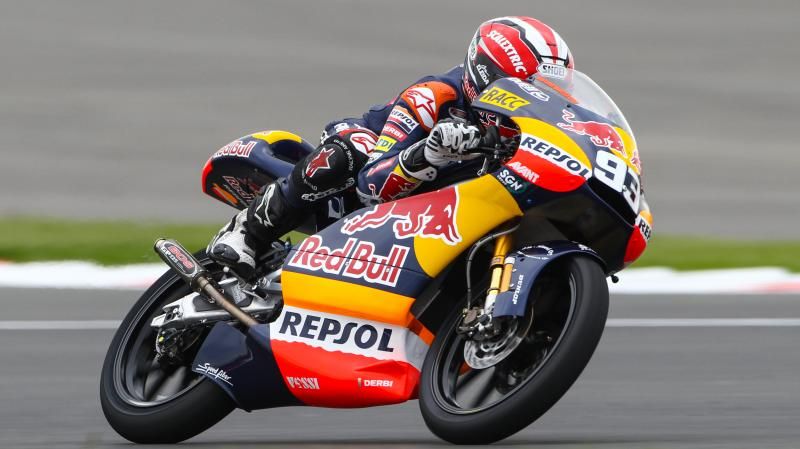 Then there's the "who". Who can Marquez join for his next career run? Ducati must be his first preference, given how good his younger brother is doing in his new role at Gresini. But the Italian giant has no shortage of competitive riders and doesn't need Marc in their boat per se. Next in line should be KTM. Though full of riders, we've seen Team Orange free up space and bag competitive riders (the case in context is Jack Miller's recent switch). KTM and Marc also have two other things in common–a Red Bull sponsorship and a history as Marc won his first title with KTM. Plus, the Austrian giant has no shortage of cash and their RC16 race bike is possibly the most well-suited for Marc's aggressive riding style.
No, we haven't discounted Aprilia and Yamaha. But we don't think the former can afford such an expensive prospect (especially the early exit clause) while the latter is undergoing a Honda-like problem with its own top rider Fabio Quartararo. So if Marc was to switch bikes, the first two seem like the obvious choices. Though all this remains to be seen, we're sure every day we edge closer to Marquez bowing out of Honda. Don't you think?
Google Ads