The beloved American muscle car, the Chevrolet Camaro, will see production end in January 2024. This will close the books for good on the ICE coupe after the sixth generation, but it won't be for the first time, as production also ended after the fourth generation in 2002. Revived with the fifth generation in 2010, the next resurrection remains in the shadows. The only things that can be said for sure are that there will be a Collector's Edition released later this year, to culminate the end of this car in its current form, and that «this is not the end of Camaro's story.»
Google Ads
This is sad for many an enthusiast, as the car has a history that dates back to 1967, and has produced many performance greats in the Everyman SS, the road track roaring Z/28, and the mighty ZL1 models throughout the generations. Speaking of generations, the Camaro received a whole new renaissance when the fifth-gen debuted, garnering a faction of new and old fans. This was preceded by the jaw-dropping 2006 concept car, as well as the Camaro guise of the Autobot Bumblebee, in the Transformers films. The send-off this car will get is simply not enough, but the book isn't finished yet, and perhaps the climax will be more than worthwhile.
Related: How An Electric Camaro SUV And Sedan Could Save Chevy
'Escalade' And 'Camaro' Constituting The 'GM Umbrella'
As of late last year, there's news out there stating that the Cadillac Escalade and Chevrolet Camaro will be GM's next «brand umbrellas.» An Escalade sub-brand could mean a three-row crossover and minivan, while this could mean the Camaro lineup could offer a 2+2, and two- and four-door SUVs. This is not unlike the planned EV range of Corvette models. In fact, a Corvette SUV could prove to be a game-changer. In terms of the Camaro, along with the SUV crossover, there could still be coupe and convertible models, as well as a sports car related to the Corvette. In any or all facets, the Chevy Camaro EV will be born.
Google Ads
Fifth-gen Chevy Camaro ZL1 Vs Sixth-gen ZL1
| | | |
| --- | --- | --- |
| | 2012 Chevy Camaro ZL1 SPECS | 2023 Chevy Camaro ZL1 SPECS |
| Engine | 6.2 Liter supercharged LSA V-8 | 6.2 Liter supercharged LT4 V-8 |
| Engine Output | 580 horsepower; 556 pound-feet of torque | 650 horsepower; 650 pound-feet of torque |
| Transmission | Six-speed manual; six-speed automatic | Six-speed manual, 10-speed automatic |
| Fuel Economy | 14 city, 19 hwy, 16 combined (manual) premium fuel | 14 city, 20 hwy, 16 combined (manual) premium fuel |
| Curb Weight | 4,120 pounds (coupe) | 3,886 pounds (coupe) |
| Starting MSRP | $56,295 | $72,195 (1LE) |
To be more specific, here's what could be expected: a fully electric 2+2 seater coupe and convertible; a sporty electric Camaro crossover SUV in two- and four-door body styles; and a mid-price flagship sports car, linked to the C9 Corvette in content, but not with the same appearance of course. All of these possibilities make sense from a production and sales standpoint. In order to be a sub-brand, there must be at least three distinct offerings according to the automaker, whereas models such as the Suburban and Silverado didn't quite fit. The Camaro sold a healthy 72,705 units in 2016, the first year of the current generation. However, over 80,000 fifth-gen models were sold in five of six years, while 2022 only saw 24,652 cars sold. One can see how the excitement, and thus sales dwindled, as the years went on after the car was brought back to production. Creating a sub-brand of this iconic nameplate could help reinvigorate it, proving to be yet another great renaissance, all while taking the vehicle to new and uncharted waters that perhaps brings it to unsurpassed heights. This could be in terms of sales numbers as well as performance specifications, utility, and capability.
Related: Kevin Hart's Outrageous Car Collection Exposed
The Ultium Platform Provides Progress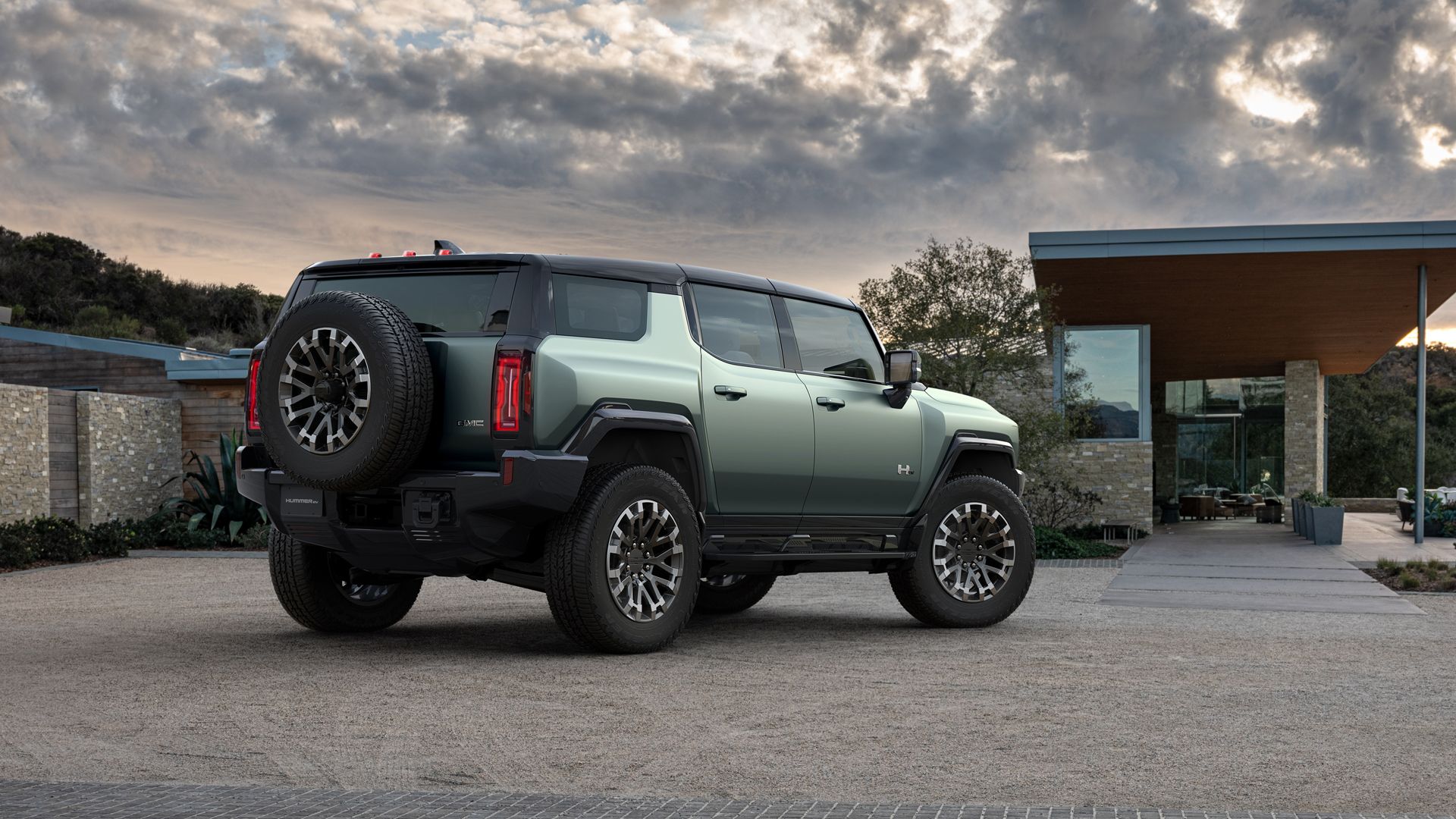 Rear three-quarters shot of a parked GMC Hummer EV SUV 
The new Hummer EV is an inspiring vehicle, one that would not be possible without electrification, due to the days of big, gas-guzzling vehicles being seemingly past. This is why its ICE predecessor fell out of production, and hadn't been seen since. Alas, EV technology provides new ventures to explore and bring back, all while upping the performance of said production. For example, the Hummer EV has 1,000 horsepower, allowing for a zero to sixty in just 3.3 seconds! Consider how much more impressive this is, when the vehicle has a curb weight of over 9,500 pounds. Despite how cool the lighter H1 Hummer may be, it is not this fast, and horsepower was rated at half as much at best in a modified version.
2023 GMC Hummer EV SUT Specs
| | |
| --- | --- |
| Powertrain | Front/Rear motors (three total), permanent magnet, synchronous AC |
| Combined Output | 1,000 horsepower; 1,200 pound-feet of torque |
| Electric Range | 290-mile highway range at 75 mph |
| Battery Pack | 205 kWh |
| Drivetrain | All-wheel-drive |
| Fuel Economy | 51 city, 43 hwy, 47 combined MPGe (estimated) |
| Curb Weight | 9,640 pounds |
| Starting MSRP | $110,295 |
Considering the above specifications, the Hummer EV is capable of impressive performance:
0-60 mph in 3.3 seconds
100 mph in 8.8 seconds
1/4 mile in 11.9 seconds
In terms of the old Camaro, this is exciting because the same can be done with the nameplate, using EV tech and GM's Ultium platform. The fifth and sixth generations saw plenty of power from the factory with supercharged V-8s in the top ZL1 trim, but only COPOs or Hennessey Camaros have 1,000 horsepower numbers usually. The Ultium platform is basically a shared modular battery system, one that can power a family of related motor/drive units. The vehicles it's scheduled for, will use vastly different suspensions and frames, tailored to their specific uses. Therefore, a Camaro sub-brand could make use of the Ultium platform throughout the branch of vehicle types, and it may be adapted to any number of configurations. This could provide a plethora of options and capabilities that never before were available.
Related: 15 Best Chevrolet Camaros Of All Time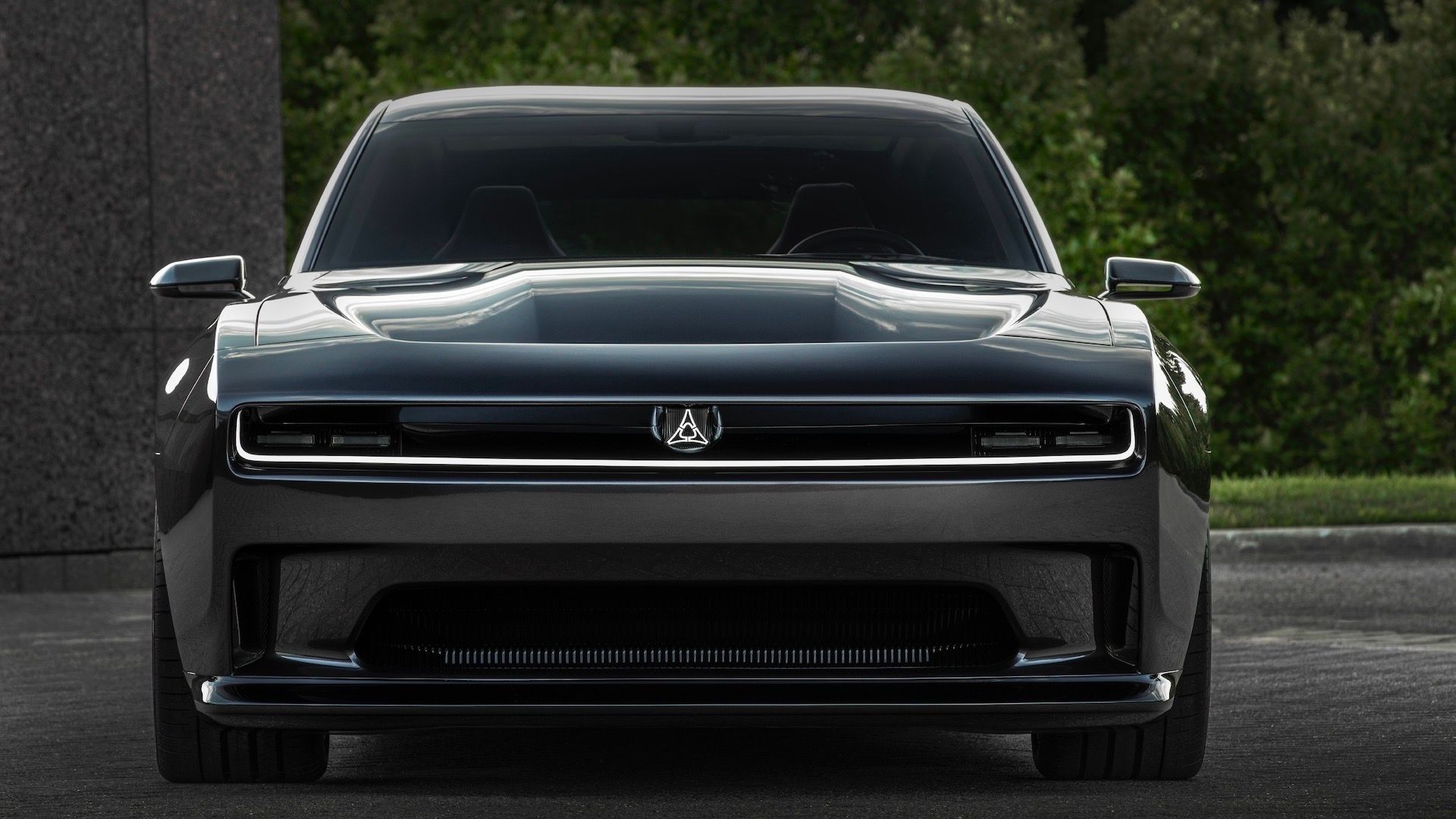 Front view of a two-door Dodge Daytona Charger EV.
Of course, the Camaro has always been a coupe. Purists would say that the nameplate should die with the current and final ICE generation. It's akin to how the Corvette is now mid-engined, automatic transmission only, and with hybrid and electric variants on the way. Though this provides an amazing performance, never before seen, it's hard to swallow for old-school admirers. Still, if the Corvette can do it, so can the Camaro. The Camaro has always been a step down from the Corvette in the performance department, despite sharing assets. Chevrolet could've taken the car to new heights, as the only front-engine V-8, manual transmission available vehicle left in the lineup now. Unfortunately, V-8s and manuals are disappearing, and the Camaro hasn't sold well as of late. So change seems to be the way forward for the manufacturer instead.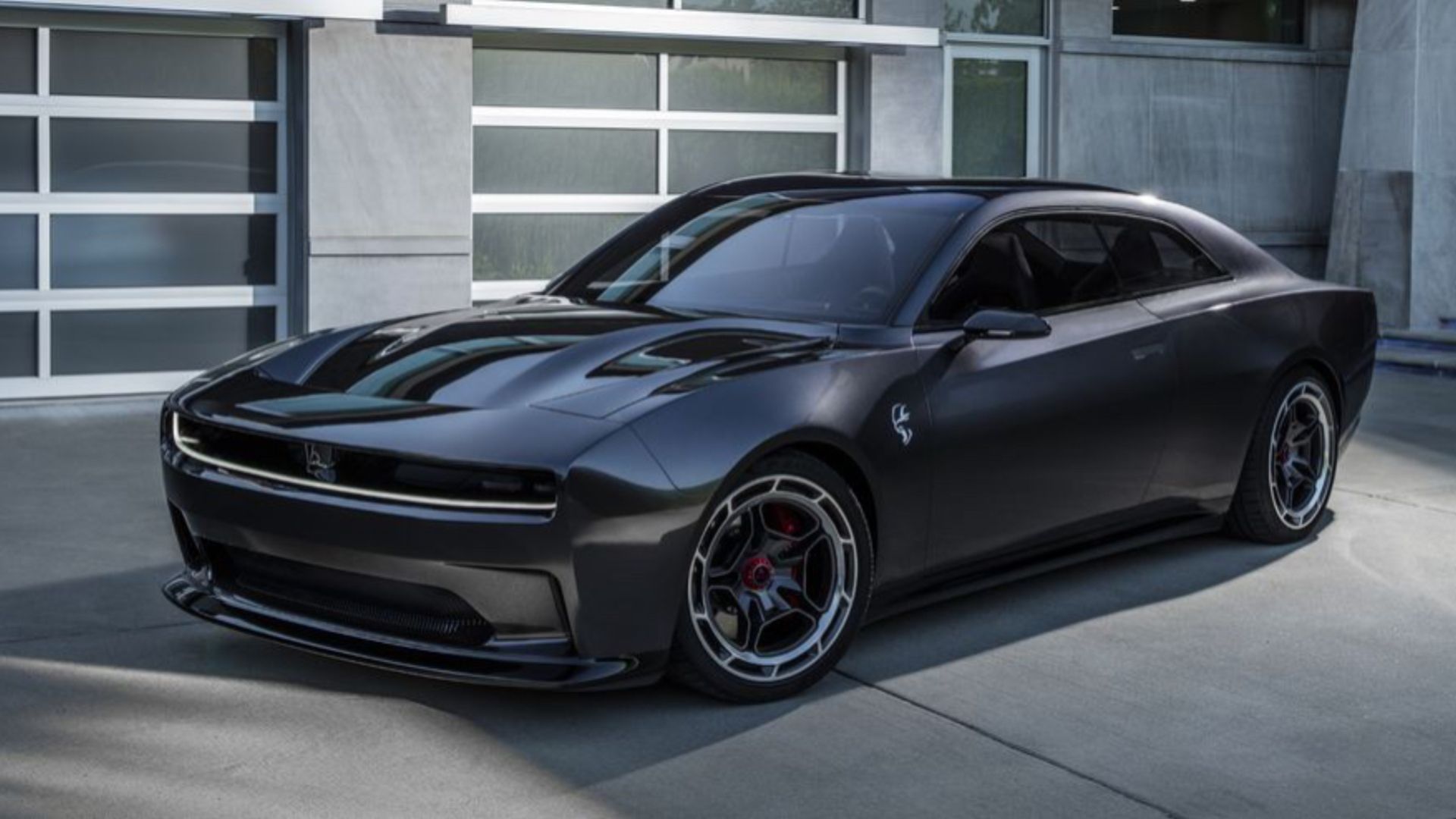 Three-quarter view of Dodge Charger Daytona SRT EV
There's not a lot confirmed on what the next Camaro could be, but if it is indeed a sedan versus coupe (or both), the sedan makes the most sense. Especially if GM takes the Camaro the way where the Corvette is going. It's simply going to be different, totally unlike it ever was. That would mean a sedan design, full-on EV, and probably automatic only. The only thing one could probably count on is the performance aspect, and that the specs would be off the charts for a Camaro compared to ICE versions in terms of horsepower and torque from the factory. With the Charger going from four-door back to the coupe, as it was originally, and with the Challenger dead altogether, there would be a hole for the Camaro to fall into. It could be the next performance sedan after the Charger, as well as remain a coupe option, unlike the soon-to-be-extinct Challenger. A Camaro EV sedan could go on sale as early as next year, with a starting price of $40,000.
Related: The History And Evolution Of The Chevrolet Camaro Z/28
Camaro: The Performance SUV
SUVs are all the rage these days, and the performance department is certainly not lacking with a lot of luxury brands, V-8s included. So then it also makes sense for the Camaro to become an SUV, and with two- and four-door body styles, there'll be something for everyone. This is especially true if there is also a coupe and sedan Camaro available. The options would be there, as well as the performance, and the platform exists to make it all work. The only things to get over, is the lack of a V-8 or manual transmission, as any model would be a full-on EV.
Expect an electric Camaro SUV to carry a premium price over current gas models due to the increased performance and utility. Expect pricing to start at $50,000, and availability in 2025, as that's the year GM plans to roll out some 30 new EVs. This accelerated timeline would give GM the highest EV market share in North America. Of course, this electric Camaro crossover would also be built upon the Ultium platform as well. Expect it to be cheaper than a Corvette SUV. All this may be infuriating to muscle car purists, but satisfying for EV fans. Overall, Camaro lovers would rejoice that the nameplate isn't dead, even if an electric Chevy sports car or otherwise Chevy Camaro EV is the way of the future. One thing that can be counted on, if it's true to Camaro heritage, any EV variant will be quite the head-turner.
Google Ads